With the selection menu in Logos, a menu of common commands will appear in resources when you select text, making these annotation and study tools accessible with just a couple of clicks. In this brief article, you'll discover which features the menu contains and how to turn the selection menu on or off.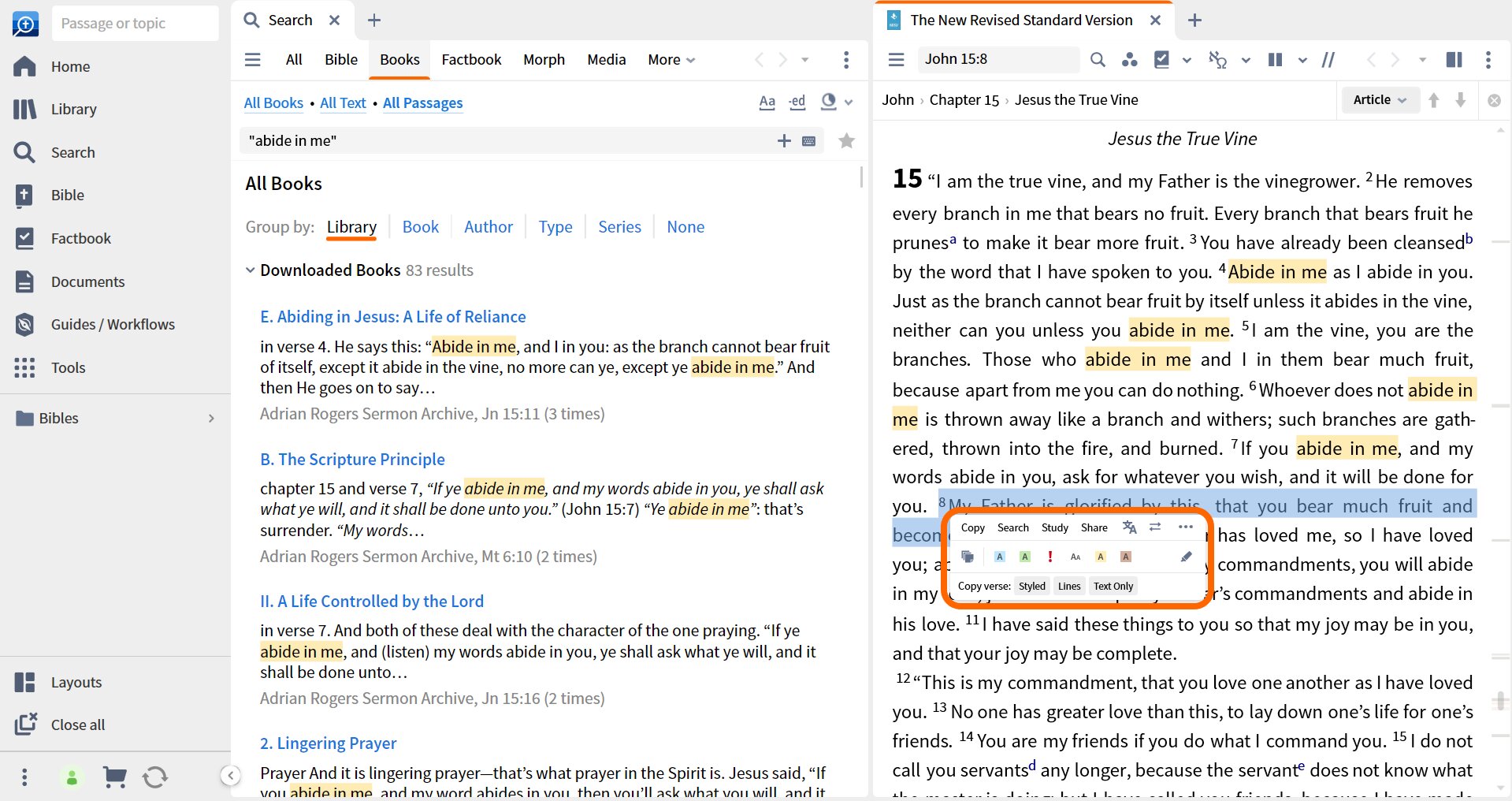 Skip ahead to:
Selection Menu Commands
With the menu enabled, select text in any resource to display it. There are three basic areas of the selection menu that change depending on the kind of resource you have open and the amount of text you have selected.

1. Interactive bar
The top section of the selection menu features a variety of options, some of which change depending on the resource you're using and the amount of text you've selected. Here are all of the commands you'll find:
2. Highlighting bar
The middle section is the highlighting bar. Here, you'll find:
3. Copy verse (for Bibles only)
The final section will only display when your active resource is the Bible. Here, you'll discover several options that affect how copied text is displayed after pasting.
Turn the Selection Menu On/Off
You can turn the selection menu on or off in Program Settings. To find these settings, select Tools > Utilities > Program Settings, and then scroll down to the Text Display section. Click Yes to activate the menu within your resources, or click No to deactivate it. This option is set to Yes by default.