The Factbook deepens your study by providing instant access to textual and visual information from across your library. It is the most powerful feature in the Logos mobile app to find details about biblical people, places, historical events, theological topics, and more.
Note: Because the Factbook pulls from a variety of Logos resources, it requires at least a Starter base package.
Skip ahead to:
Open the Factbook
Tap the Factbook icon

to open the Factbook in a new panel.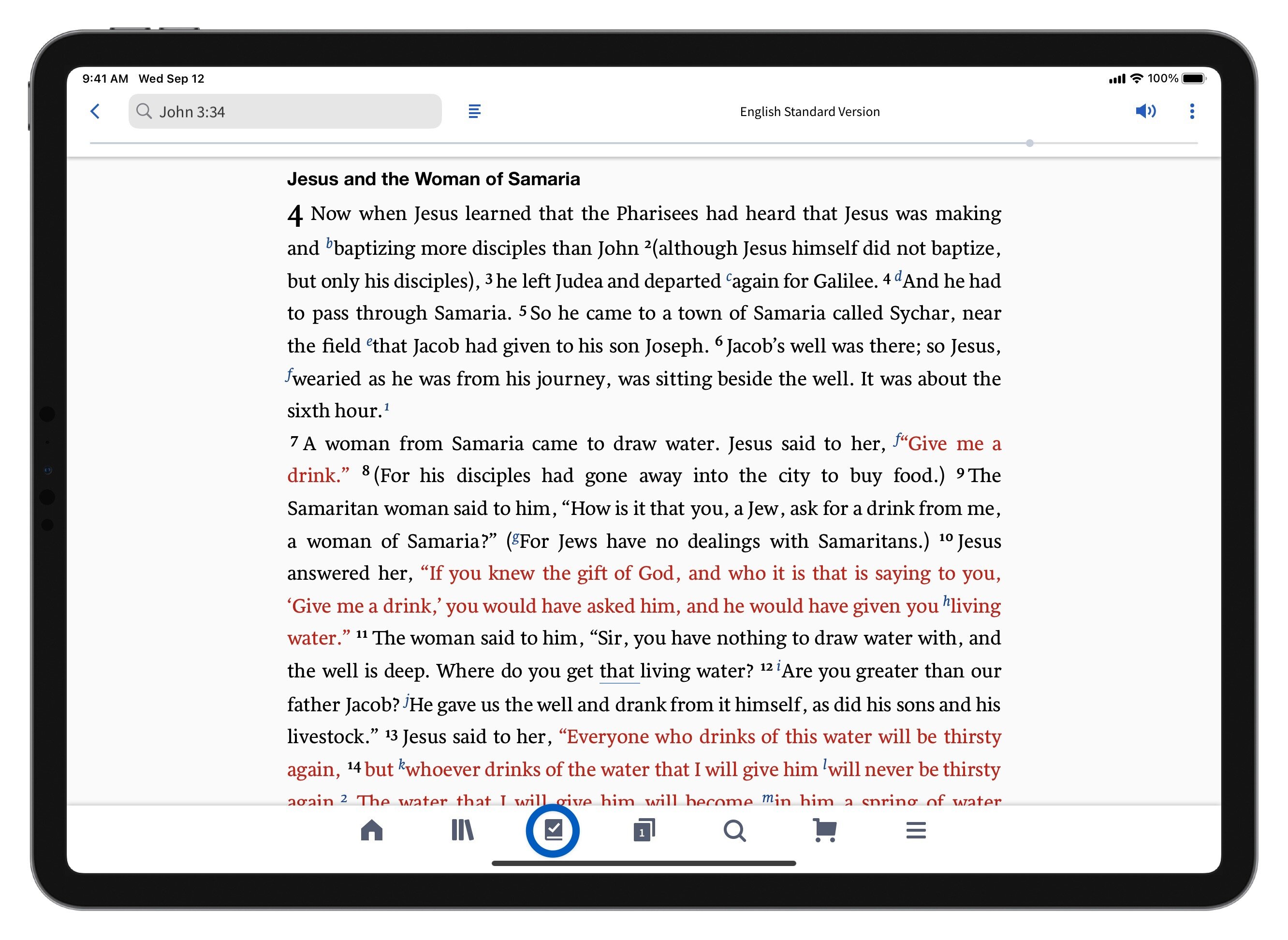 Note: On a phone, open the Factbook from the main navigation menu (tap the menu icon

).
Enter the name of a person, place, thing, event, or topic into the search field. A list of matching results shows below. Tap any option to run a Factbook search.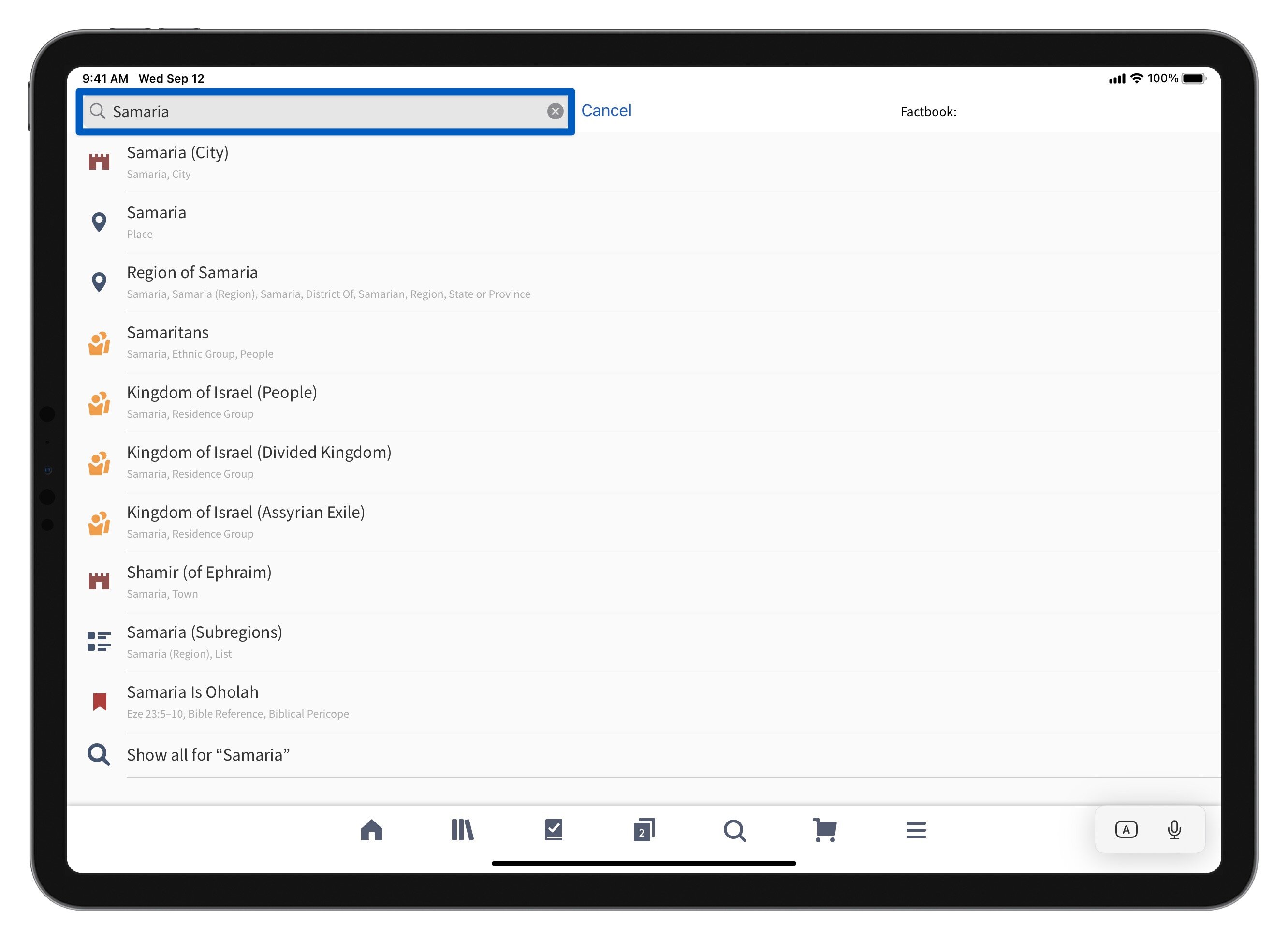 Note: The type of Factbook entry is displayed below the entry (e.g., Counseling Theme, Place, etc.).
Factbook Sections
Whenever you run a Factbook search, Logos displays results customized to your library on your selection.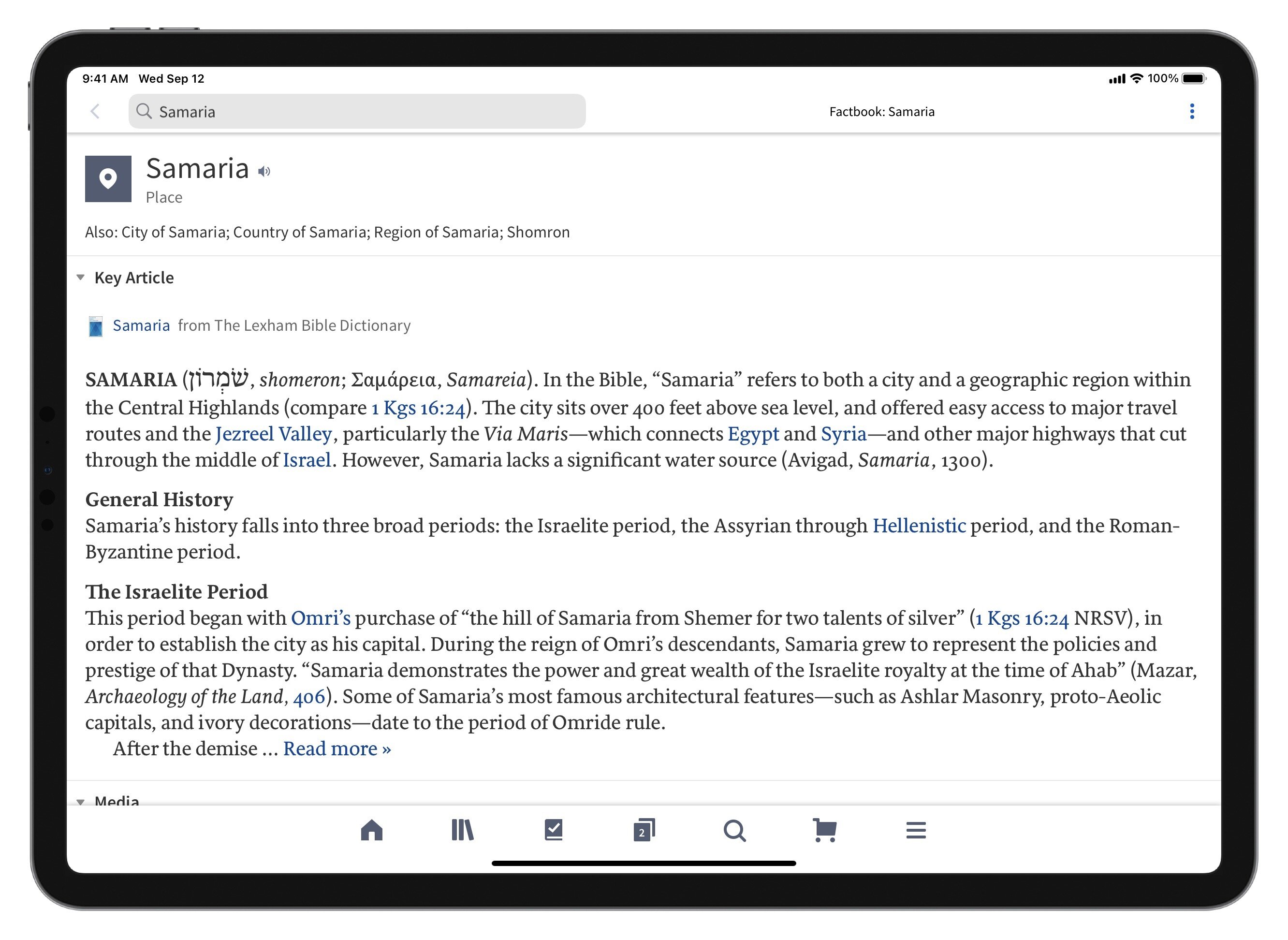 Because Logos customizes each Factbook to your library and available resources, each result will show customized results. Most entries contain a basic definition and a Key Article summarizing the subject in a few short paragraphs. Other sections include:
Media: photos, videos, maps, presentations, and more from your library.
Key Passages: Bible passages that address your entry.
Dictionaries: a list of dictionaries with articles on your Factbook entry.
Journals: articles from journals you own related to your entry.
Sermons: sermons you own addressing your Factbook entry.
Events: biblical events connected to your entry.
Books from Your Library: owned monographs related to your Factbook entry.
See Also: other content connected to your topic like Guides, locations, people, concepts, and more related to your entry.
Special Sections
Some Factbook entries contain special content specific to their type. Here are a few examples.
Bible Books
If you view a Factbook entry for a biblical book, a Bible reference guide appears. These book overviews not only provide regular Factbook resources, but also show a structured guide, detailing the book's content, origin, background and more.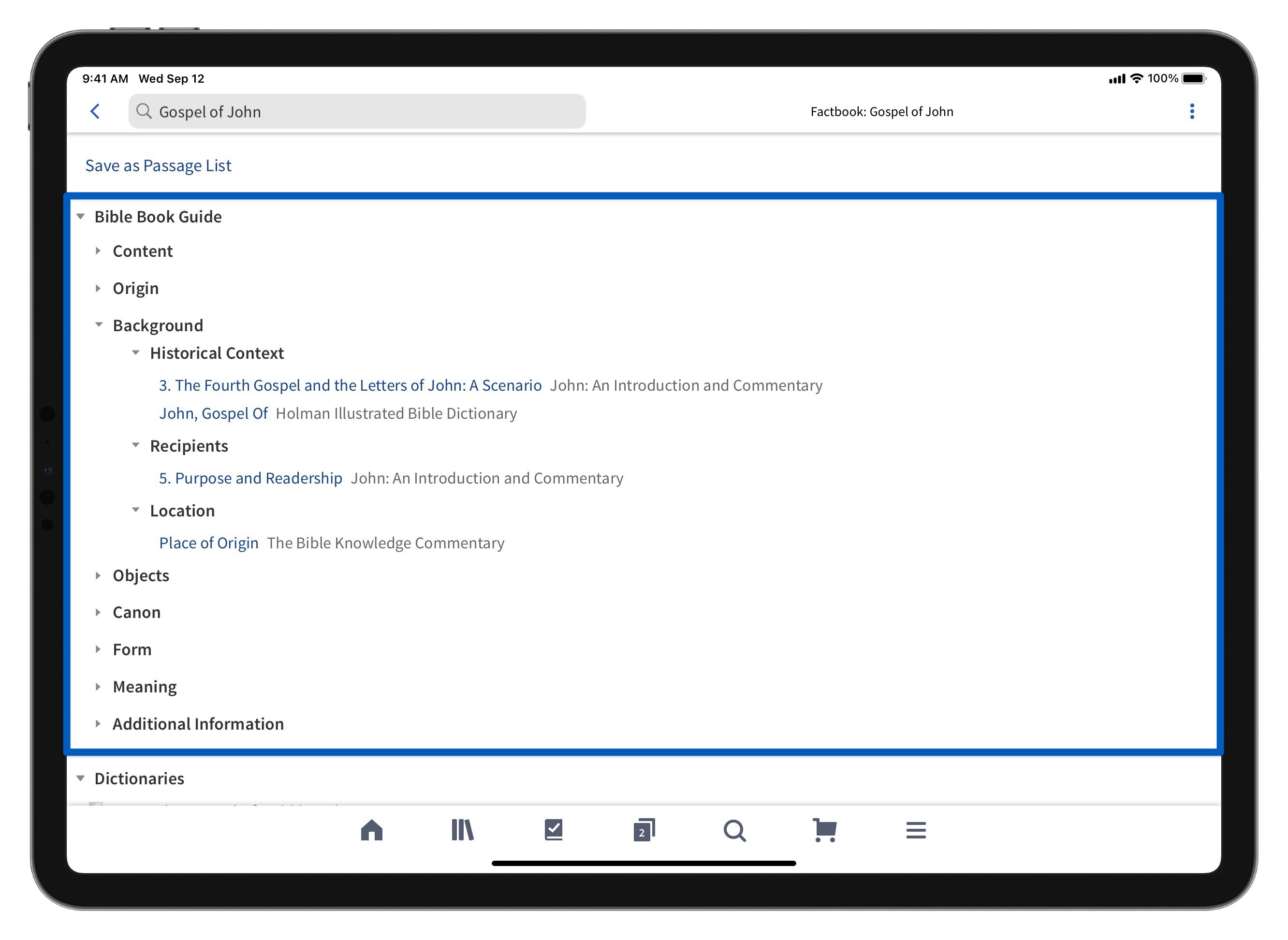 Counseling Themes
Counseling Themes show the same content as the Counseling Guide on the Logos Desktop, including counseling-specific resources from your Library.