Note: To learn how to find page numbers in the Logos Desktop App click here.
Many of your Logos references are indexed by page number. (Some reasons for this not being the case are outlined below).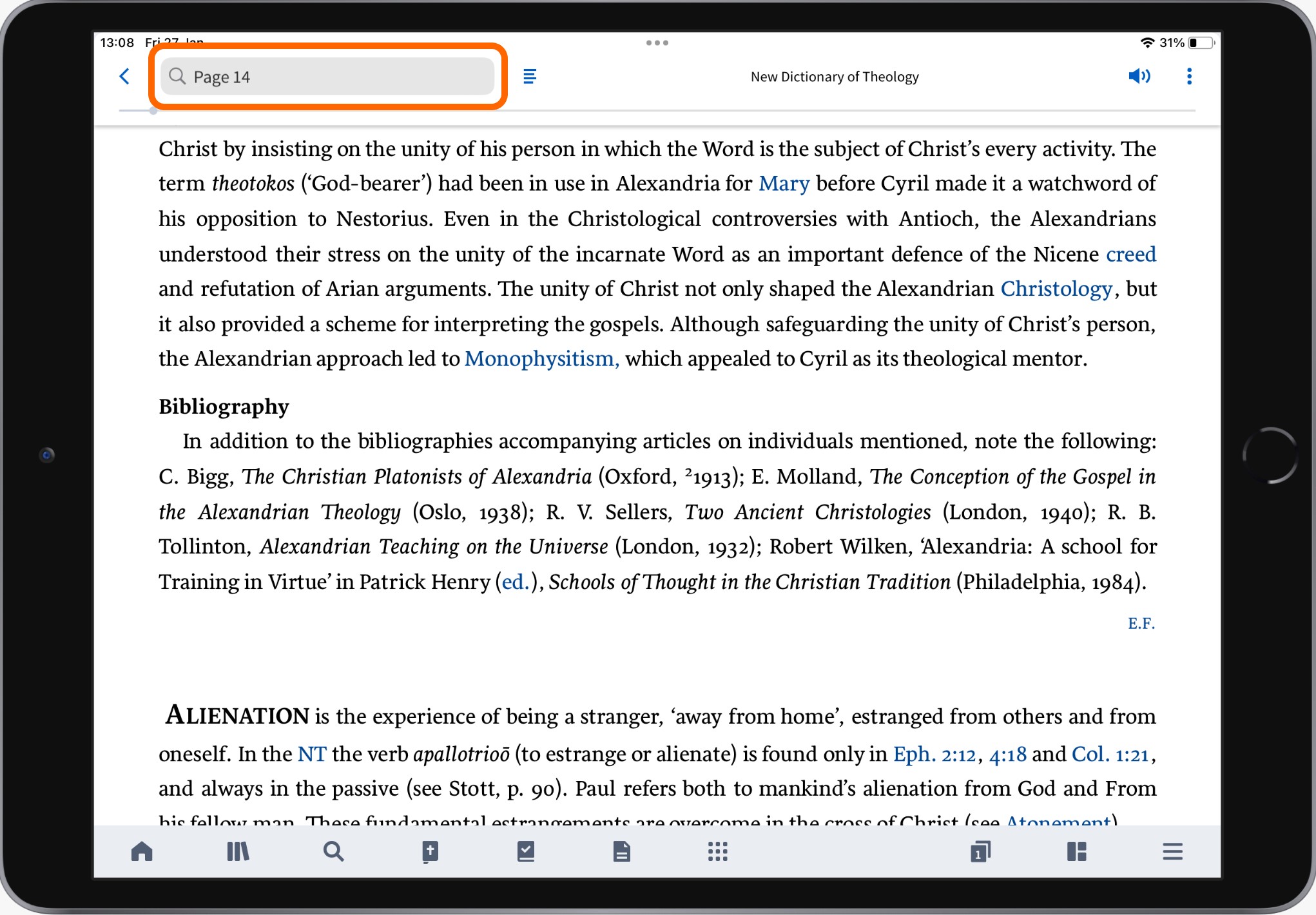 This means you can go directly to a location in the electronic version of the resource based on the print page number or vice versa. Enter a page number (e.g., Page 115 or 115) in the search box and press Enter.
Why don't some resources have page numbers?
There are a variety of reasons why a resource may not have page numbers:
They were developed as digital editions and there is no corresponding print edition (e.g. Martin Luther: A Guide to His Life and Writing).
They are digital versions developed from the public domain (e.g. Pilgrim's Progress).
They are a Faithlife Ebook which has been created through an automated process that does not include generating page numbers
They are a Bible, Devotional, or Lectionary where a different marking scheme is more useful.
Can I view page numbers in a Reading Plan?
When actively working through a reading plan, the view is intentionally minimal to allow you to focus on the text. For this reason, page numbers are not visible while reading from a reading plan, but you can open the resource from a reading plan to view the current page.
Tap the panel menu icon

and choose Open Resource.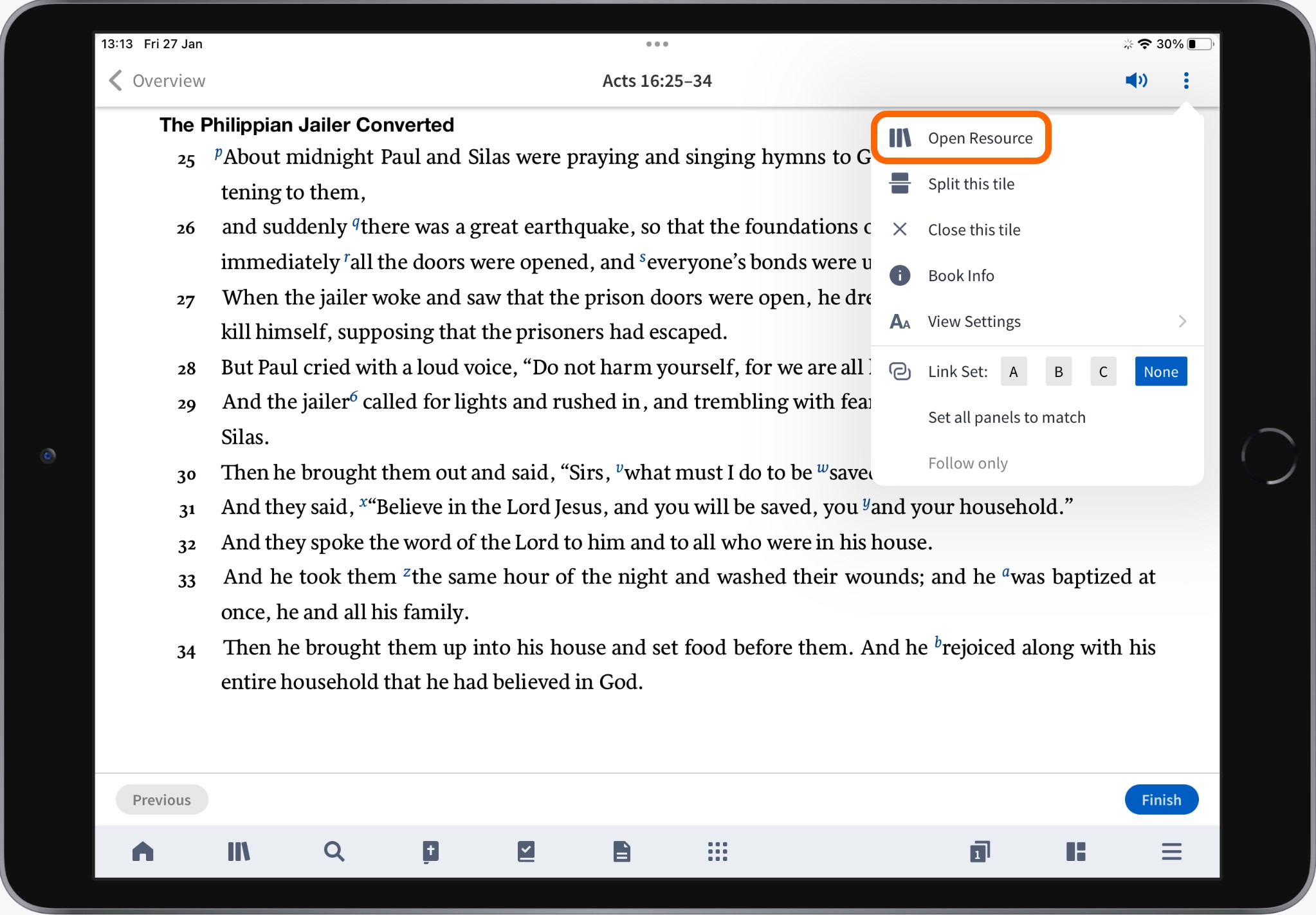 The full resource will open in a new tab. If the resource includes page numbers, they will display like normal in the upper-left portion of the resource tab.