Note: To learn how to find page numbers in the Logos Desktop App click here.
Many of your Logos references are indexed by page number. Generally, if the electronic resource has a corresponding print title, the current page number will display in the upper-left portion of the resource tab.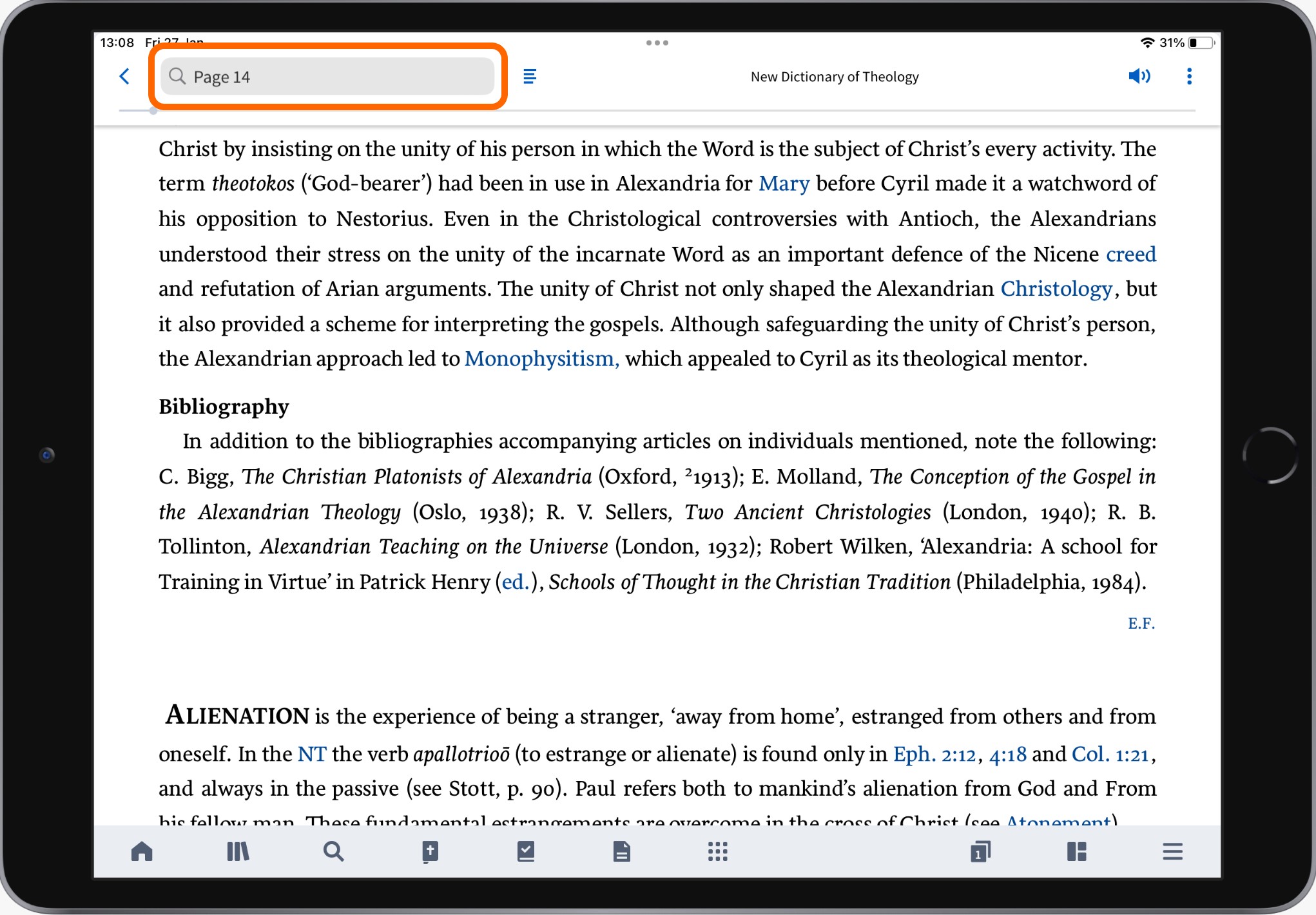 This means you can go directly to a location in the electronic version of the resource based on the print page number or vice versa. Enter a page number (e.g., Page 115 or 115) in the search box and press Enter.
Why don't some resources have page numbers?
There are a variety of reasons why a resource may not have page numbers:
Can I view page numbers in a Reading Plan?
When actively working through a reading plan, the view is intentionally minimal to allow you to focus on the text. For this reason, page numbers are not visible while reading from a reading plan, but you can open the resource from a reading plan to view the current page.
Tap the panel menu icon

and choose Open Resource.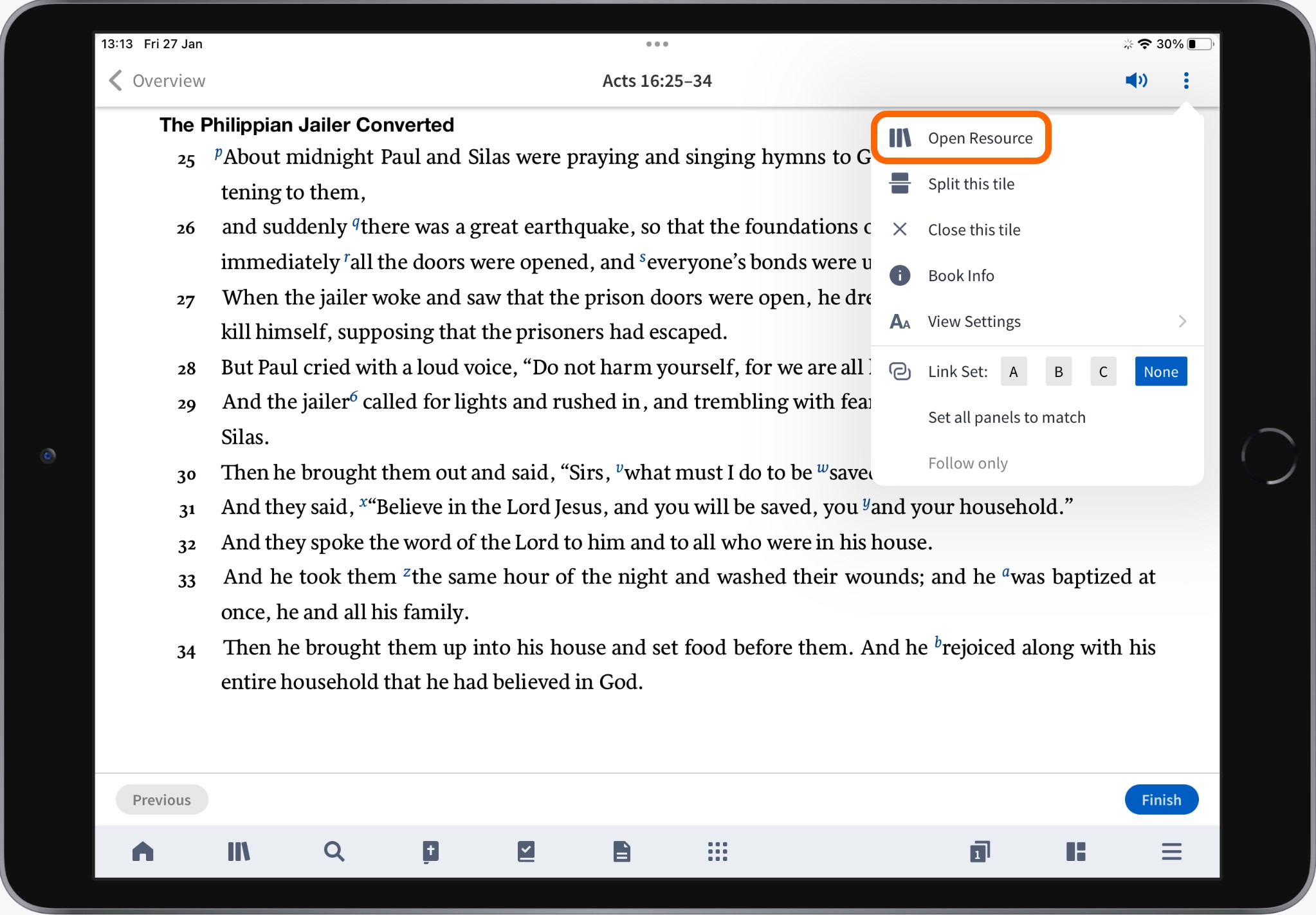 The full resource will open in a new tab. If the resource includes page numbers, they will display like normal in the upper-left portion of the resource tab.