The Logos Bible mobile app can play audio resources, including audio Bibles. Learn how to view available audio resources or play an audio Bible below.
View Available Audio Resources
To view your audio resources, open the navigation menu

and tap Audio.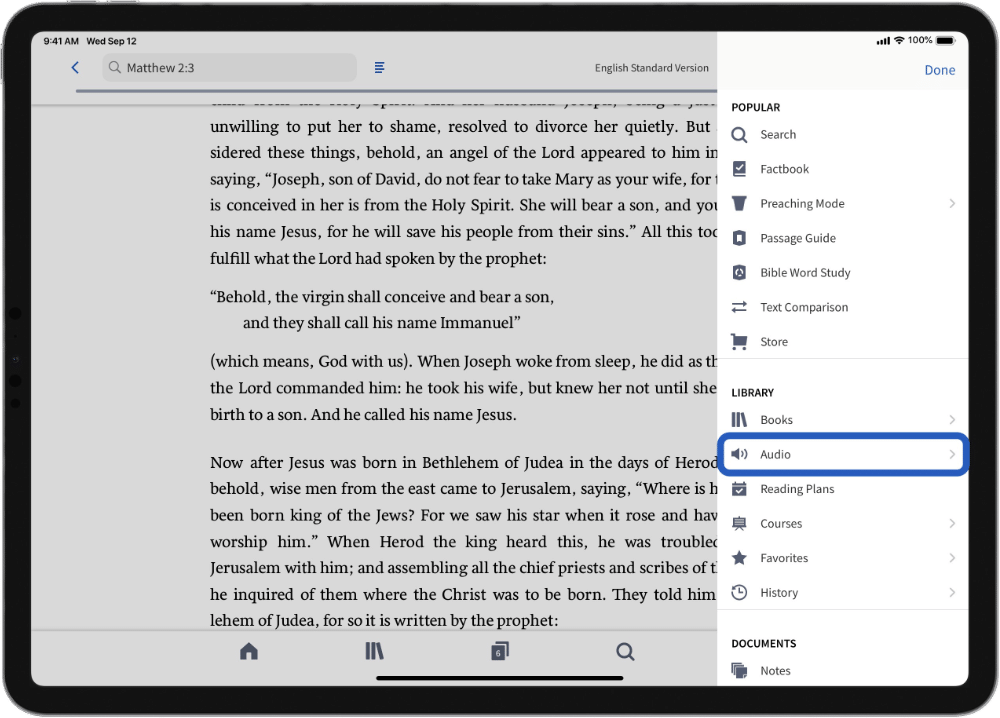 Filter, search, and sort to find an audio resource. To make your resource available offline, tap the download icon

.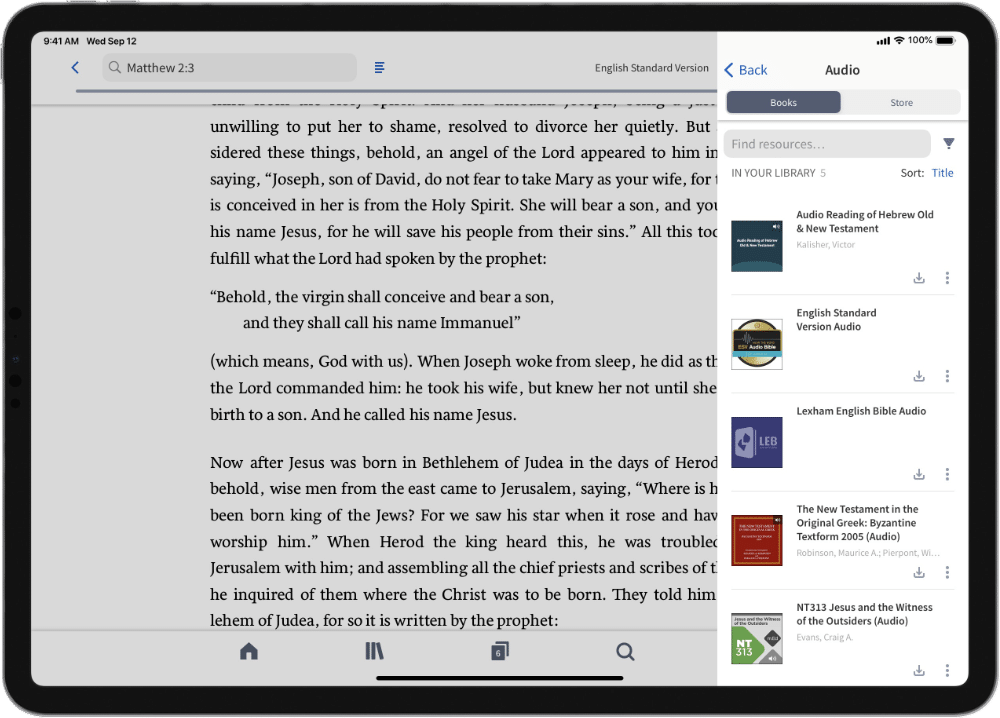 You can play any resource by tapping it and choosing a chapter or segment to play.
Play An Audio Bible
To play an audio Bible inline with your text, open your Bible and tap the panel menu icon

. Choose Play audio.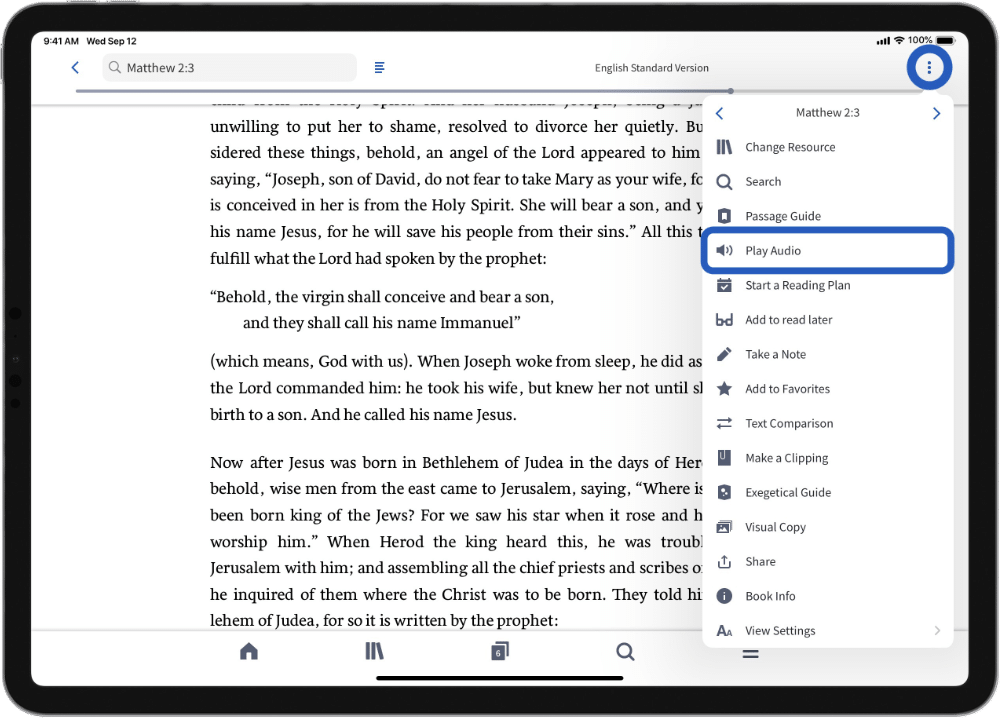 Note: You must have the accompanying audio available in your Library for the Bible you're viewing. You can purchase additional audio Bibles from the Logos store.
The audio will begin playing automatically. As each verse is read, an indicator tracks your progress in the text above.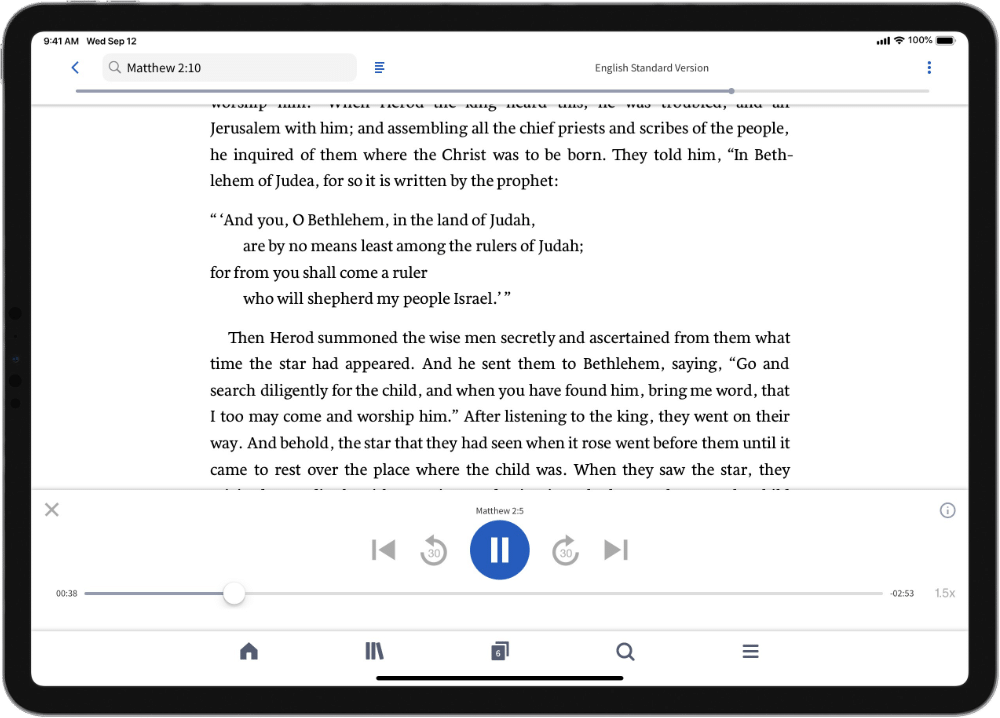 The play area offers a variety of audio controls, including skipping forward or backwards and speed adjustments (tap the current speed indicator—in the example above, "1.5x"). Tap the close icon

to exit the audio player.
Choose Playback Audio
If you are listening to a resource that has recorded audio, you will have the option to listen via the resource's recorded audio or via text-to-speech. You can access these options by swiping up on the audio player > Voices. The resource's recorded audio (if available) will show at the top of the list and the available voices will follow.