With the Logos Bible mobile app you can create and manage three types of Logos documents: Clippings, Prayer Lists, and Reading Plans.
Note: This article should help you get started using each Logos document type available in the Logos mobile app. To view more detailed support, view the full support articles on each document type: Clippings, Prayer Lists, Reading Plans.
Skip ahead to:
Clippings
Clippings are custom collections of saved text from resources in your library. They help you pull together important quotes and insights on any theme, passage, or topic.
To create a clipping on Logos mobile, select text in any resource, and add a clipping from the selection or actions menu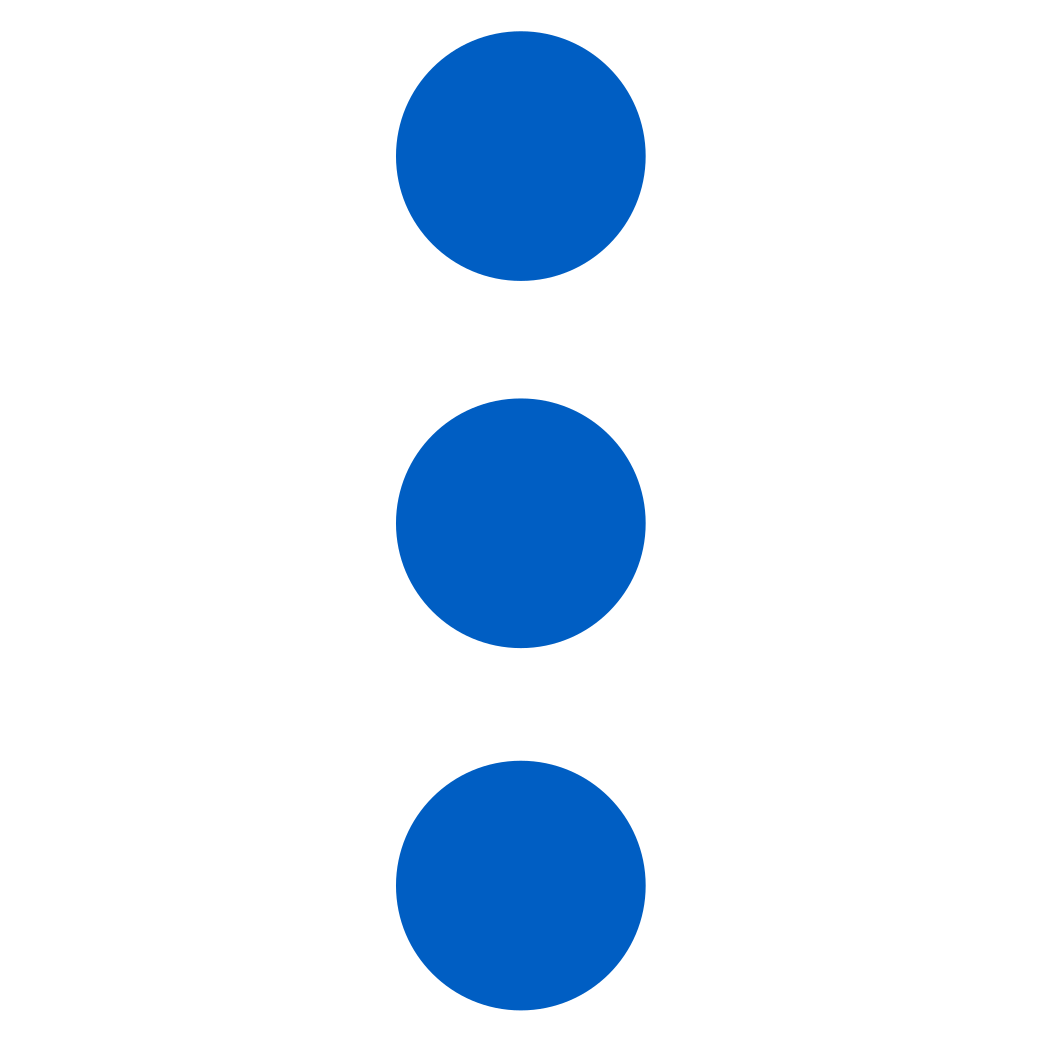 .
If desired, add text in the notes field to provide further insight into your Clipping. Assign a Clipping Document from your existing documents (or create a new one). When finished, tap Done to return to your open resource.
To access existing Clipping Documents, expand the navigation menu

, tap Clippings, and choose a document.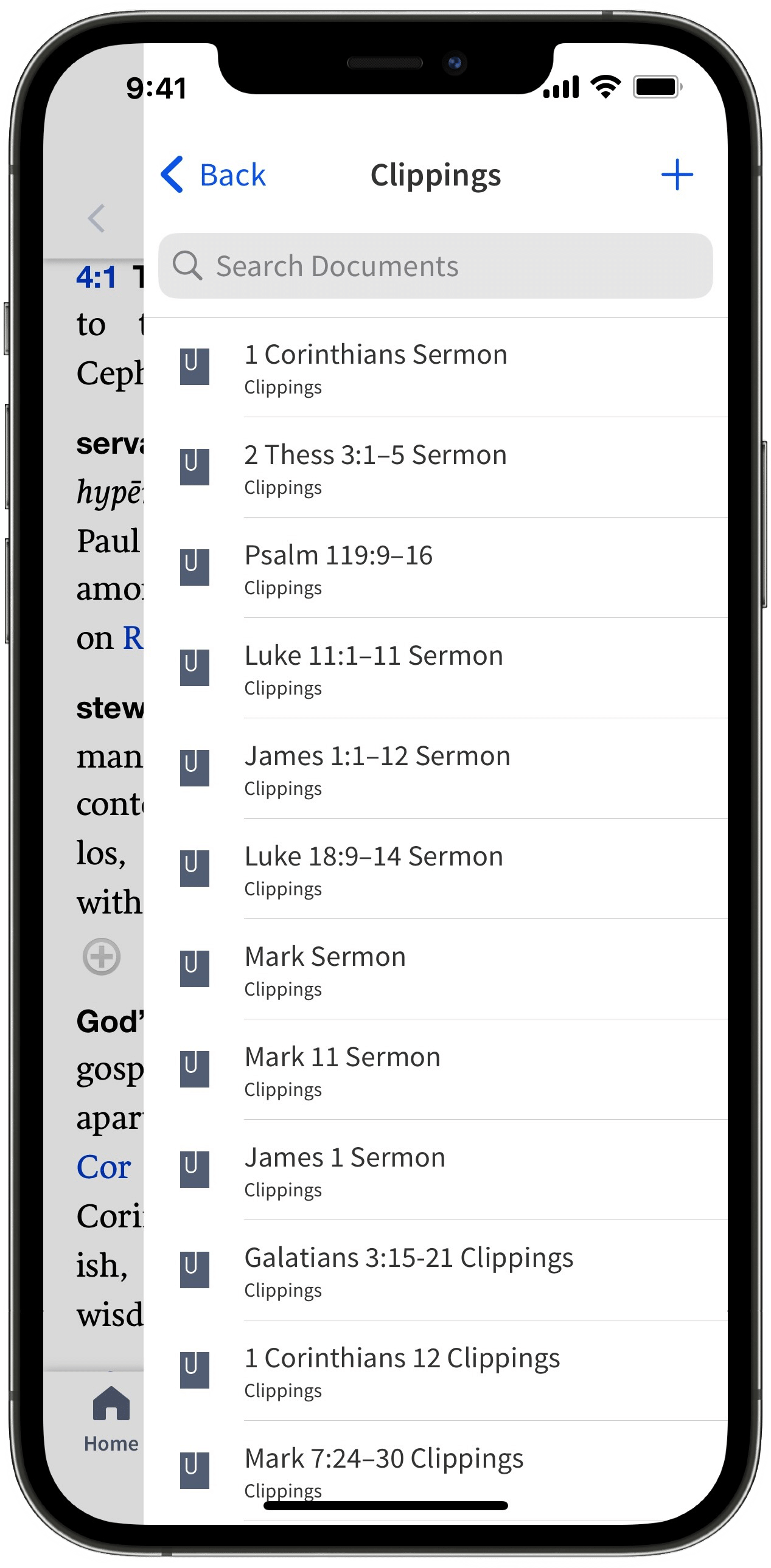 Each Clipping displays as a card within the document. To delete a Clipping, tap to open it, and then choose Delete Clipping.
Note: View the full help article on mobile Clippings.
Prayer Lists
Prayer lists are collections of requests you can track and schedule.
To create a prayer list, expand the navigation menu

and tap Prayers. Tap the plus icon to add a new list.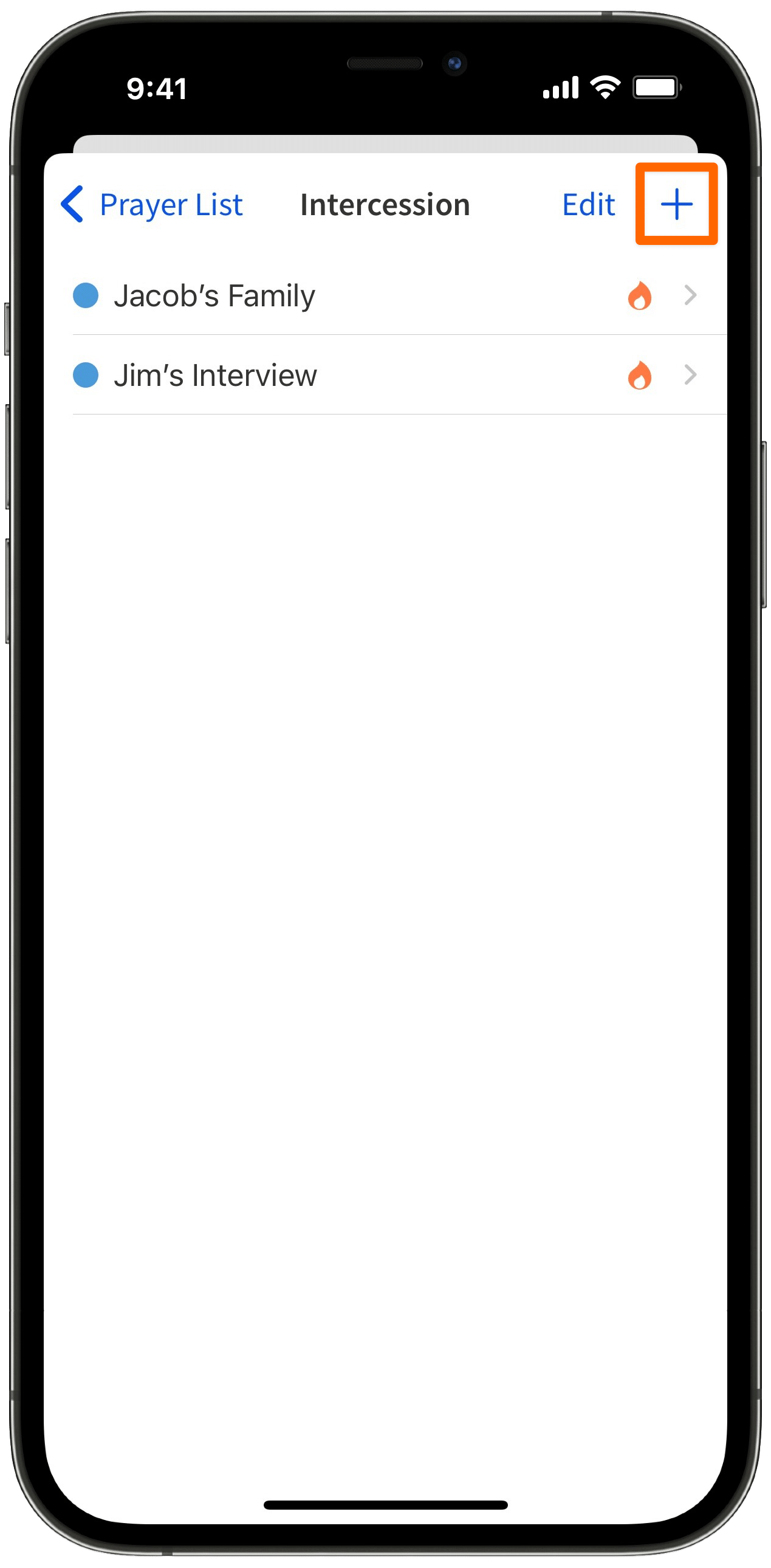 To Add new requests to your list, select a list and tap the plus icon. Provide details for the request. Each prayer request has:
Title: Give your prayer a title in the input field.
Notes: Write key information about your prayer here below the title.
Schedule: Set Logos mobile to place your request on a set schedule.
List: You can change the list on which your prayer request appears.
Click Add to finish the request.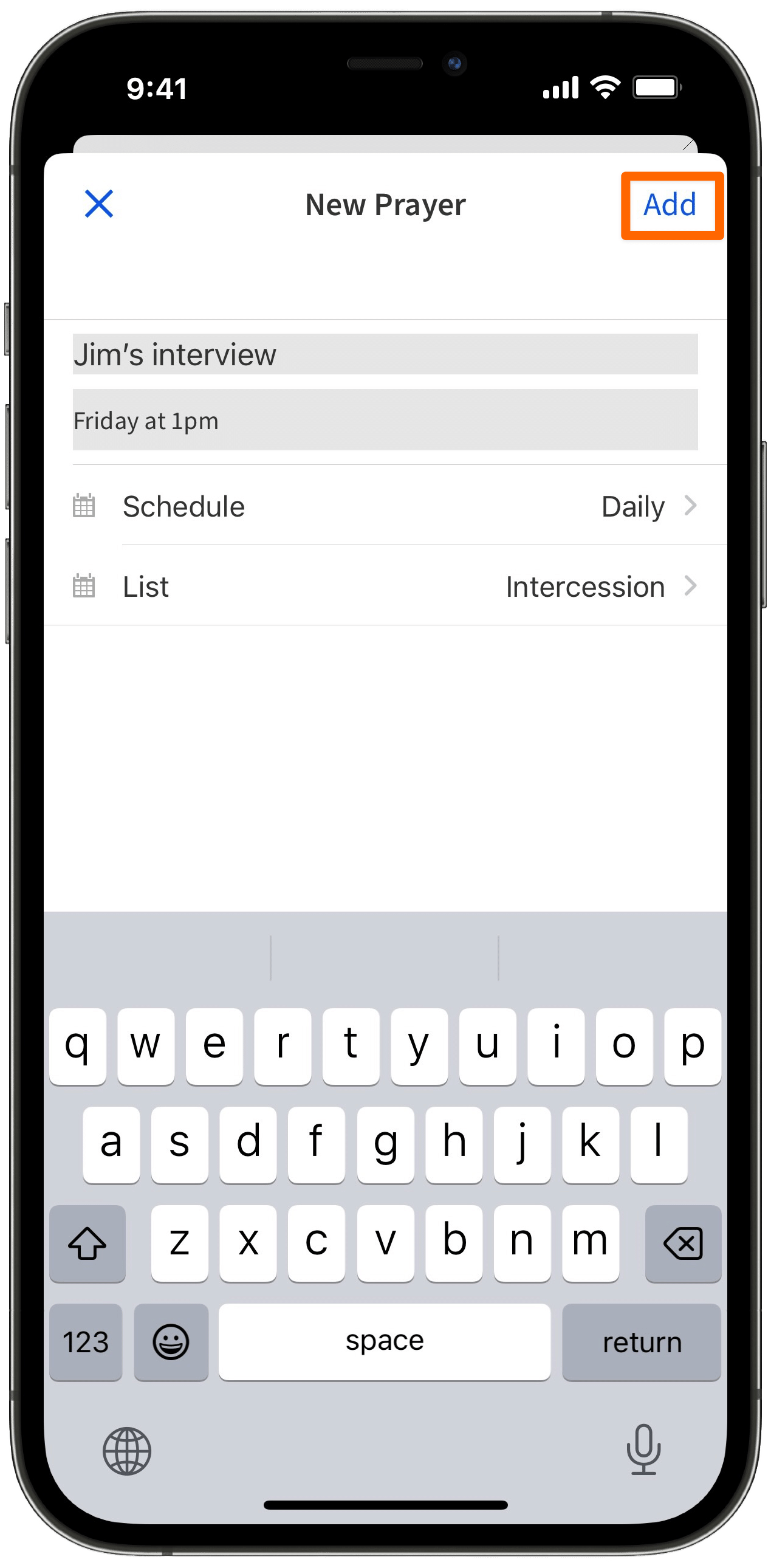 Tap the prayers card on the Logos mobile home page to pray through your prayers scheduled for today.
Note: View the full help article about mobile Prayer lists.
Reading plans
You can create predefined reading plans in Logos Mobile. To create a reading plan, expand the navigation menu

and tap Reading Plans.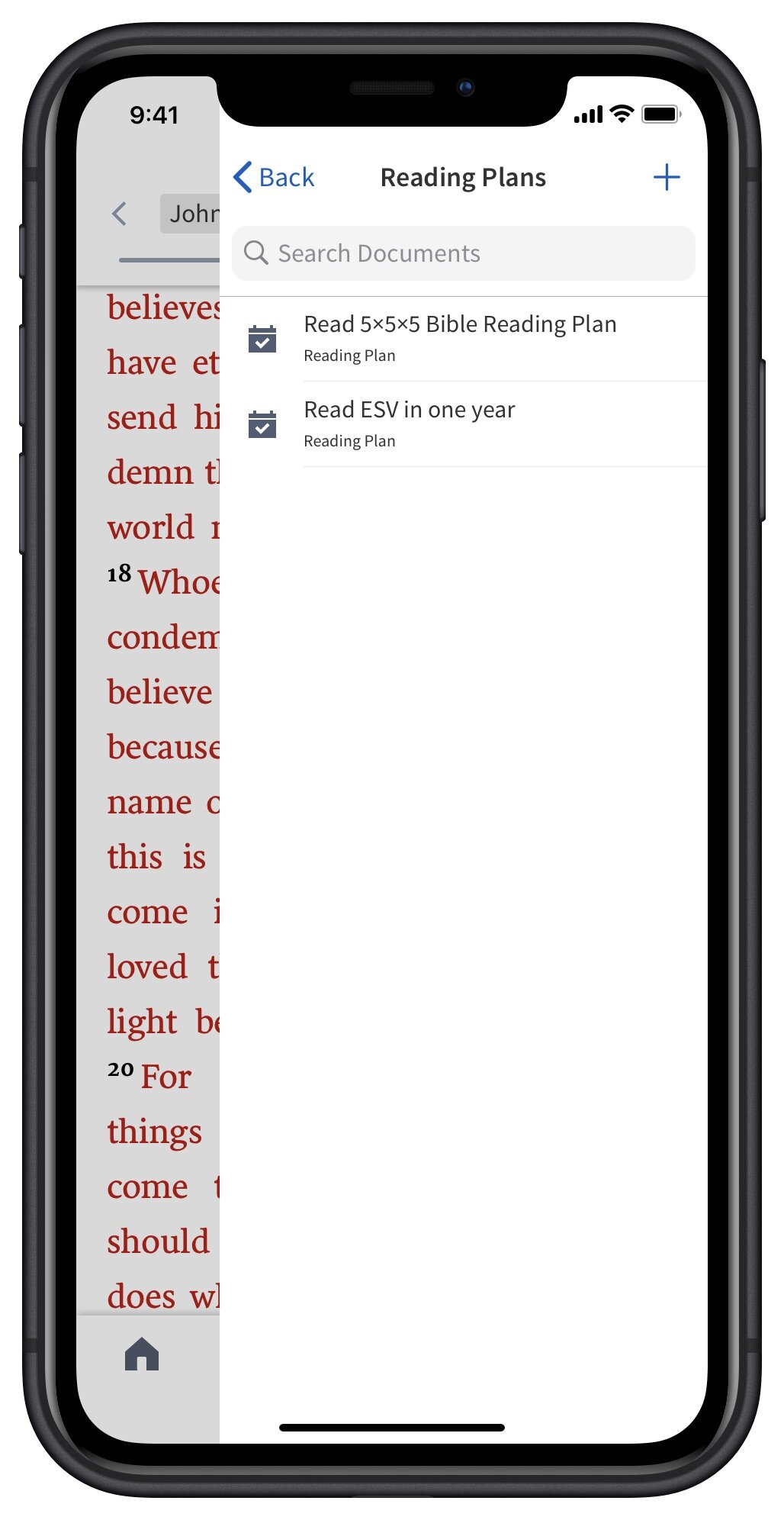 Note: Access any existing plan by selecting it in this list.
Tap the plus icon and choose a plan. You can customize each parameter by tapping the corresponding blue text.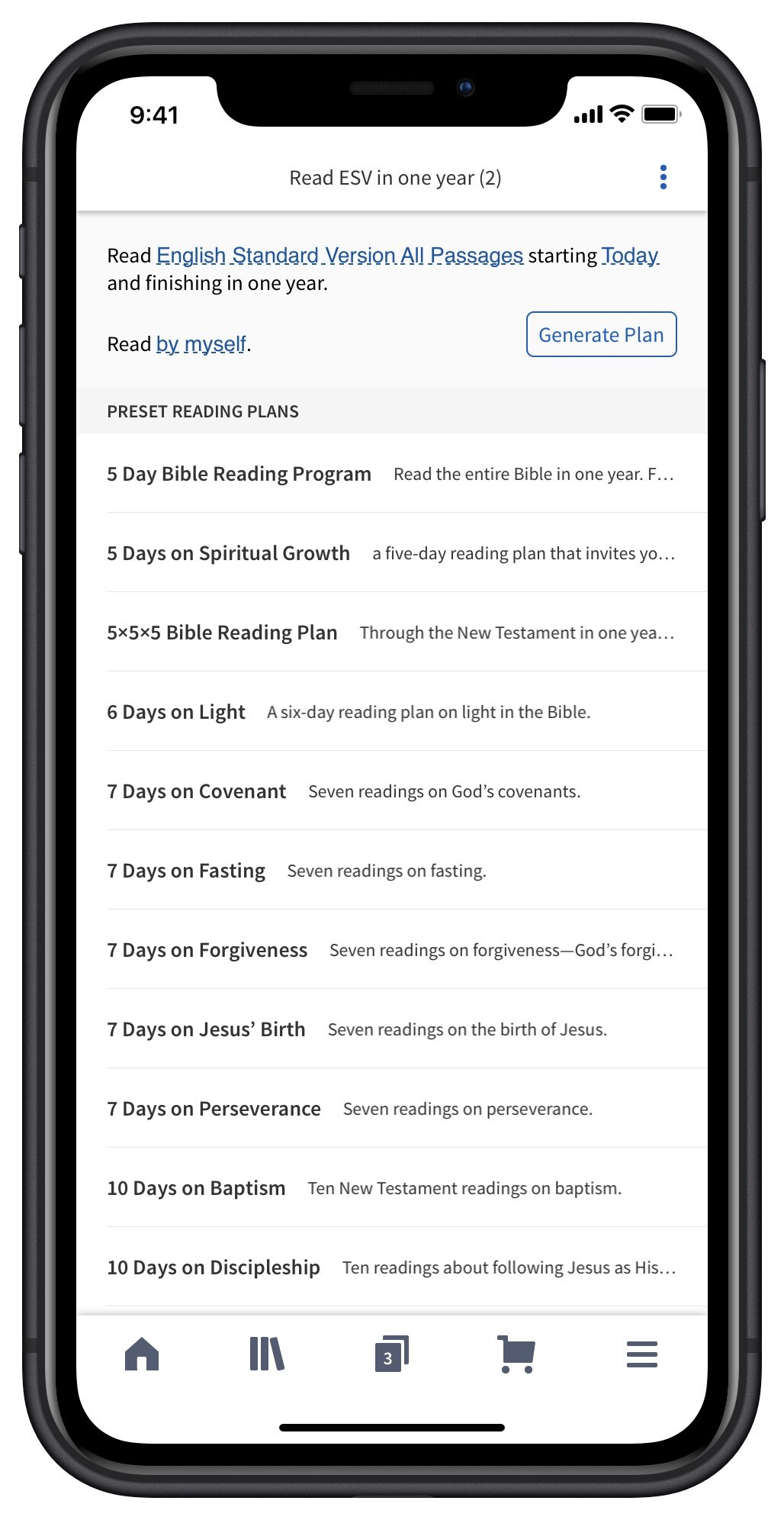 Bible translation: Tap the current version to choose which version to use for plan.
Reading plan: Tap the current plan to change to a different one (or select another one from the list below).
Start date: Tap "Today" to change the default start date.
Reading group: By default, new plans are not shared. To share the plan with a Faithlife group you've joined, tap "by Myself" and select one of your groups.
Once you've configured your plan, tap Generate Plan. In the future, however you access your plan, Logos will open your Bible to your reading for the day. When finished reading, tap Mark read. The plan will update with your completed reading.
Note: View the full help article about reading plans in Logos mobile.