Problem
There are a handful of instances where you are unable to export information from Logos to a third-party application. In these cases you will need to give Logos greater permissions within macOS.
Some examples being:
Exporting text to Microsoft Word
Copying and pasting text from Logos to a third-party application
Exporting a reading plan to Calendar (referenced as iCal in the application)
Solution
To resolve the above problems we will need to give Logos Privacy permissions within macOS' Security & Privacy settings.
Click in the top left corner.

Click "System Preferences".
Click "Security & Privacy".
Click the "Privacy" tab.
Allow Logos Privacy Permissions for Calendars, Accessibility, and Automation using the following steps:
Click the padlock icon in the bottom left and sign in with your Mac's user account name and password.
Navigate to each section listed above and check the box next to Logos on the right side.
Once done click the padlock icon again.
Calendars
There is a known problem where the Export to iCal button is inactive and does not allow the macOS permissions request to appear.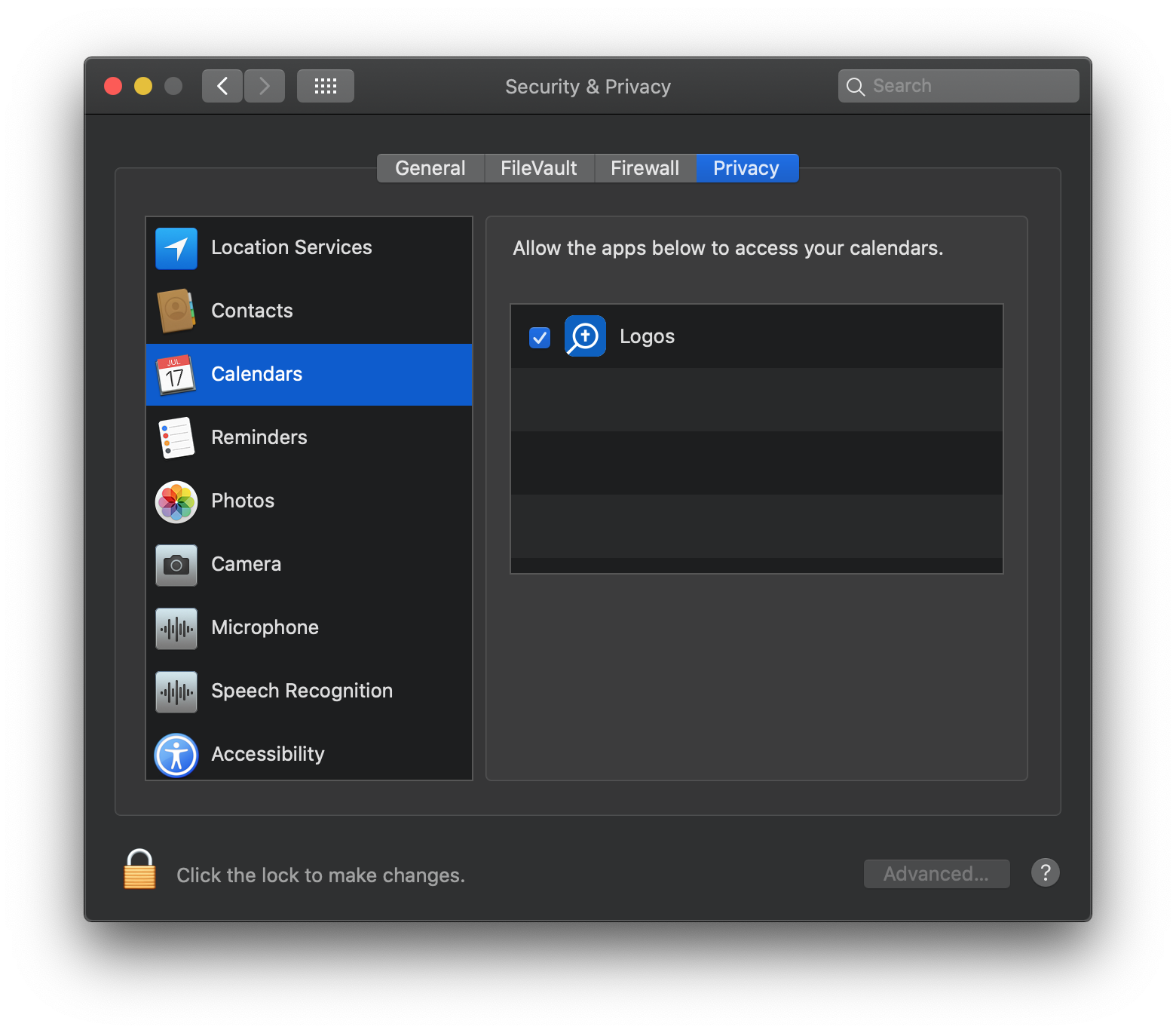 Accessibility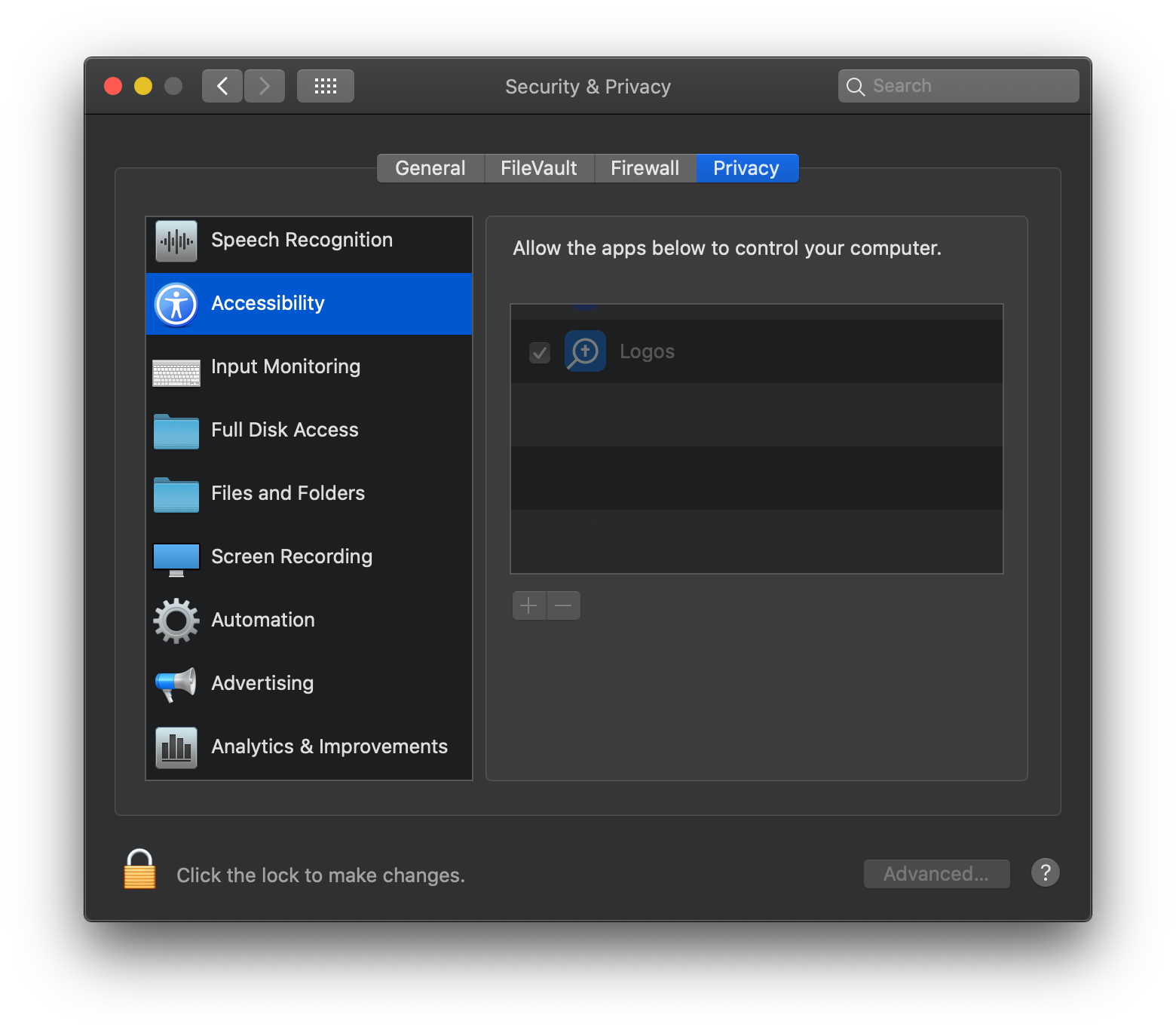 Automation