Want to make your Logos Mobile Education content truly mobile? Accessing all of your Logos mEd courses within the mobile app is quick and easy. You can also download them for offline use just as you would any other Logos resource.
From the Navigation Menu
Open the navigation menu by tapping the More Items icon
. Next, tap Courses.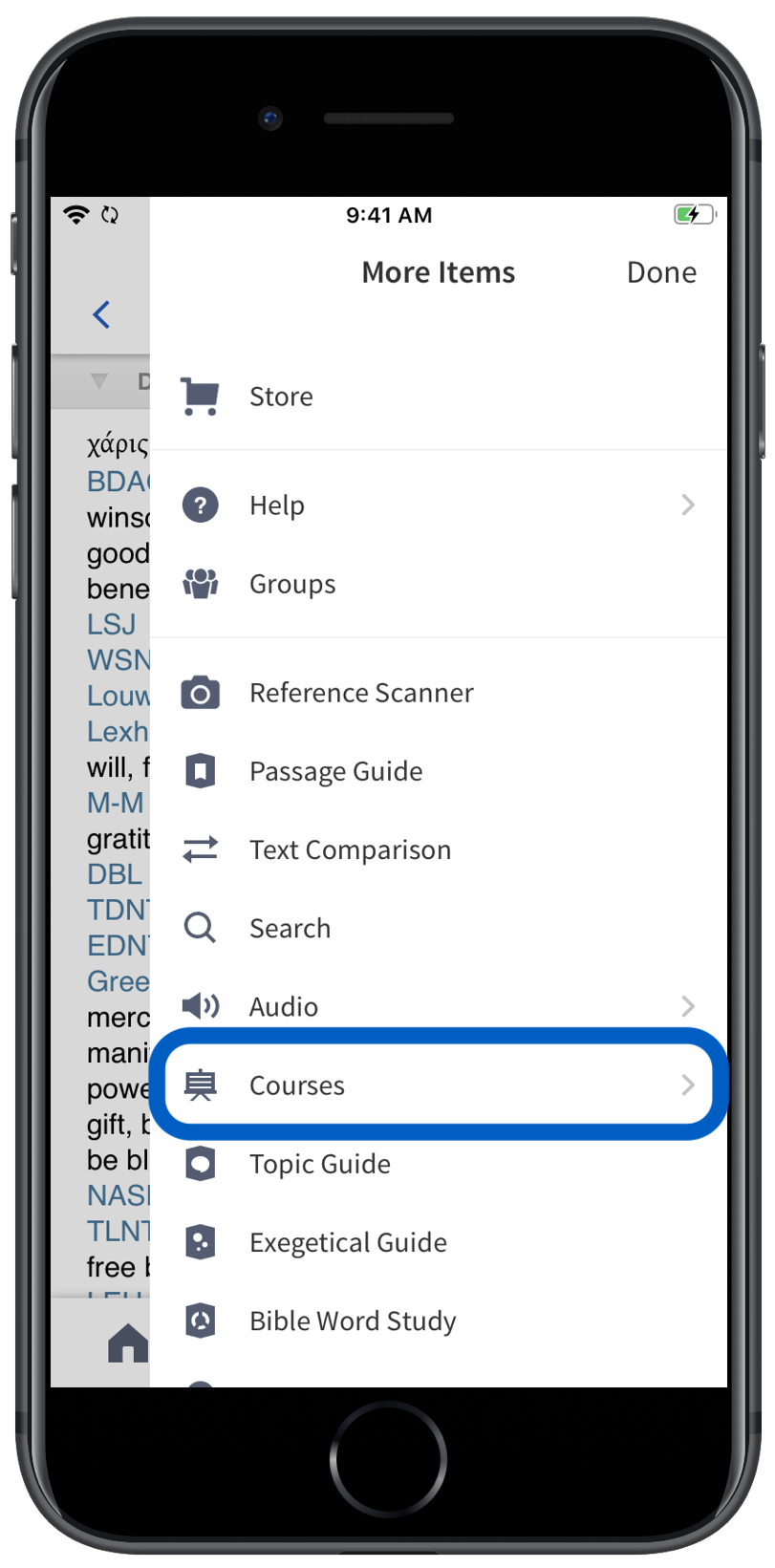 This will open the Courses tool, which contains all of the Courses in your Logos Library. From here, you can use the Search bar to find particular courses (ie. find all of your New Testament courses by entering NT in the search bar, or find courses by a particular teacher by entering a last name), or all of your Logos Mobile Education courses (by entering mobile in the Search bar).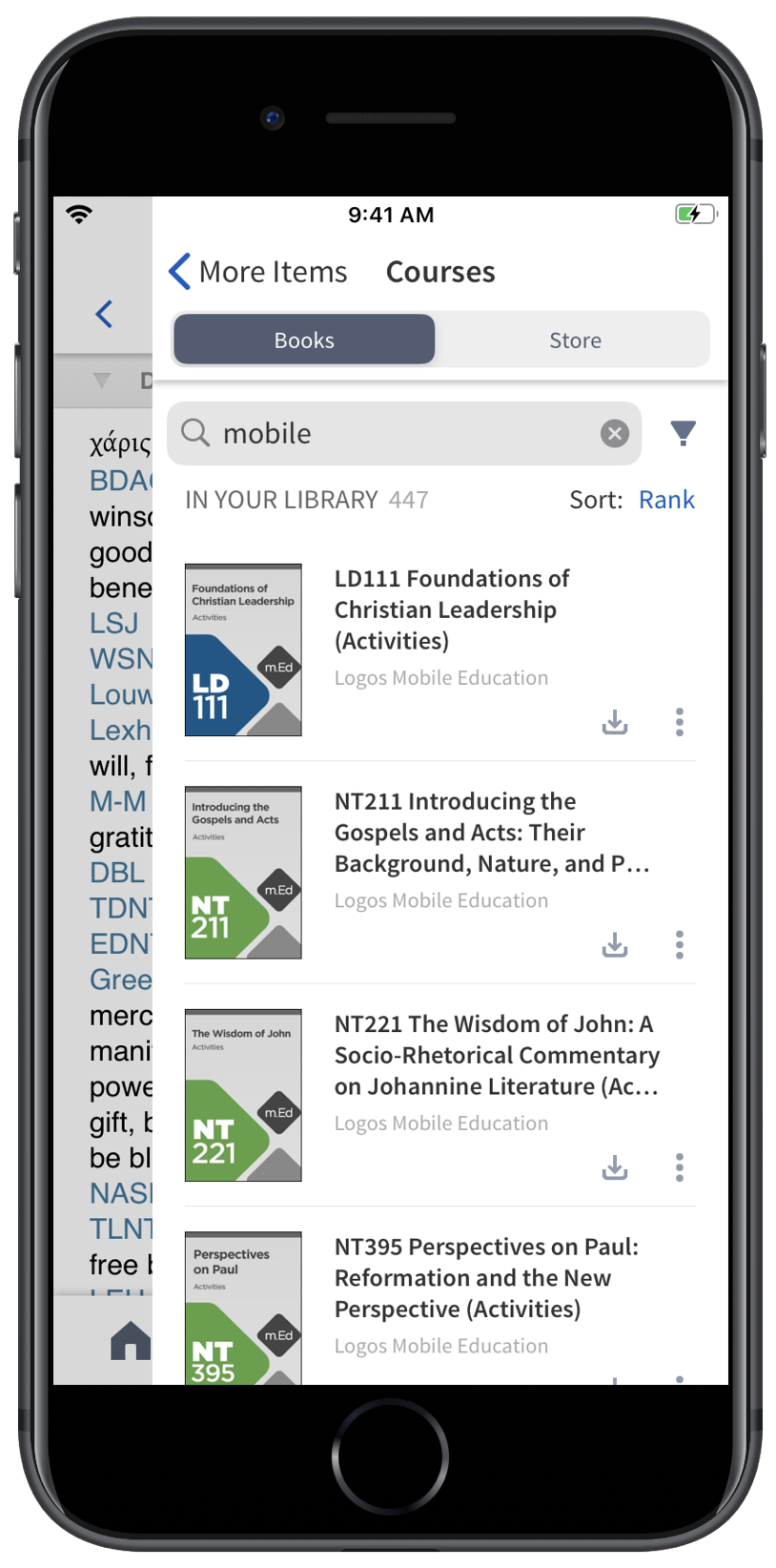 Tap the download icon
to store the course on your device.
From your Library
You can also find your courses in the Library. Open your Library and enter type:course or author:mobile in the Search bar.
Note: Searching for the course type will surface more results than searching for resources written by the Logos Mobile Education team.
Play the audio only
If you only want to listen to the audio of your courses, tap the More Items icon
, then tap Audio, and search for the course you want to listen to (type mobile in the Search bar to find all of your mEd courses containing audio recordings).
You can also download course audio from Audio menu.