The Passage Guide is a powerful tool that helps you discover where a passage is referenced or discussed in the other resources in your Library. It provides fast access to commentaries, cross-references, parallel passages, literary typing, interesting words, and more. Tap any item you want to read to open that resource in a new tab.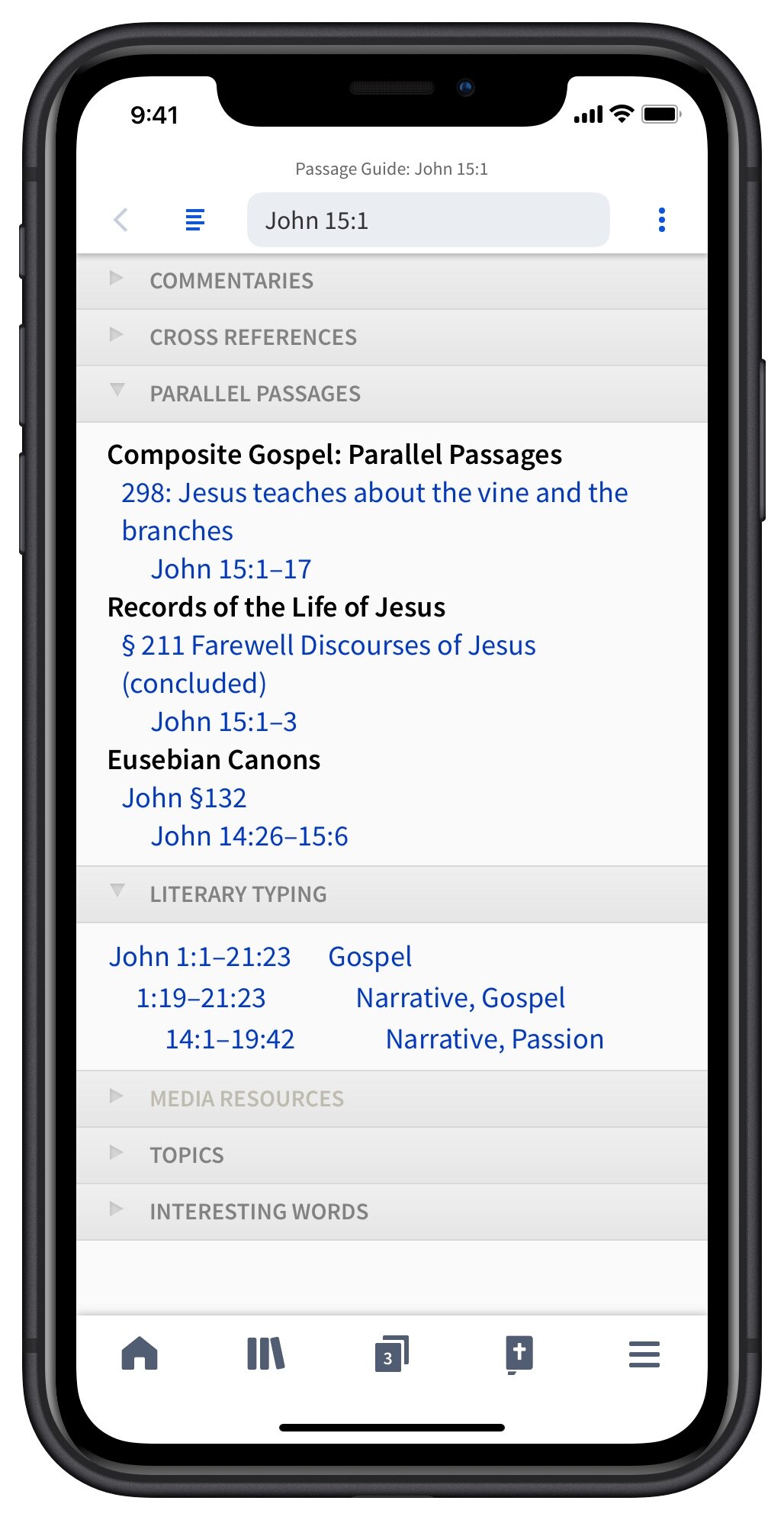 The mobile Passage Guide features seven different sections:
The Commentaries section displays links to the top-ranked commentaries in your Library. Below that, you'll find the option to display even more results.
The Cross References section provides the text of other passages related to the reference you've searched for.
The Parallel Passages section displays links to your harmony resources to show which biblical passages engage with the same topic or event.
The Literary Typing section shows you what genre your passage fits into.
The Media Resources section displays the images on the passage that you have access to.
The Topics section lists the topics that have been observed in your passage. Tapping any of these topics displays a link to the relevant resource in your Library at the bottom of the section.
The Interesting Words section displays the most significant words in your passage.
Note: Since you probably won't have most of these resources downloaded to your device, you'll need internet access to view and interact with many of the resources contained in the Passage Guide.
Accessing and using the Passage Guide
While viewing your desired passage, tap the panel menu icon

and tap Passage Guide.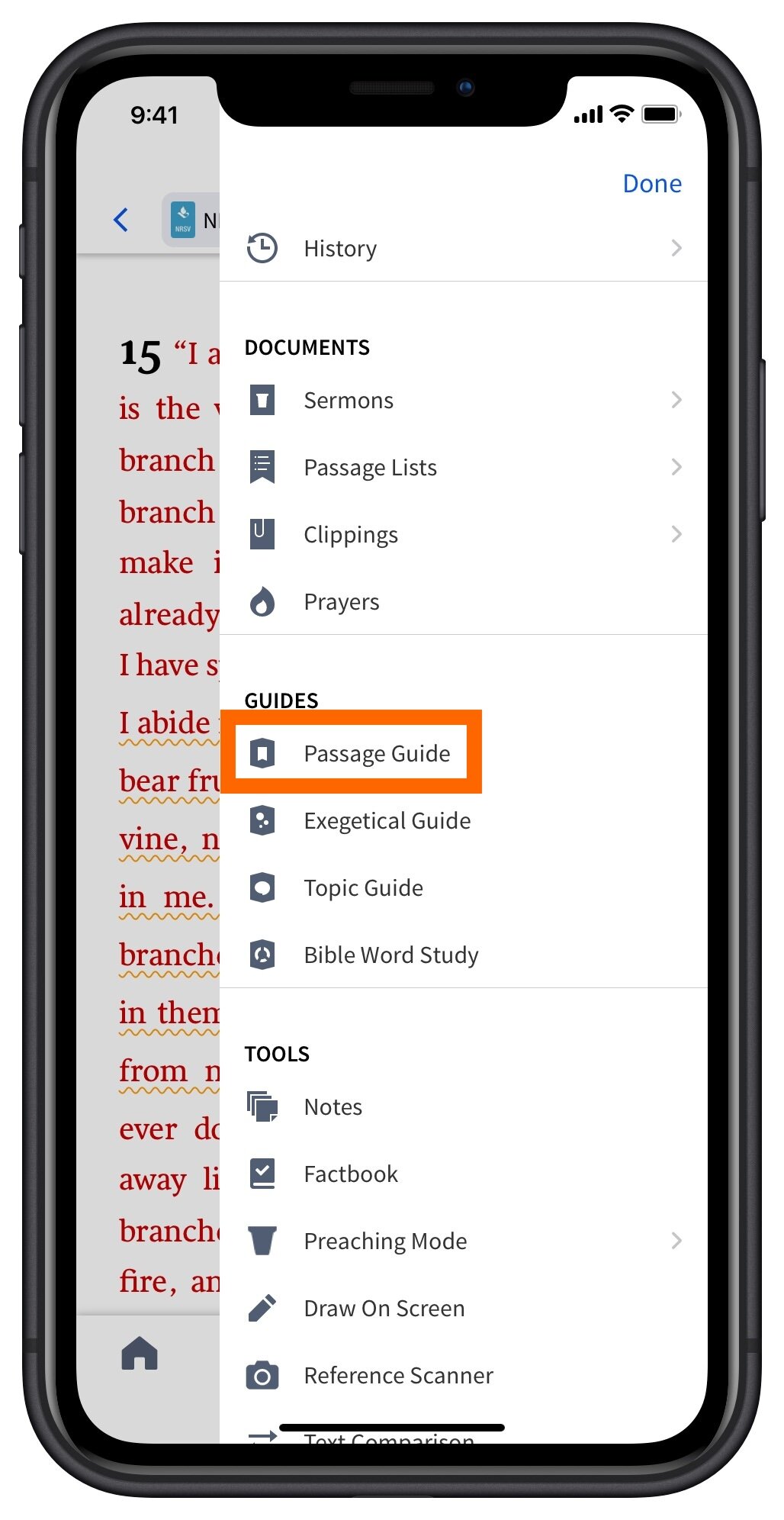 Note: Alternatively, open the main menu

and choose Passage Guide.
This opens a new Passage Guide on the passage you're currently reading. To enter a new passage in the Lookup field at the top, or select a passage using the verse picker

.