The mobile Topic Guide gives you quick access to additional information about almost any topic you choose.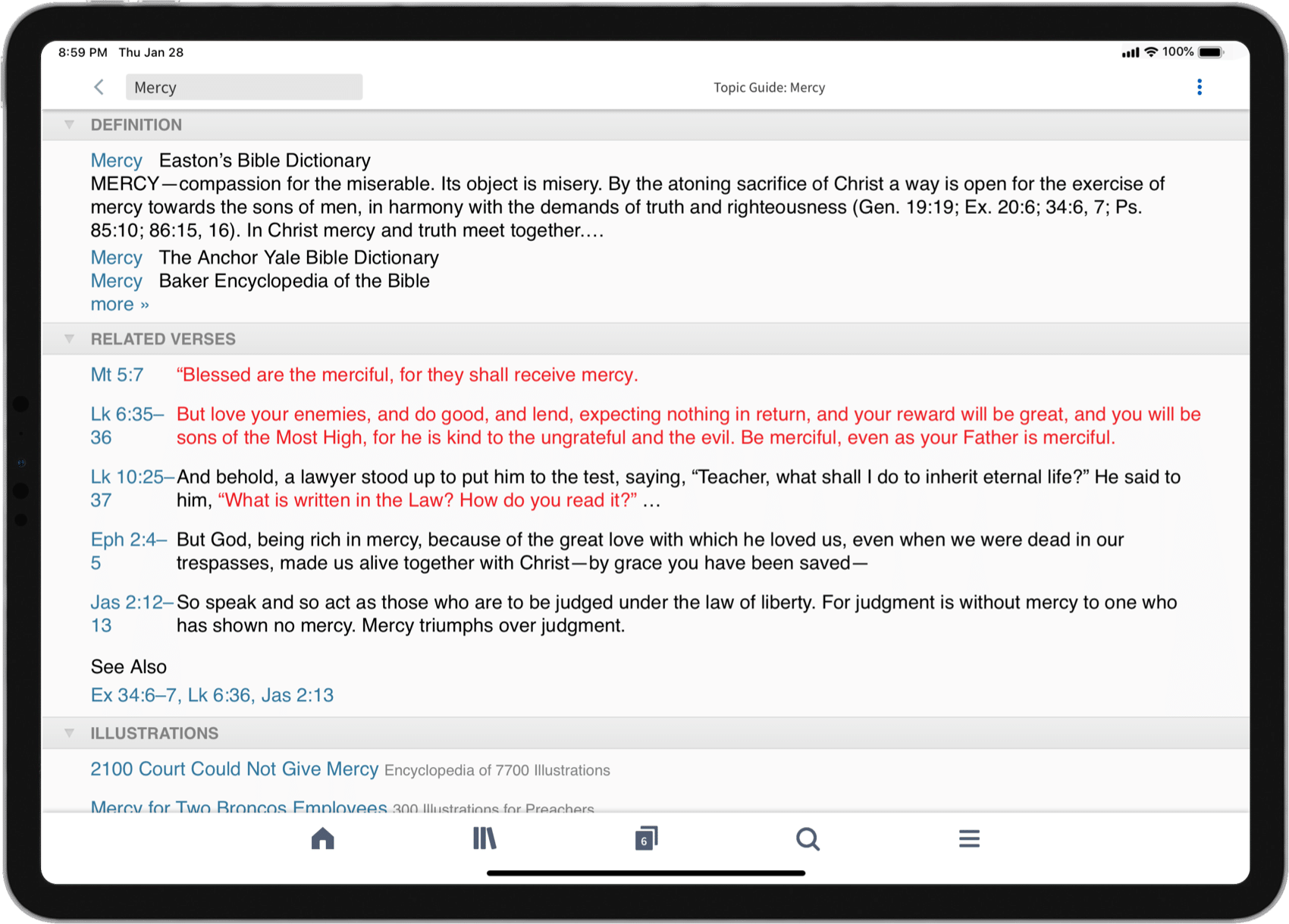 The mobile Topic Guide is divided into four sections.
The Definition section displays the word's definition according to the top-ranked dictionary in your Library that contains the selected word. Below that, you'll find links to all the other dictionaries in your Library that contain an entry for the topic.
The Related Verses section displays some significant verses related to the topic.
The Illustrations section links to sermon illustrations found in your Library.
The Media Resources section displays the images on that topic that you have access to.
Note: Since you probably won't have most of these resources downloaded to your device, you'll need internet access to view and interact with the resources contained in the Topic Guide.
Accessing and using the Topic Guide
To open a Topic Guide, tap the navigation menu icon

followed by a tap on Topic Guide.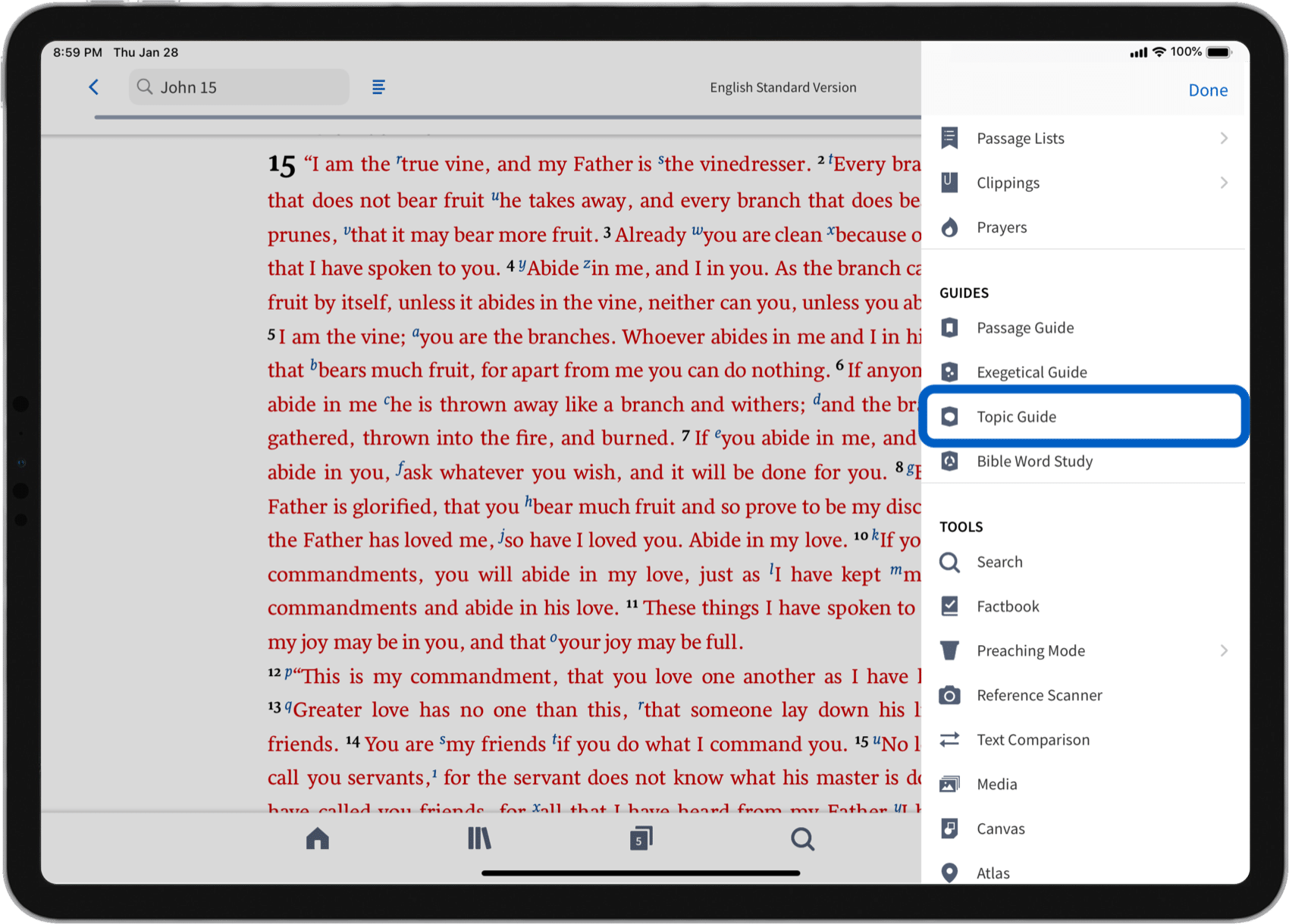 Enter the topic you want to research in the Lookup field. Tap your desired entry. Logos will populate the Topic Guide categories with all the relevant information from your Library.