To adjust the way your resources are displayed, begin by tapping the Panel Menu icon
at the top of your display. If you don't see it, tap anywhere on your screen to reveal it.
Then swipe to the bottom of the list and tap View Settings.
From here, you can adjust a variety of display settings for the app. At the top of the view settings panel, Logos displays a snippet of text that will adjust based on the changes you make to your display settings. These settings are divided into three sections.
Skip ahead to:
All Resources
The three sliders at the top allow you to control the text size, line spacing, and screen brightness. Below the sliders, you can adjust the app's background color.
Fonts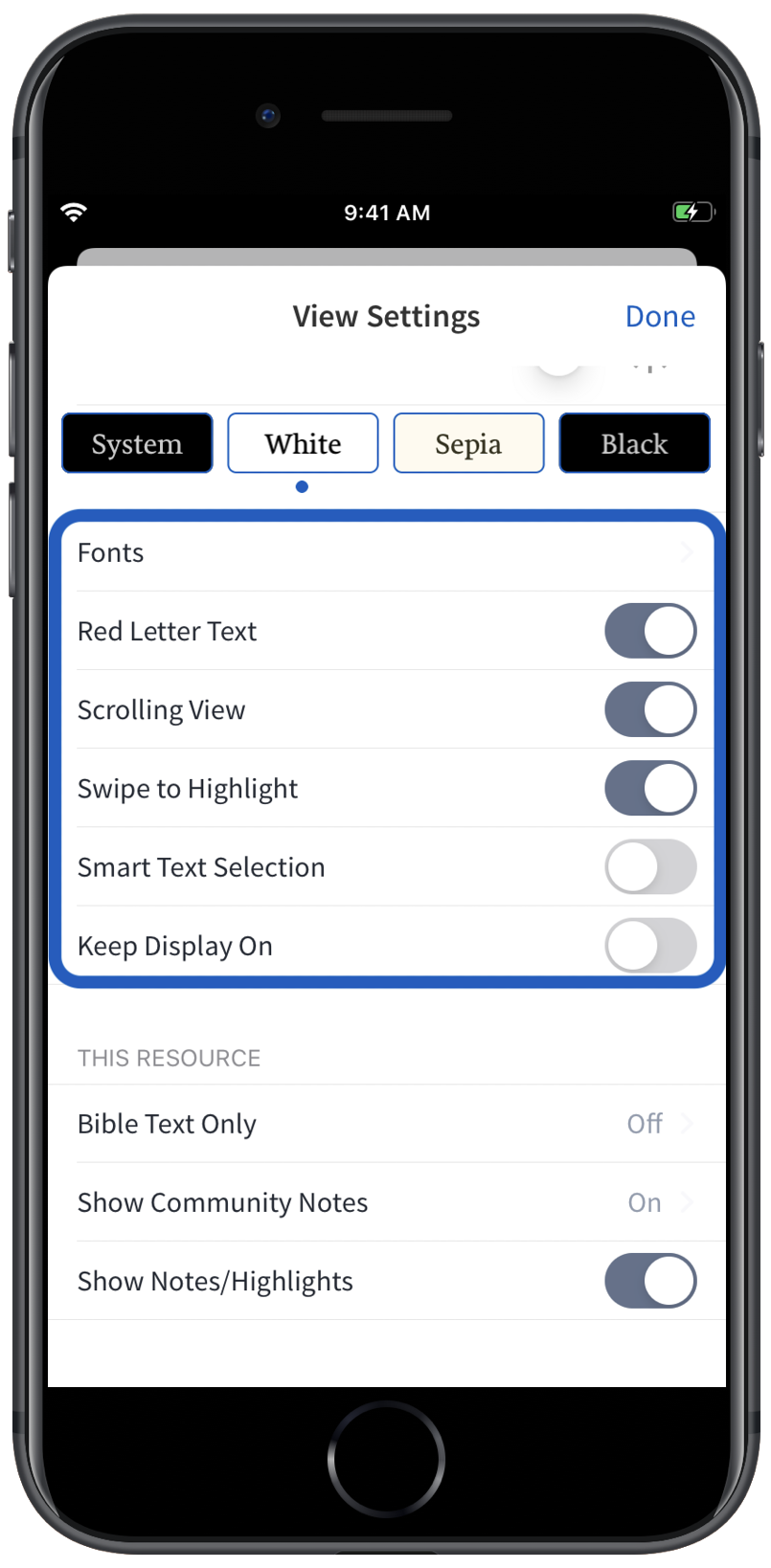 In the Font section, the controls are all set to toggle the named features on or off. These features include:
Displaying the words of Jesus in red text
Setting the text to scroll with upward or downward swipes
Note: Turning this feature off also allows you to turn inline footnotes on or off and set the number of columns to use when displaying text (either 1, 2, or Auto). Tap either side of your screen to move forward and backward within your resource.
Highlight text by swiping across it
Setting text selection so it will snap to smart text boundaries, such as phrases, verses, sentences, or paragraphs.
Force the display to remain on while using, overriding your device's energy-saving settings.
This Resource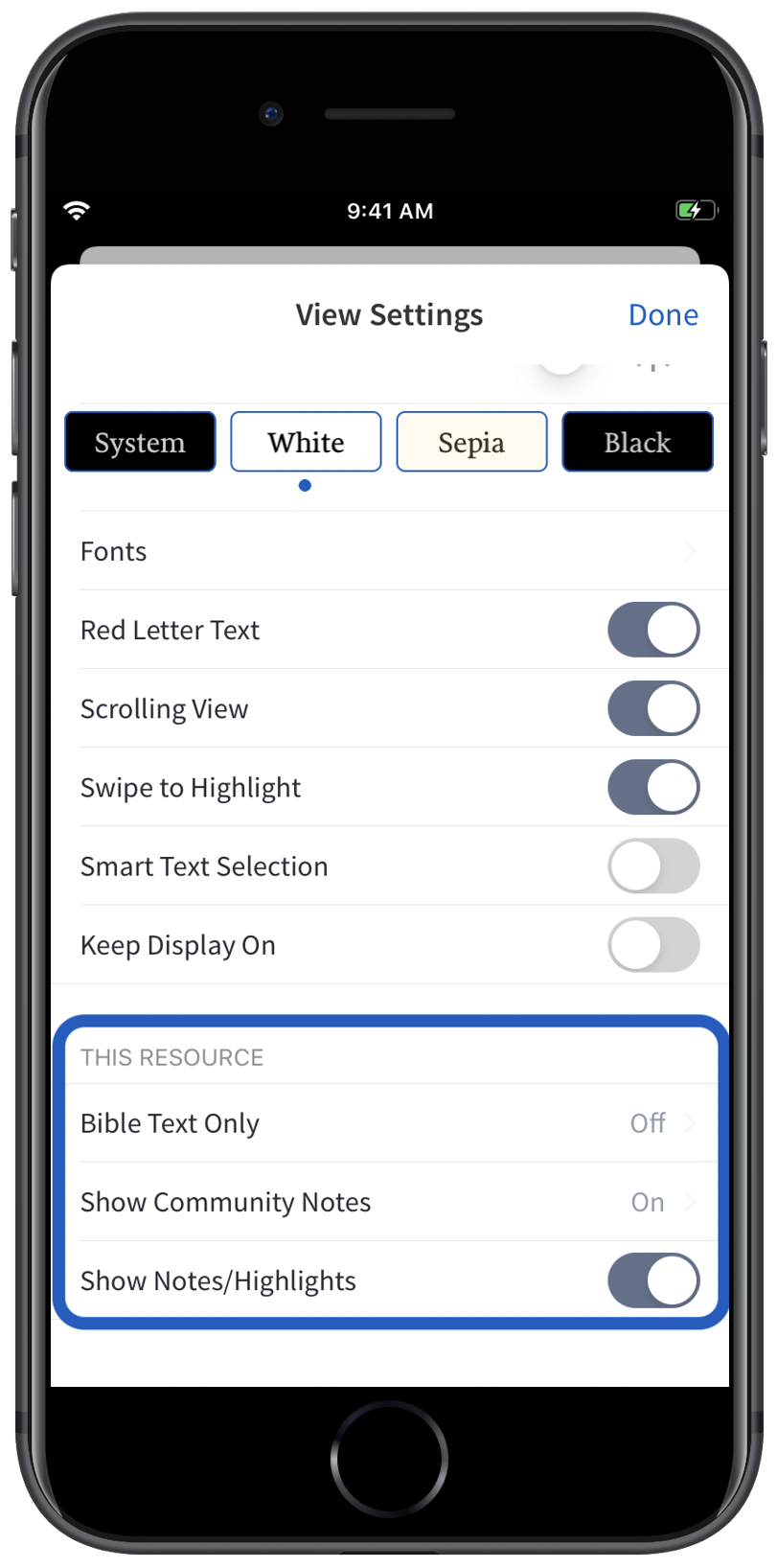 The final section contains settings that only apply to the open resource. These are analogous to some options available as Visual Filters on the desktop app and include:
Show only the biblical text. This hides chapter and verse numbers, footnotes, and other text that has been appended.
The option to display notes by members of your Faithlife groups within the resource.
The option to hide your personal notes and highlights from the resource.