Logos provides notifications that alert you to application and resource updates, and of indexing progress. The Notification Center appears in the main application toolbar whenever you receive a new notification. Click the blue notification to the left of the Sync icon

to view them.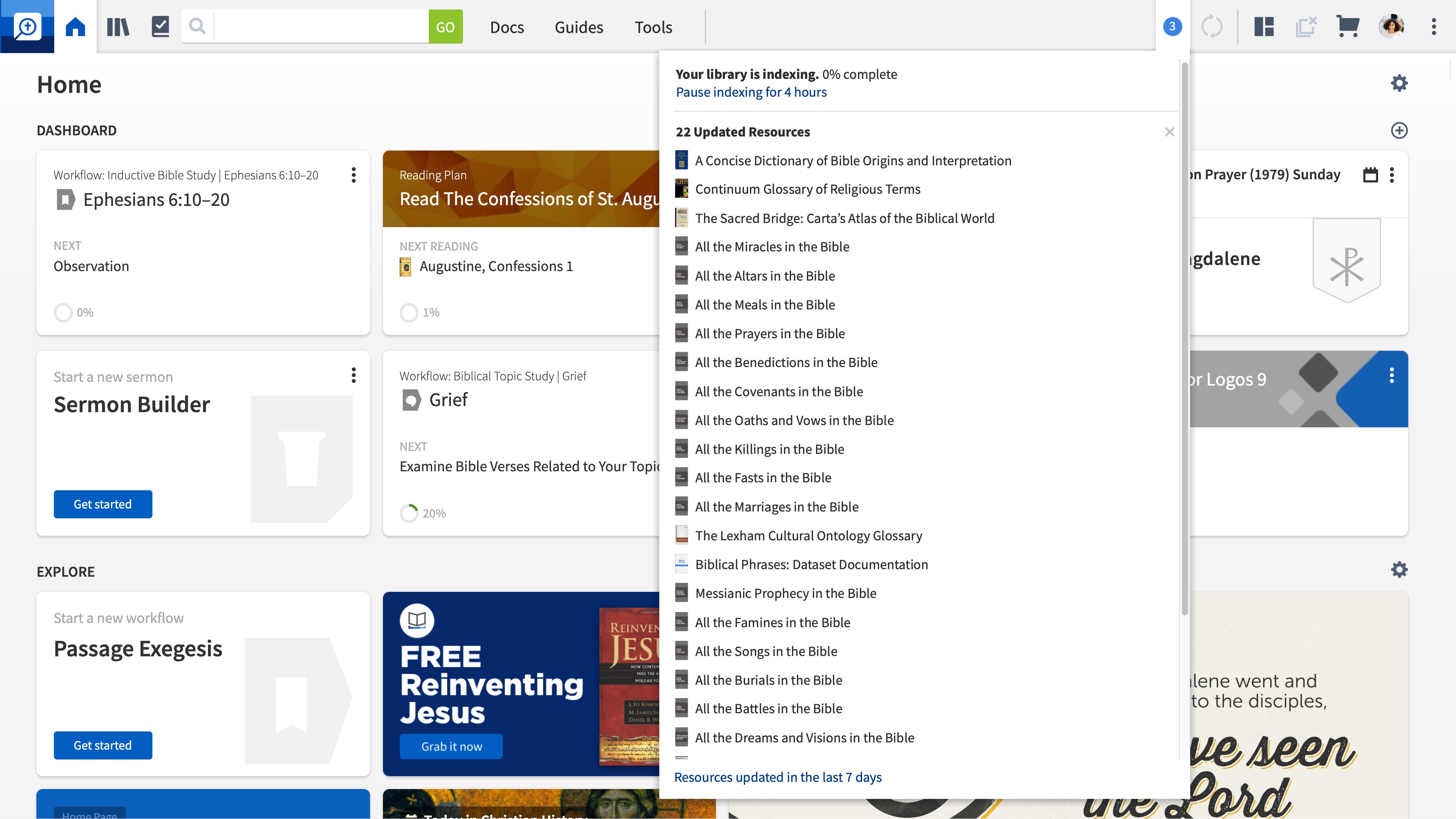 Click the X on the right side of any notification to dismiss it.
To postpone the indexing process, click Pause indexing for 4 hours.

You'll notice that updates are divided between Resources and Datasets. While you can click the resource titles in the update list to open them, you cannot do the same with the datasets because they are not meant to be opened or run on their own.
If your Program Settings are configured to display the Notification Bar, it will appear below the main toolbar. It displays messages for indexing, resource updates, and application updates primarily when automatic updates have been disabled.
Click the X on the right side of the bar to dismiss the notification.
When updates have been found and Automatically Start Downloads is set to No, a Click here to download updates link may appear.
Once application updates have been downloaded, a Click here to restart message may appear (Windows only).