You can change the default font size for any resource from the Actions Menu.
1. Tap View Settings in the Actions Menu.
While viewing any resource, tap the Actions Menu icon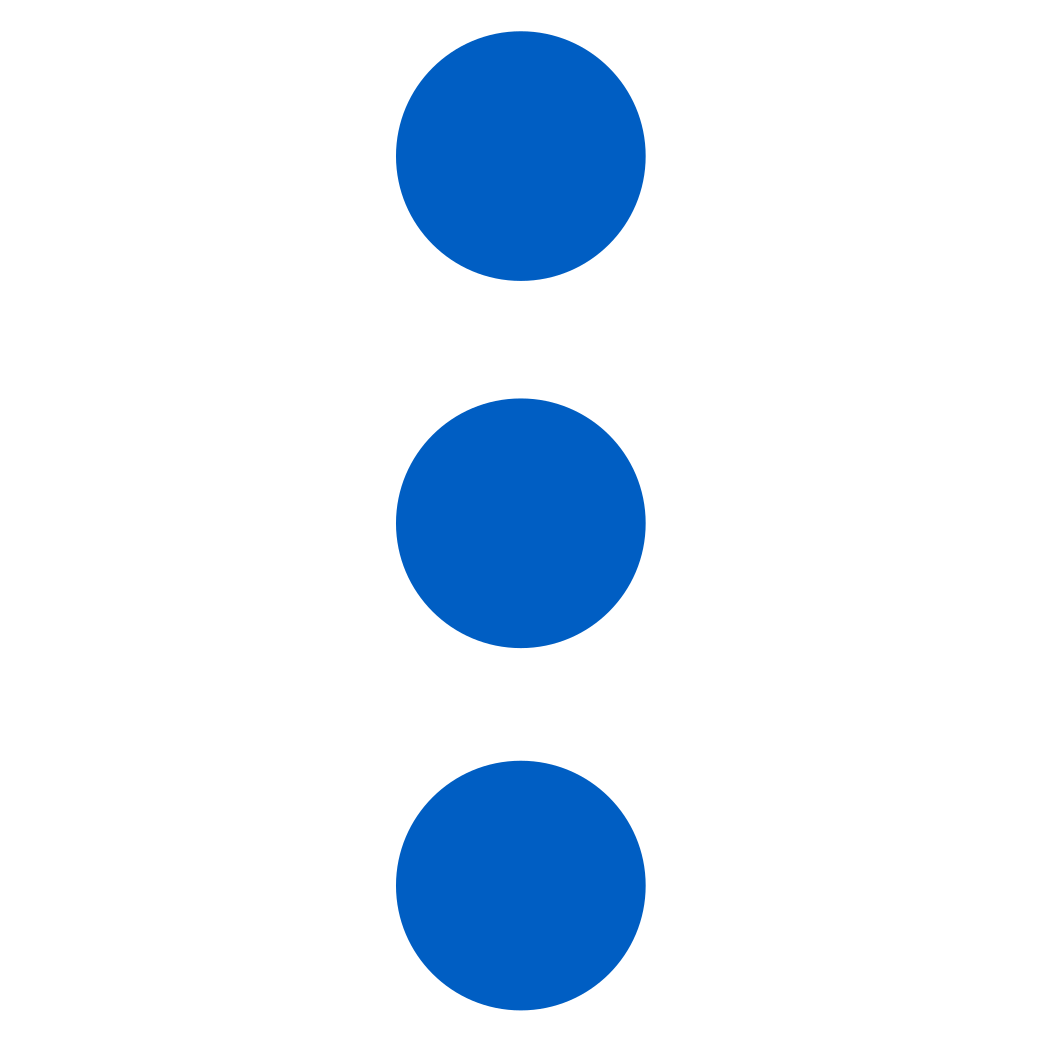 and select View Settings.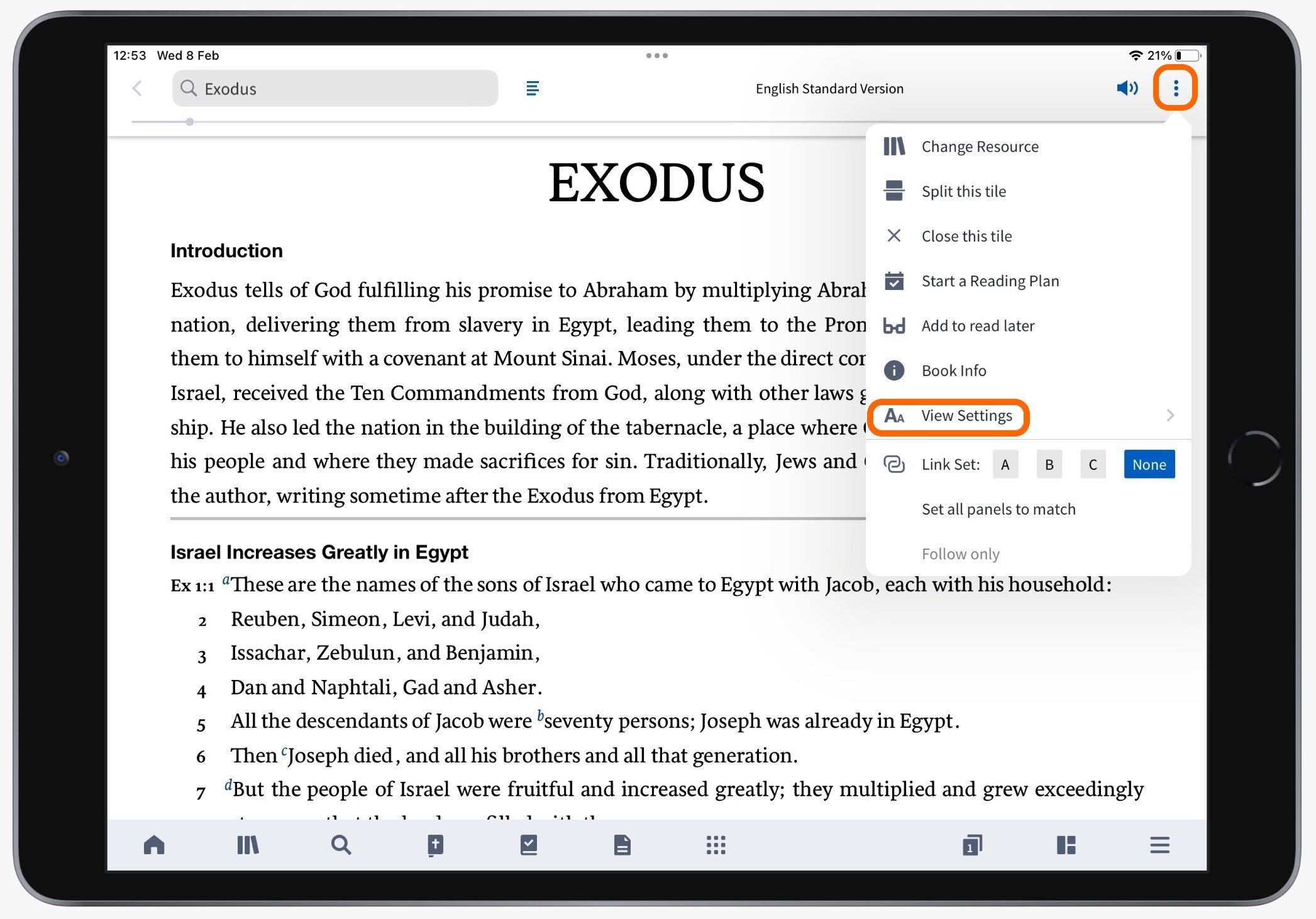 2. Change the font size.
Drag the top slider right or left to increase or decrease the size.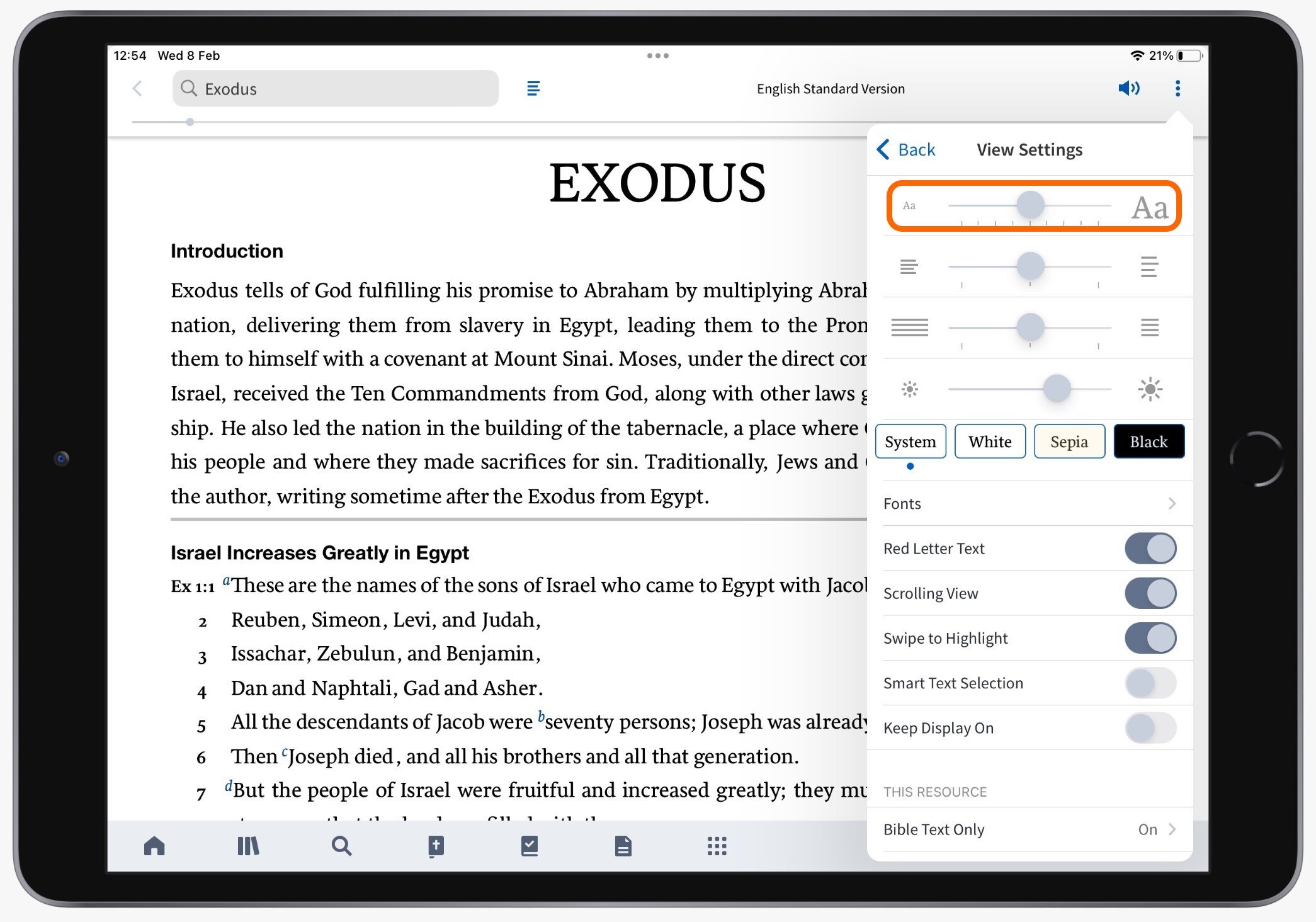 Note: Text in open resources from your library will display your newly chosen font size. Text size adjustments do not show in Guides, Prayer Lists, Reading Plans, and other Logos documents.
You can manually adjust the font size of each Note from the text options. With any note open, tap the text options icon

and increase or decrease the font size.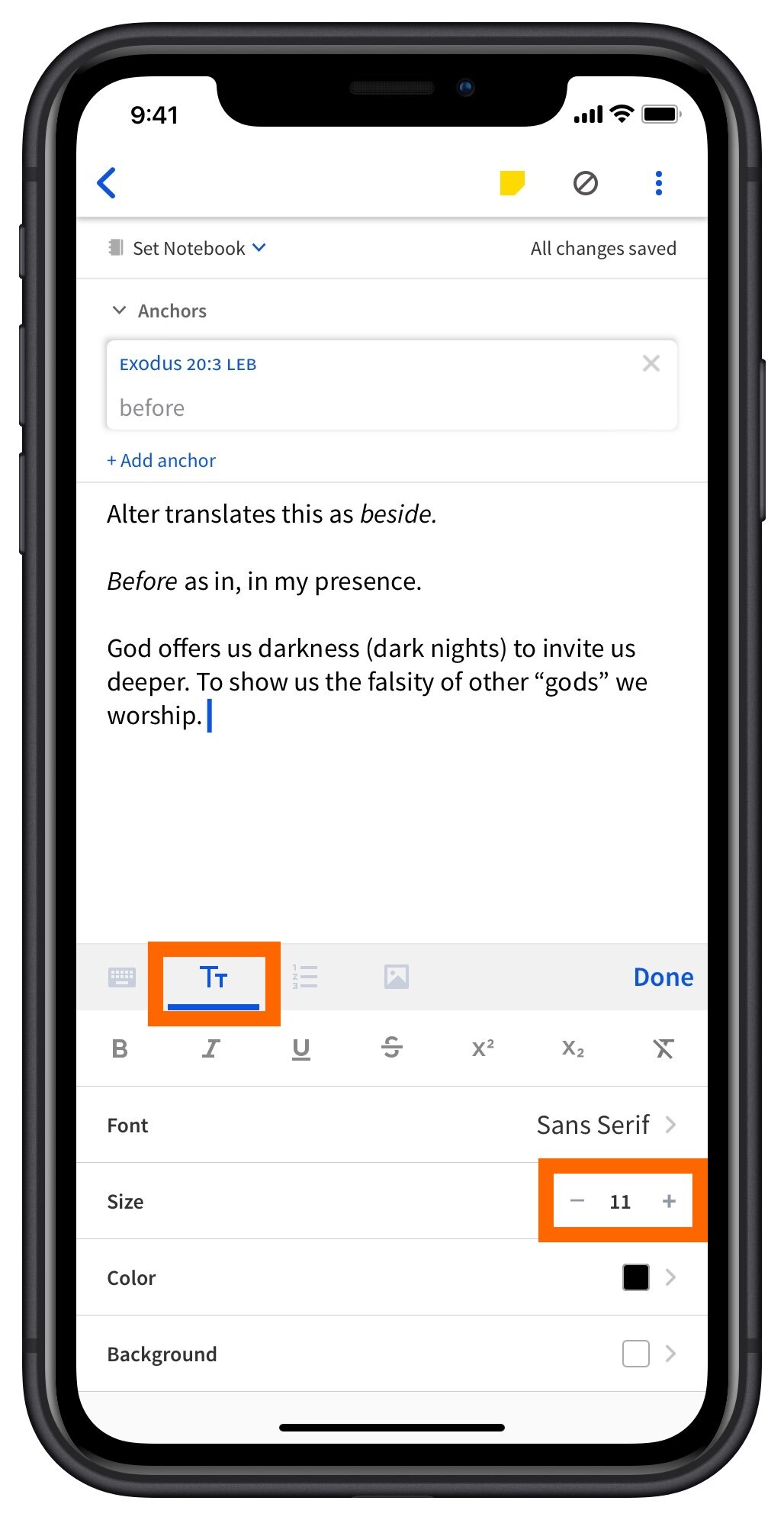 Note: Learn more about using Notes in the Logos Mobile App.