This article helps you identify the top Bibles in your installation and how to select different Bibles in this collection.
Identifying your Top Bibles
The Top Bibles in your installation are five versions that have been prioritized in Logos. When you select Top Bibles in a Bible search, Logos displays results from these prioritized resources.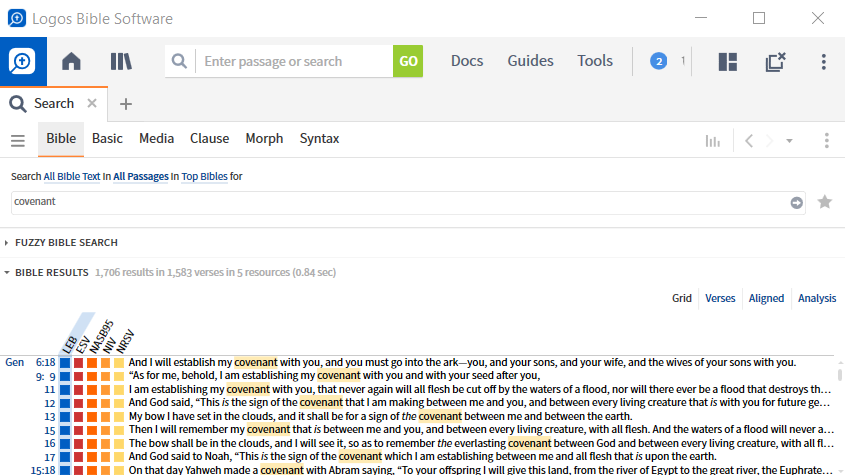 Changing your Top Bibles
To change the Bibles included in this collection:
Click the Library icon .
Click the panel menu icon  and select Prioritize Resources.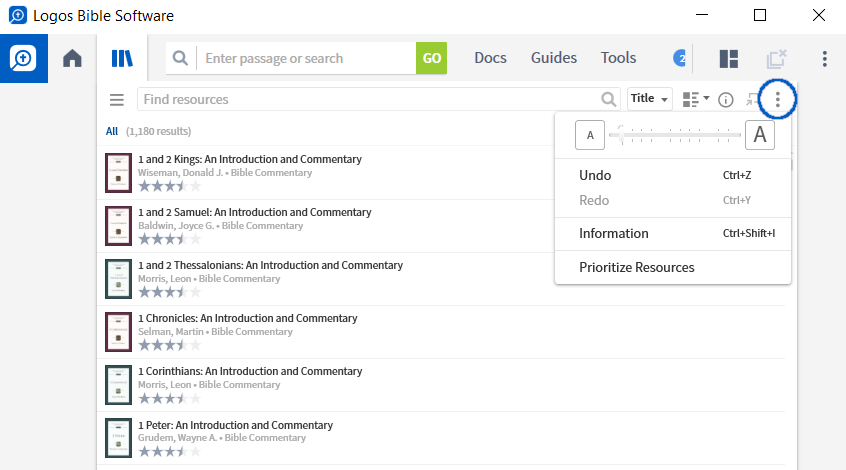 In the Library search bar, enter the name or abbreviation of the Bible you wish to appear in your Top Bibles (e.g. ESV or English Standard Version).
Note: You may also filter your library by clicking the Navigation Drawer icon 
 followed by selecting Bible (in either Subject or Type).
Drag and drop the selected version to the pane marked Prefer these resources.
Drag and drop additional versions into the pane containing the preferred resources.
Once you have five versions in this pane, you can arrange them in your preferred order by dragging them up or down the list.
Now when you search Top Bibles, Logos will display results from these versions.
Note: Not every version is fully indexed and will not display results for certain Search filters.
Alternately, you may:
Select a version to add to your Top Bibles.
Right-click the Bible version (or click the More icon ).
Select Prioritize this resource.
Additional resources