View two resources next to one another in the Logos Bible mobile app by activating the split screen feature.
Add a Split Screen
1. Enter Tab view.
Tap the tab management icon at the bottom of the screen.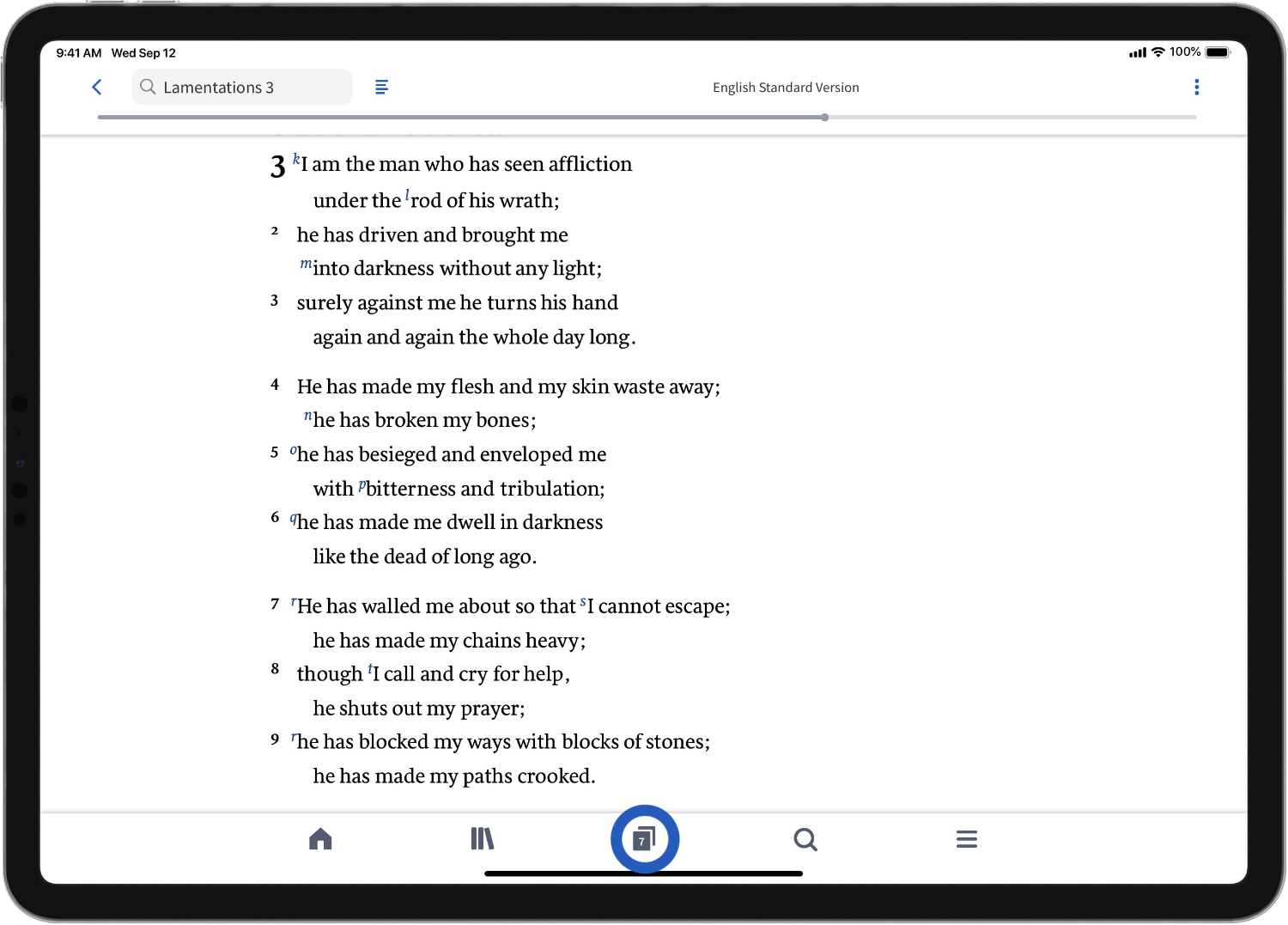 2. Open a split tab.
Tap the split screen icon
at the top right of the tab where you'd like the split screen to display.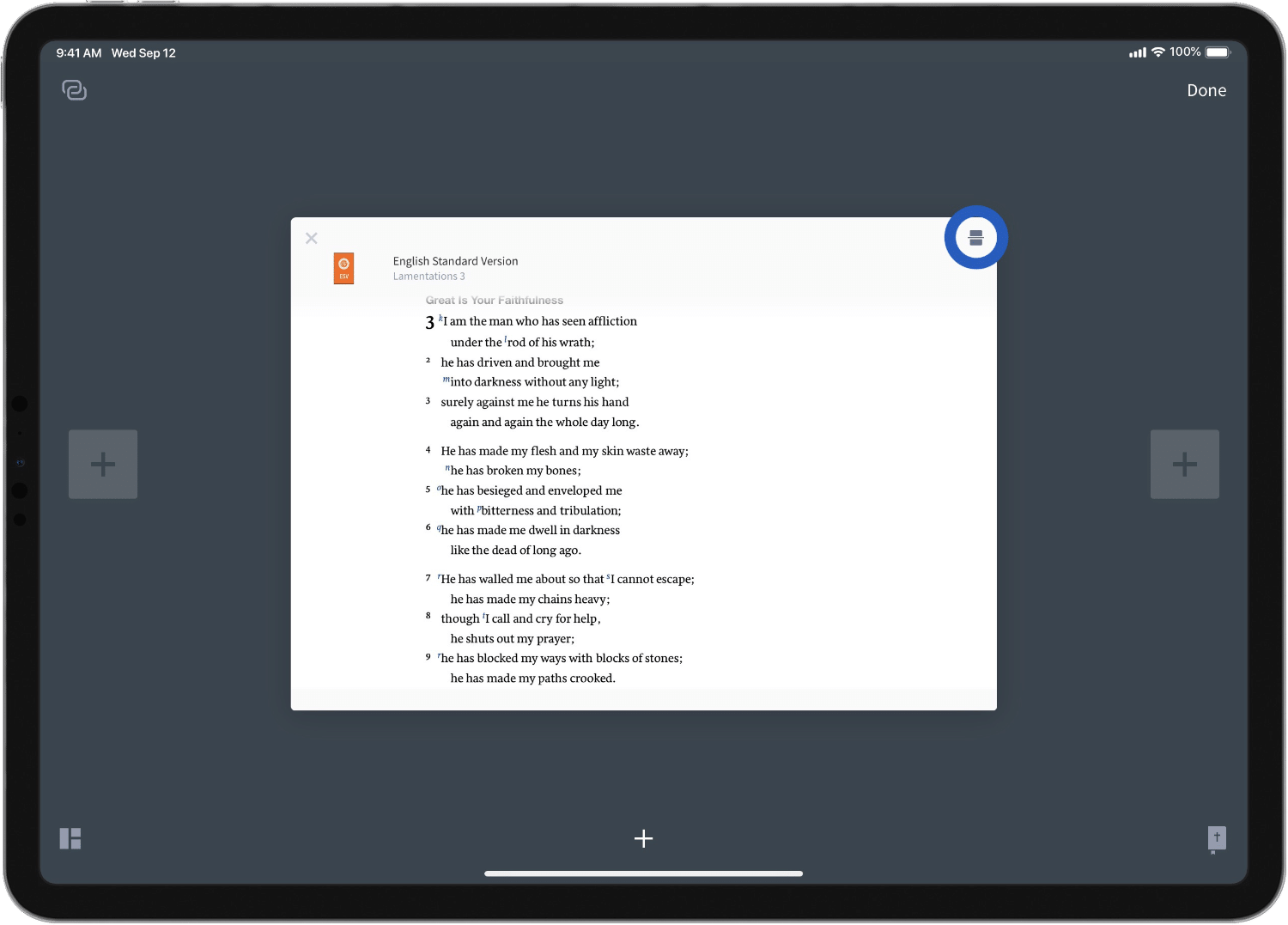 3. Add any resource or tool.
Select the resource to appear in the second pane from your library.
4. Link your panes together (optional).
You can link panes together so they scroll together automatically. Tap the Link icon

in the upper left.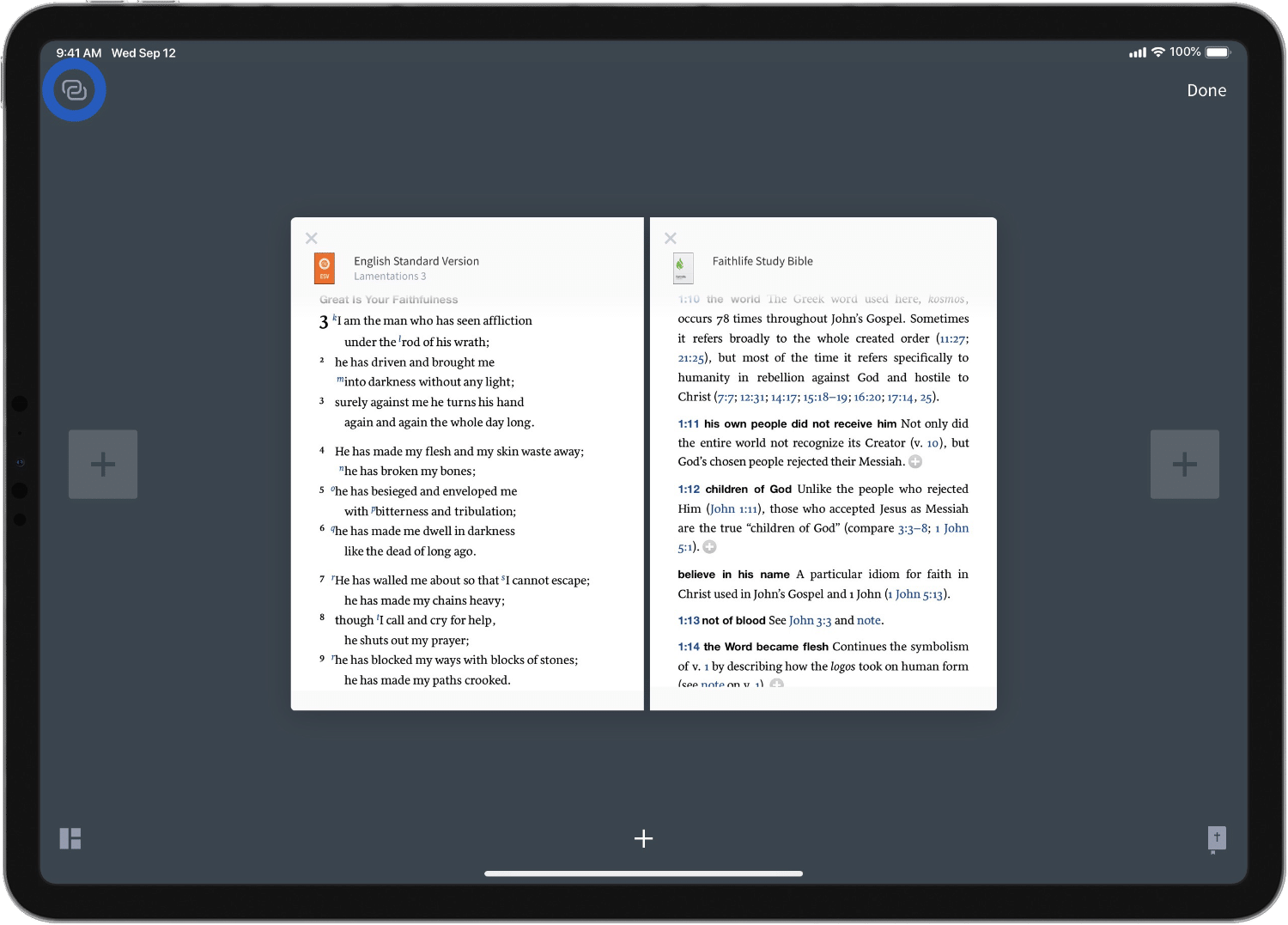 Then tap the circle to the lower right of each resource you want to keep in step. (Optionally, you can tab Select All to automatically select all tabs.)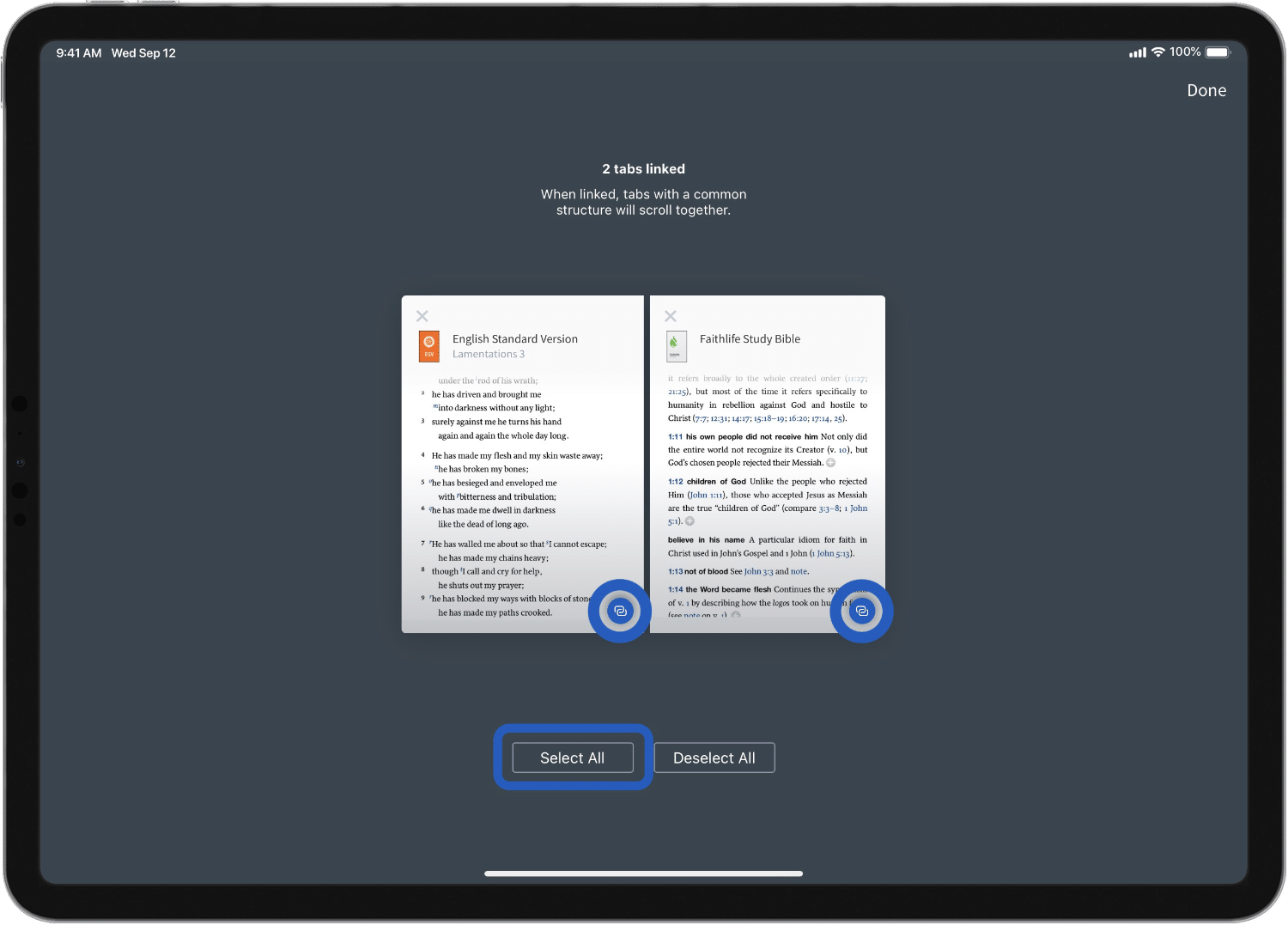 Tap Done.
Remove a Split Screen
You can remove a split screen in two different ways.
Option #1: Press and drag the divider between the two panes to the edge of the screen.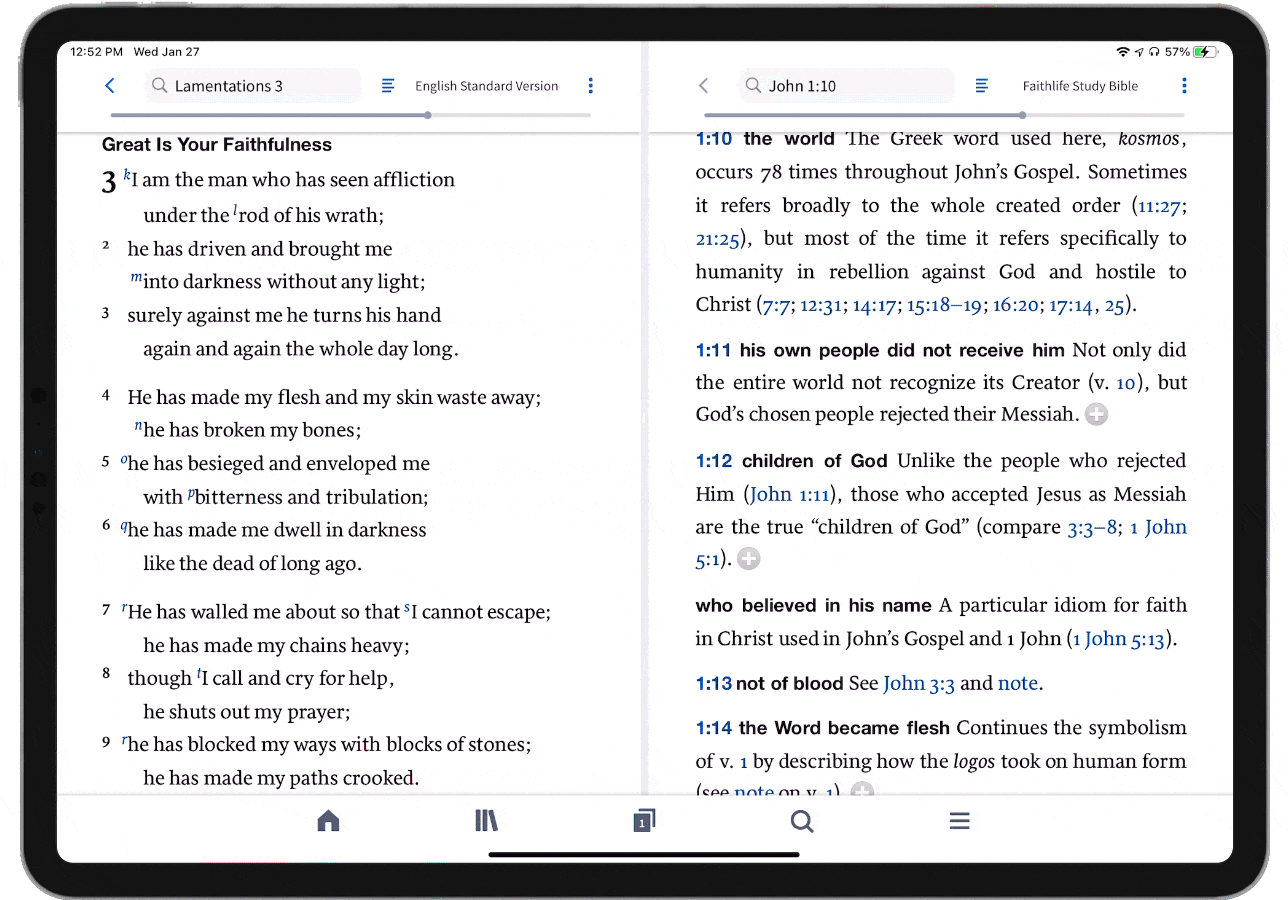 Option #2: Enter tab view and tab the close icon to remove any split screen.