Snap a photo of a Bible reference in a book, bulletin, and more, and the Logos mobile app will open your Bible to that reference.
Access Reference Scanner
To open the reference scanner, tap the navigation drawer icon

, then select Reference Scanner.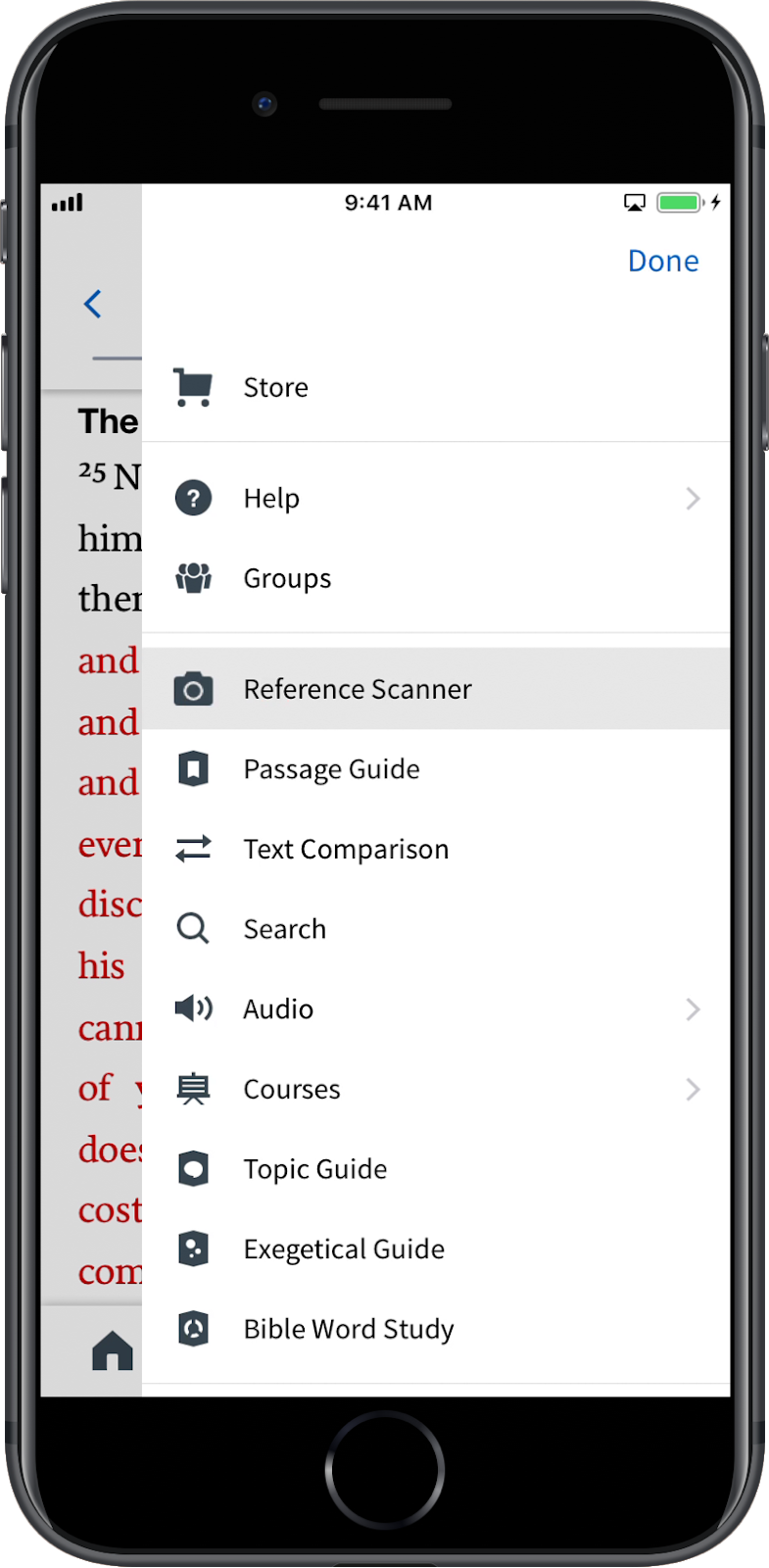 Scan the reference
Position your device to include the biblical reference(s) you want to look up (You can include one or more references). Then tap Scan.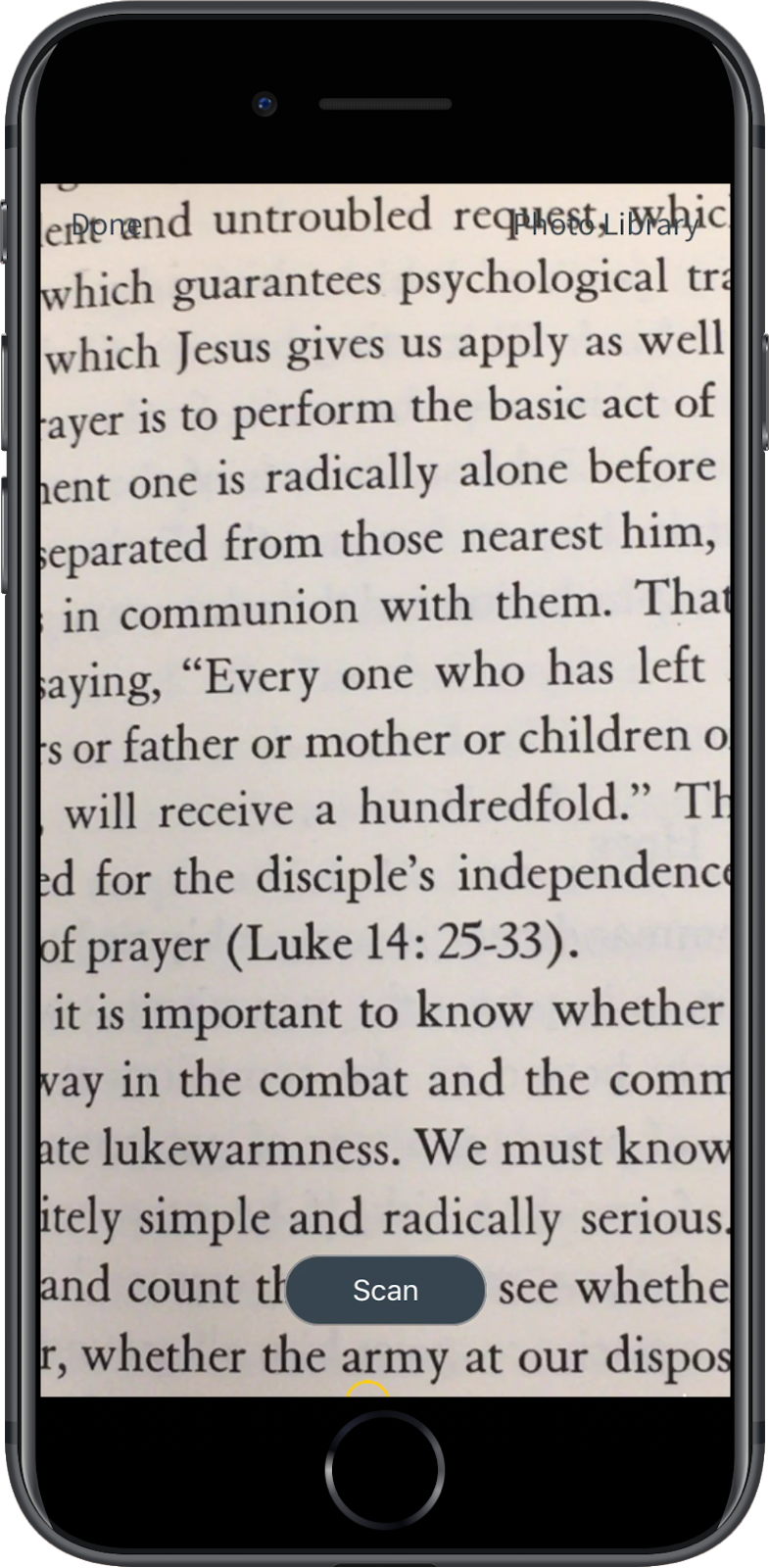 Read
The reference scanner returns a list of biblical references. Tap a reference to expand it.