Snap a photo of a Bible reference in a book, bulletin, and more, and the Logos mobile app will open your Bible to that reference. You can use an existing photo on your device or scan a document live.
1. Open the Reference Scanner.
Tap the navigation drawer icon

and select Reference Scanner.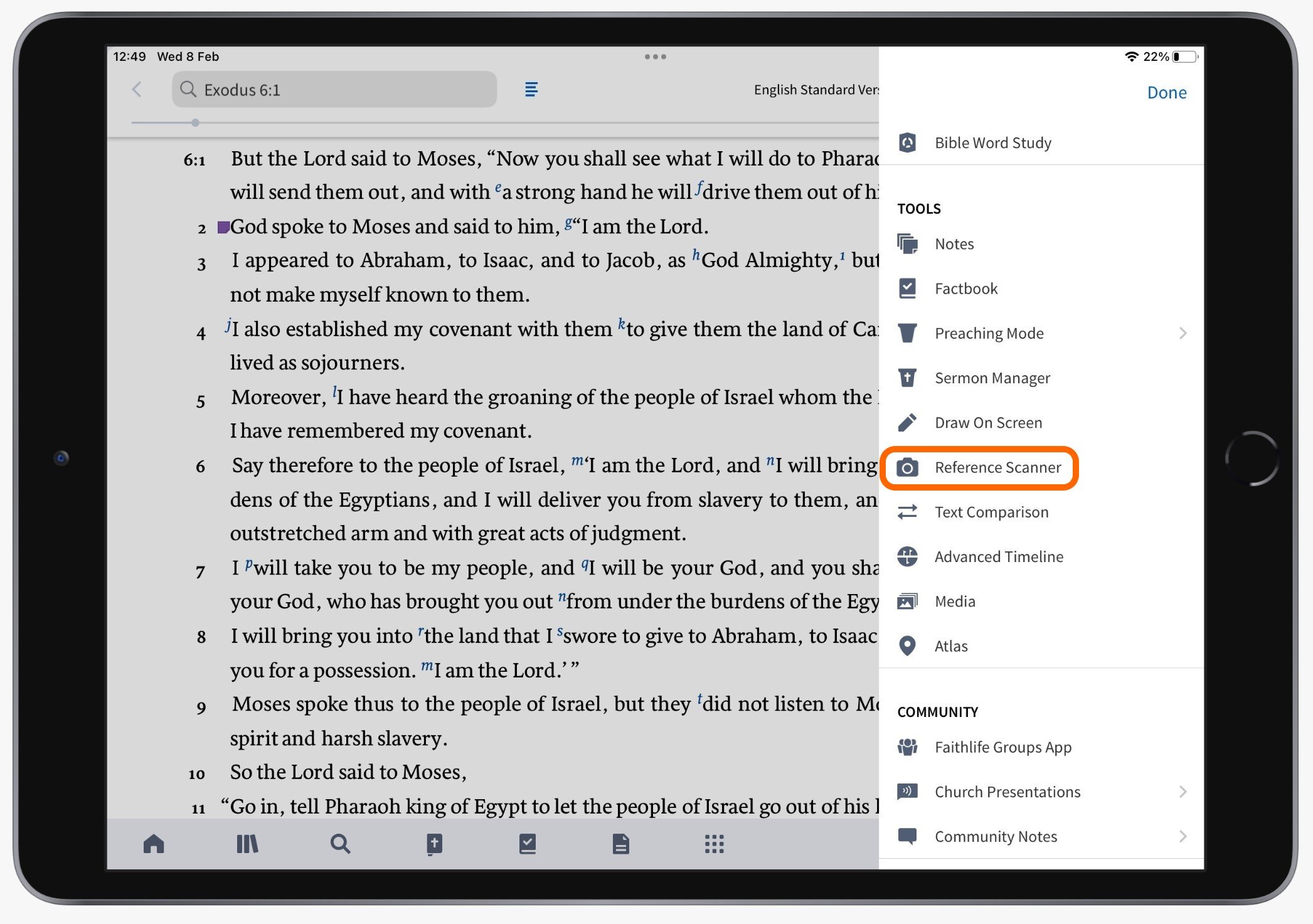 2. Scan the reference.
Position your device to include the biblical reference(s) you want to look up (You can include one or more references). Then tap Scan. Alternatively, tap Photo Library in the top right-hand corner to scan an image from your library.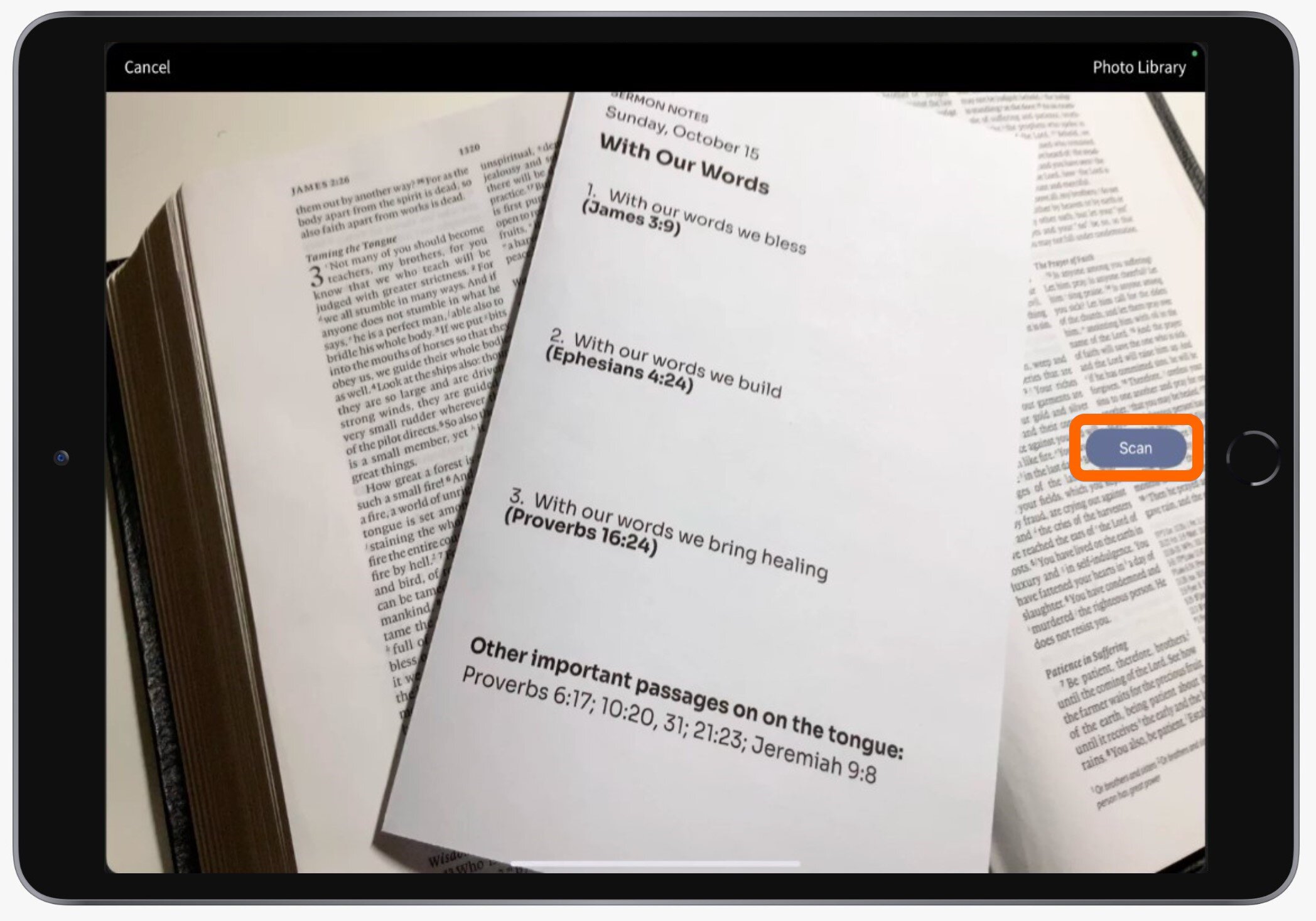 Note: You may need to grant the Logos mobile app permissions to use your system camera first.
3. Read the Bible.
The reference scanner returns a list of biblical references from your preferred Bible. Tap a reference to expand it and view the entire verse.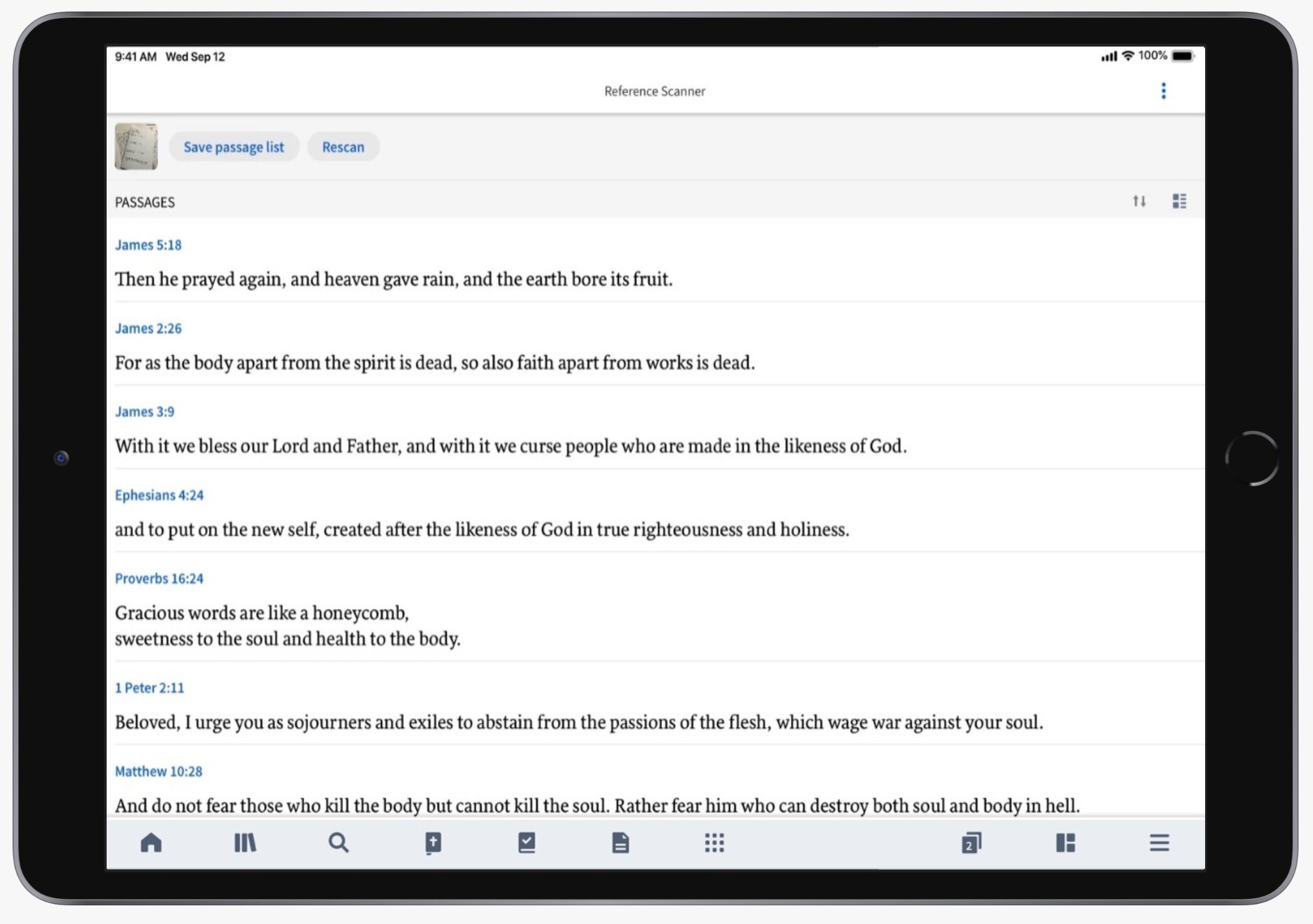 View order: Tap to sort your scanned passages by reference or scanned order.
Verse preview: By default, your passages show a brief preview. Tap to see a compact view showing only verse references.
Save passage list: Tap Save passage list to save your passages in a list. Learn more about passage lists in Logos.
Rescan: Tap Rescan to take another photo or choose another photo from your Photo Library.
Note: Learn how to set your preferred Bible.
Additional Resources