With the Logos mobile app, you can create predefined reading plans and access any existing plans to encourage you to engage with the Bible each day.
Note: Learn more about creating advanced reading plans on the Logos desktop application. You can always access desktop-created plans in the Logos mobile app.
Skip ahead to:
Create a Reading Plan
You can create new reading plans from the main navigation menu.
Tap the navigation menu and select Reading Plans.

Any plans you've already created show below.
Tap the blue plus icon.
Configure your plan.
By default, Logos suggests a pre-generated plan, scheduling you to make it through your preferred Bible in one year. A full list of available plans show below if another one better fits your needs.
You can customize any plan. Tap the blue linked words to change the plan details. For most plans you can adjust the following:
Translation: change the Bible version for the plan
Reading plan: switch to a different plan
Start date: choose when to begin your plan
Reading group: share the plan with a Faithlife group you've joined (tap "by Myself" and select one of your groups)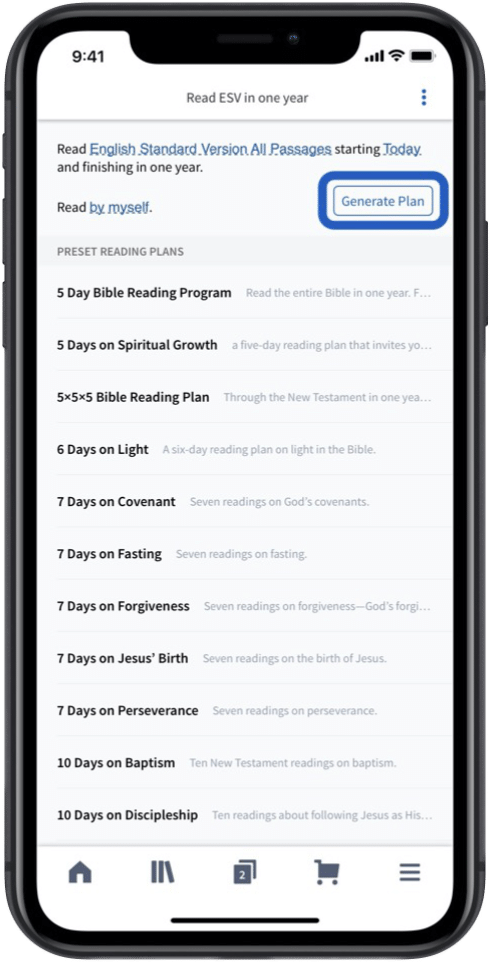 Tap Generate Plan.
A full schedule for each day shows. Tap the day's reference to begin your reading. To edit an existing plan, tap the more options icon and tap Edit document.
Access an Existing Plan
You can access your reading plans from the navigation menu or the mobile home page.
Navigation Menu
Access all of your existing reading plans by tapping the navigation drawer icon

and selecting Reading Plans. Tap a reading plan to open it.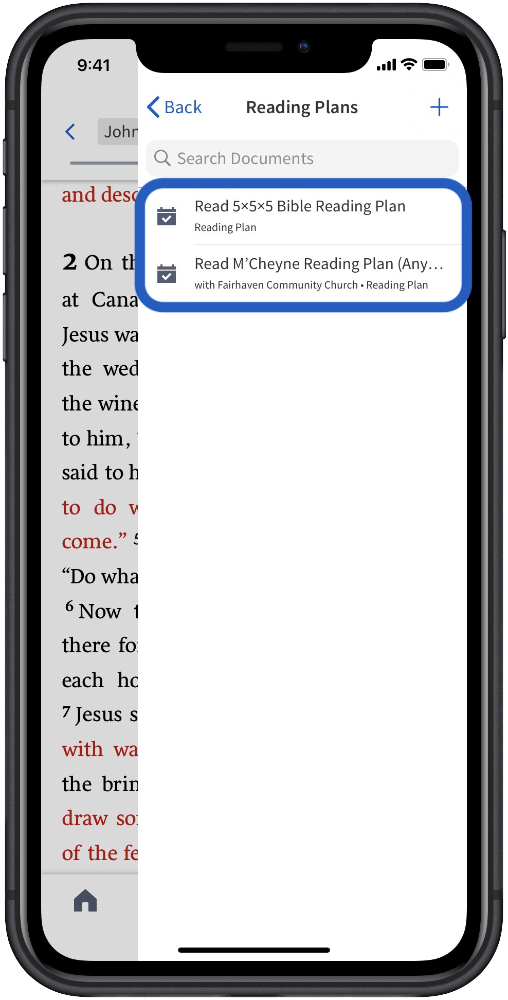 Home Page
The quickest way to surface your reading plan is from the mobile home. When you created the plan, Logos added it to your homepage automatically in the Dashboard section. Tap the home page icon

to view your home page.
To remove a reading plan from your Home Page, tap the context menu icon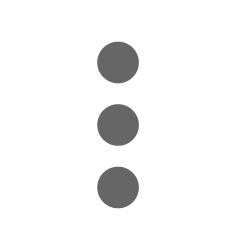 and select Remove card.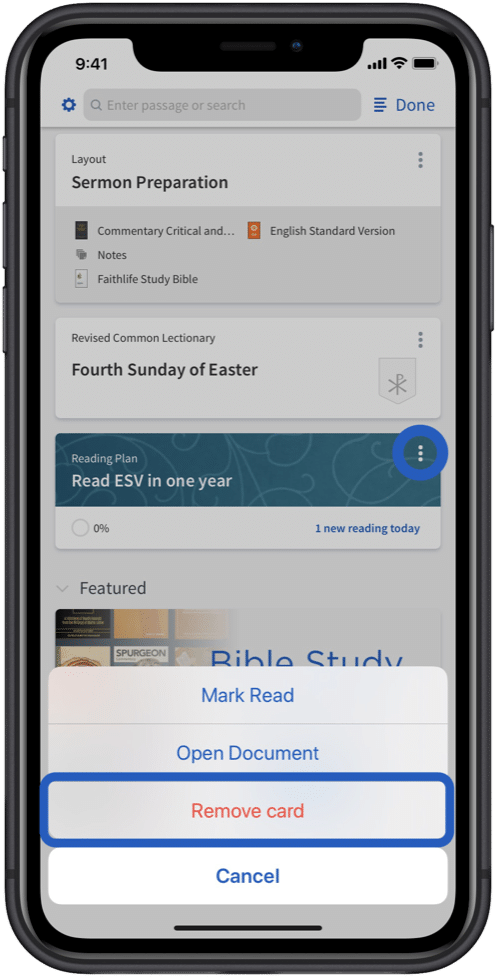 Note: Learn more about using the mobile home page.
However you open your plan, your Bible turns to today's reading. A Start Reading cue shows where your reading begins. If the reading for the day includes multiple passages, you can tap to jump to the next reference when you finish reading the first passage.
When you're finished reading, tap Mark read. The plan will update with your completed reading.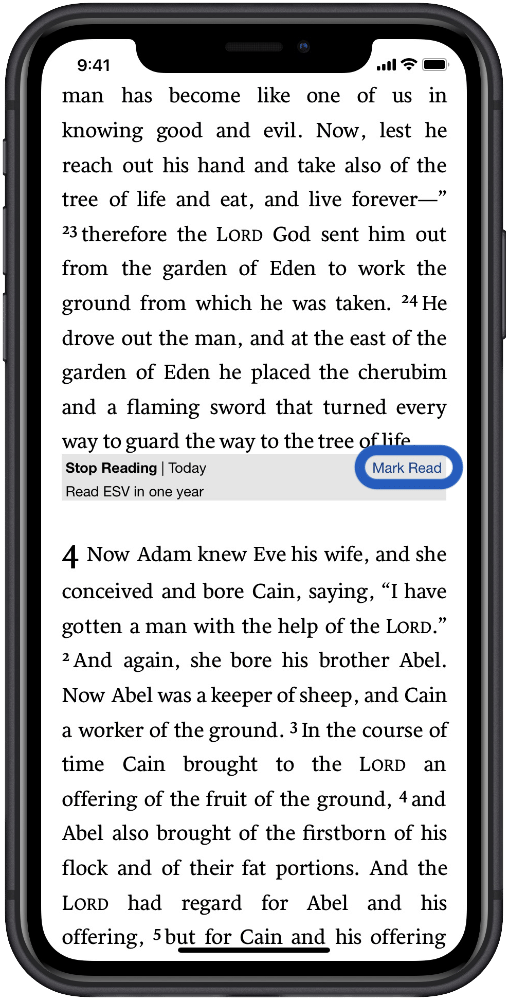 Note: If you're behind in your reading, you can one-tap catch up. Tap Catch me up when viewing your plan from the home page. When accessing your plan from the main navigation menu, tap Behind to choose between automatically catching up or re-adjusting the plan based on today.
Delete a Plan
To delete a reading plan, tap the navigation menu icon

and select Reading Plans. Swipe from right-to-left to delete a plan.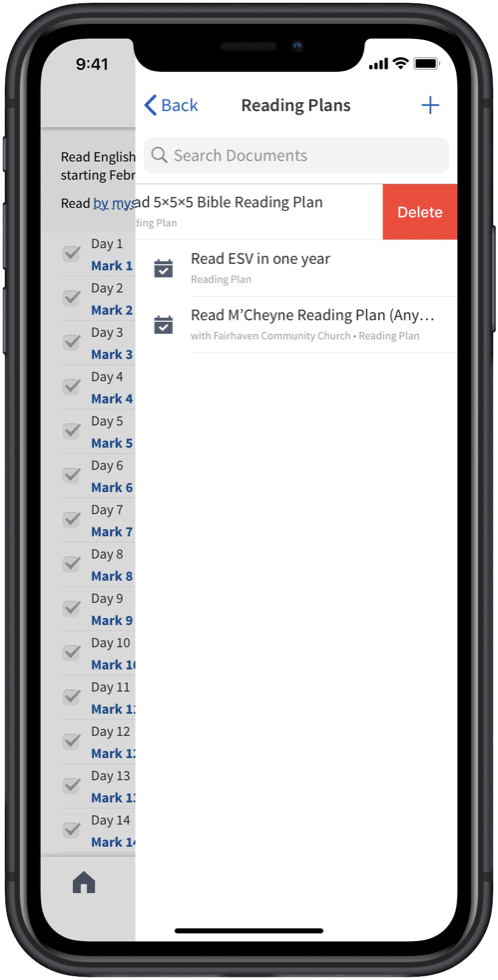 Turn on Reading Plan Notifications
You can ask Logos to remind you to read each day.
Tap the navigation menu and tap Settings.
Tap Reading Reminder.
Toggle Remind me on and set the notification timing.
If prompted, enable notifications. Each day, the Logos mobile app will prompt you to jump back into your plan.