All of the resources in your Logos library are stored in the cloud and available via the Logos mobile app. You can download individual resources if you'd like to make them available on your mobile device without wifi or a data connection.
1. Tap the screen to display the app controls.
2. Tap the panel menu icon.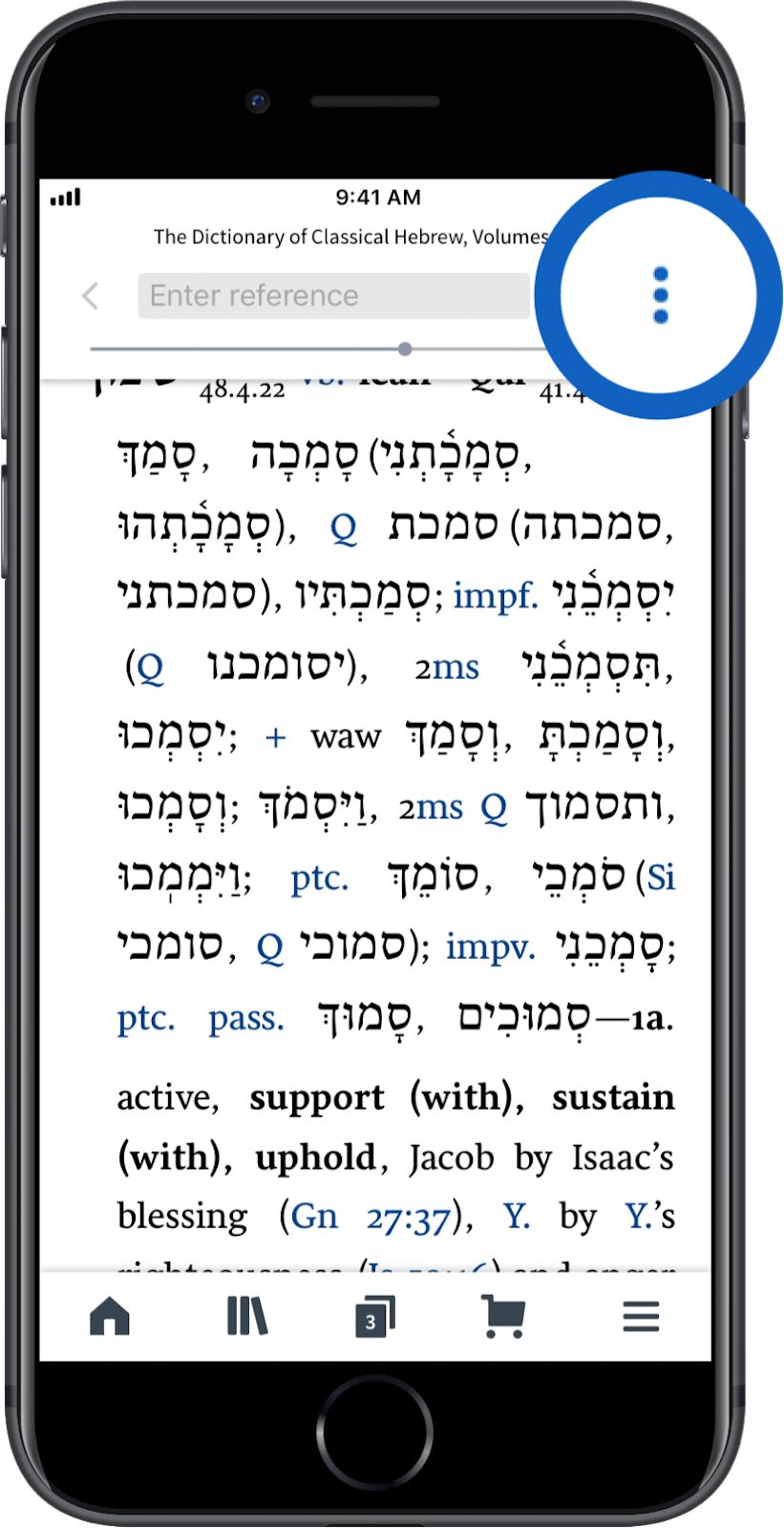 3. Select Book Info.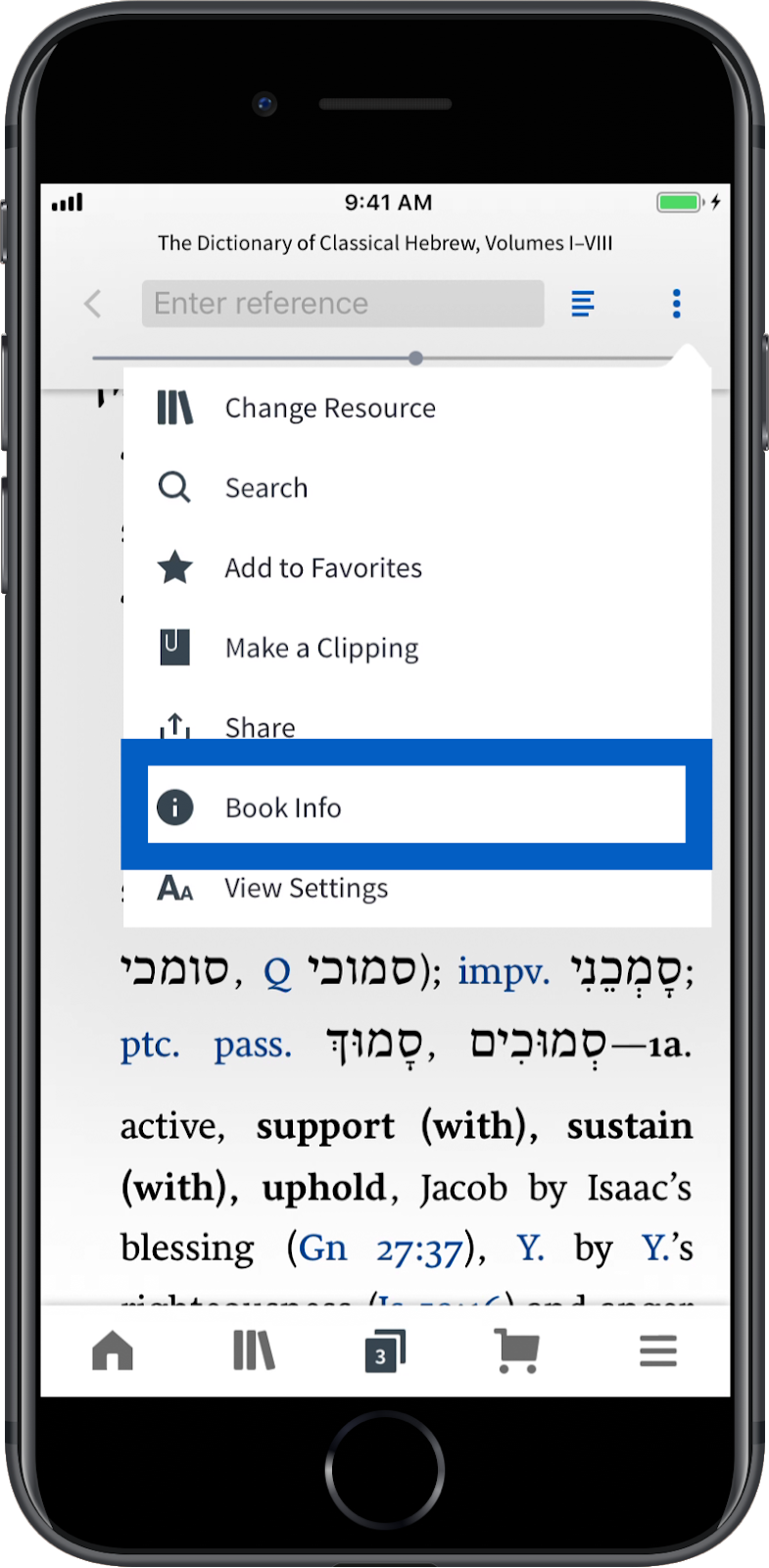 4. Tap the Download button. The Logos mobile app will download and install that resource.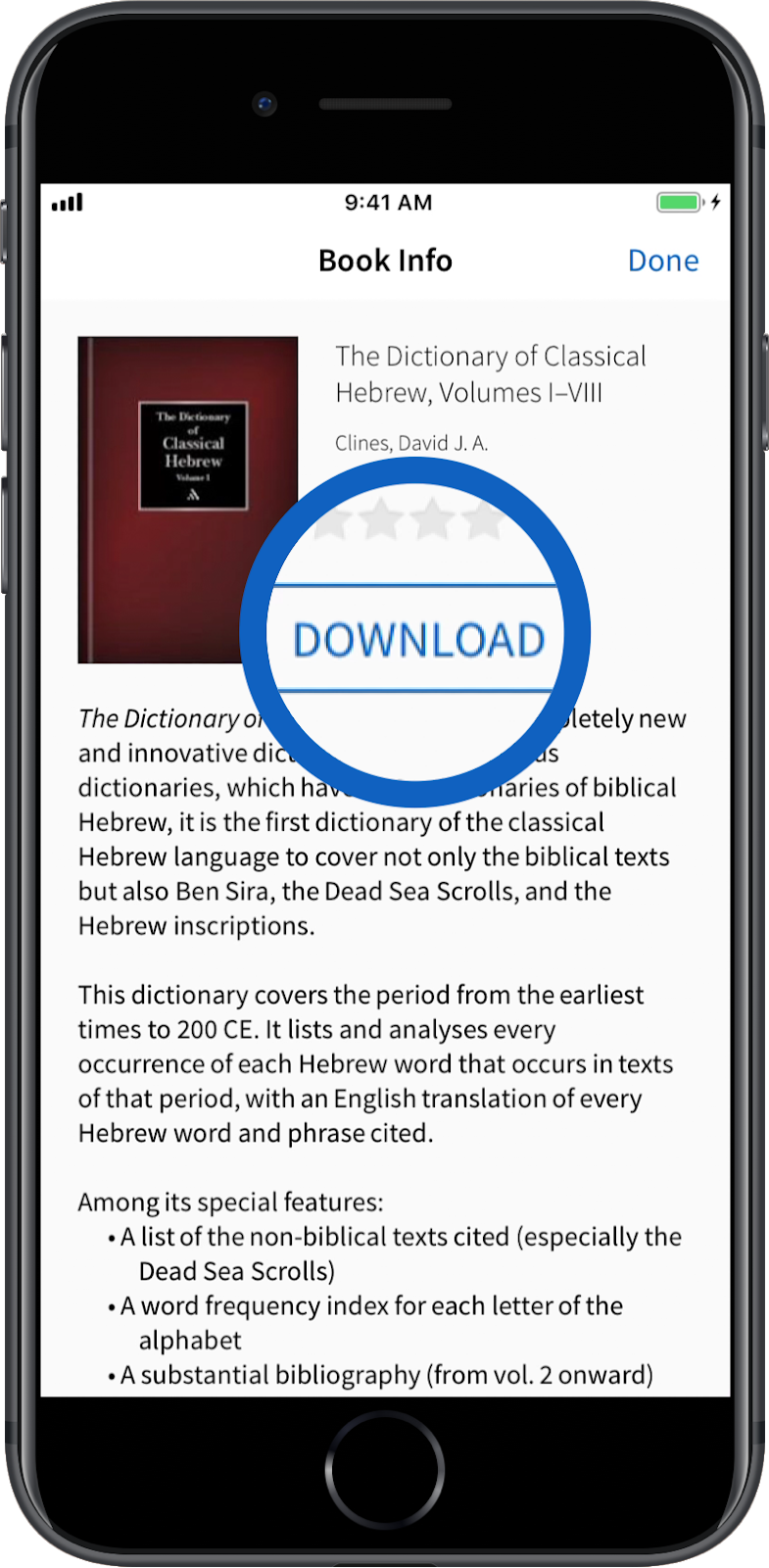 5. Tap Done to return to your resource. 
6. To uninstall a resource, follow the steps above and tap Uninstall in the Book Info pane.