Guides are like research assistants: You tell them which passage, topic, or word you'd like to study. Then the guide goes through your resources and datasets to return a collated report about that reference or topic. It's as though your research assistant had gone through your print library, opened each book to the relevant passage, prepared an executive summary, and left it for you to read.
Note: Whenever you launch a guide, it will always look like the last version of it you opened. So, if you rearrange, add, or delete sections in a Theology guide, the next time you open a Theology guide, it will have the same sections and arrangement.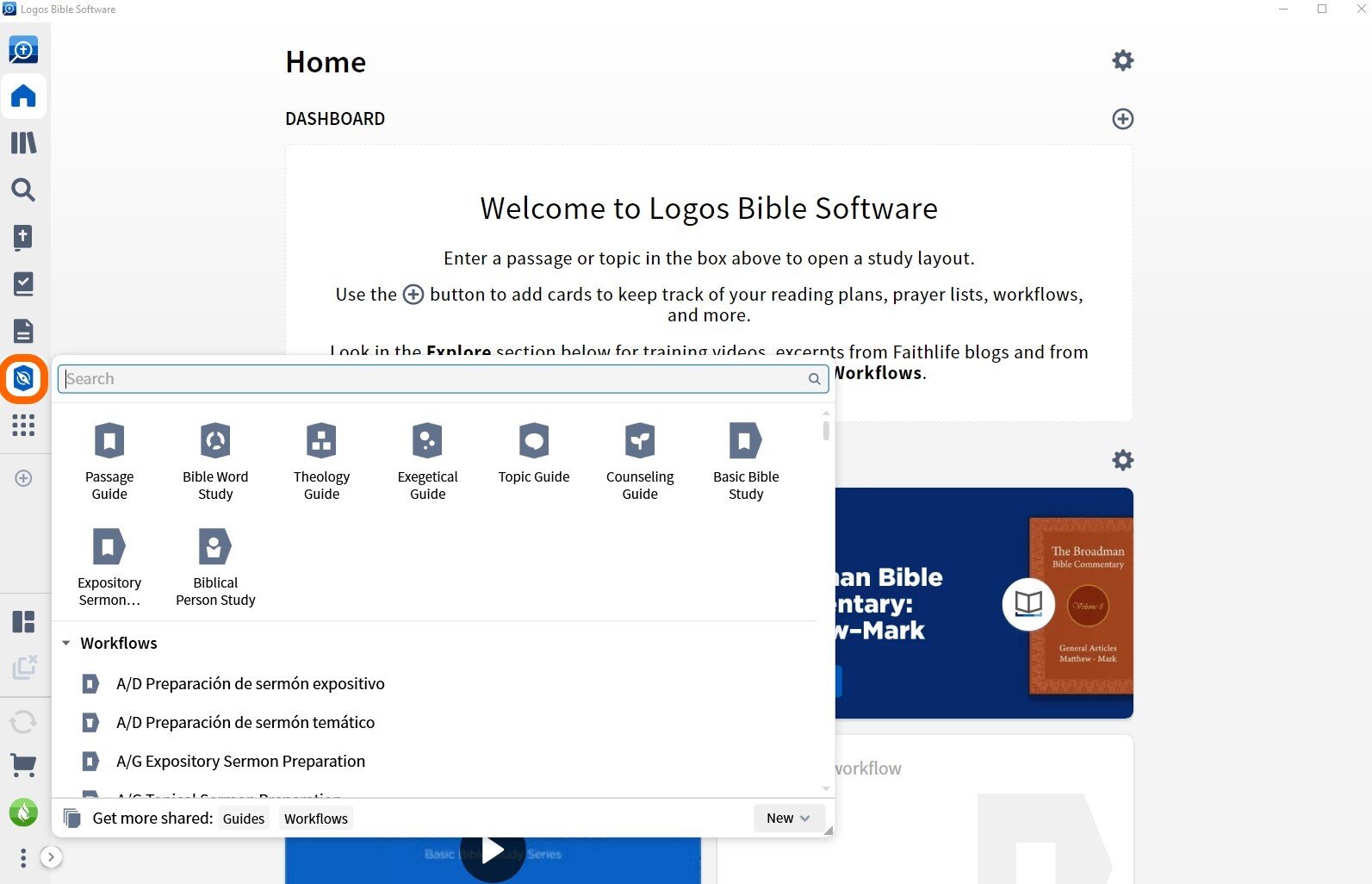 Each guide takes one or more kinds of key terms as input. For example, the Passage Guide needs to know what passage you want it to research, so you provide a Bible verse or verse range (for example, jn 1.1-3) as the key passage for the Passage Guide to look up.
Core Guides
There are several types of built-in guide templates:

Sections
Guides consist of a stack of sections, each of which searches a specific part of your library and collates its results in a particular way. Each section has a heading, for example, Commentaries in the Passage Guide. Also, each section can be opened individually as its own, single-stack guide.
Show/Hide sections. Guide sections can be expanded or collapsed by clicking the triangle at the left edge of the section heading.
Add/Remove sections. Remove sections from a guide by clicking the X that appears on the right side of the section heading when you hover over the section. Add sections by clicking Add on the right side of the guide toolbar.
Rearrange sections. Reorder sections by dragging and dropping.
Section settings. Some sections have additional settings you can edit to change its output or display. Click the Settings drop-down that appears on the right side of the heading when you hover over the section.
Multiple vs. Single. Some sections can be added to a guide multiple times. For example, you can add multiple Collection sections to a Passage Guide, each one set to search for the key passage in a different collection.
Create a New Guide
You can create a new guide, complete with any of the available sections, by clicking New at the bottom of the Guides menu.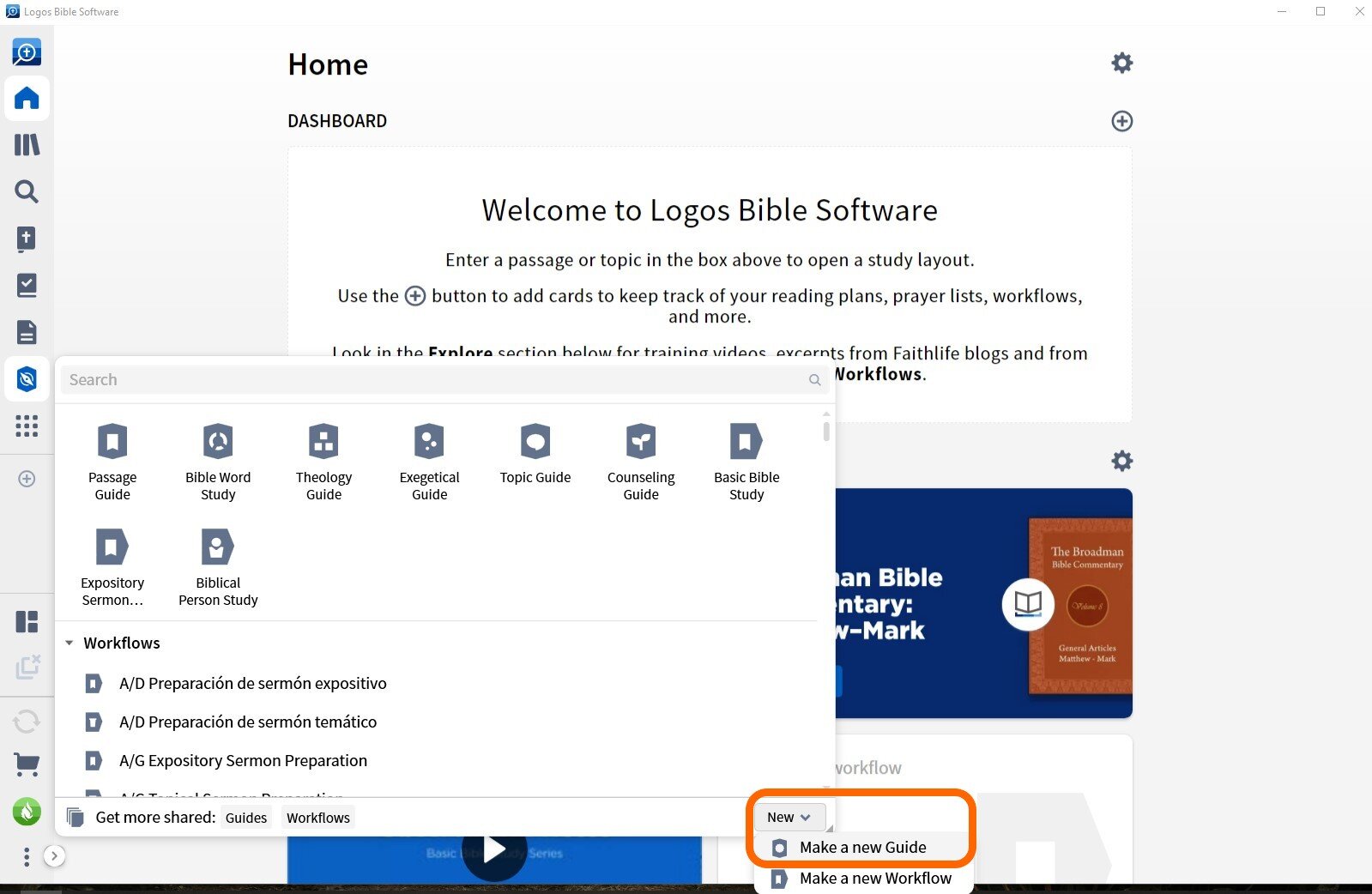 Additional Resources