The Groups tool displays the activity, notifications, community notes, messages, or calendar from each of your Faithlife.com Groups. It allows you to interact with your Faithlife Groups from within Logos Bible Software.
Note: Groups are ideal for any type of social connection, like reading a book together. Learn more about groups on Faithlife.
1. Open the Groups Tool.
Click Tools > Social > Groups, and select it when it appears. Alternatively, search for Groups in the search bar of the Tools menu. The tool will open in a new tab or panel.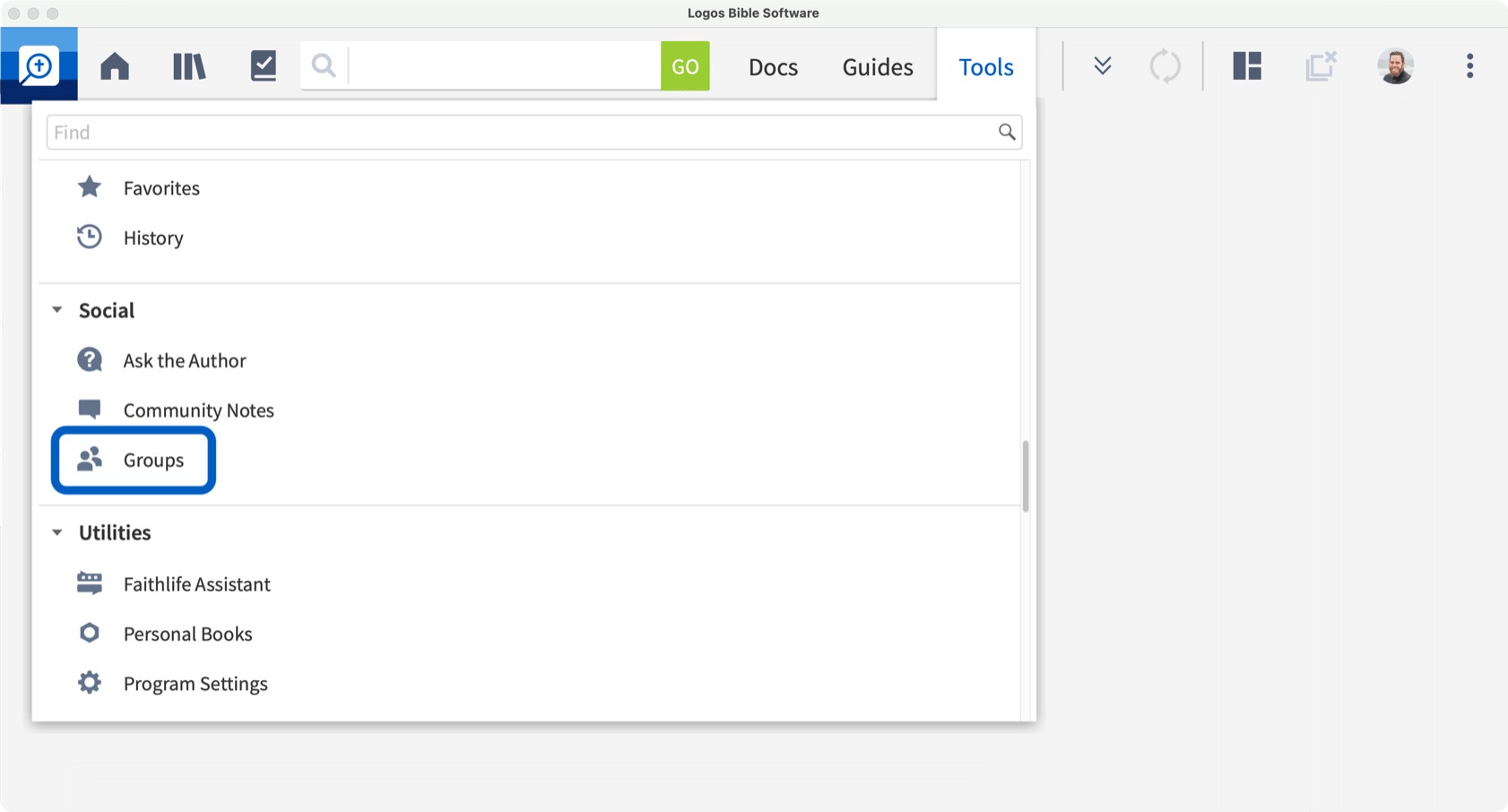 2. Choose a group to view.
By default your full My Faithlife newsfeed displays, showing posts from all groups you've joined on Faithlife.com. To limit your view to a single group, click the Groups dropdown menu and choose a group you want to view.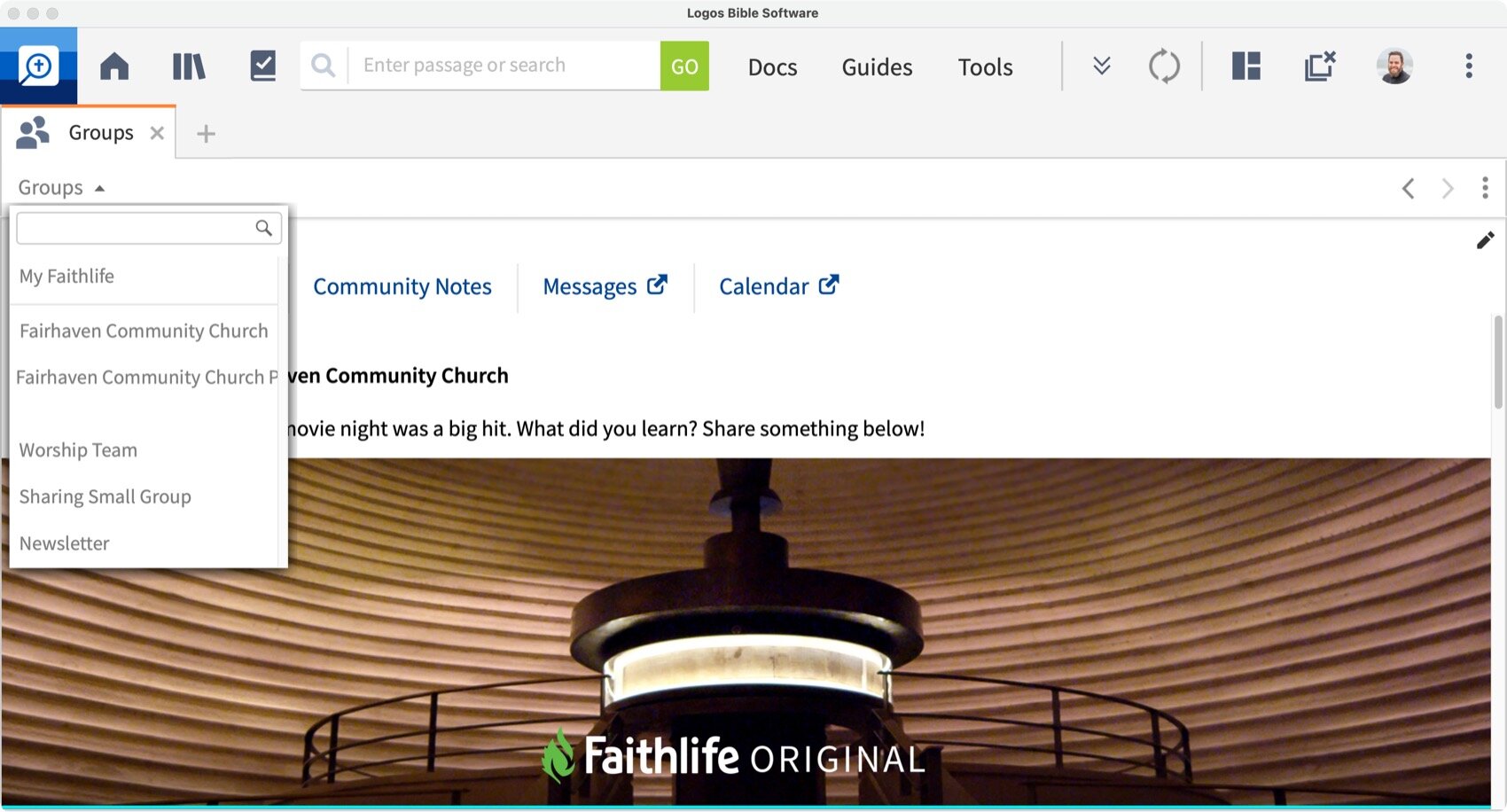 Note: Click Messages or Calendar at the top of your My Faithlife feed to open your web browser to your Faithlife messages or calendar.
3. View News, Community Notes, or Documents.
You can view and interact with your News feed, Community Notes, or Documents.
News feed
By default, the Groups feed shows only News posts in your group(s). Click to interact with previous posts (e.g., "Reply" or "Like," etc.).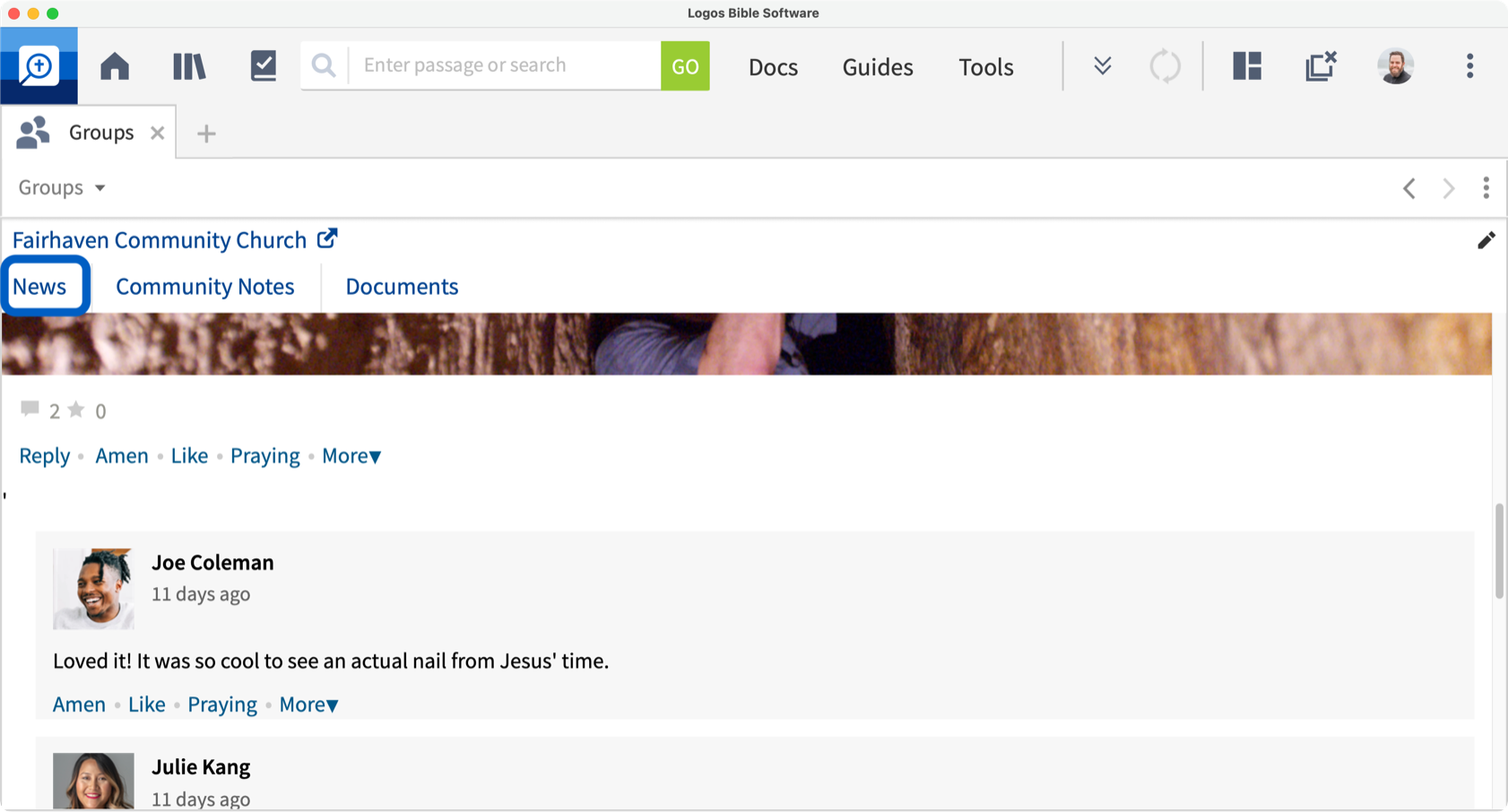 To post to your selected feed (e.g., a group or your My Faithlife feed):
Click the Pencil icon in the upper right corner of the Groups tool panel. A text box will appear.
Type your post in the text box, then click Post.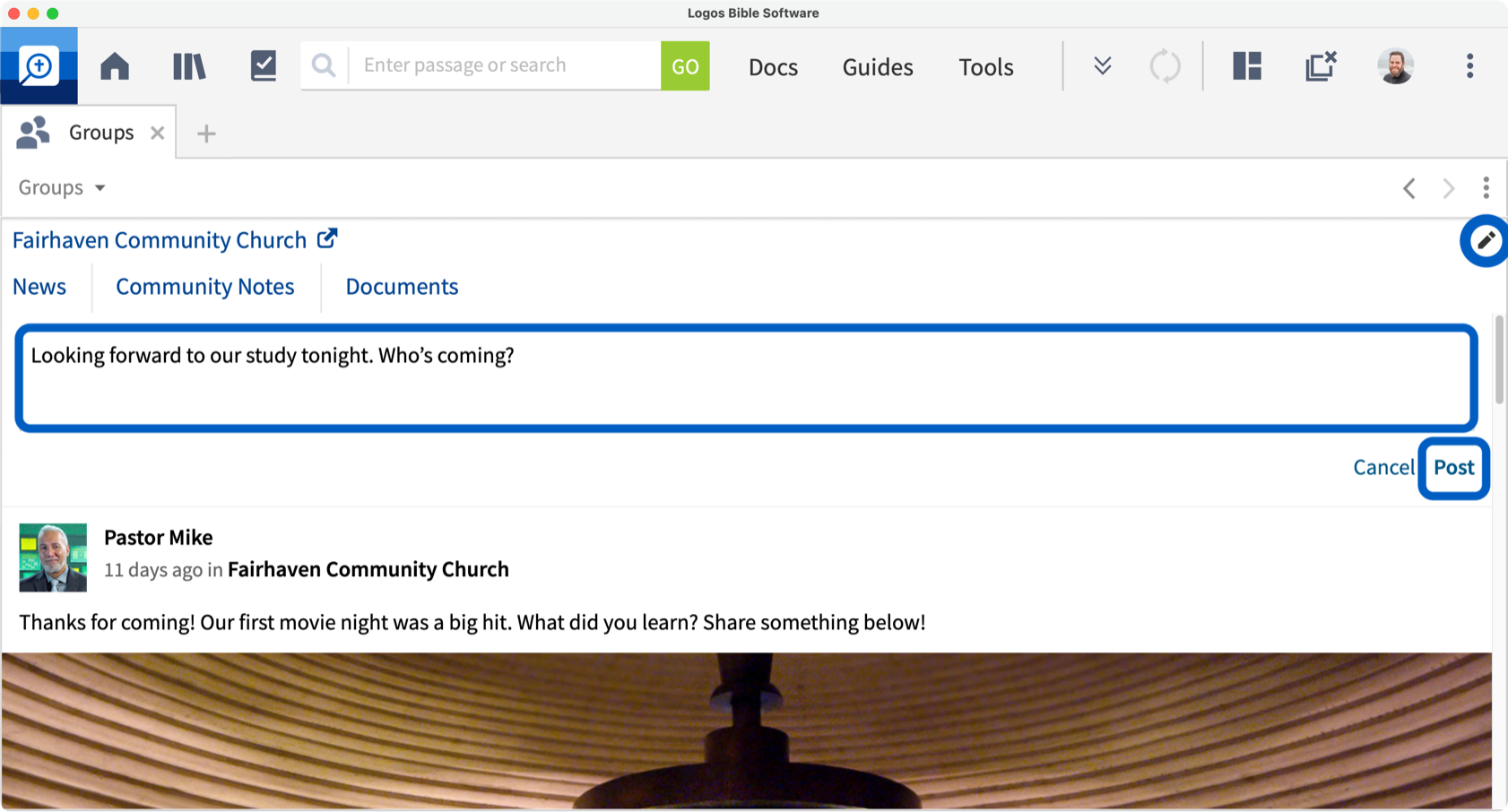 Community Notes
Community Notes show comments group members have made within resources. Click Community Notes and choose to sort by Recent or Book.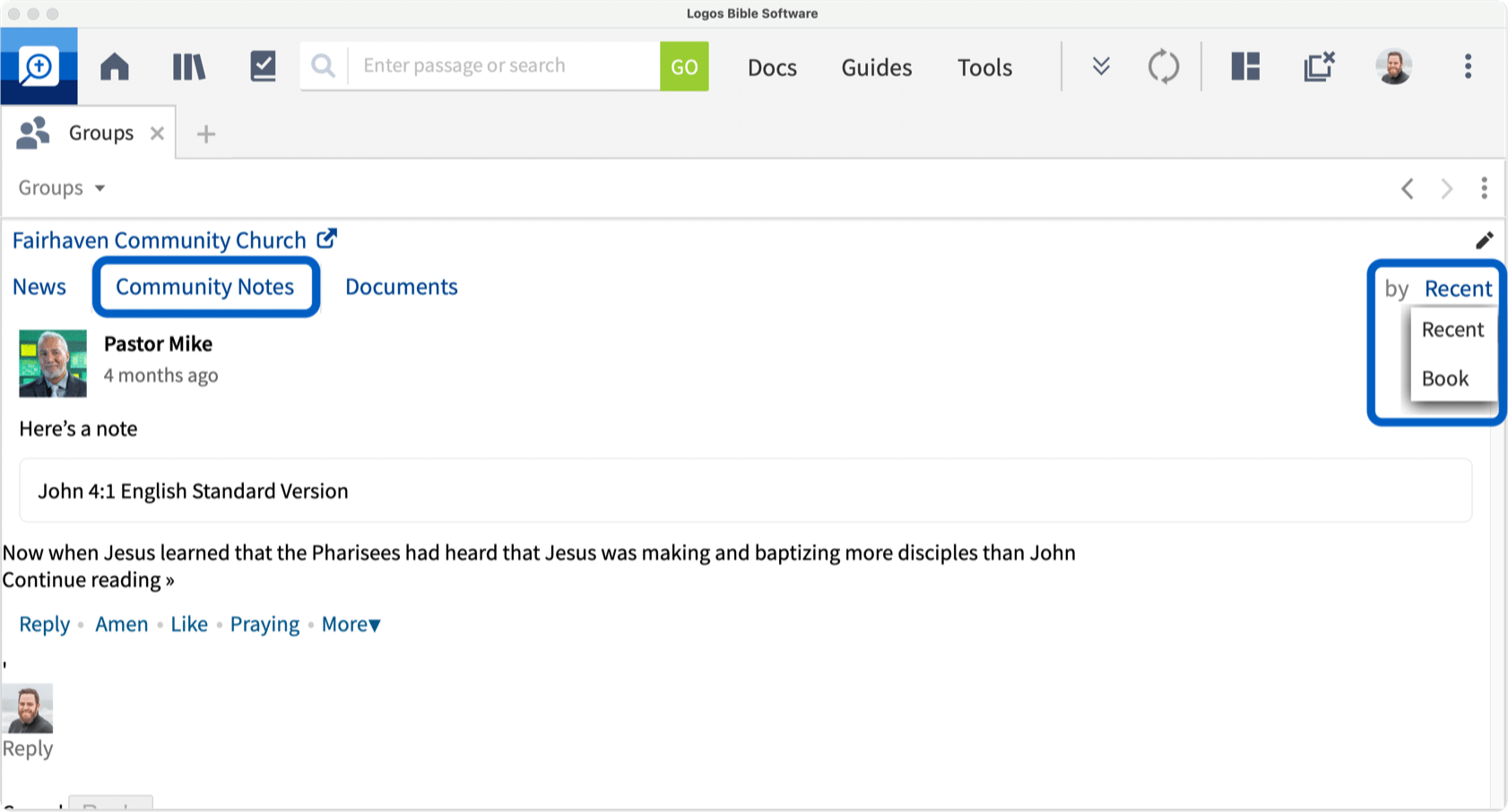 As with the newsfeed, you can click to interact with any post (e.g., "Reply" or "Like," etc.).
Documents
Documents display any documents that have been shared with the group.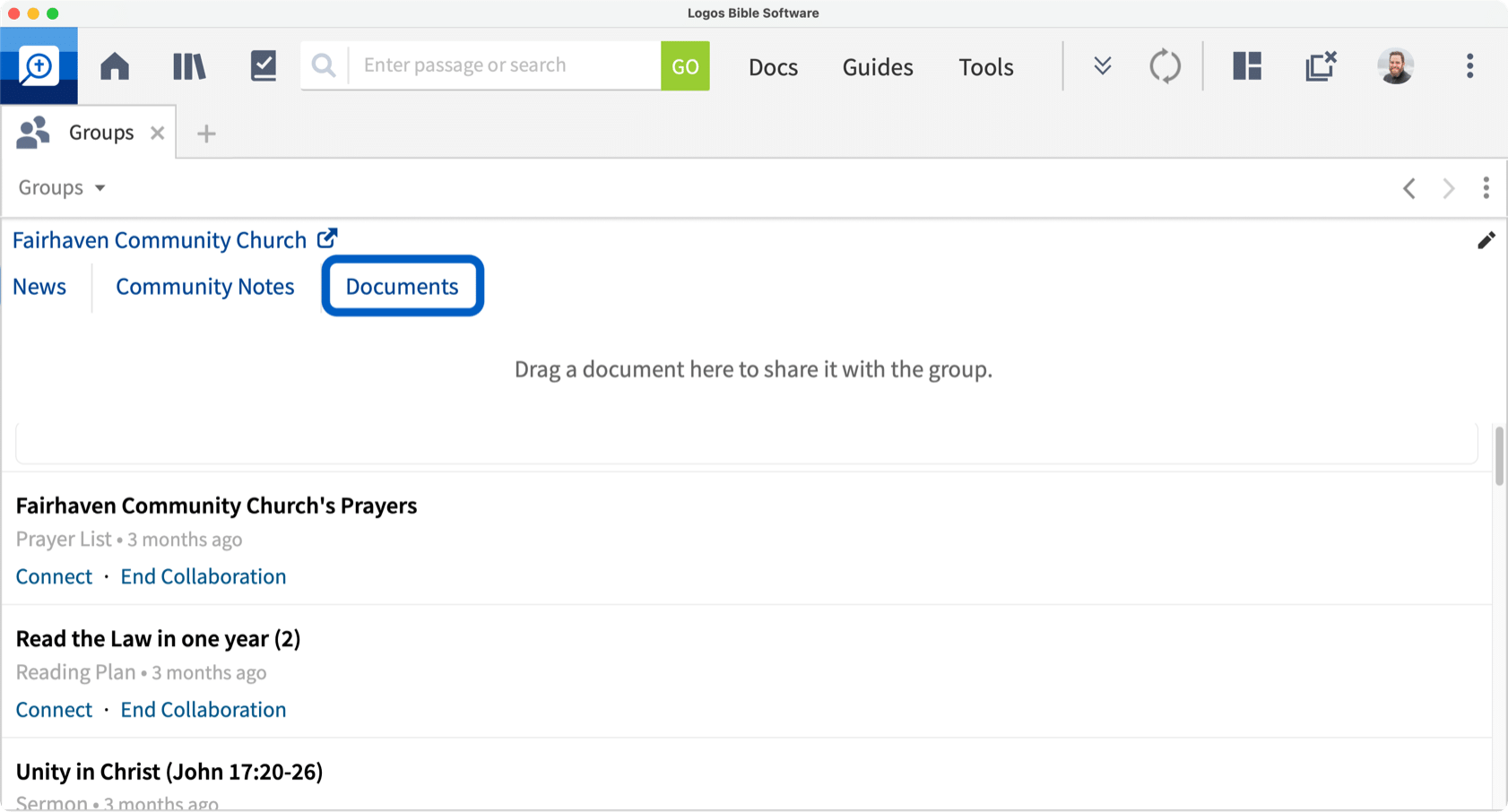 Drag any document to the top portion to share it with your group. To connect to a group document, click Connect. Admins and Moderators of your church group can also choose to End Collaboration with the group. This will remove the option for group members to connect to a given document.
Note: for more help with Groups in Logos, view the Logos Help File.