Media search allows you to quickly find useful media (slides, photos, diagrams, videos, collections and art, audio tracks, interactive media, web images, etc.) from your Logos library as well as from the Logos Media Service and the internet.
Skip ahead to:
Running a Media Search
To begin a Media search.
Click the Search icon in the toolbar (in Logos 9 this was to the left of the command box).
Ensure that the Media search type is selected. (Other search types available depend on your base package.)
Logos provides several tools to help you formulate an effective query:
Search Templates allow you to build a more complex search without having to use search syntax. Instead, select the kind of search you want to make, then enter your search terms in the dialog box that appears. Search Templates appear in the left navigation menu, which can be toggled on/off using the navigation menu icon .

Search Suggestions: As you type, Logos will populate a list of suggestions to help you refine your search. For best results, select one of these. Otherwise,  finish typing your search query and press Enter.
Logos will display a categorized list of search results.
Search Results 
Personal Books
This section displays any results for your personal books (resources you've compiled using the Personal Book Builder).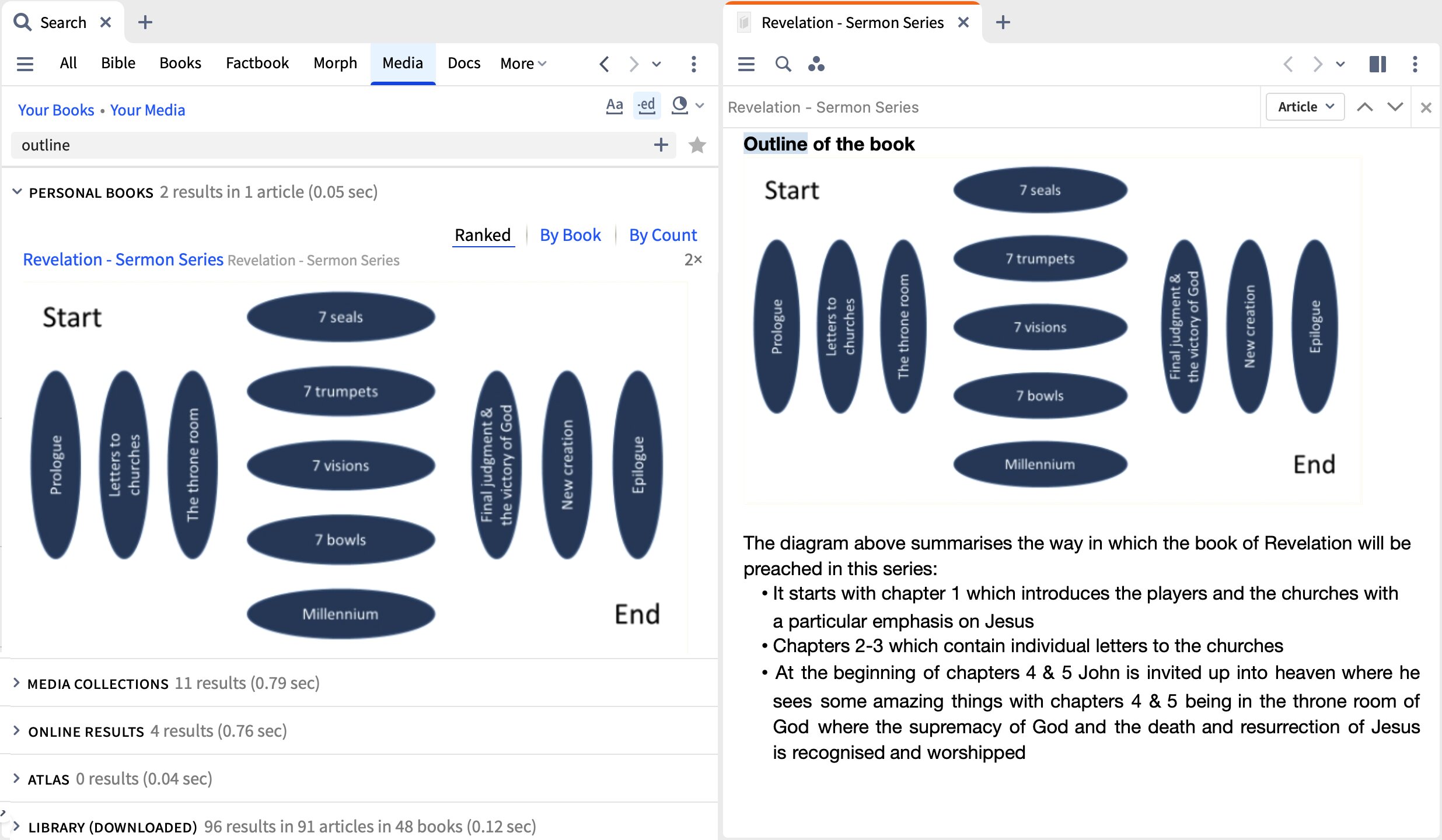 Media Collections
This section displays search results from the Logos Media Archive. Click a result under Media Collections to open the item in the Logos Media Tool (requires internet connection).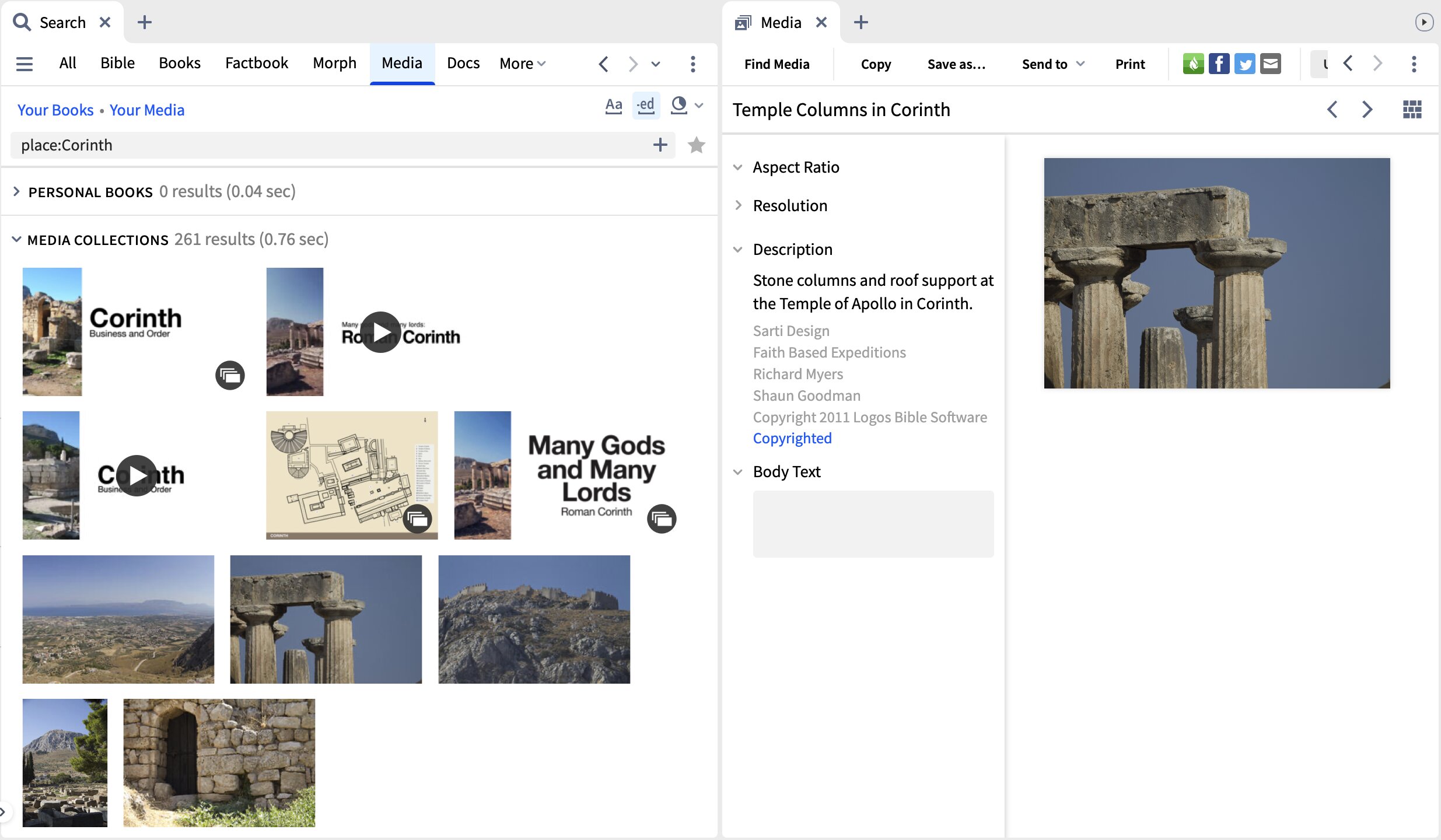 Online Results
This displays relevant results from a range of internet sources. Your results will vary depending on your base package. Click a result to open a web browser displaying that item in its original context (requires internet connection).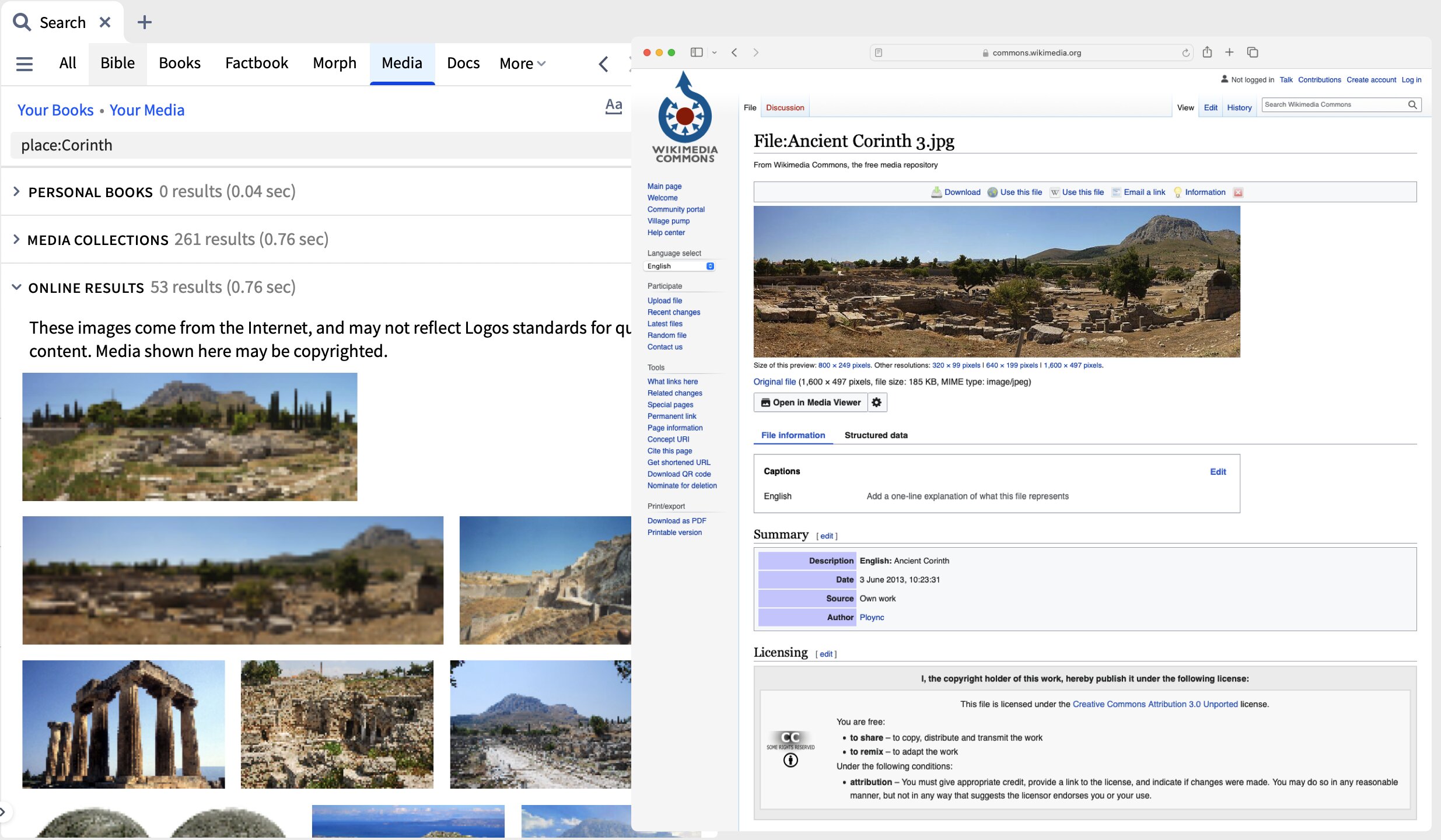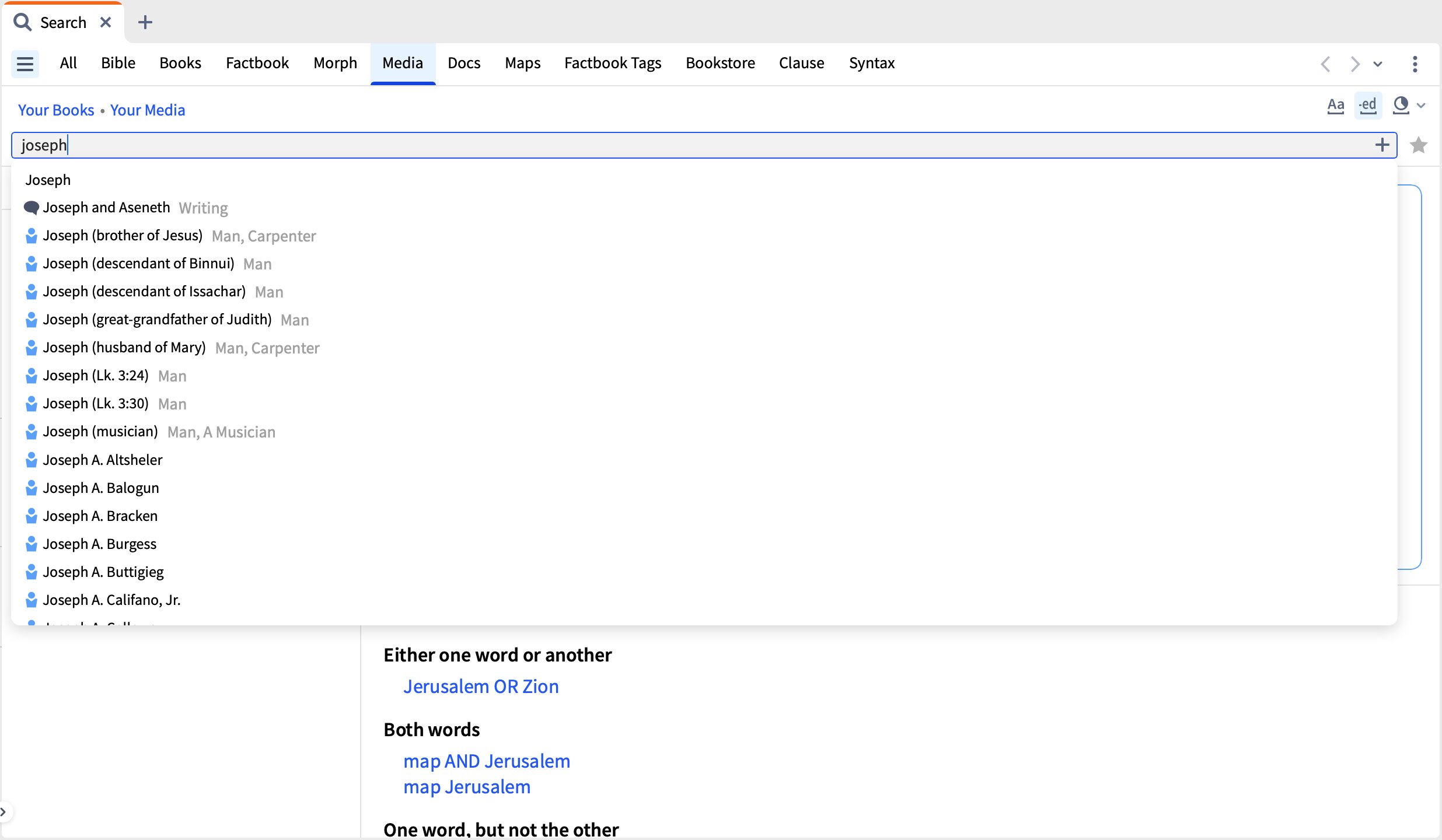 Atlas 
This section displays results from the Logos Atlas (available in certain packages). Click a result to open that item in the Atlas Tool (requires an internet connection).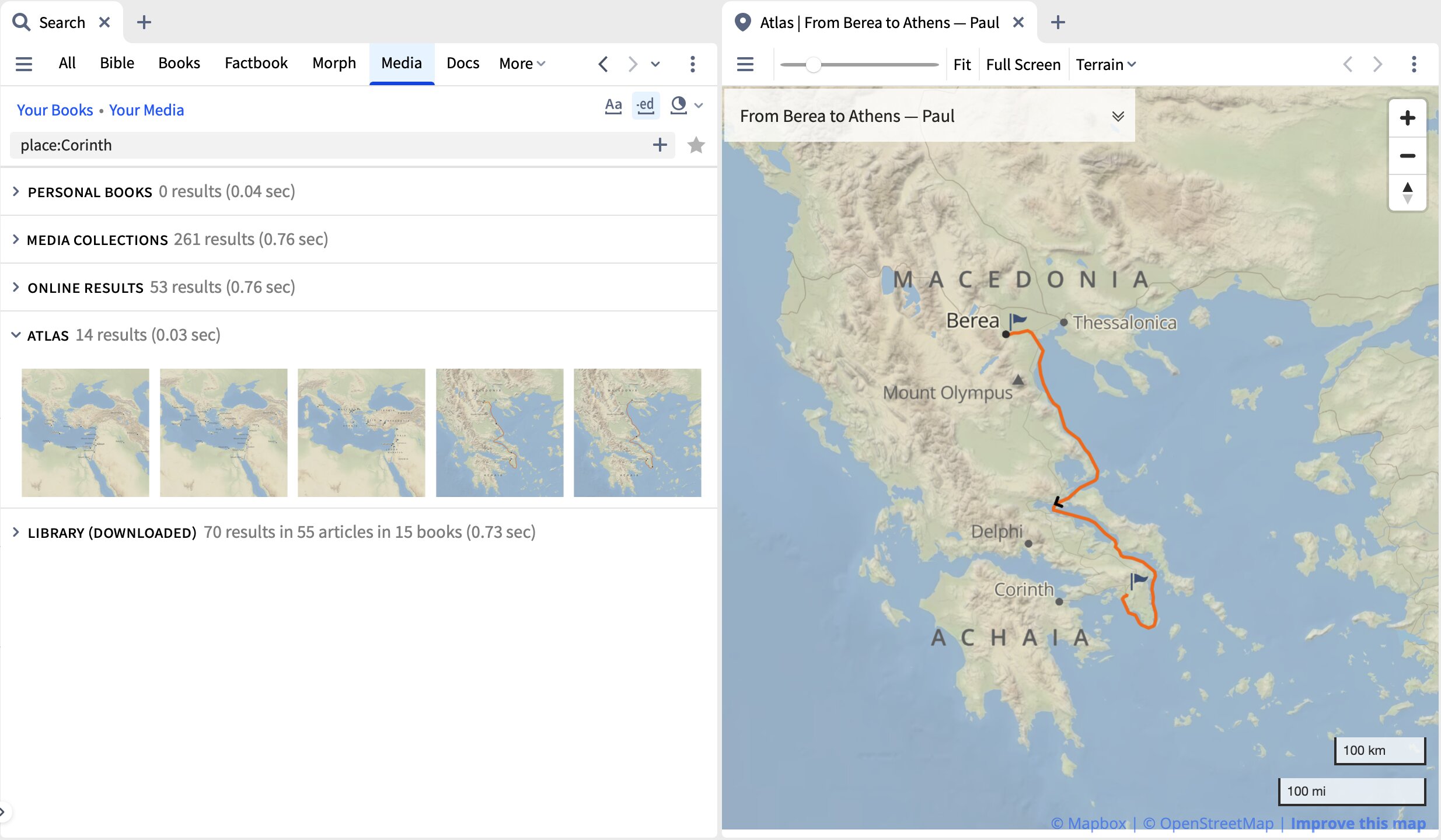 Library (Downloaded)
This section displays search results from resources that you own and have downloaded into your Logos library. Click a result to open that item within its respective resource.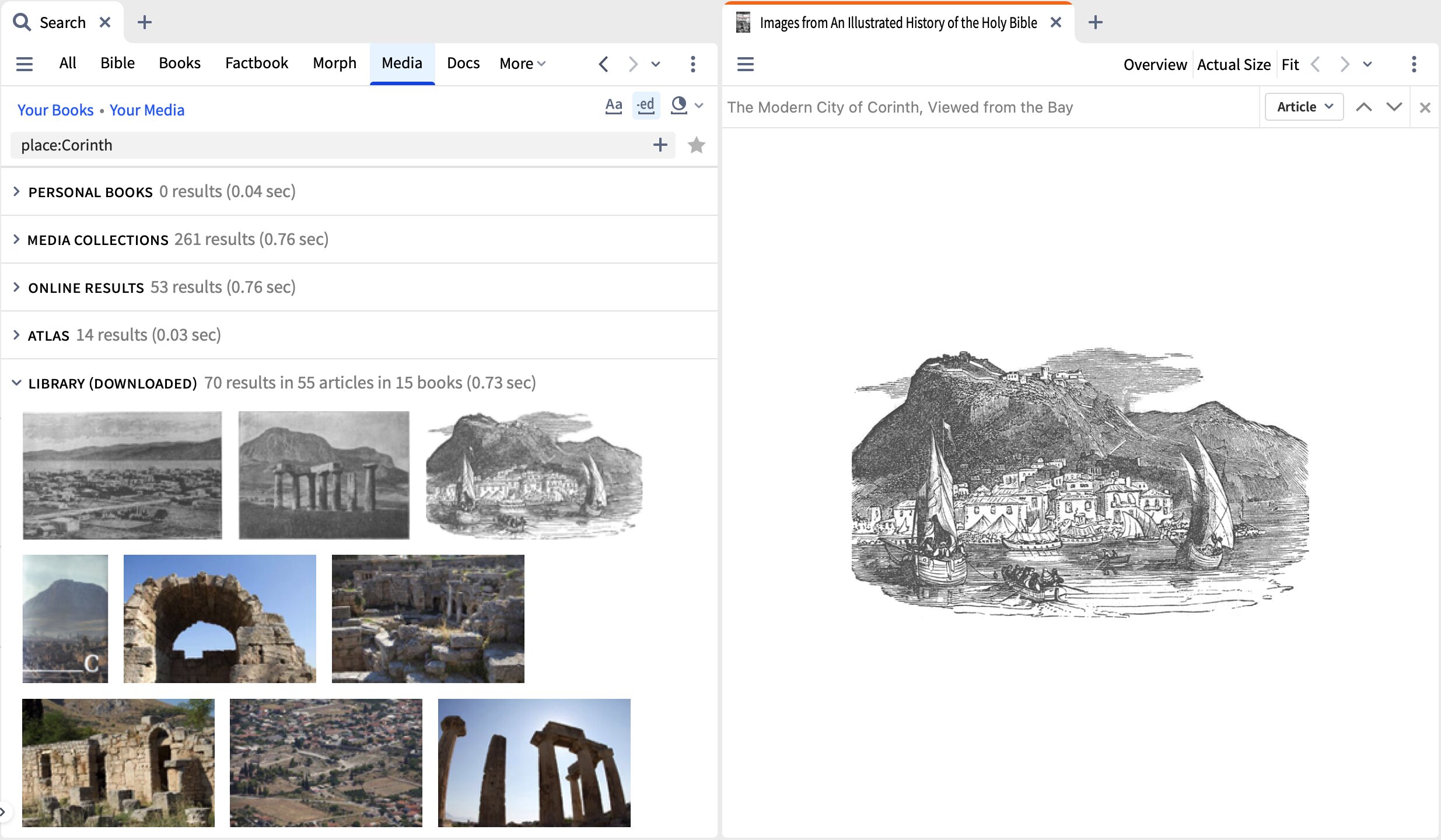 Refining Your Search
Using Search Operators
You can use operators to create more advanced searches. For example, if you'd like to find a media item that contains specific elements, try typing word AND word. Your search results will display items that match both of your search terms.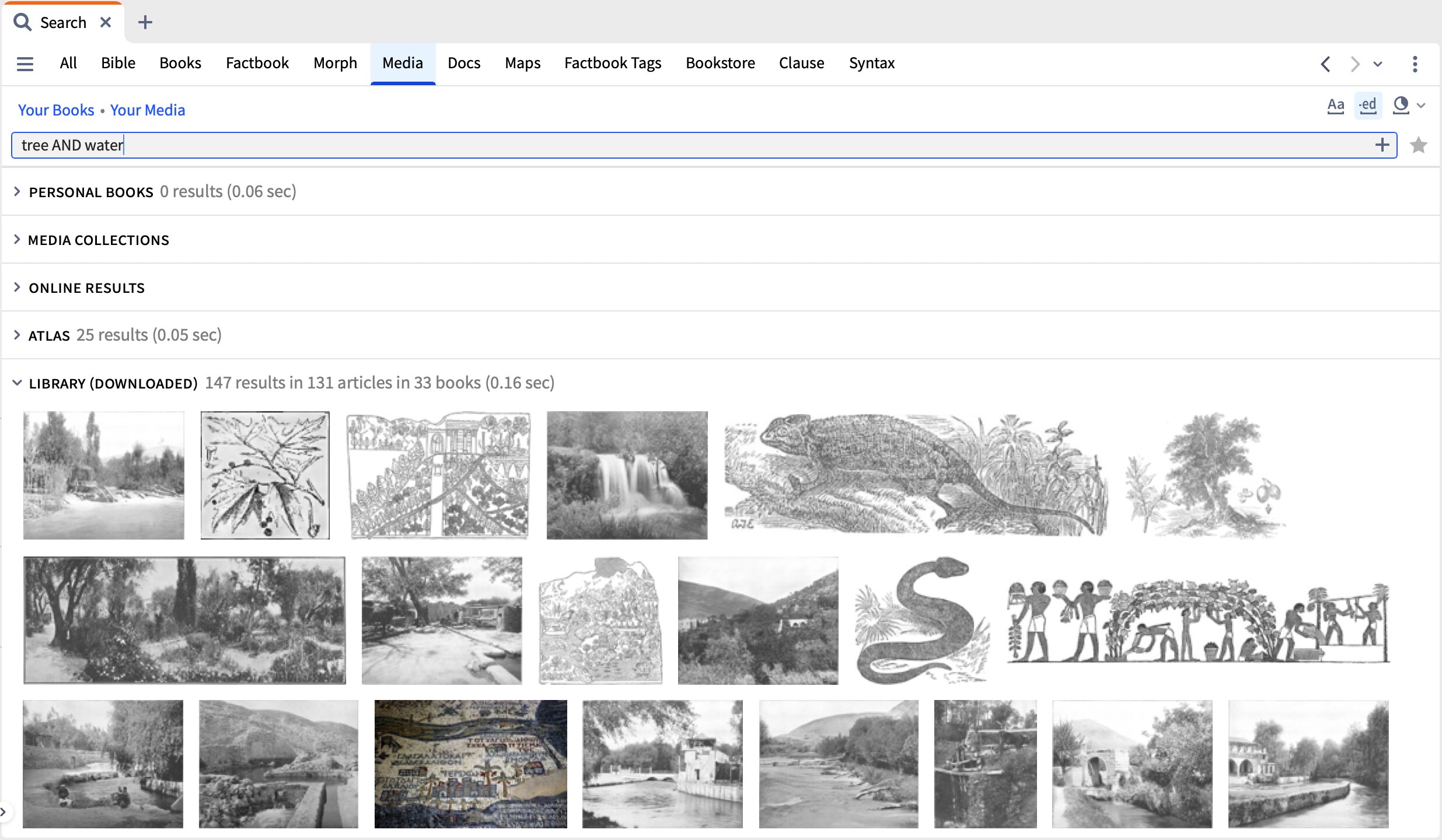 Limit Your Search
You can limit your search to a specific media type by clicking All Media and selecting Audio, Images, or Videos. You can also expand each of these types by clicking the Expand icon

and selecting one or more media subtypes.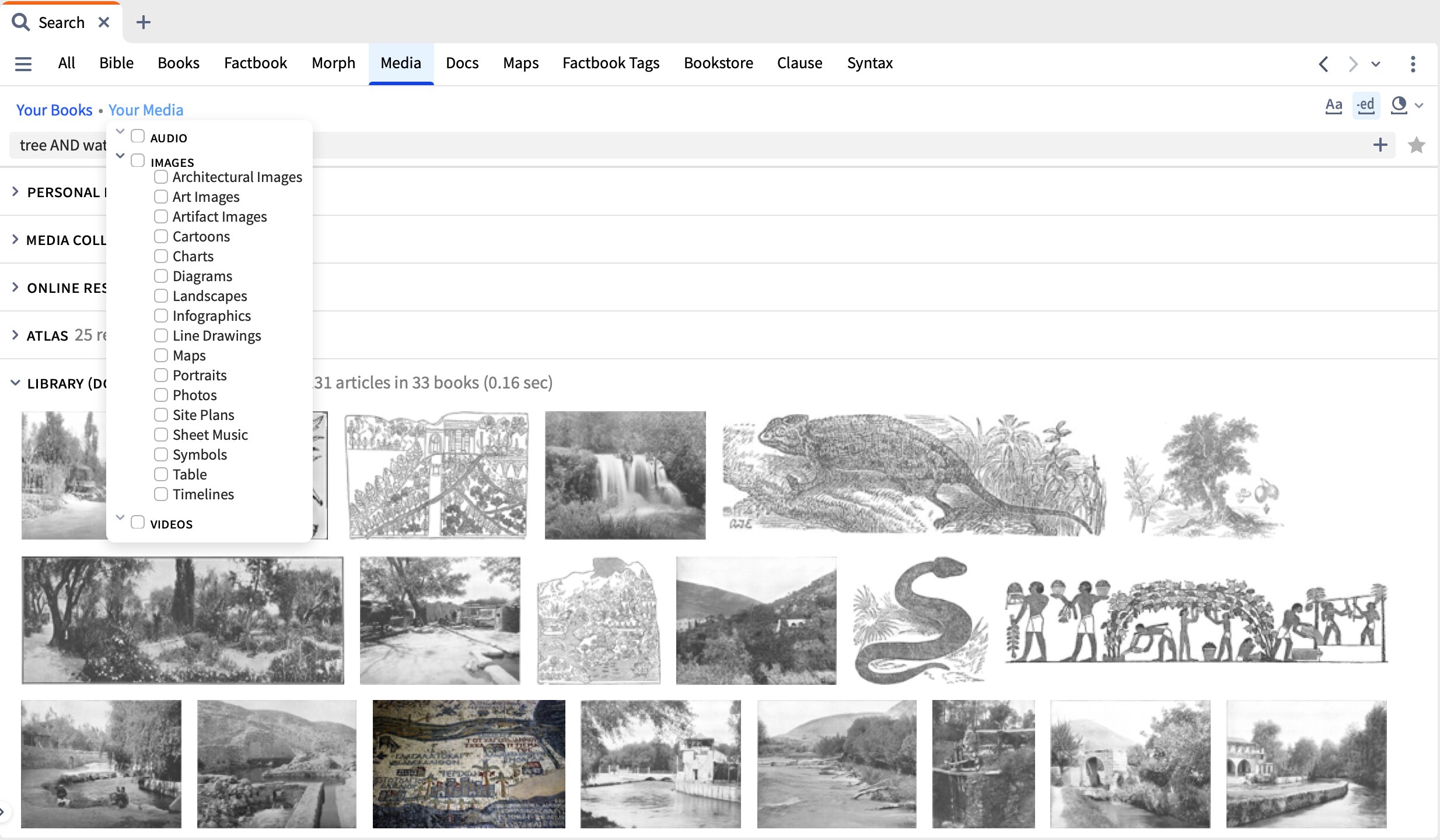 Search Specific Resources
You can search for media from specific groups of documents or resources by clicking All Resources. You can type the name of the resource in the dialog box that appears, or make a selection from the drop-down list.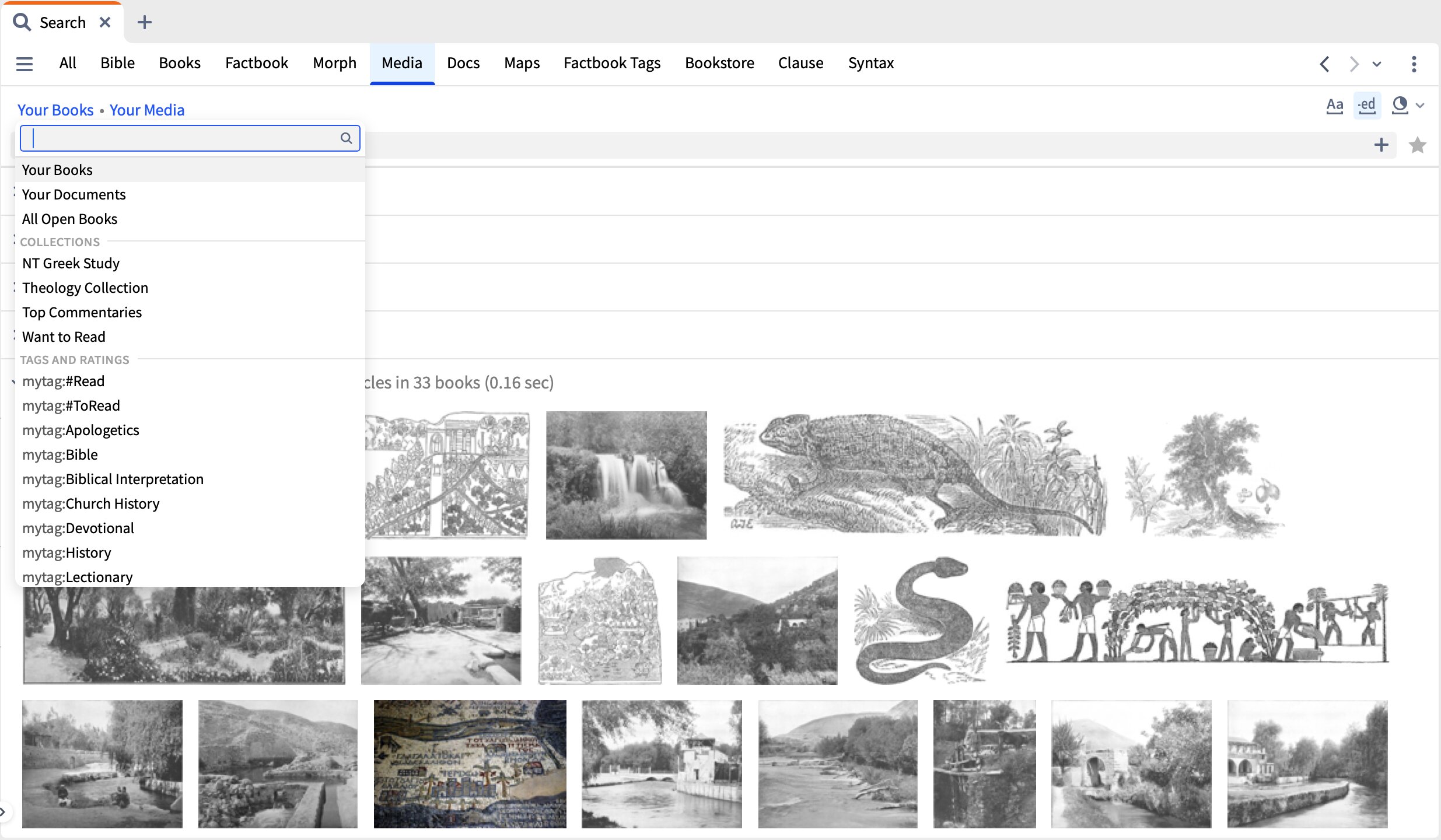 Additional Resources
Logos Help: Media Search