The Theology Guide collects and displays key information related to all the major topics in systematic theology. It provides a brief introduction to each topic, and links directly to systematic theologies in Logos.
Note: Unlike other Logos guides which search your entire library, the Theology Guide provides a curated (not exhaustive) list of relevant biblical passages and recommended resources.
Accessing the Theology Guide
Click Guides > Theology Guide.
By default, the Theology Guide is pinned to the top of the Guides menu. It can also be accessed in the Guides section of the Guides menu.

Using the Theology Guide
Scroll through the Theology Guide sections until you find ones that are relevant to your study. You can add additional guide sections by clicking Add at the top right of the Guide and checking the sections you'd like to appear. The sections and information available will depend on your Logos base package and the resources you've purchased. These might include:
Topic
This section provides a summary of the theological topic derived from the Lexham Survey of Theology
Theologically-Related Passages
This section displays a list of biblical passages that are relevant to the theological topic.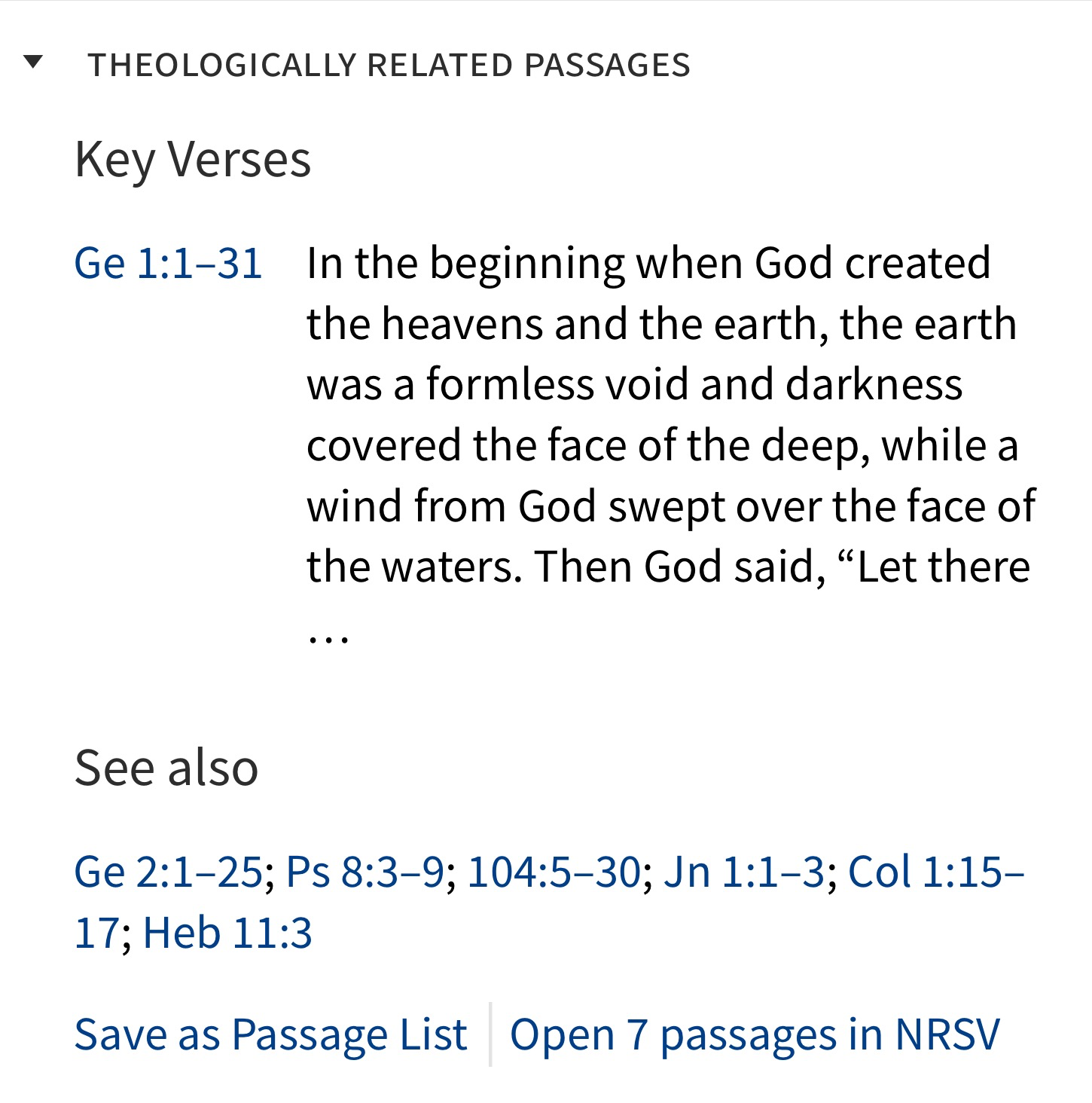 Recommended Reading
This section displays a curated list of readings related to the topic.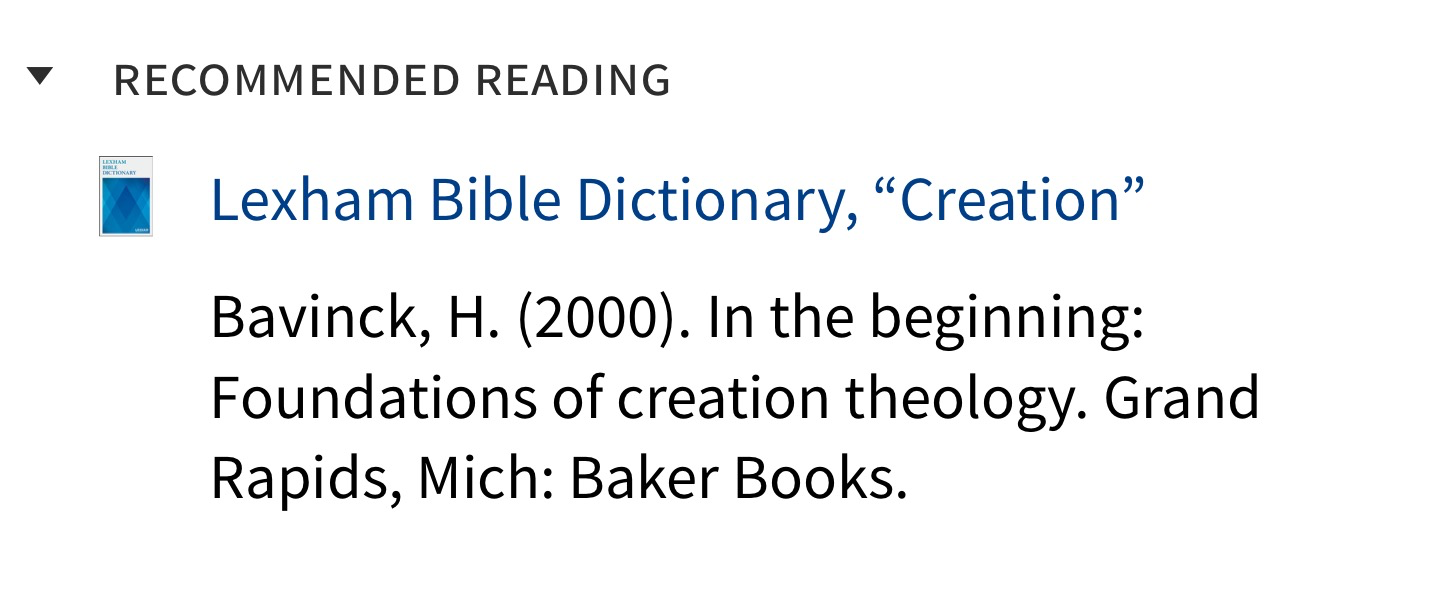 Systematic and Biblical Theologies
These sections provide access to your systematic and biblical theology resources that refer to the passage being studied.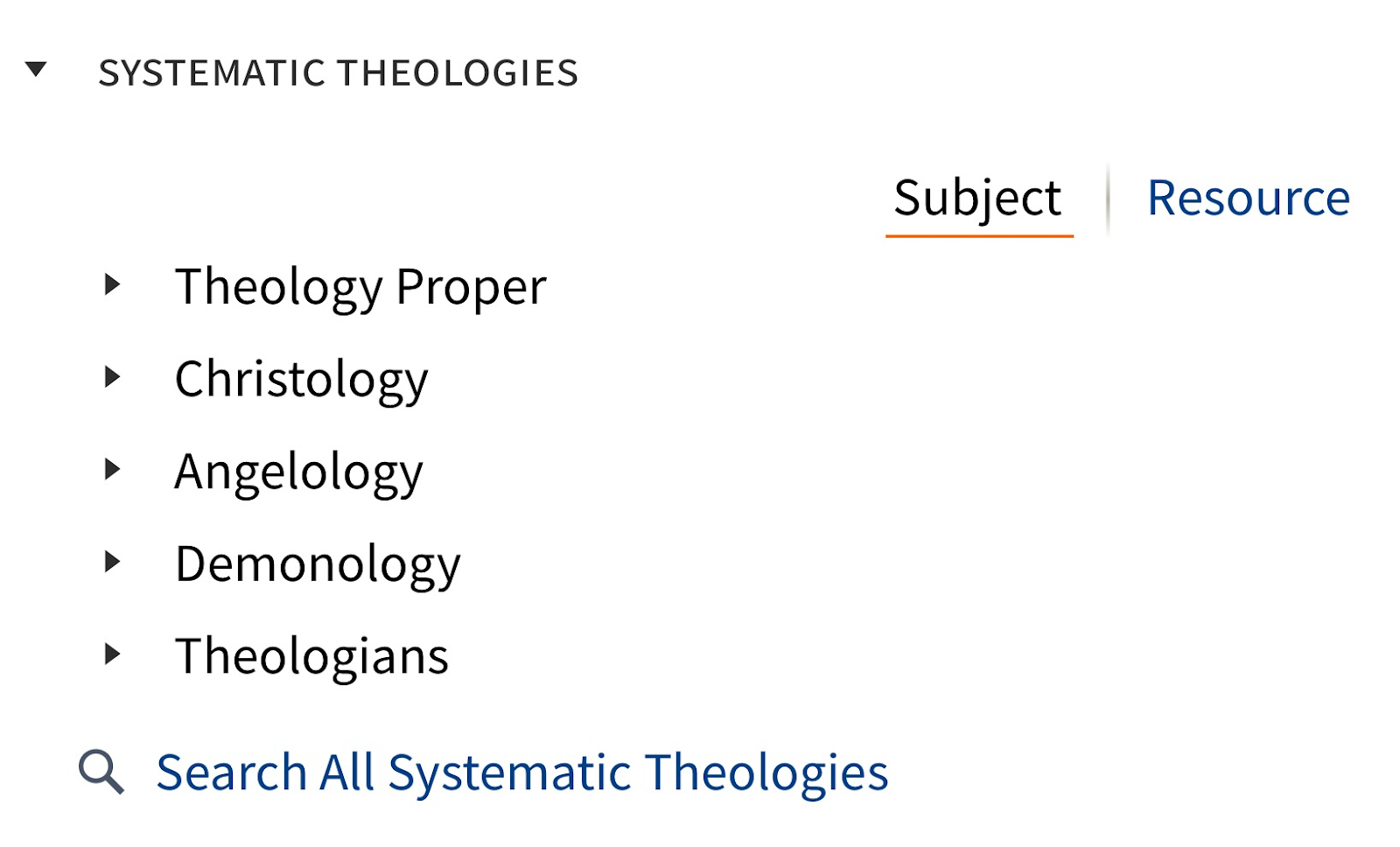 Open the Theology Guide in Logos
Additional Resources
Logos Help: Theology Guide