Visual Filters augment the text of a resource to focus your attention on specific features in a resource. This article will demonstrate how you can access and apply existing Visual Filters from a resource's Visual Filter menu. Click here to learn more about creating custom visual filters.
Skip ahead to:
Visual Filter Videos
Note: Some of these videos were recorded using a previous version of Logos.
Corresponding Notes and Highlights
Discourse Datasets and Visual Filters
New Testament Propositional Outlines
Old Testament Propositional Outlines
Access Visual Filters
Open the resource you want to study.
Click the Visual Filters icon in the resource panel toolbar. Available filters are listed in categories.
Note: Available Visual Filters will vary depending on the type of resource you are using. In this example, we will use the Lexham English Bible.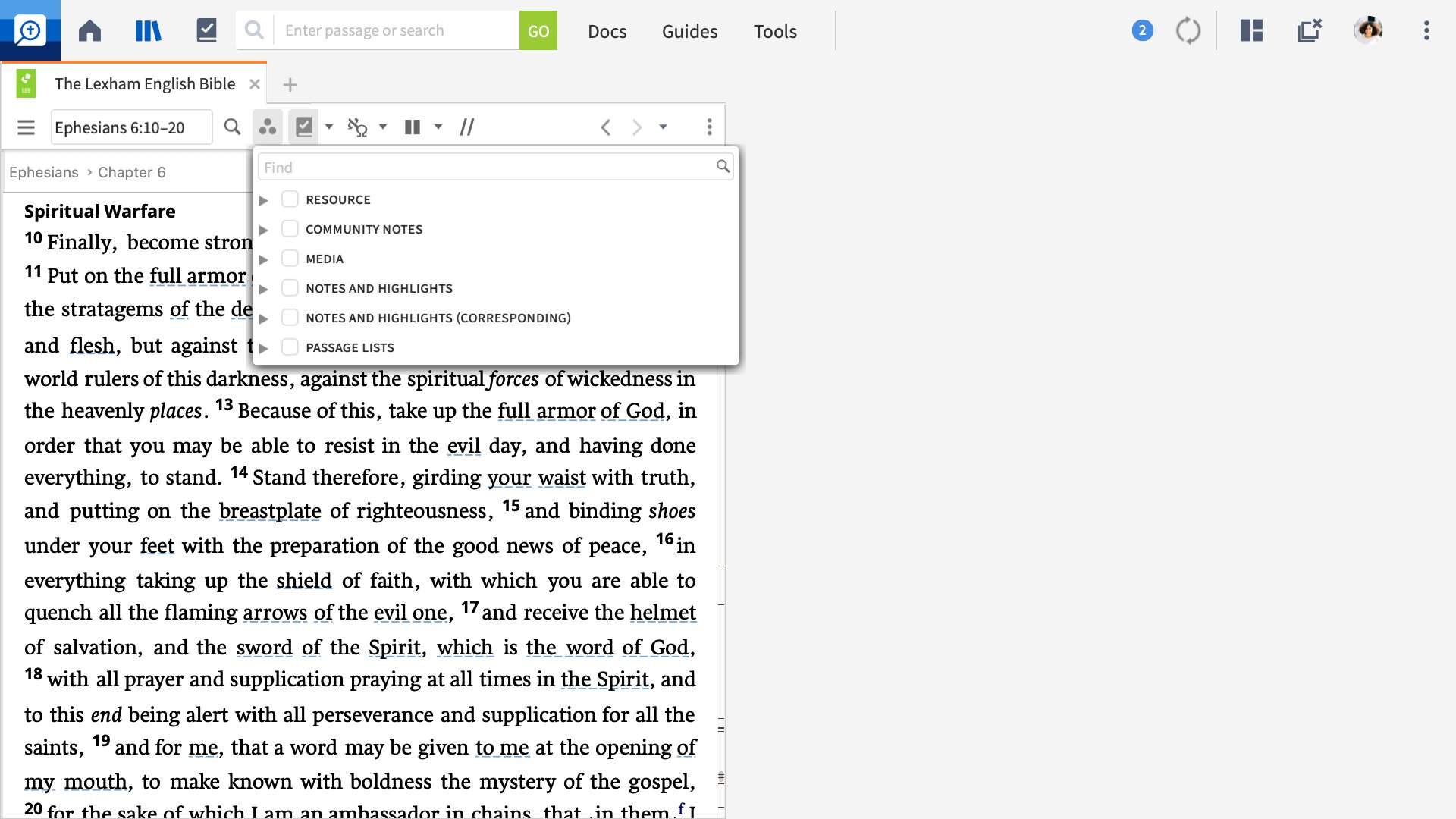 Click the box next to the listed Visual Filter to apply this to the text.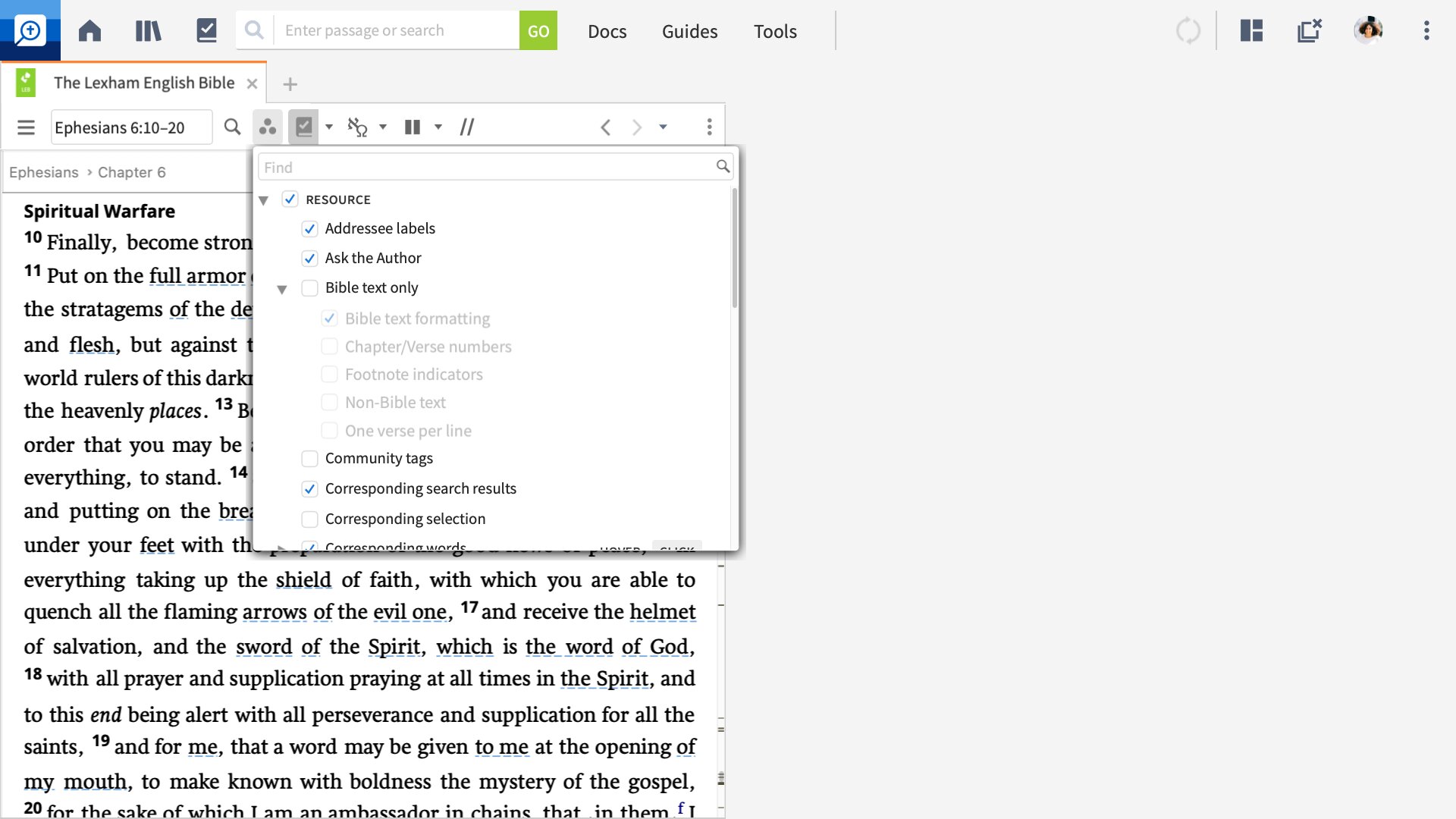 Visual Filter Types
Resource — Highlights features based on data embedded in the resource. This includes basic features such as page numbers, chapters, and verses. Use this visual filter to help best navigate your resource.
Community Notes — Displays community note icon for notes posted in your Faithlife.com groups. Use this visual filter to engage in meaningful study and conversation in community.
Media — Displays media icons when media exists for the text. Use this to quickly create slides for a sermon or social media posts.
Corresponding Notes and Highlights — Displays notes and highlights you've made in other resources. Use this filter to display a note or highlight made on the same passage but in a different bible.
Notes and Highlights — Displays note icons and highlights where they have been added to text. You can use this filter to show those highlights or turn off the highlights without deleting them.
Passage Lists — Lists your Passage List documents and applies a filter to the Bible listing only the passages from the document, similar to the Inline Search display.
Reading Plans — Marks the starting and stopping points in your Reading Plans.
Custom Visual Filters — Highlights text in a resource according to a Visual Filter document you've created. Learn more about custom visual filters here.