The History tool saves a log of your recent use of tools, resources, guides, and searches.  Use this to recall previous work or open panels that have been unintentionally closed.
1. Open the History Tool
Click the Tools icon

, expand Library, and select History, or enter history in the Tools search box and select the tool when it appears.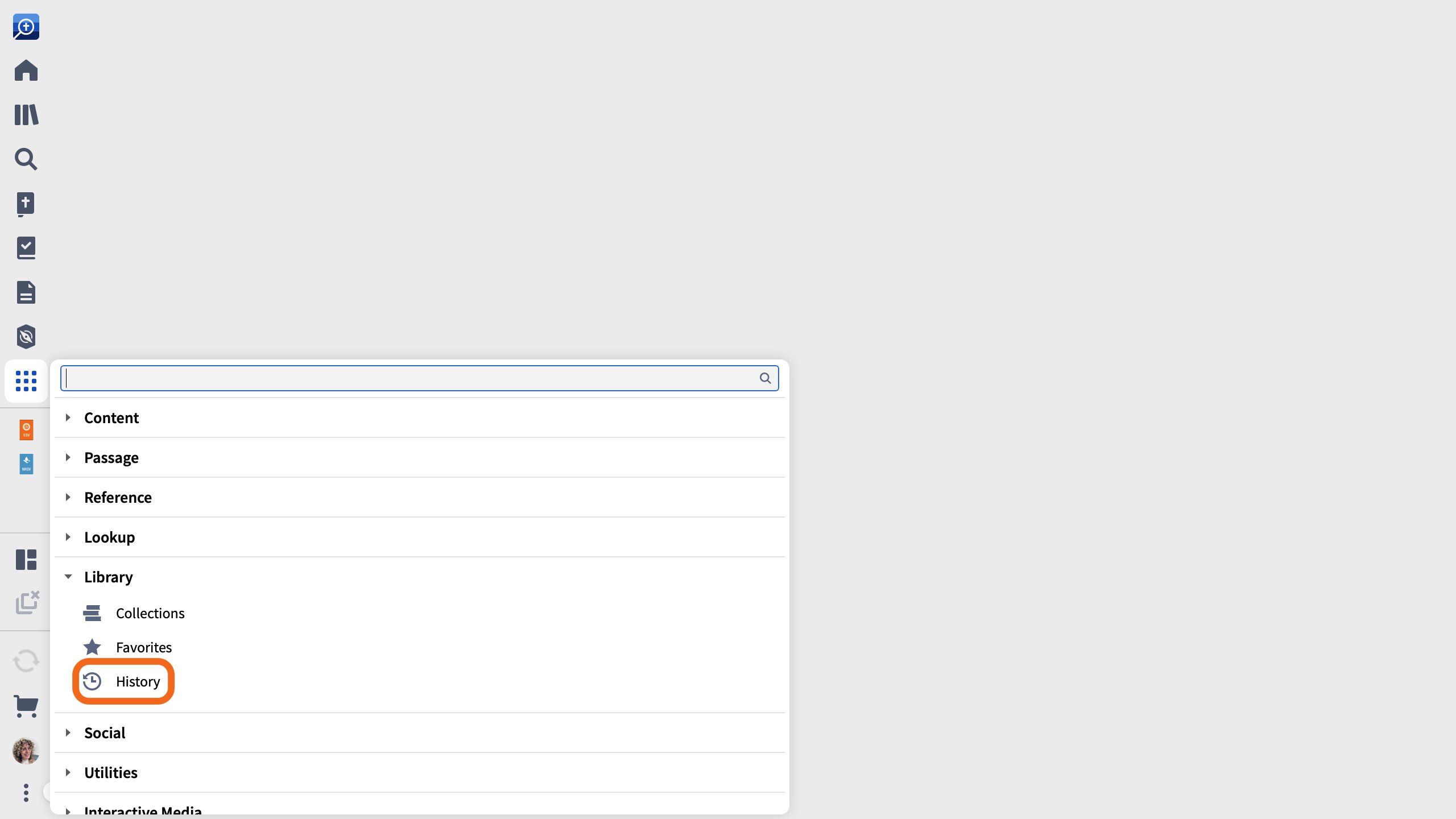 2. Select an Entry
Click an entry in the history list to open an article, passage, search results, document, guide or tool that you've opened recently.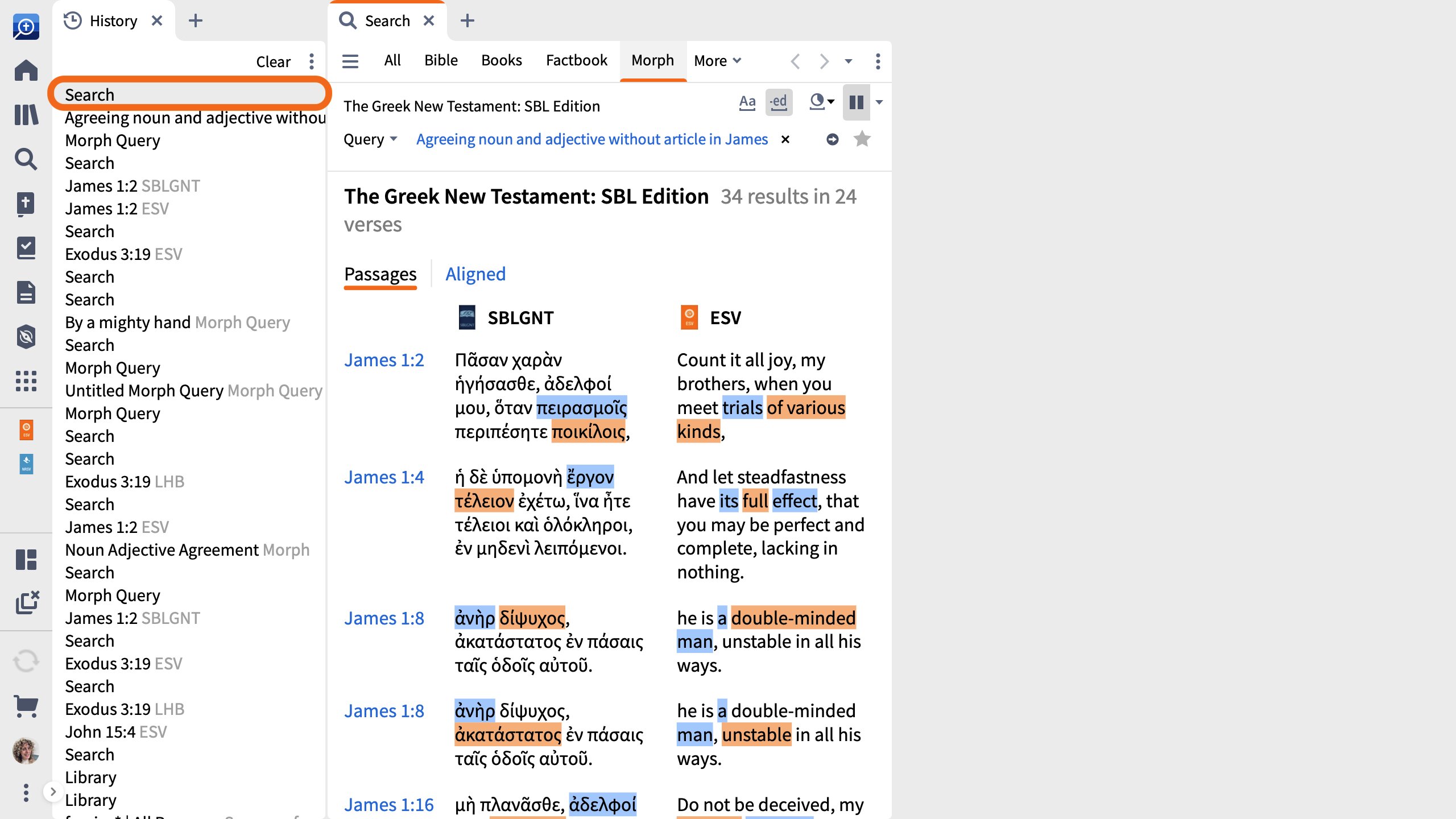 Right-clicking an entry allows you to choose from two options: (1) Open in a docked panel, or (2) Open in a floating window.
Click Clear to empty the contents and begin a fresh history.

Never lose your place again with the History tool.
Additional Resources