The Timeline tool displays a unified graphical timeline of historical events.
To open the Timeline, click Tools > Reference > Timeline, or click Tools and type timeline in the Find tools box. The Timeline will open in a new window. Enter a date range in the navigation box and hit enter to view that time range, or view the default time range.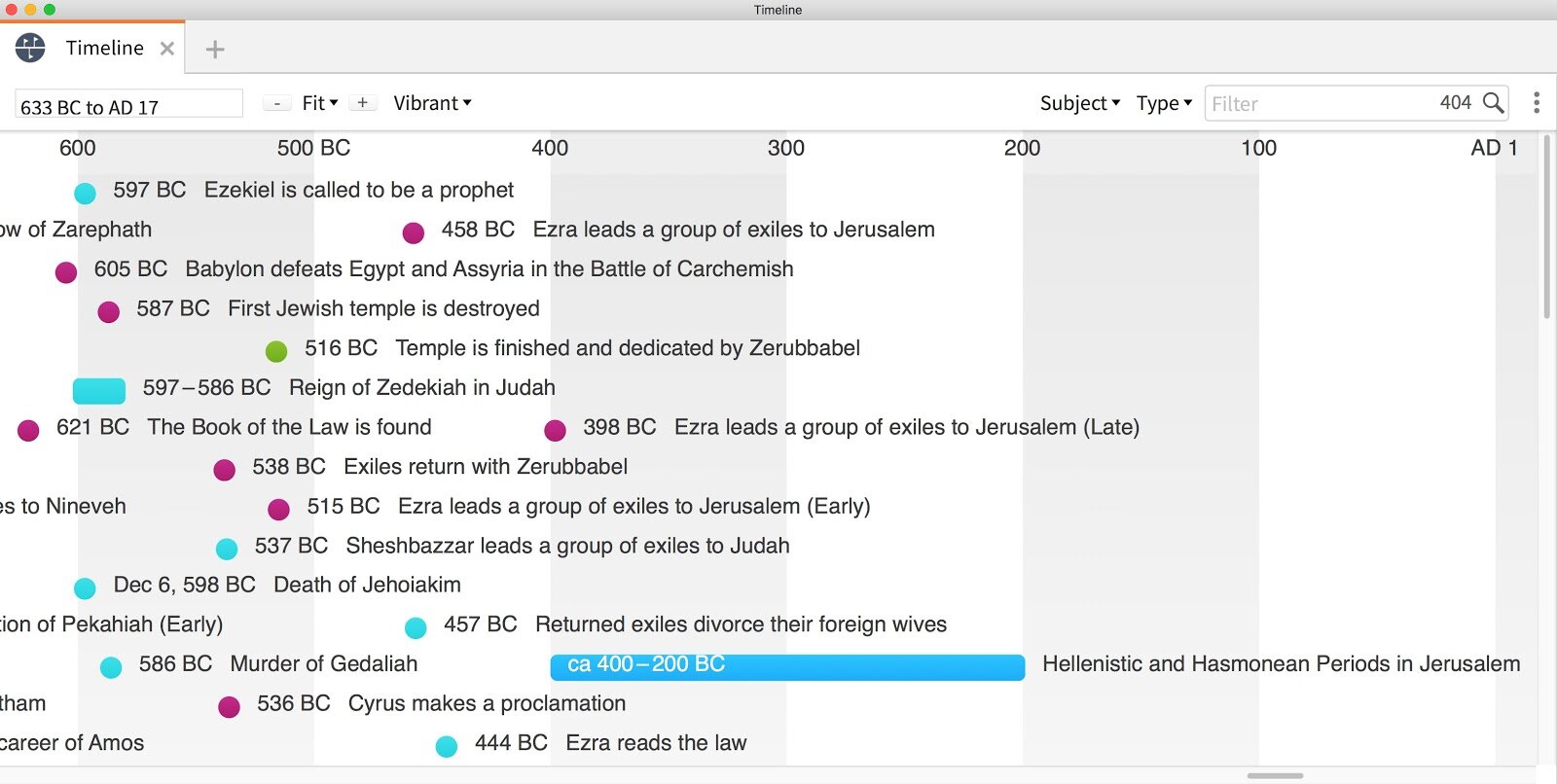 Navigating within a Timeline
Navigate by scrolling up or down, or by dragging the timeline in any direction.
Click an event to view details and links to resources providing further information about it. Some events have sub-events, which can be expanded by clicking the arrow next to the event. Items with a lock icon are from resources that are not in your Library.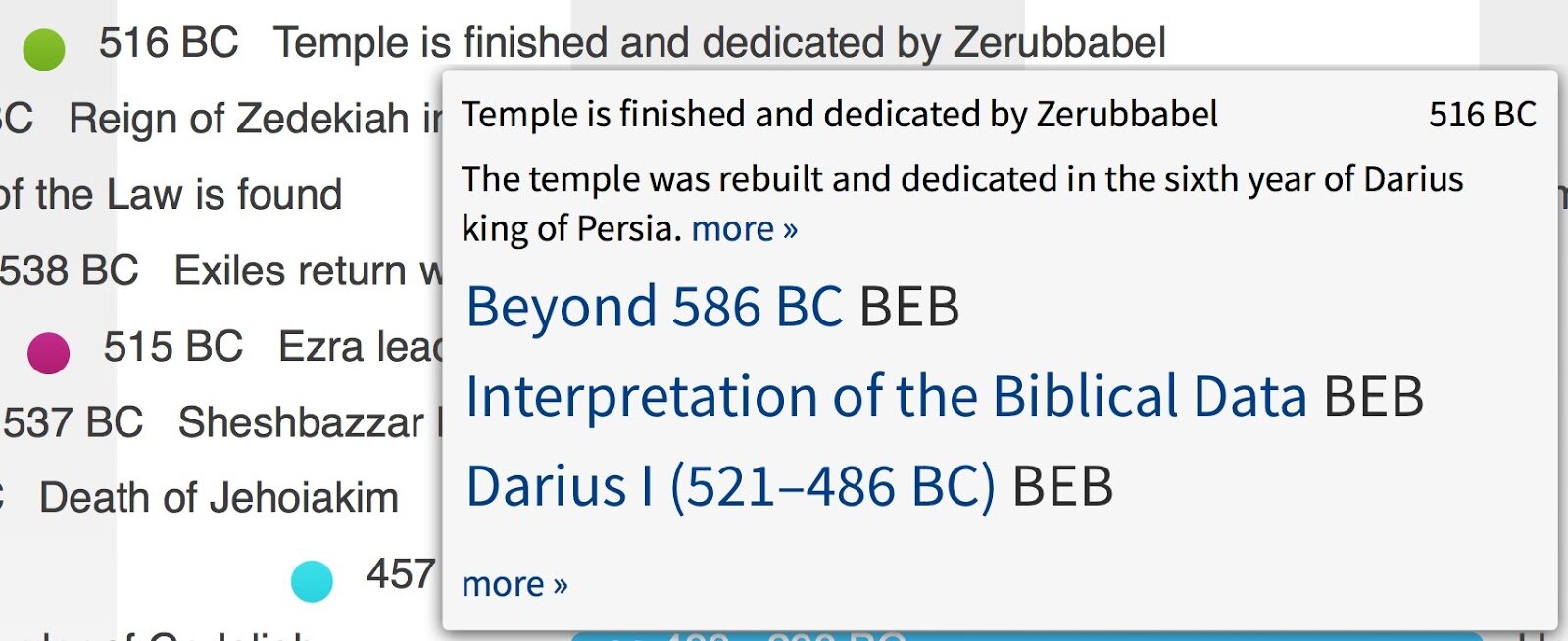 Clicking the name of this resource will open a panel in which you can see the resource cover image, a description, price, and links to Add to cart or Quick Buy.
Right-click for Copy, Save as, Send to "Untitled Sermon", Send to Faithlife Proclaim (Mac only), Send to Powerpoint, Send to Keynote (Mac only), or Print (you can also click Print/Export in the panel menu). The options available depend upon the software installed on your computer.
Toolbar Options
Select an era to view by choosing an option from the Fit drop-down menu.

The + and - buttons beside Fit zoom in or out on the Timeline.

Change the style used for the timeline by selecting from eight possible designs.

Click the Subject drop-down menu to select events from particular subject areas to display in the Timeline. Check or uncheck the boxes to add or remove matching events from the timeline.

Click the Type dropdown menu to select from different types of events to display. Some areas can be expanded to list sub-categories by clicking the arrow next to their checkbox. Check or uncheck the boxes to add or remove matching events from the timeline.

The Filter box allows you to repopulate the Timeline with events that match your search criteria.
Additional Resources
See the Timeline in action:
Note: This video was produced in a previous version of Logos. To see videos featuring Logos 8, visit this page. You can also find this and other videos on FaithlifeTV.