Note: This video was made using an older version of the software.
Use the Explorer tool as you study the Bible to keep relevant resources close at hand. The Explorer tool follows your open Bible and provides links to Factbook entries, media, cross-references, and more as you read.
Get Started
Open a Bible by typing the Bible name or abbreviation in the Command box, or from the Library.

Click Tools > Passage > Explorer, or type Explorer in the Find tools box and press Enter. The Explorer tool will open in a new panel.

 

By default, Explorer will follow the location of your open Bible. As navigate your Bible, Explorer will update to display resources related to your current location in the Bible.
Note: If Bible Explorer does not follow your Bible panel, click the Bible Explorer panel menu icon

 and select Follow.)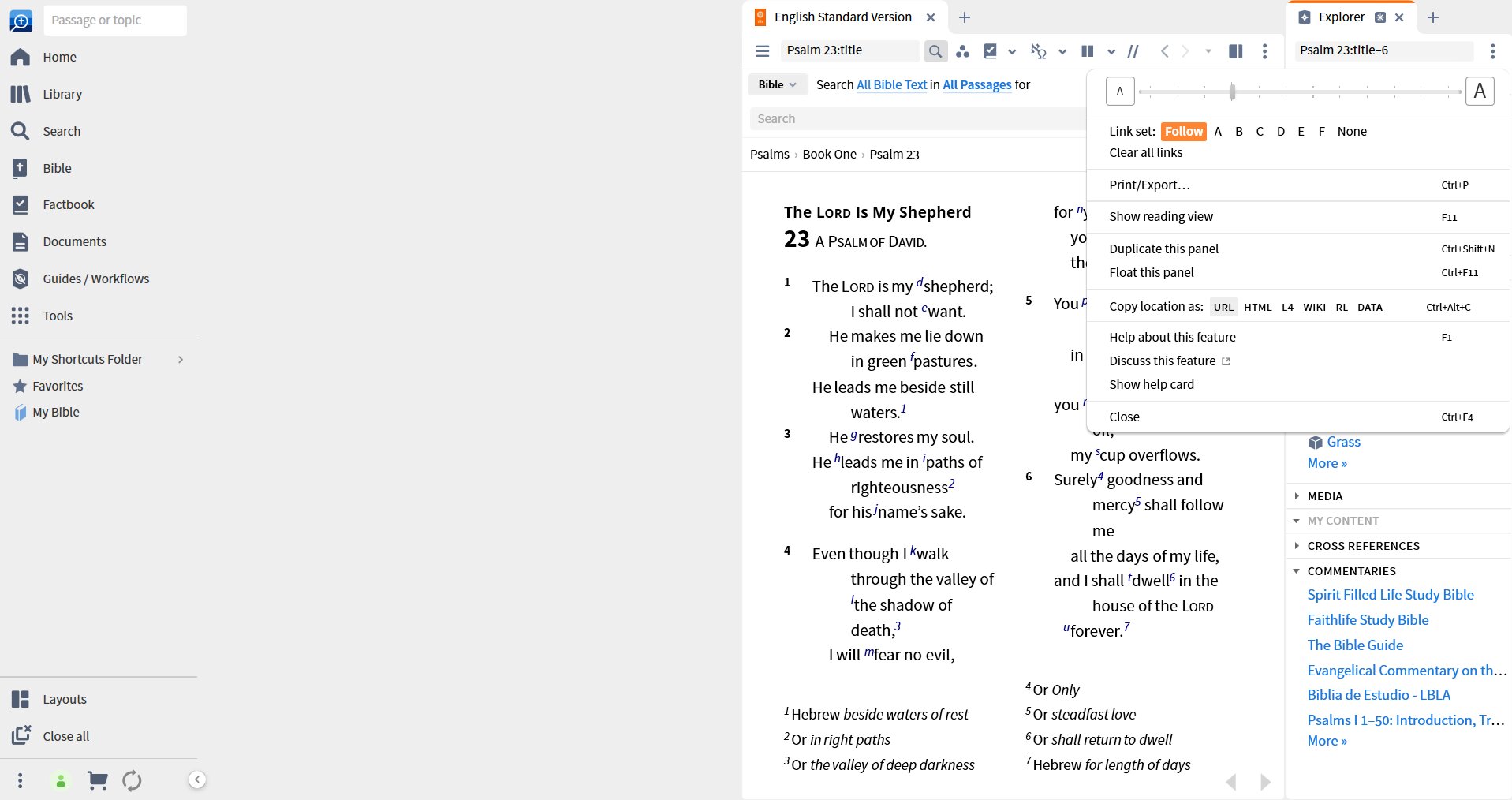 Explorer Sections
The Explorer tool provides information and links to relevant resources organized in sections. These sections also appear in the Passage Guide.
Additional Resources