In just a few steps you can change someone's role in your group to that of admin or moderator. You might want to do this when someone in your group is stepping into a staff position that requires the admin role. You can also invite a new person to your group and grant them a particular role as soon as they accept. Here's how it works.
Skip ahead to:
Invite as
You can invite new members to join your group from your group's landing page. Simply click the blue Invite button on the upper right. This opens the invitation dialog. From here, all you need to do is:
Add the relevant individuals (either by entering their email address if they don't yet have a Faithlife profile or by entering their name if they do).
Enter a personal message.
Click Members at the top of the dialog next to Invite as.
Choose the role you want all of these new invites to have.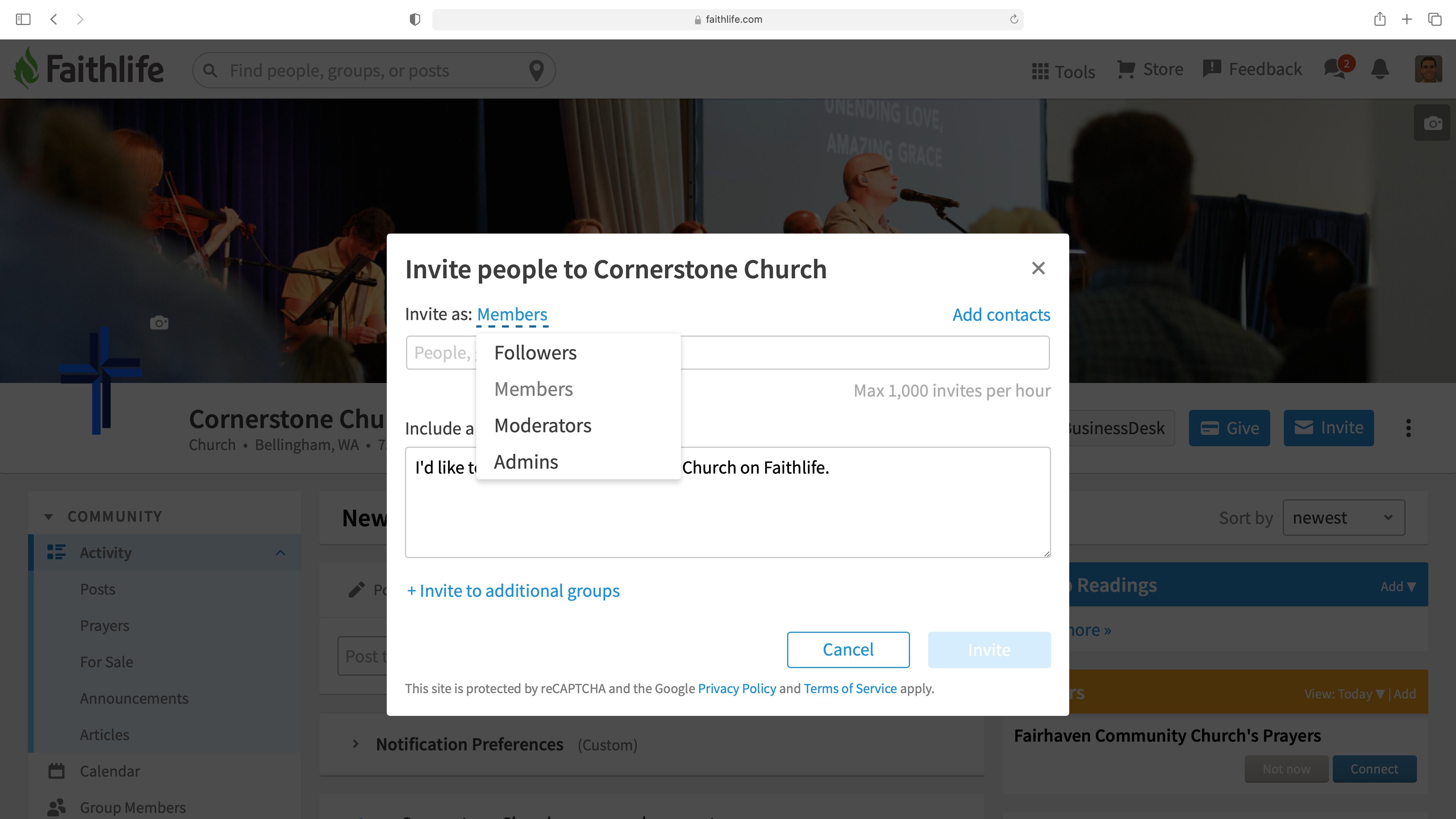 Note: Since the role you select applies to everyone included in this invitation, if you want to invite some people as Admins and others as Moderators, you'll need to complete this process twice: once for each role type.
The process to invite new members to your subgroup or team is the same except for the first step. Instead of clicking the blue Invite button, you'll either click the blue Add to Group or Add to Team button.
Promote
You can also promote people from one role to another with a few clicks. The easiest way is from the Group Members page. Navigate to the page by clicking Group Members in the Community section of your group's sidebar. From here:
To filter the displayed group members, use the role box next to Show.
Click the box next to each group member you want to promote.
Click Actions at the top of the page.
Select the action you want to perform.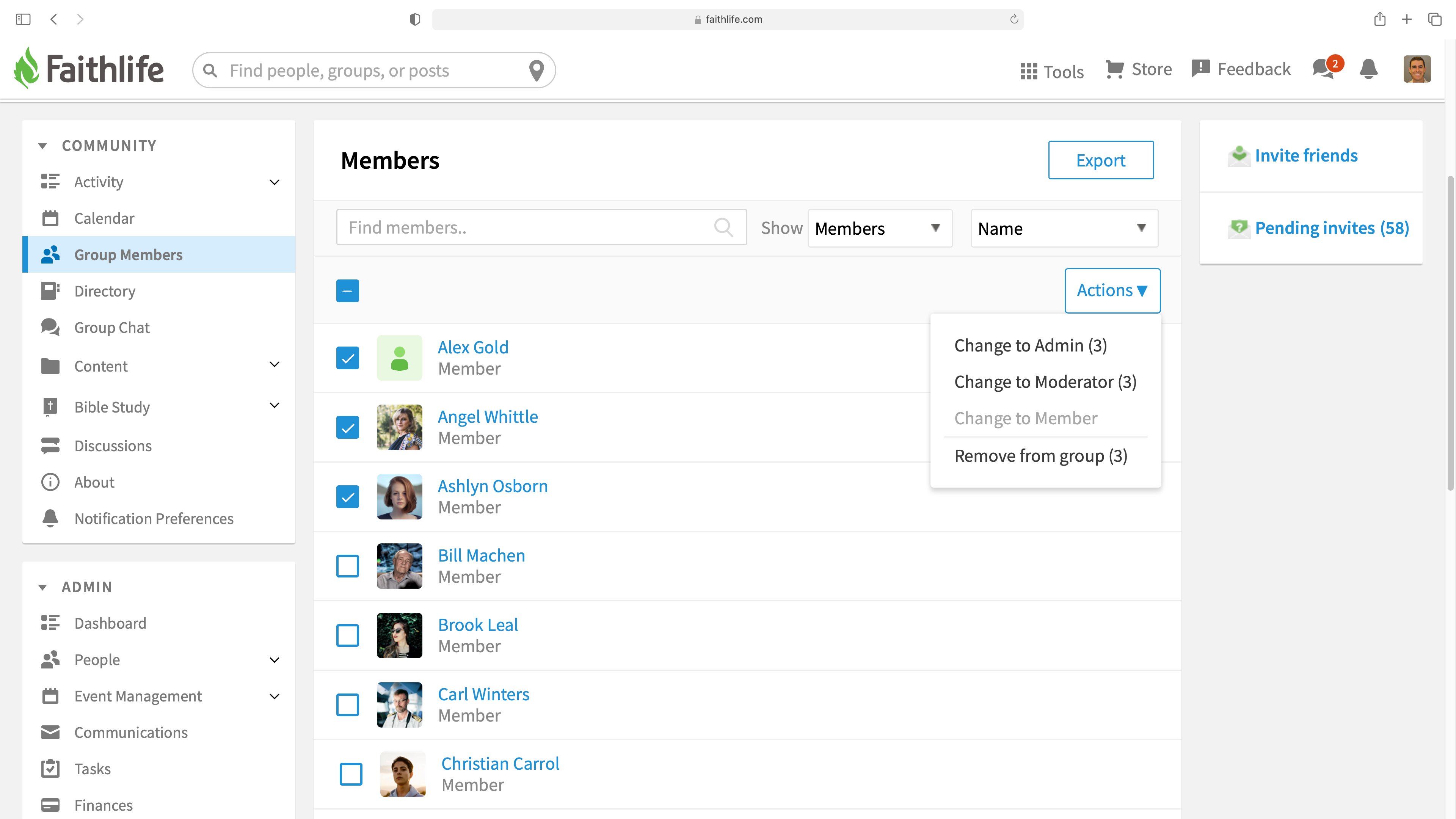 Note: If you want to promote people to Administrator from various roles, select All in the role box next to Show.
Promoting in a Subgroup or Team
To change roles in a subgroup or team, begin by navigating to the relevant group from your church's main group navigation. Once there, follow the same steps listed above to promote someone.
Note: This only applies to that subgroup or team, not to your church group as a whole. This means that someone can be a member of your main group and an admin of a subgroup without granting them any permissions they aren't supposed to have.
Downgrade
To downgrade someone's role in your group, follow the steps listed in the Promote section above and choose the appropriate role. If, for example, a staff member of your church has taken a different job but will continue to attend your church, you can easily change their role from admin to member.