Faithlife Files keeps a full version history of every asset in your vault. You can revert an asset to any previous version from the asset details page.
1. Click the view asset details button in the bottom right of the preview.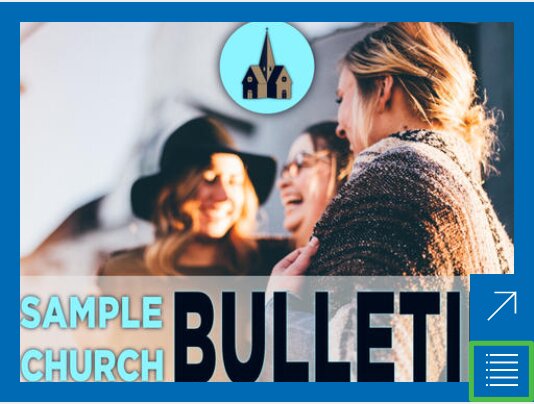 2. Locate the asset's Edit History.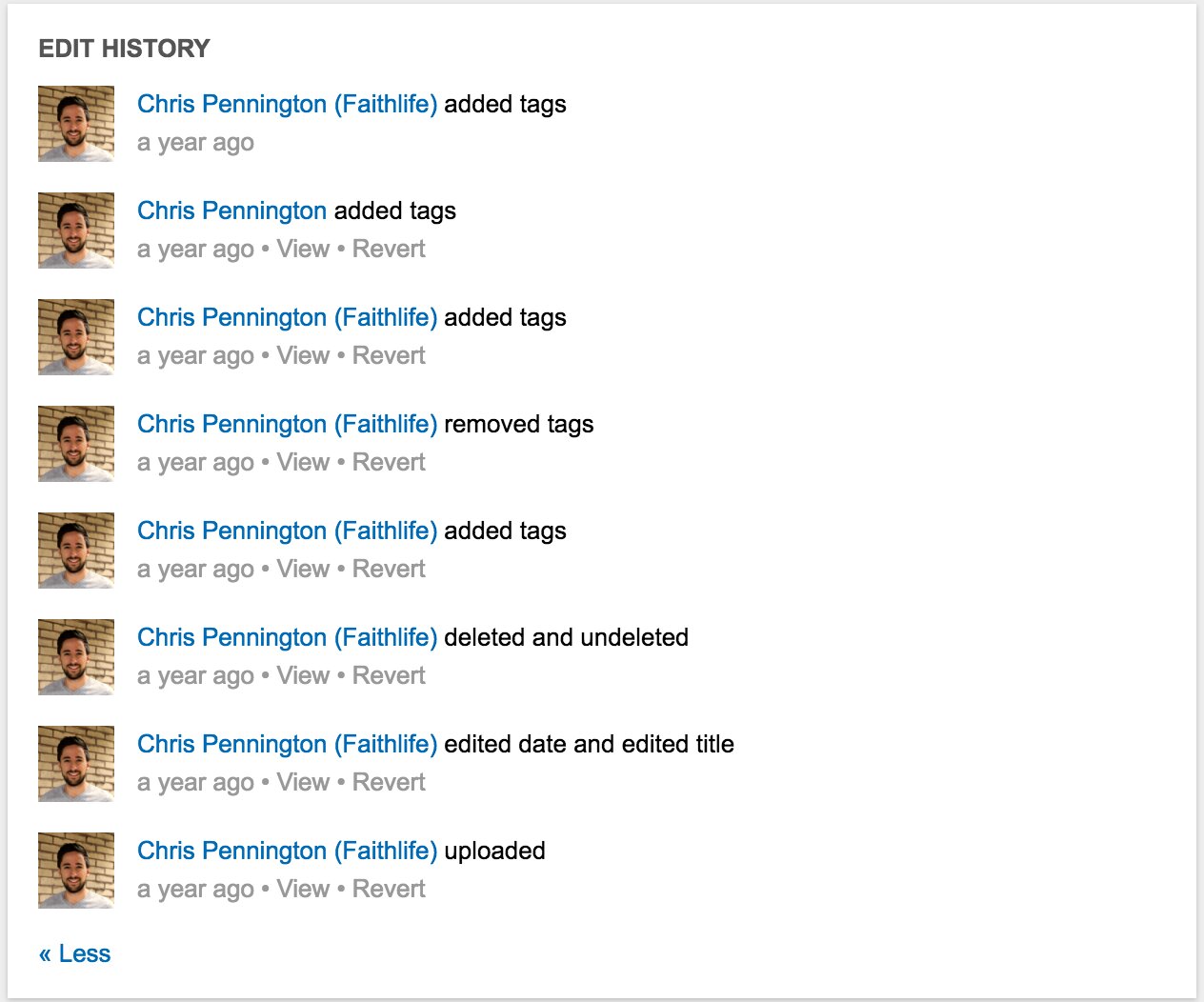 3. To return to a previous version of the asset, click Revert on the version to which you want to return.
If you're not sure which previous version you want, click View to sample the changes.
A banner will display to remind you that you are viewing a past revision of the asset. To return to the current view, click View latest. To revert to the previewed file, click Revert in the top right-hand corner.

This feature means you don't have to worry about overwriting or losing a previous version of an asset, as you can always return to an earlier version if necessary.