You can filter your Digital Asset Manager to locate any file.
All files uploaded to your asset manager are automatically organized based on the file attributes like file type, uploader, tags, and more. You can filter by many of these attributes in addition to your own manually-added metadata.
Note: For best results, combine filters and searches to quickly locate any file. Learn more about searching your Digital Asset Manager.
Apply Filters to Your Files
Filters allow you to quickly find files that match a set of selected categories in the left-hand panel. To filter by any attribute, select it in the sidebar. Continue to add as many filters as needed to locate your desired file.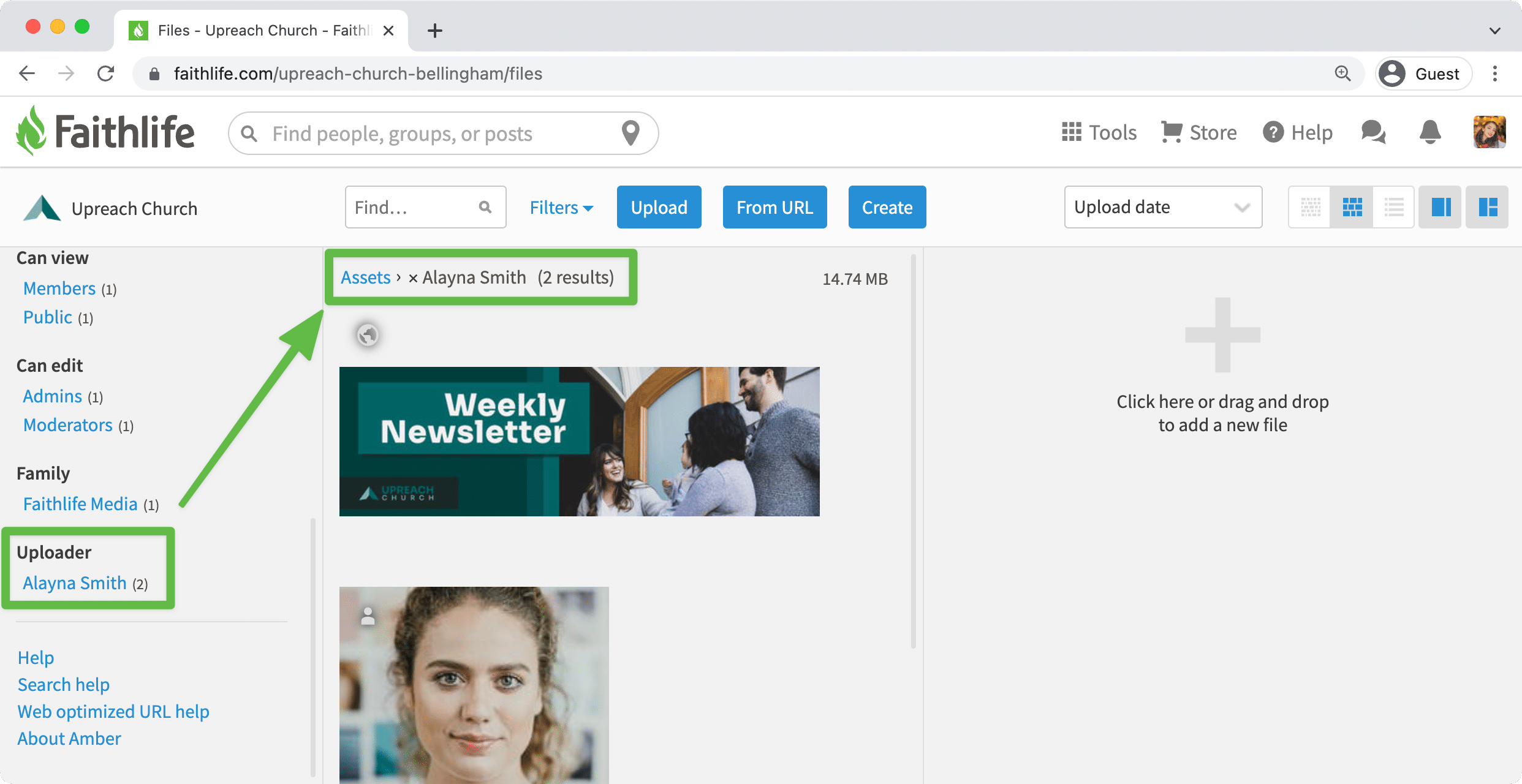 Note: Only files that match your filter(s) will show and the list of available filters will update to match your current selection.
Remove Filters from Your Files
To remove any filter, click the cancel icon

associated with that filter.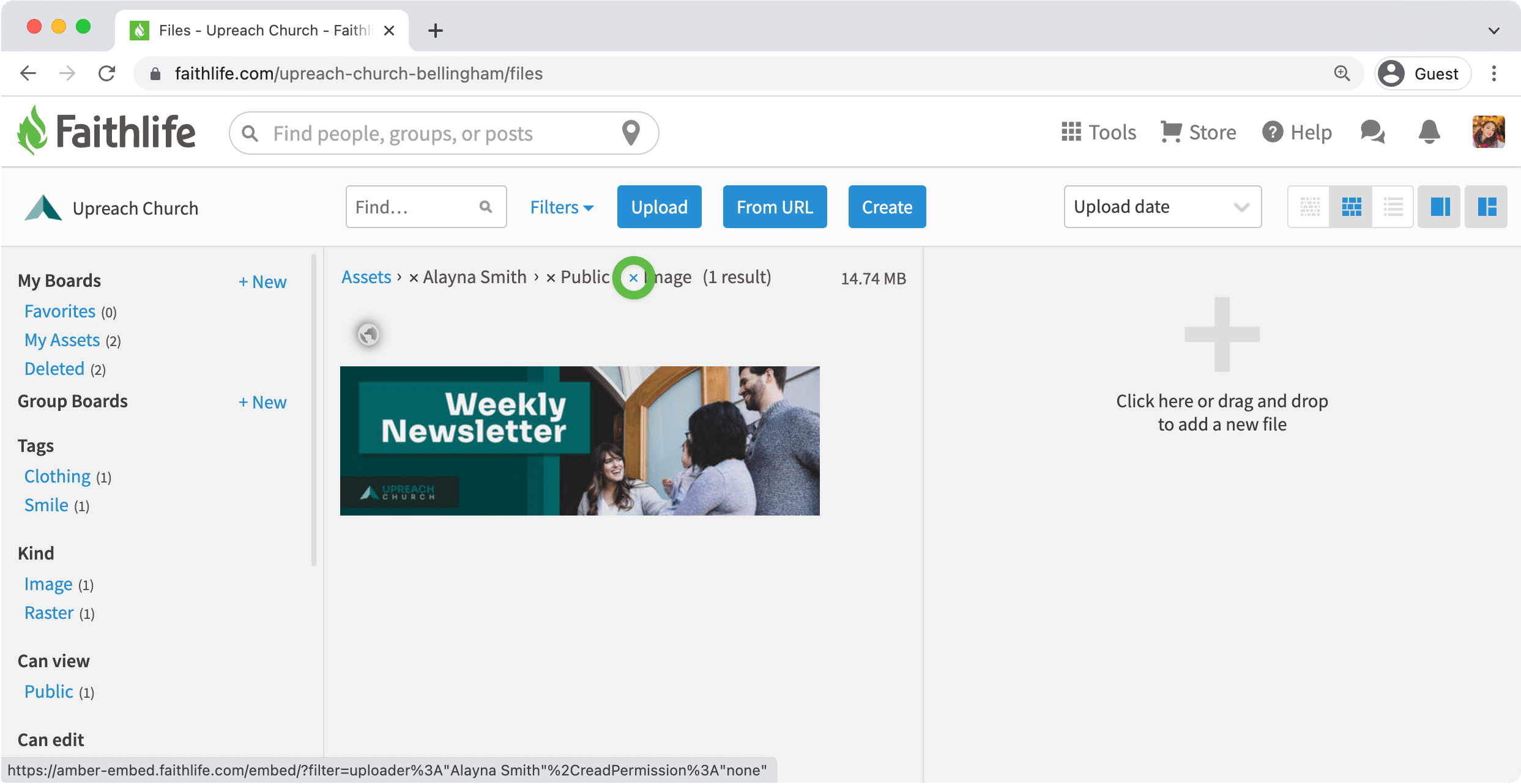 Save Custom Filters
When searching and/or filtering, you can save your results in a custom filter. Click the arrow

next to Filters and choose Save current filter. Provide a name in the popup and click Save.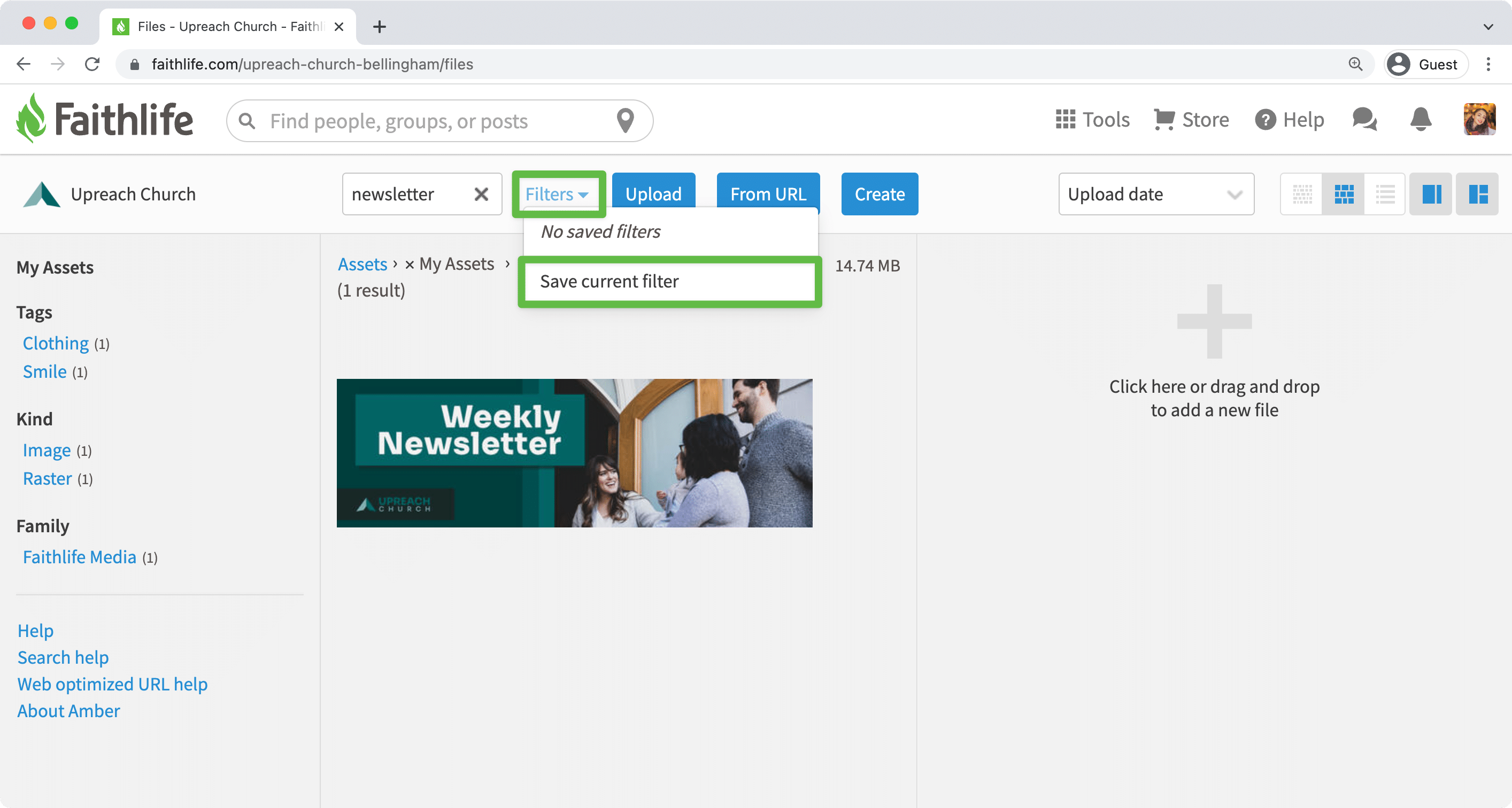 You can access saved filters from the same dropdown menu.
Note: You can organize any files into either personal or group boards, which are collections of files that show in the sidebar and can hold any assets you choose. Learn more about organizing your files with boards.