With Faithlife's Digital Asset Manager, you can:
View your files.
Updating or changing file details requires viewing the asset's details in your Digital Asset Manager.
Go to Faithlife.com, log in, and navigate to your Faithlife group. Expand Content in the Community panel and click Files.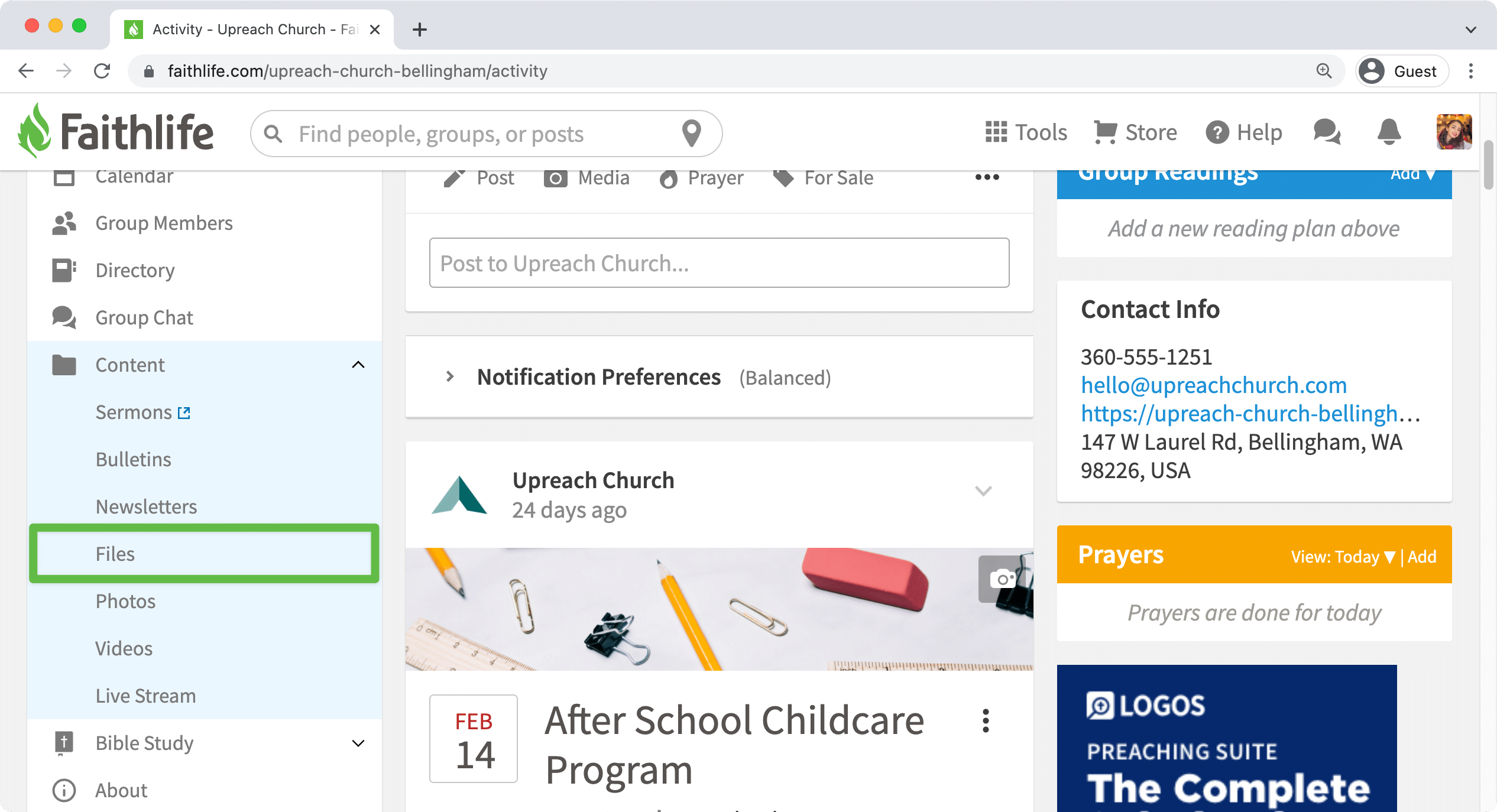 Note: If the Files option is not visible, you do not have access to view your files. Contact your group's administrator for access.
Your Digital Asset Manager will open. Click the View asset details icon

.
Skip ahead to:
Update Files
You can replace any file with an updated version through the Formats tile on the View asset details page.
Click Update.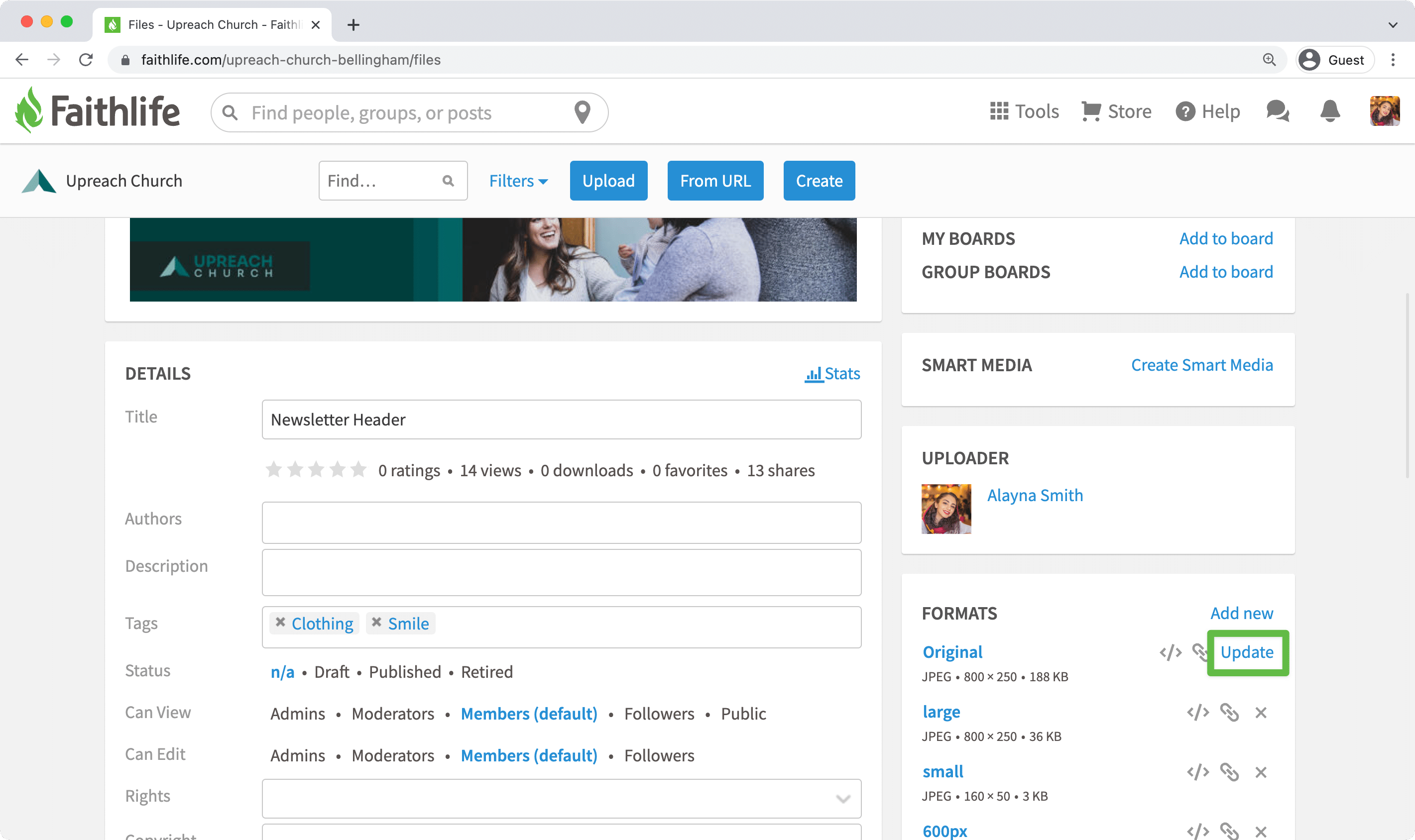 Pro Tip: You can also drag and drop your updated file to the Formats tile to automatically update the file.
Select your new version of the file and click Open.
Faithlife will update your file everywhere it's used. Update it once and get the benefits everywhere you've shared the file.
Note: If you've shared a specific version of an asset, that share will not update with the updated file. Learn more about sharing files from your Digital Asset Manager.
Work with Formats
You can keep all versions of a particular asset together—even if they're different sizes or file types.
Auto-generated asset versions.
When you upload media files, the Digital Asset Manager automatically creates smaller resolution versions of your asset. This means you can upload your best-quality asset and immediately have access to multiple sizes of the same media file for use in any context.
Different file types will auto-generate different system formats. For instance, if you upload a video, like the MP4 below, the asset manger will generate both lower resolution versions of your video and a variety of video thumbnails.
View your asset's original format and system-generated formats in the Formats tile.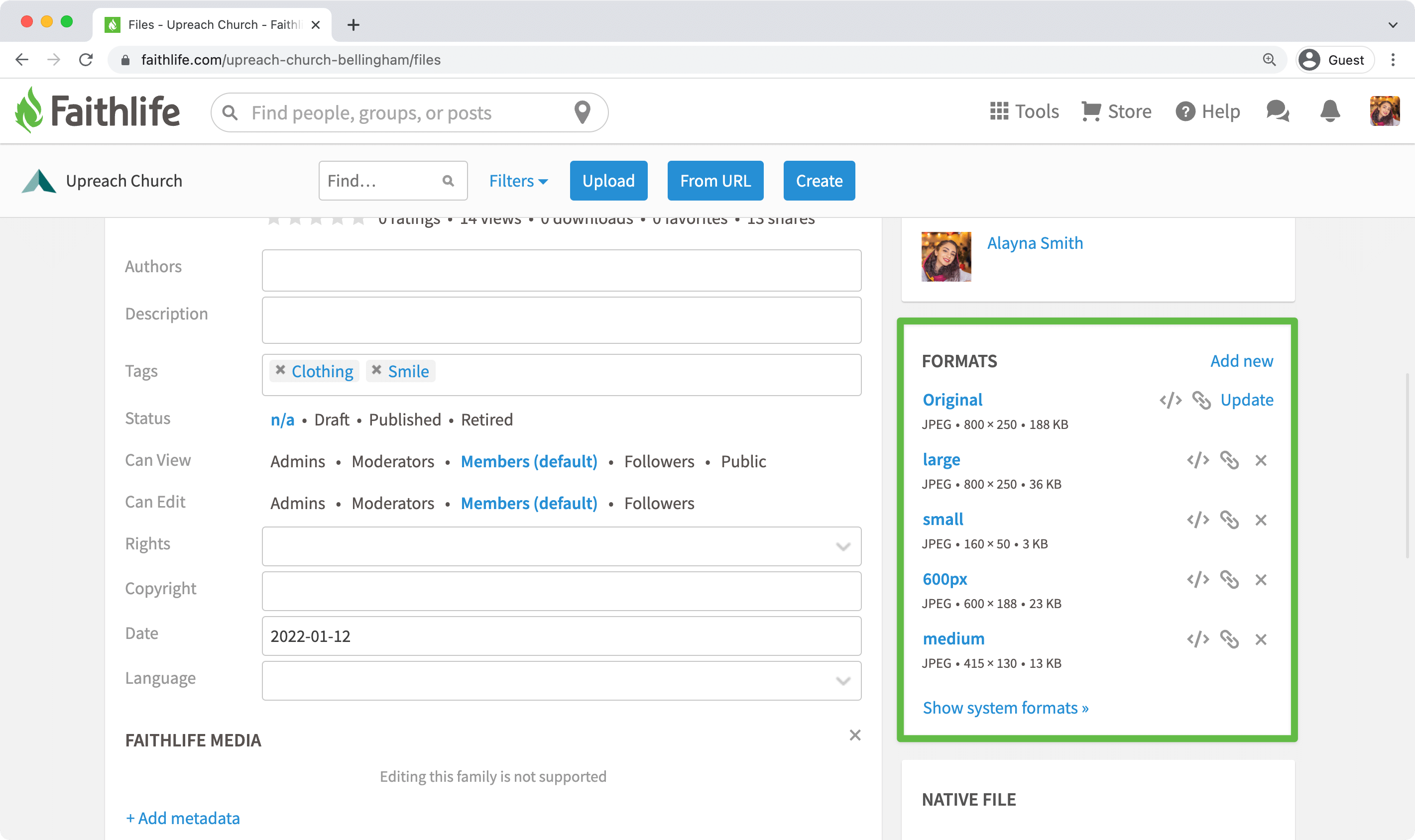 Note: Click Show system formats to show these files if they aren't already visible.
Add custom versions to an asset.
Select Add new to add a new format.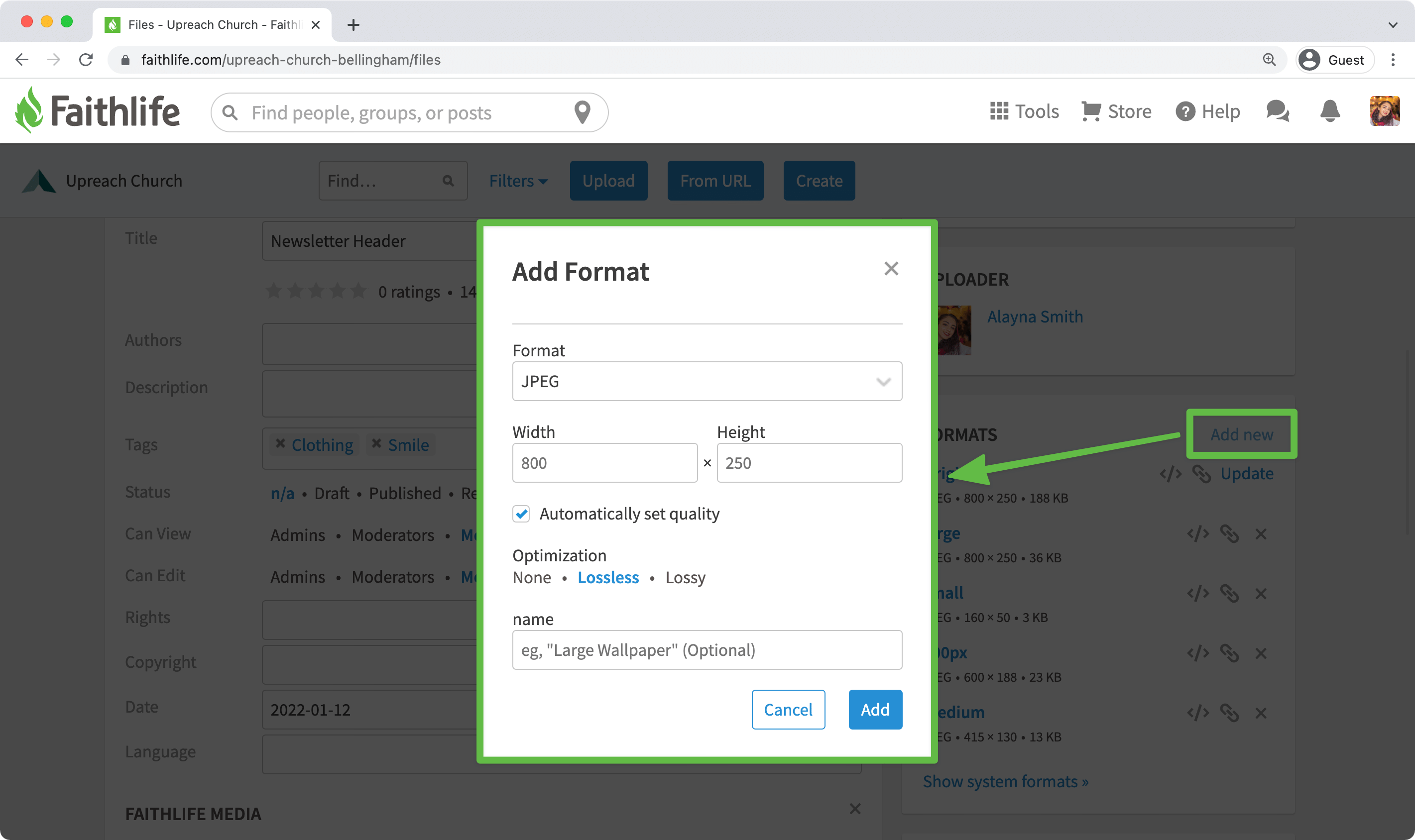 Select your desired options for Format, Width, Height, and Bitrate (kbps). You can also name the format if you prefer. Click Add once you have completed your selections.
Share or delete asset versions.
You can share or delete individual versions of assets from the Formats tile.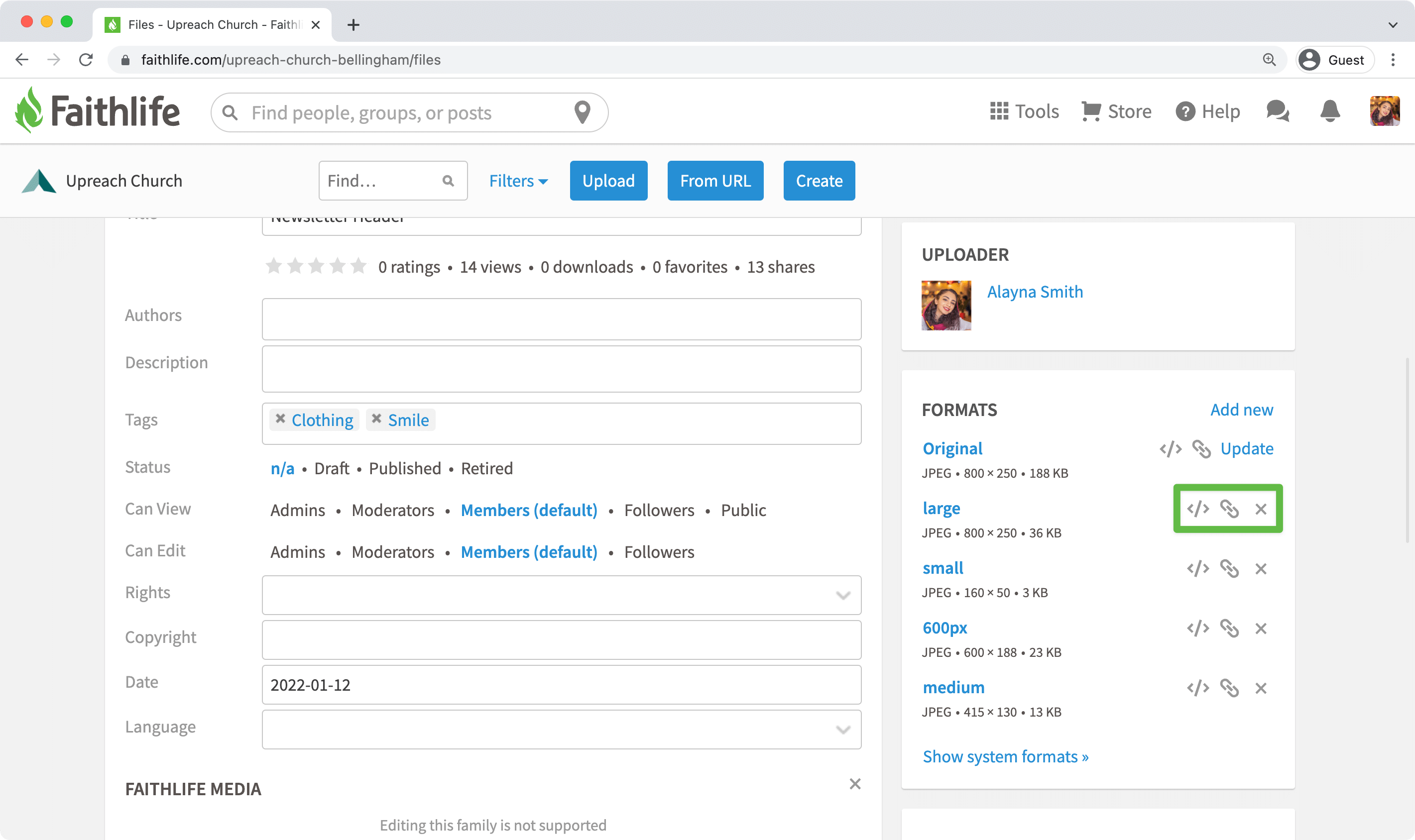 Copy an HTML-ready link to your clipboard for this asset version
Copy a direct CDN link to your clipboard for this asset version

×

Delete this asset version
Revert File Details
Faithlife's digital asset manager keeps a full version history of every asset in your vault. If you make a mistake or need to return to an older version of your file, you can always go back.
Scroll down to Edit History.
Click Revert on any previous version. To return to a previous version of the asset, click Revert on the version to which you want to return.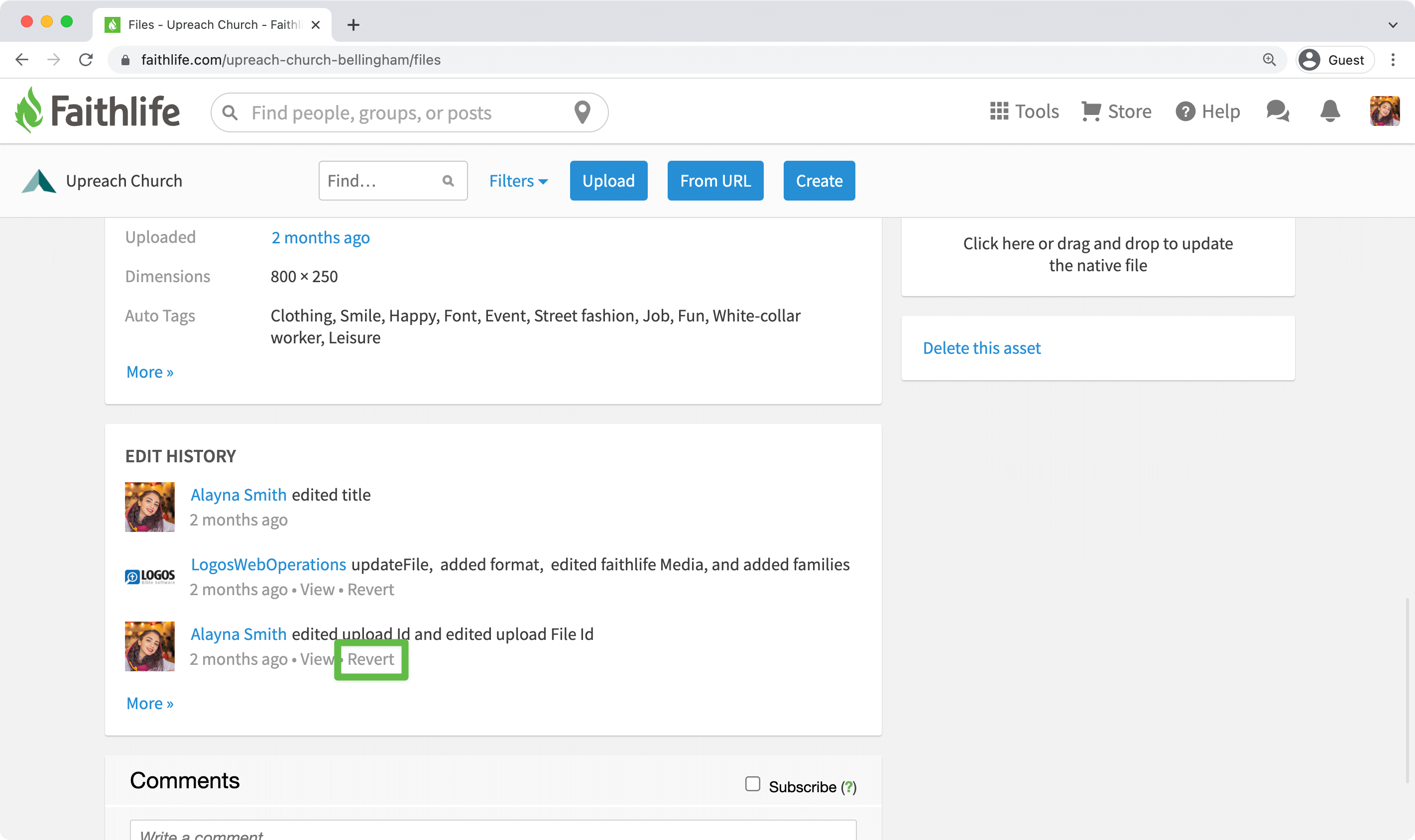 Note: You may need to click More if the full version history isn't visible.
If you're not sure which previous version you want, click View to sample the changes.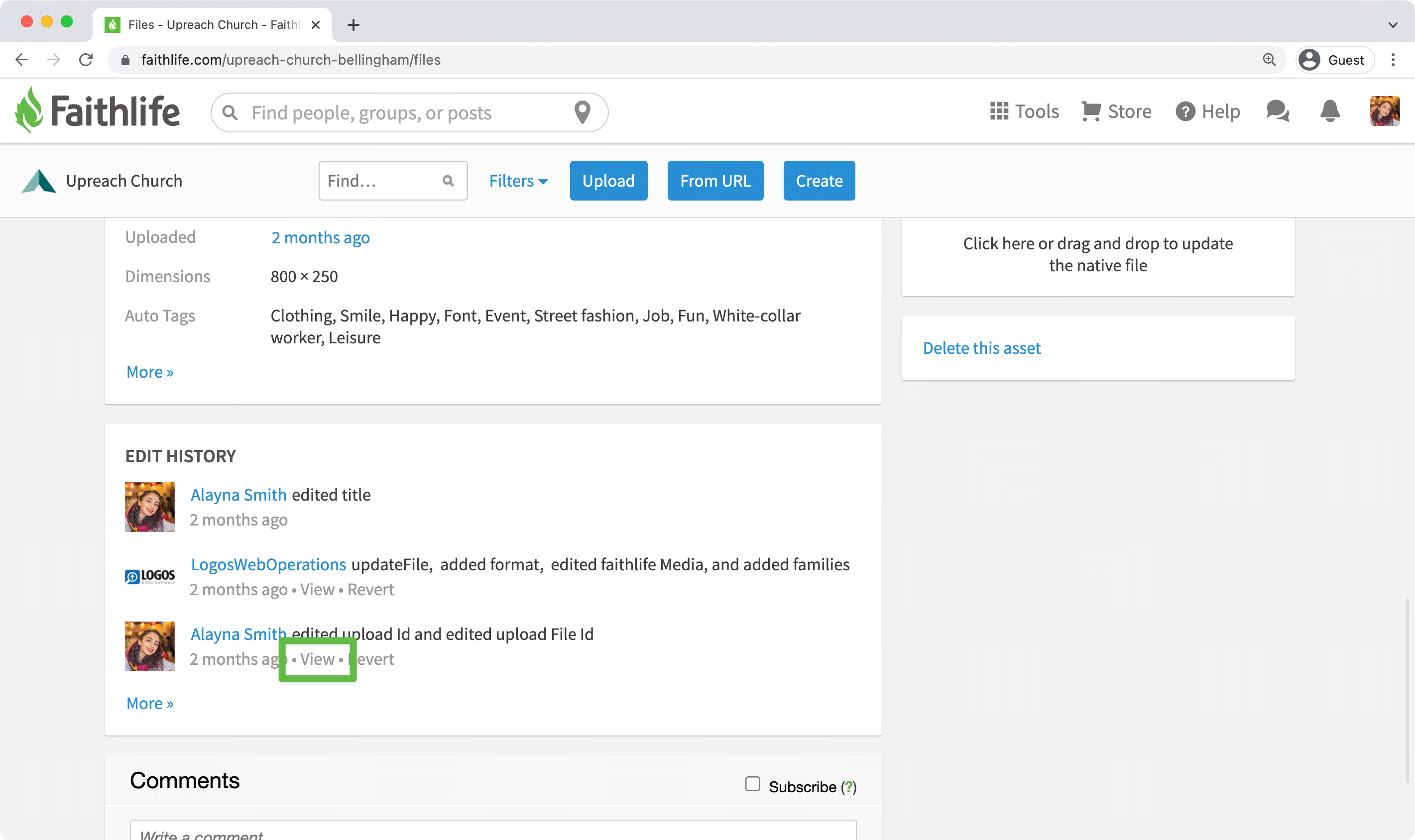 A banner displays as a notification that you are viewing a past revision of the asset.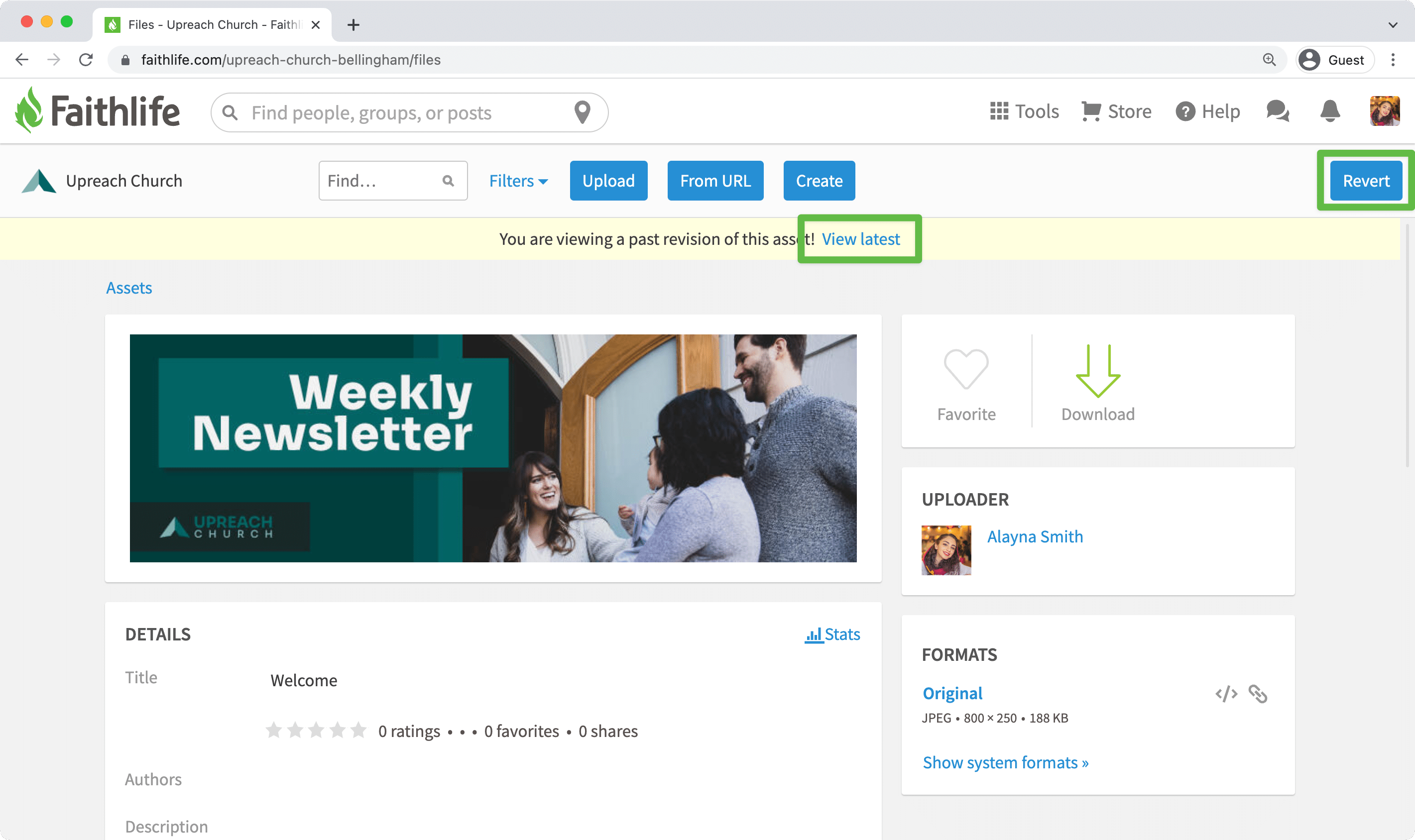 To return to the current view, click View latest.
To revert to the previewed file, click Revert in the top right-hand corner.