While viewing your Digital Asset Manager, you can sort your assets or adjust your view settings to fit your preferences.
Skip ahead to:
Sort Assets
By default, all your assets are sorted by Upload date, but you can set your own custom sorting using the Sort dropdown. Choose one of the auto-populated options or select Custom to sort by any other available field not listed.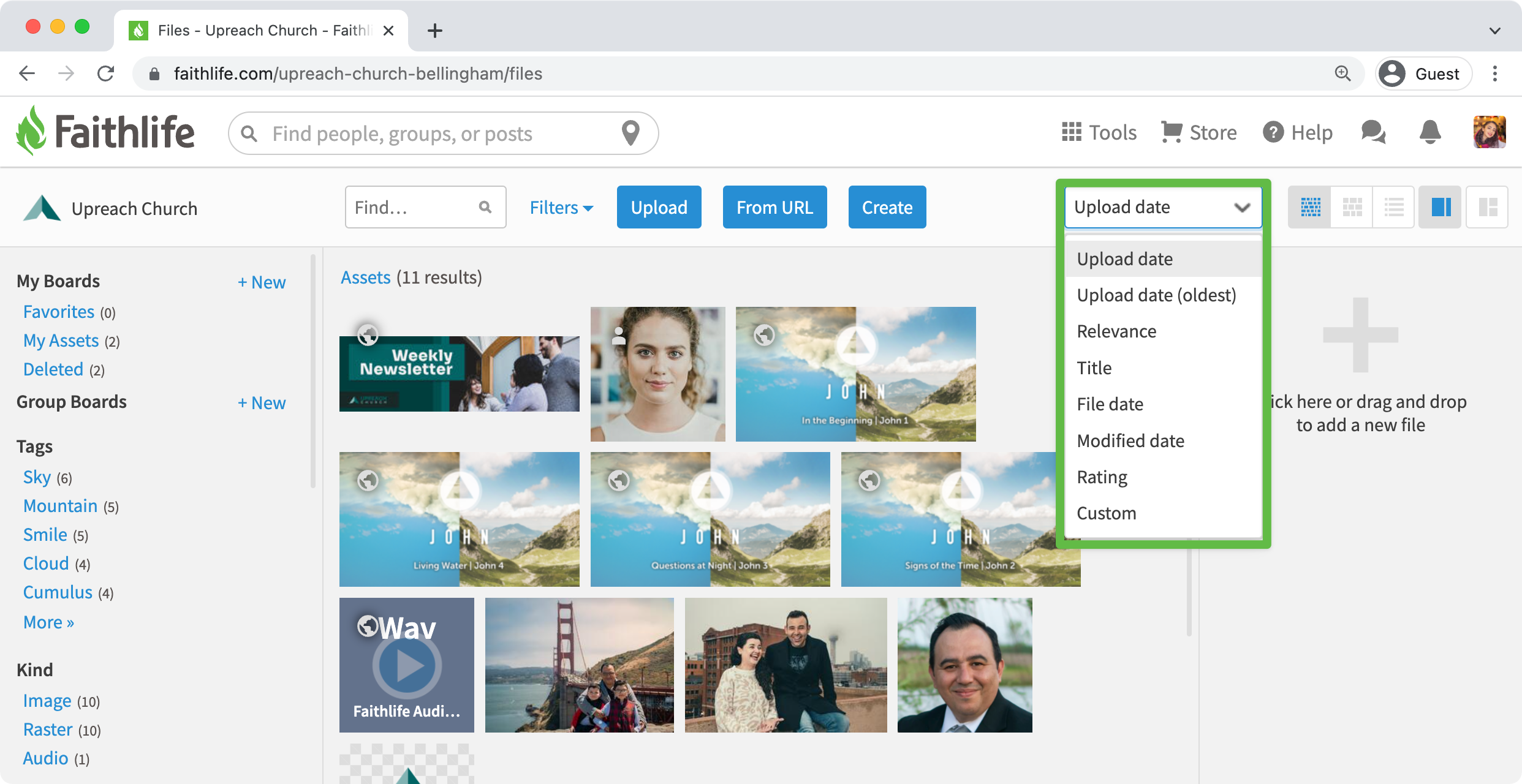 Customize View Settings
You can customize your view settings in a variety of ways:
Choose a Grid View.
You can view your assets in one of three grids:
Small Grid View — show small previews of your assets

Grid View — show medium previews of your assets

Table View — show all assets in a table with rows and columns

Toggle the Sidebar.
The sidebar shows an asset's details when you select it. Click the Toggle Icon Button

to toggle the sidebar visibility.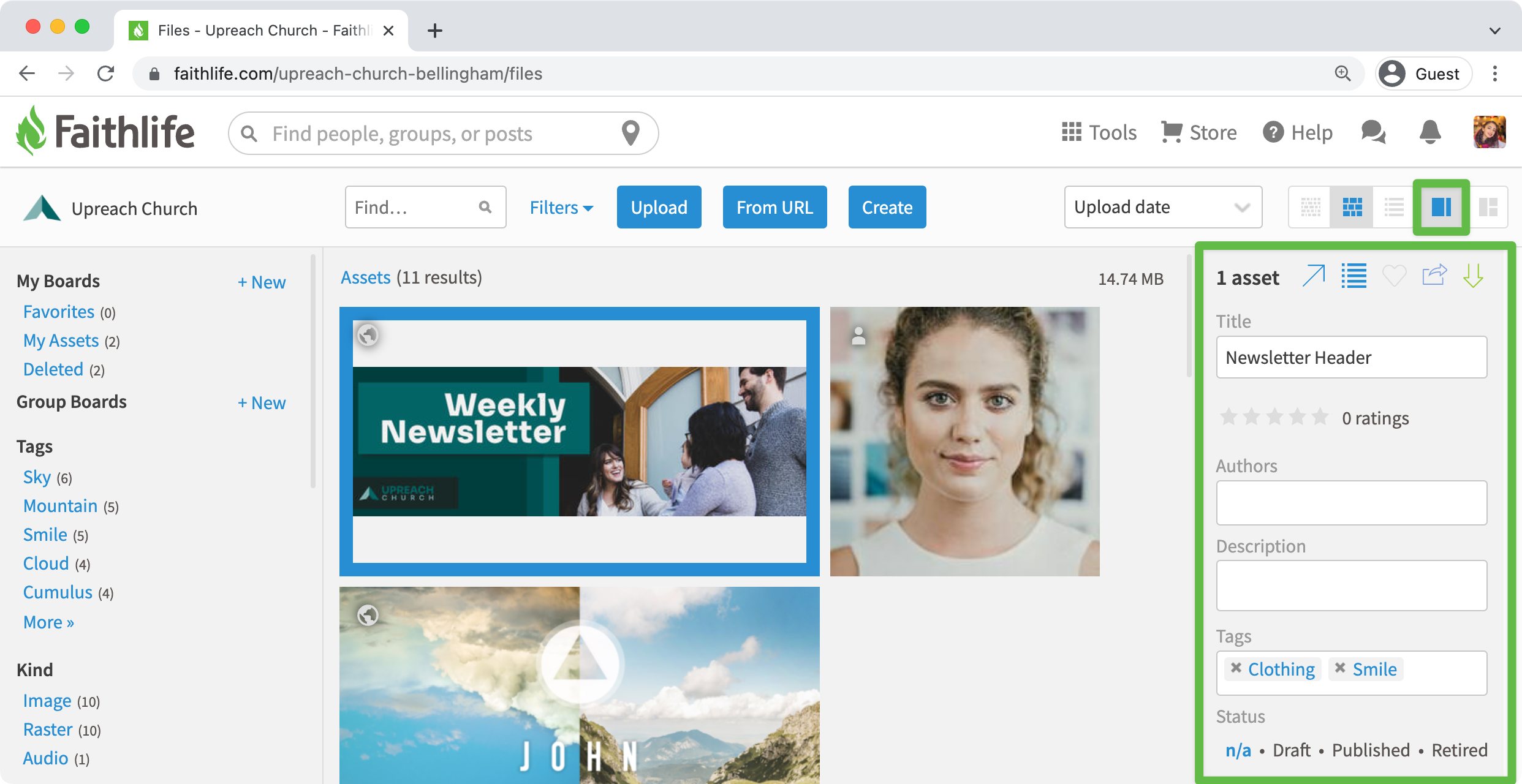 Note: To view all asset details, hover over the asset and click the View Asset details icon

.
Toggle the Preview Pane.
While any asset is selected, you can preview the asset in a larger preview pane. Click the Preview Pane icon

to toggle the panel's visibility.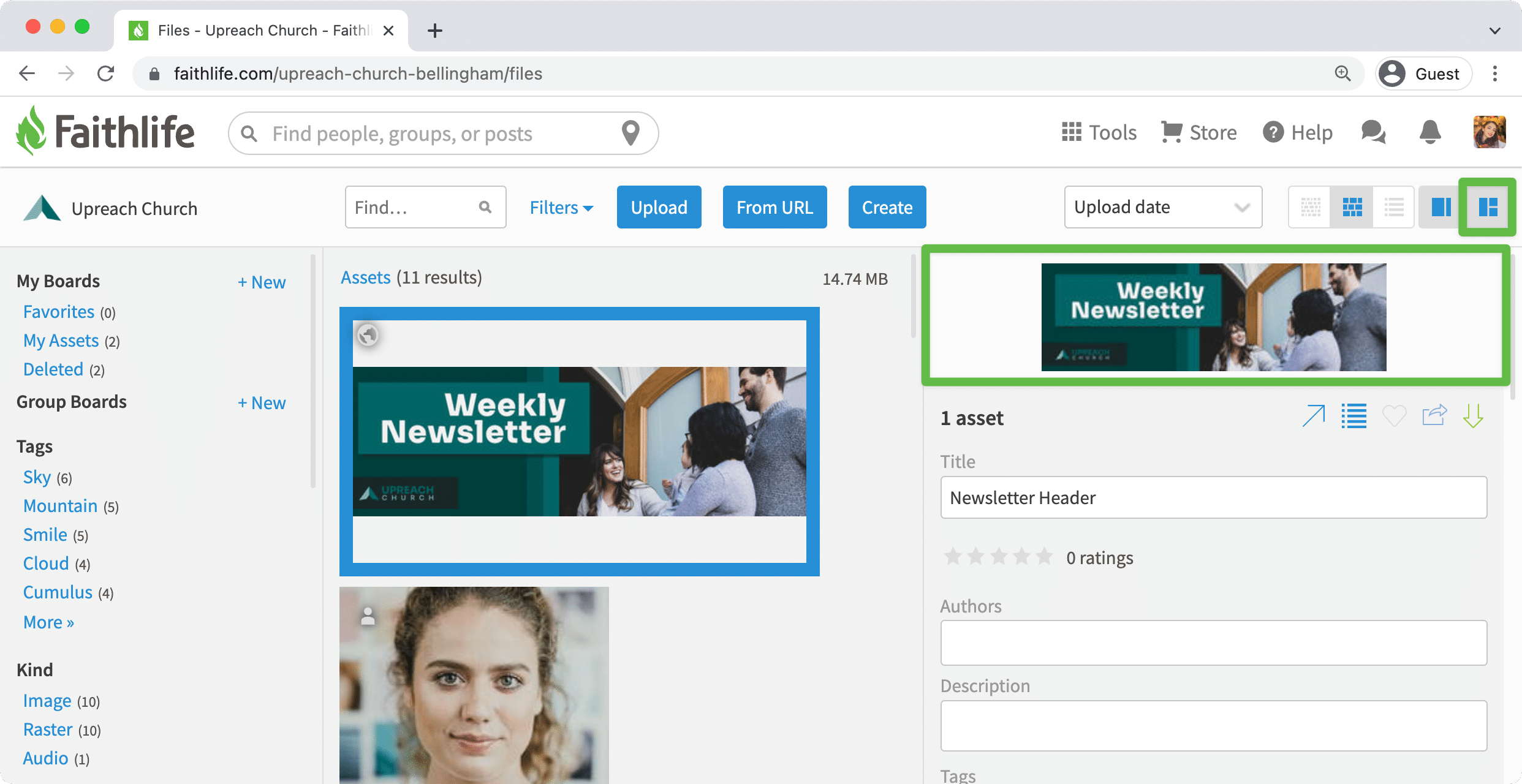 If both the sidebar and the preview pane are selected, a large preview will show with the asset's details below.
Note: You can also preview the asset in a larger size by double-clicking the asset.