Faithlife makes it easy to upload and share videos for your church. You can upload videos from your Church group, select who can view them, and distribute them to a variety of places.
Skip ahead to:
1. Upload your video
To view your files, go to Faithlife.com, log in, and navigate to your Faithlife group. Expand Content in the Community panel and click Files.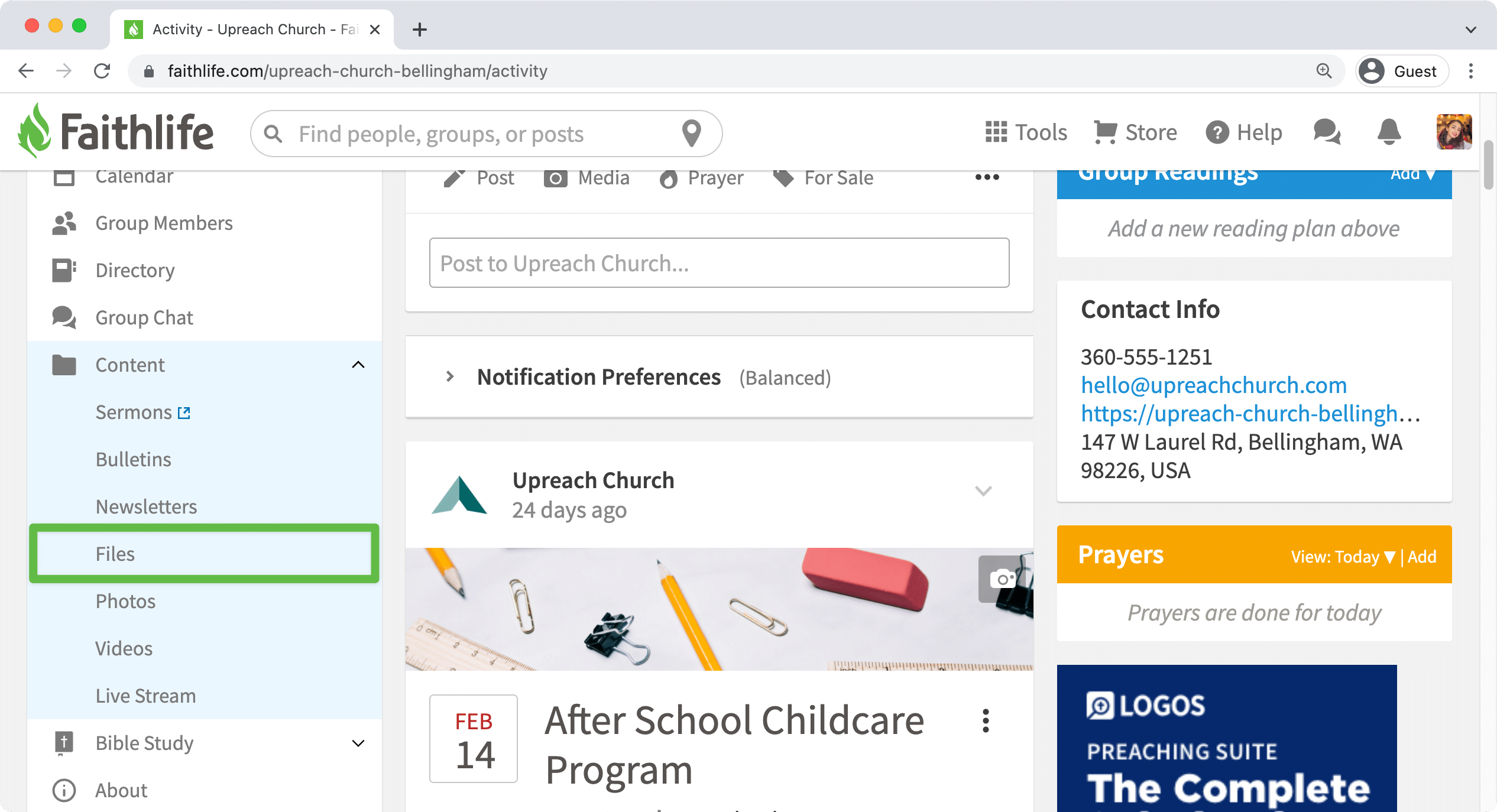 Note: Learn more about working with the Digital Asset Manager.
Click Upload and use the dialog box to select and upload your file. Alternatively, drag and drop your video to the main window of the Digital Asset Manager.
Note: The Digital Asset Manager accepts all standard video formats, including MOV, MP4, WMV, and AVI.
Once your file is uploaded, you will see a notification that the system is processing the file. Your video will become available as soon as the system finished processing.
2. Add Metadata and Adjust Permissions
Hover over the item, then click the View asset details

icon.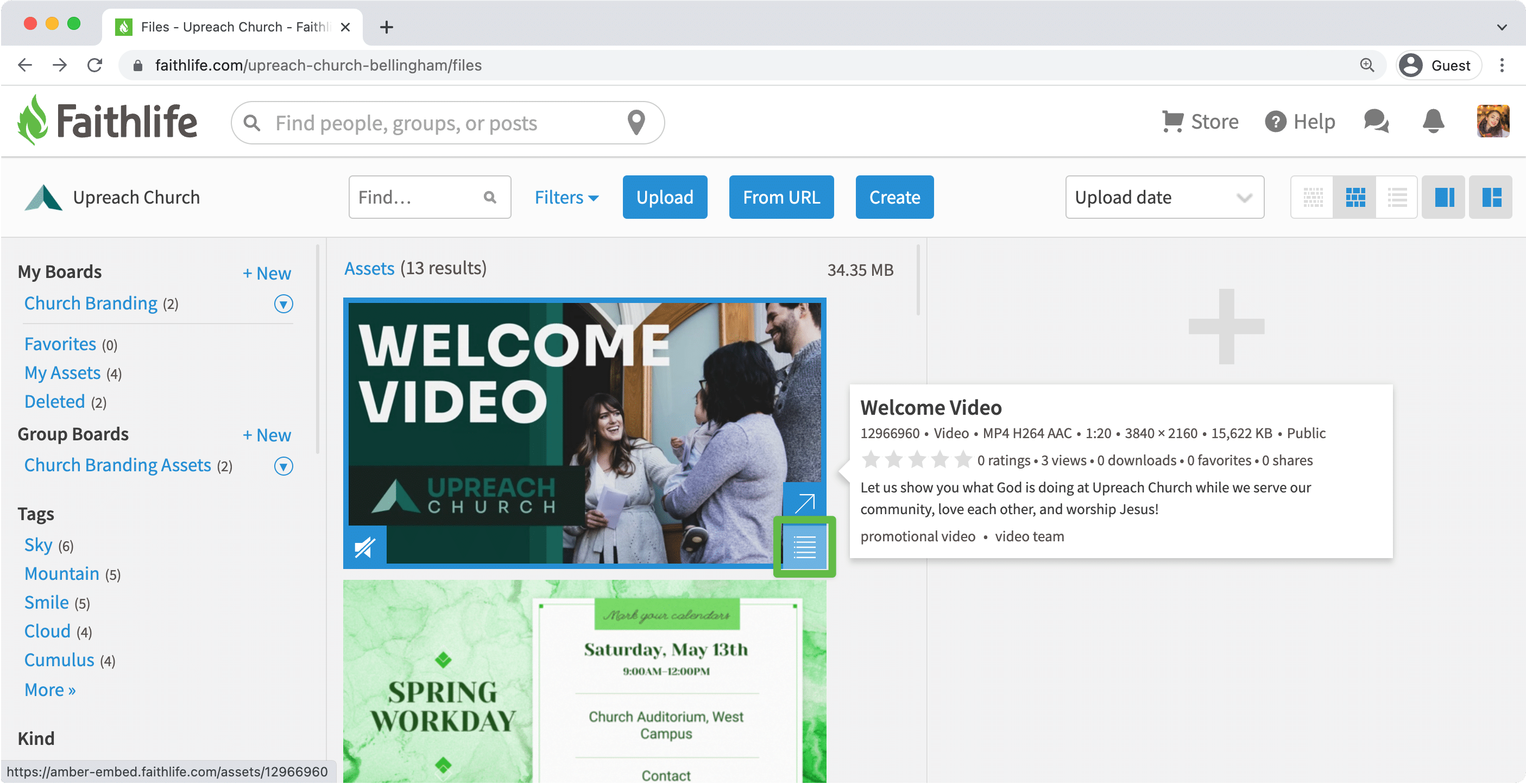 Add Metadata
Provide an author, description, and tags for your video.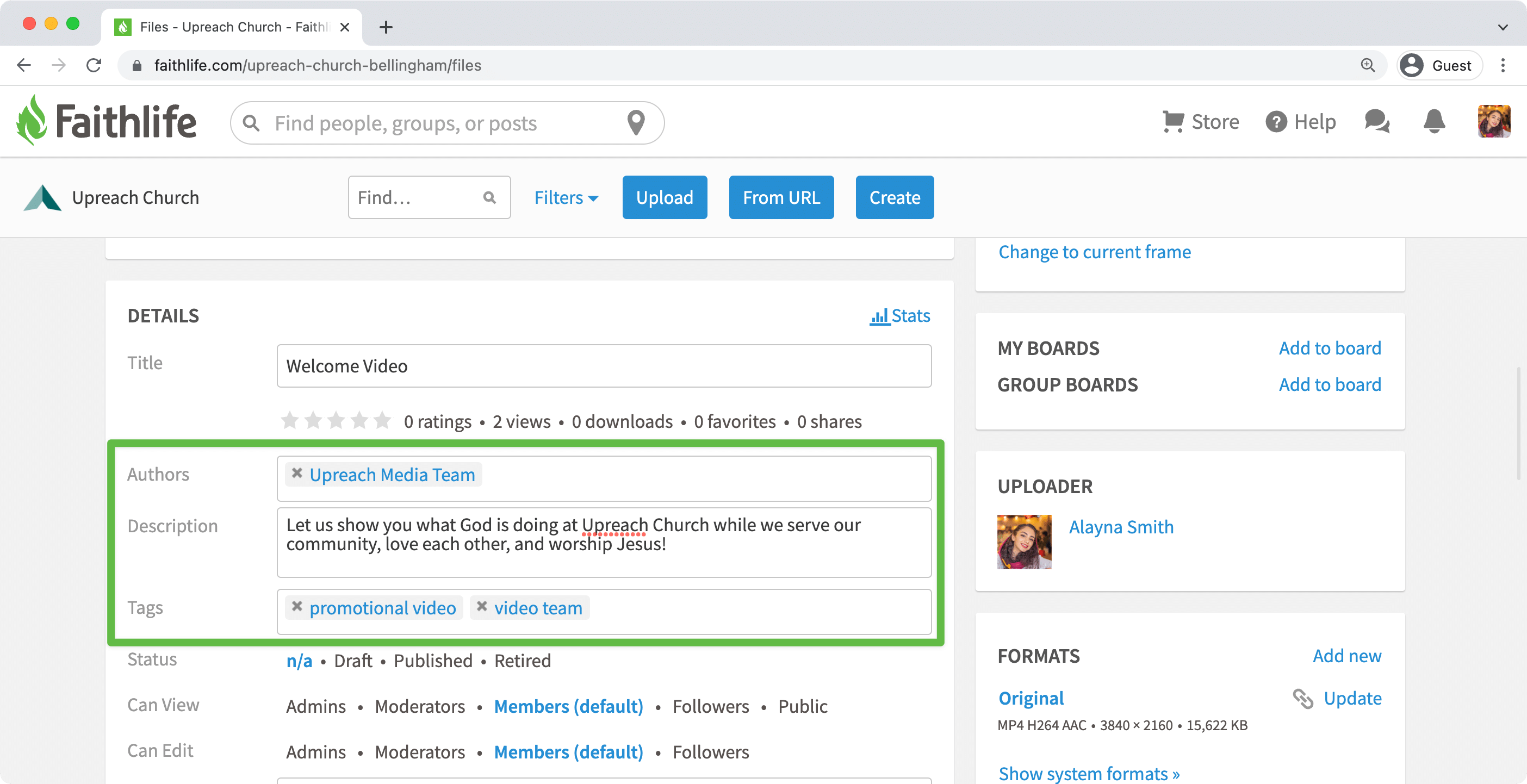 Note: Adding metadata is important because it allows you to find and display specific videos.
Adjust Permissions
Set the video status to Published. (You must change the status to Published if you want the video to display anywhere.)
Change the View permissions for your video. Permissions correspond to the different user roles in your church group. If you want your video to be visible to anyone, select Public.


Note: Do not add anything to the Rights or Copyright fields as this can often cause problems when sharing your video for others to view.
3. Share Your Video
With your permissions set properly, you can share your video in a variety of ways:
Share a direct link.
While viewing the video in the Digital Asset Manager, click the Web Optimized link icon

to copy an optimized url to your clipboard.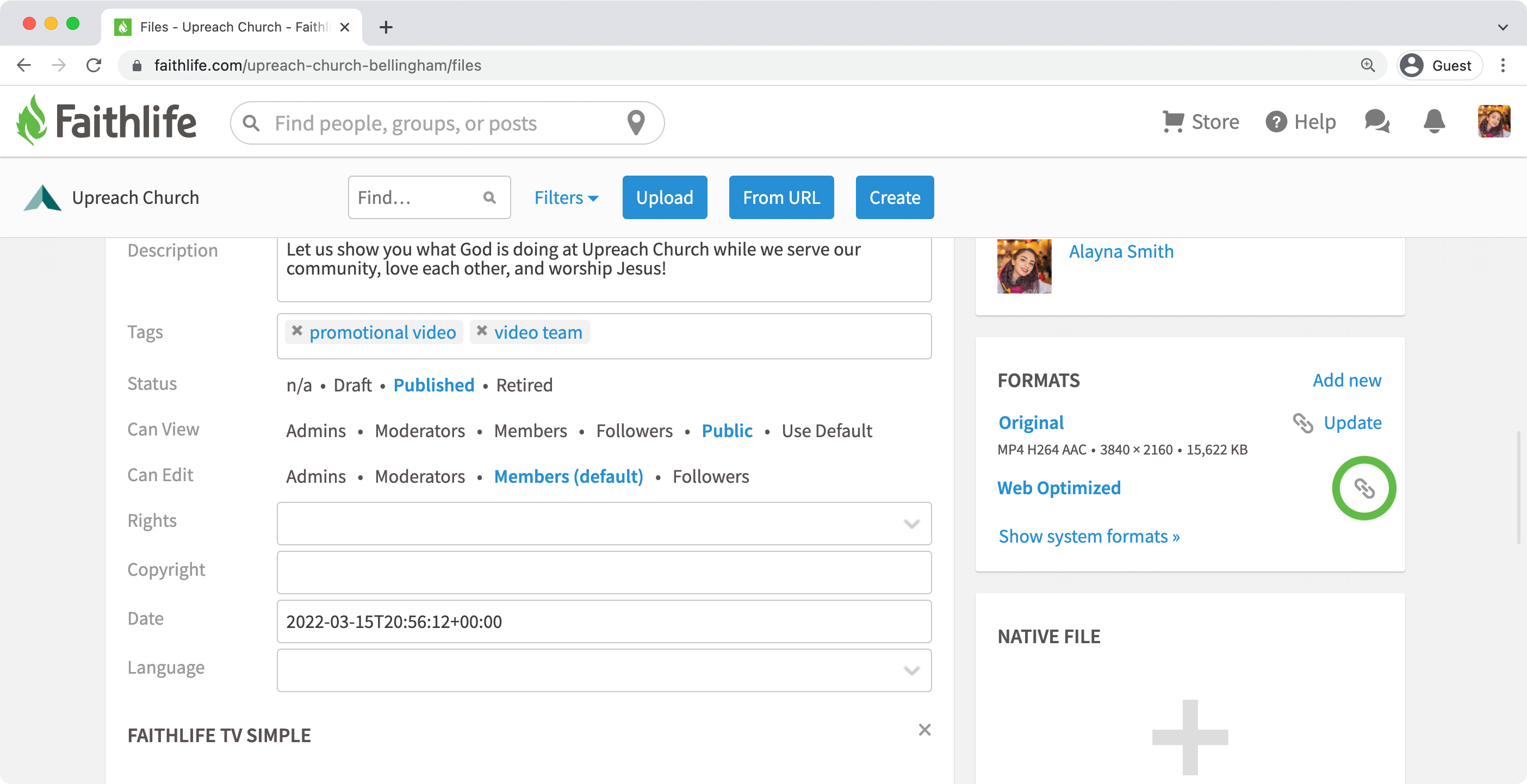 Note: If you don't see Web Optimized, make sure you've first set the video's Can View permission settings to Public. While you can copy the original link, this will copy a link to the current version of the file and won't automatically update if you update your video file.
Share on Social or as an HTML embed code
While viewing the video in the Digital Asset Manager, click the Share icon

to create a share link.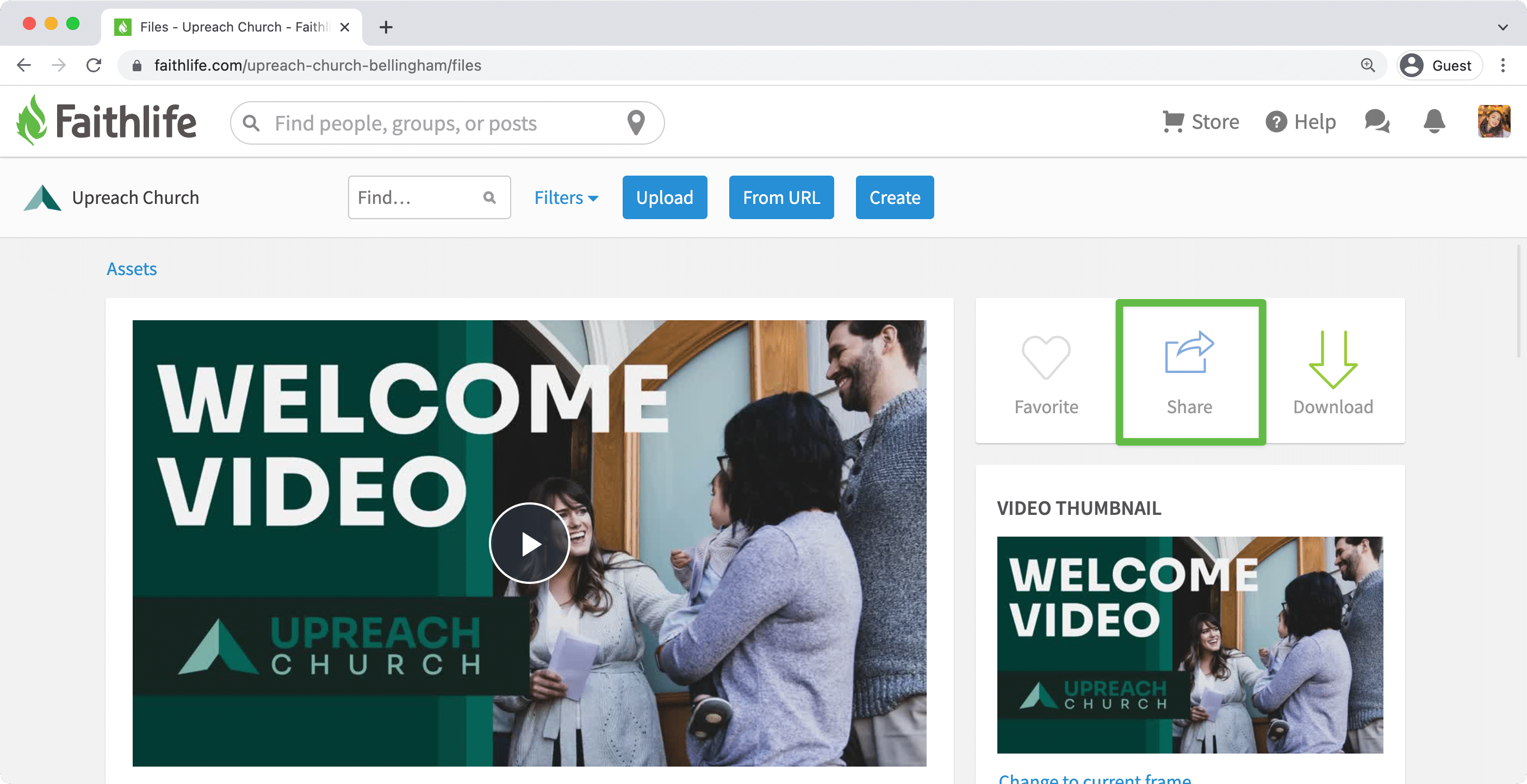 You can share on social or with a URL or copy an HTML embed code.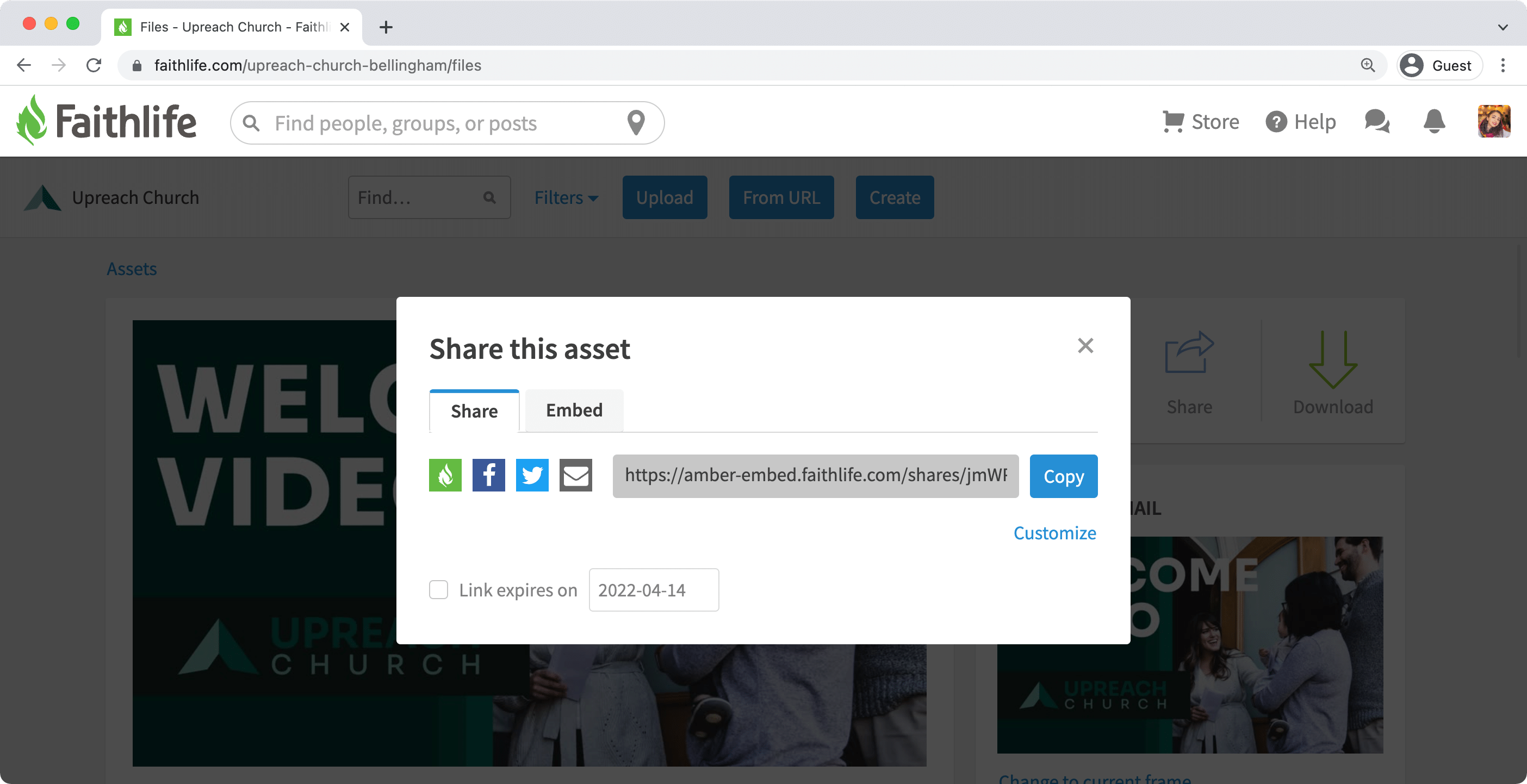 Share: Share on Faithlife, Facebook, Twitter, Email, or copy a URL from the Share tab.
Embed: Customize and share an HTML embed code from the Embed tab.
Note: Learn more about creating share links in the Digital Asset Manager.
Share on Faithlife TV
Every member of your church group can view your published videos on Faithlife TV.
Open Faithlife TV on your TV, mobile device, or navigate to FaithlifeTV.com and sign in.
To search for a specific video, enter the title in the search box.
Select your video to open it's Faithlife TV page.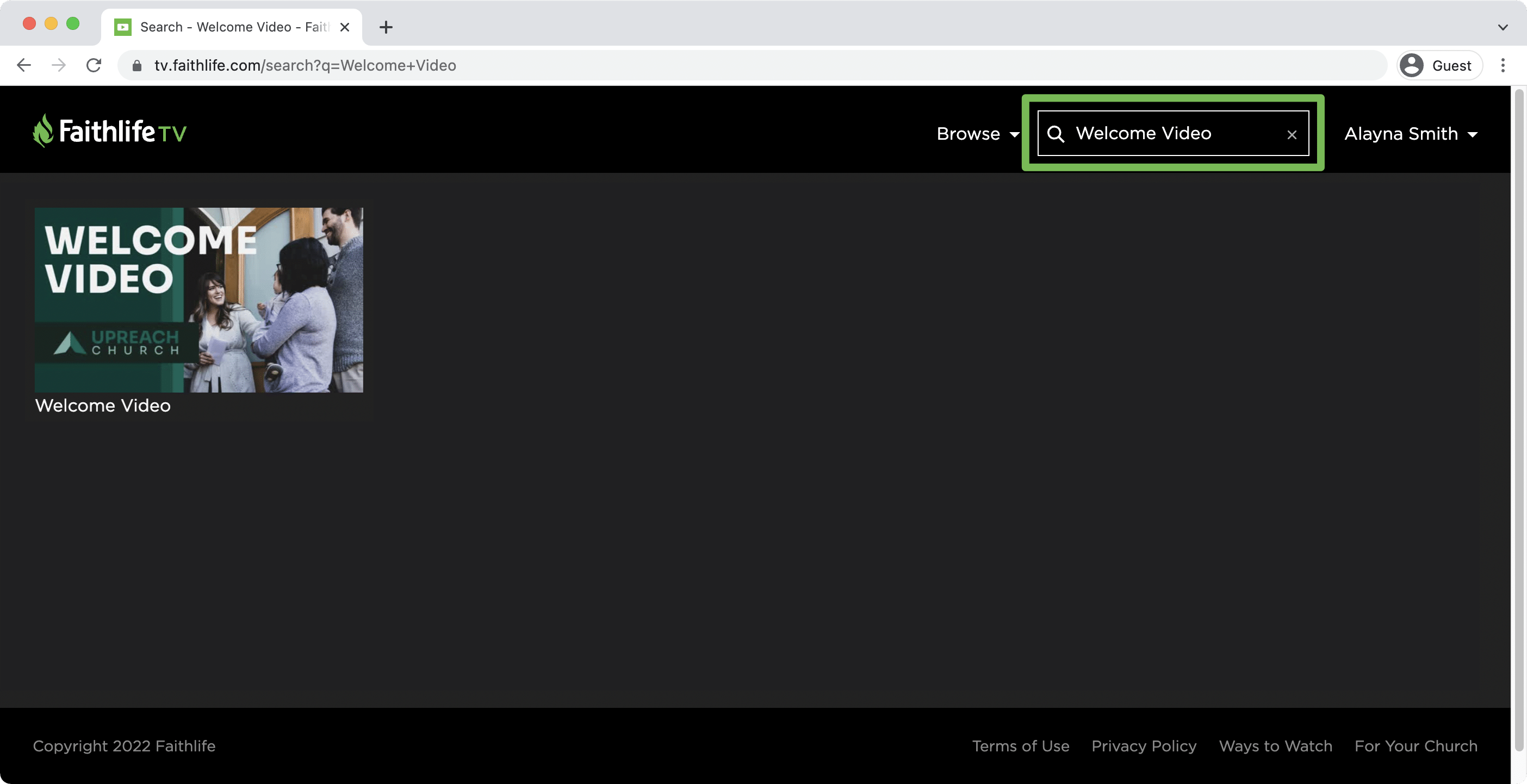 Note: To view videos published by your church only, click Browse and select your church's name from the dropdown list that appears.
Click the video to view it and share the Faithlife TV URL directly or use one of the share or embed links.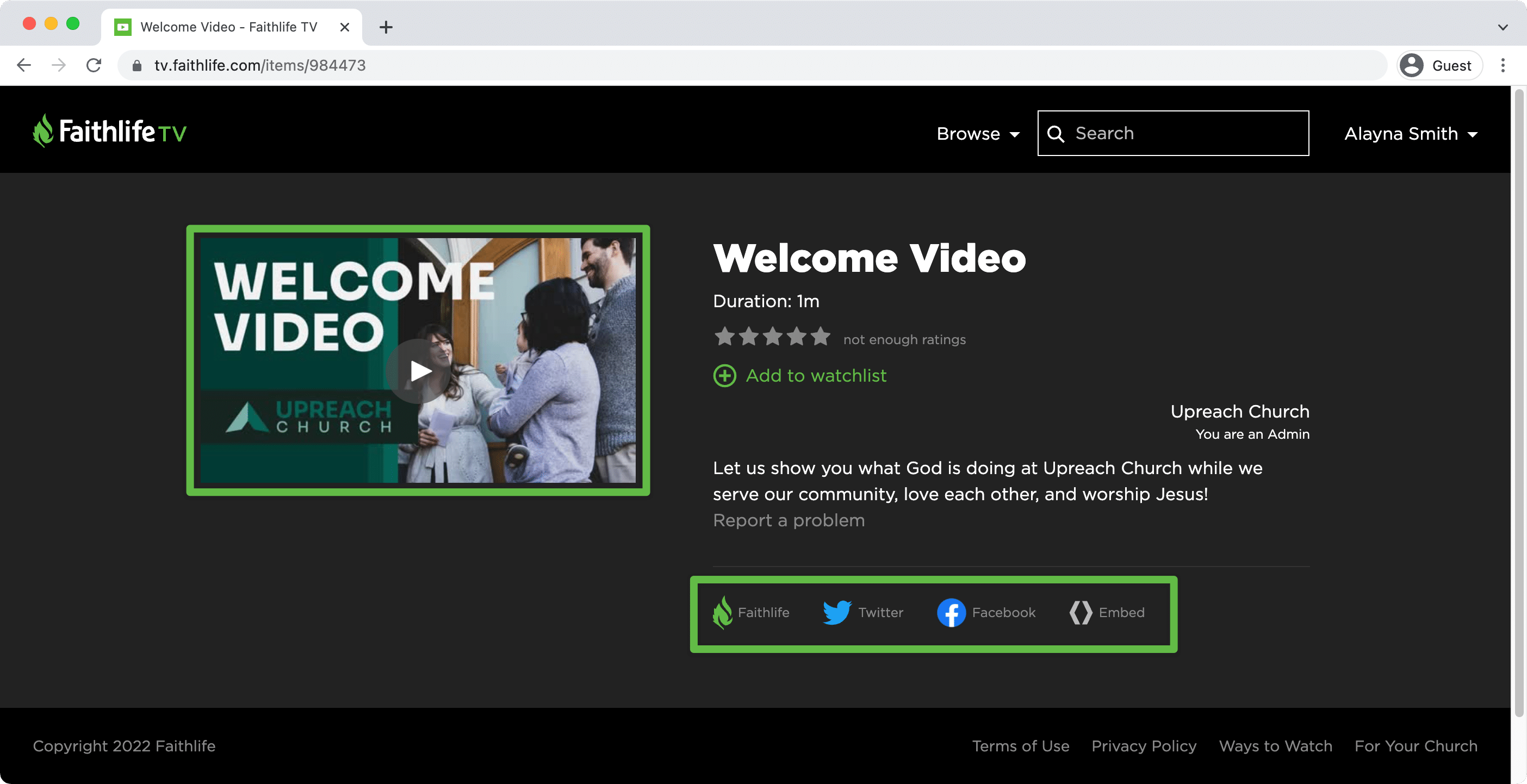 Note: Learn more about sharing Faithlife TV content.