Faithlife groups are online communities for your ministry. They help you better communicate, share, and serve together.
Follow a Group
When you find a new Faithlife Group that interests you, you can follow that group. Posts from groups you follow will show up in your news feed and you'll be able to view information within the group.
Using the search bar at the top of the page, search by topic or location for new groups to join.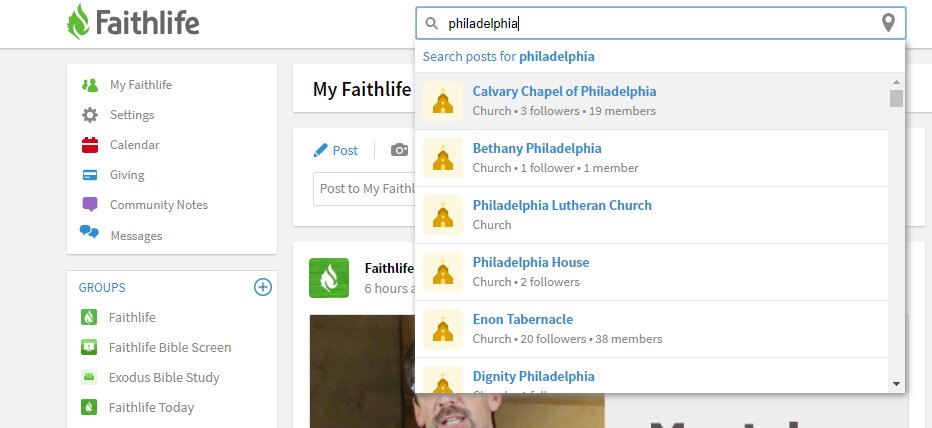 When you find a group that interests you, select it from the search results and click Follow in the "About this group" box.

Once following, you can browse through posts on the group home page. Future posts on the group page will appear in your Faithlife news feed.
Keep in mind that as a follower you are not able to post on the group page or send messages within the group. To do that, you need to become a member of the group (usually in response to an invite from a group administrator).
Responding to Invitations to a Group
With an invitation from a group moderator or admin, you can join a group as a member with full group privileges. Depending on the group's settings, you will be able to do things like post messages to the group page, view the group membership list, and send messages to the group.
When an admin or moderator invites you to join a group, you'll get a notification in your Faithlife notifications area. To access it, click the notifications icon, where you'll see the invitation.

Clicking the invitation will take you to the group's page, where you can accept or decline the invitation.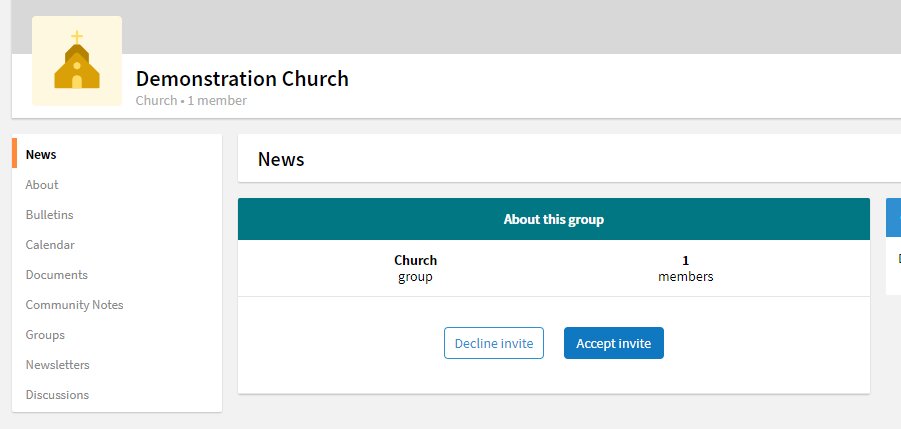 Once you accept, you'll be taken to the group's home page. You are now a member of the group!