As you manage your licenses using Portal, a series of automated messages will be sent out to your users to alert them of important changes.  You can preview these emails and their intention below.
*Important: It is recommended that your I.T. department whitelist support@logos.com to prevent these emails from getting blocked.  If your users do not receive these emails, it is most likely that the emails are being filtered or blocked.  These emails will come from Sender: support@logos.com. Please have your IT department add this email to the approved sender list so that users receive notifications.  
License Claim Notification
Goal: To let your users know they have access to a license and need to claim it.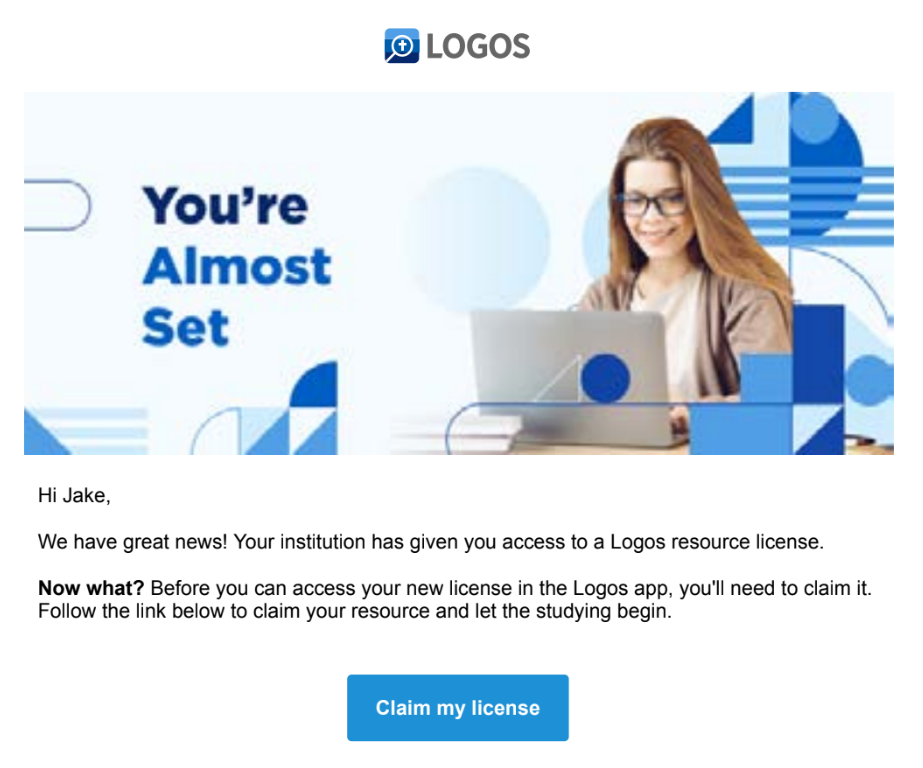 What happens once a user clicks the claim link in the email?
First, the user will need to verify their identity by entering the email you entered into Portal.  This will be the same email where they received the claim notification.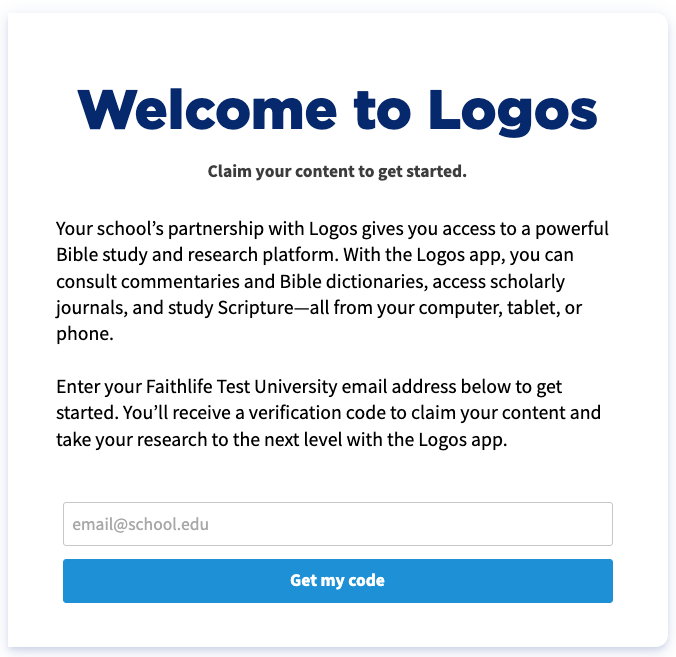 Next, a verification code will be emailed to the user.  This verification code will be used to claim any Logos content that has been granted to them.  Users simply need to enter and submit the code.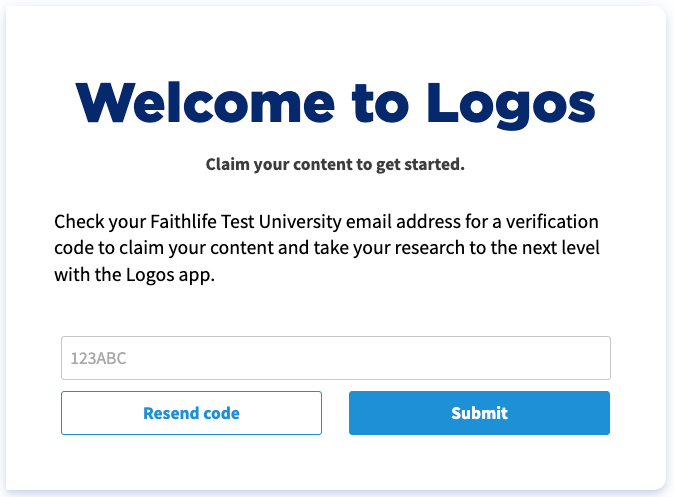 Last, users will be prompted to create or sign in to a Logos account.  The account they sign in to during this step will be associated with the user account in Portal.  Once signed in, the claim process is complete, and users can go to the Logos web app to start using Logos.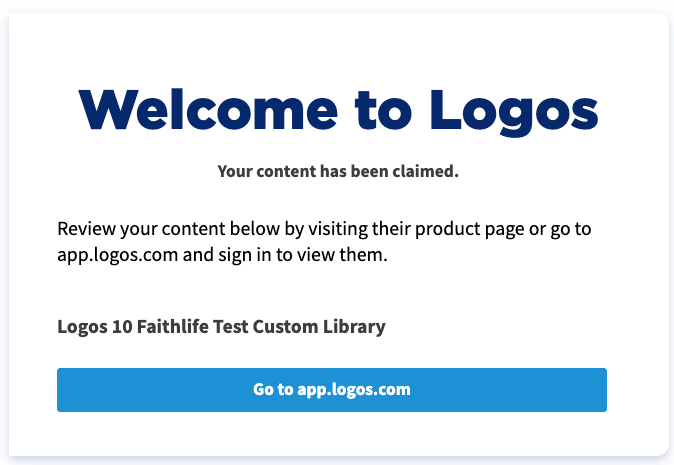 License Access Notification
Goal: To let your users know they have successfully claimed their license and can begin using the Logos apps.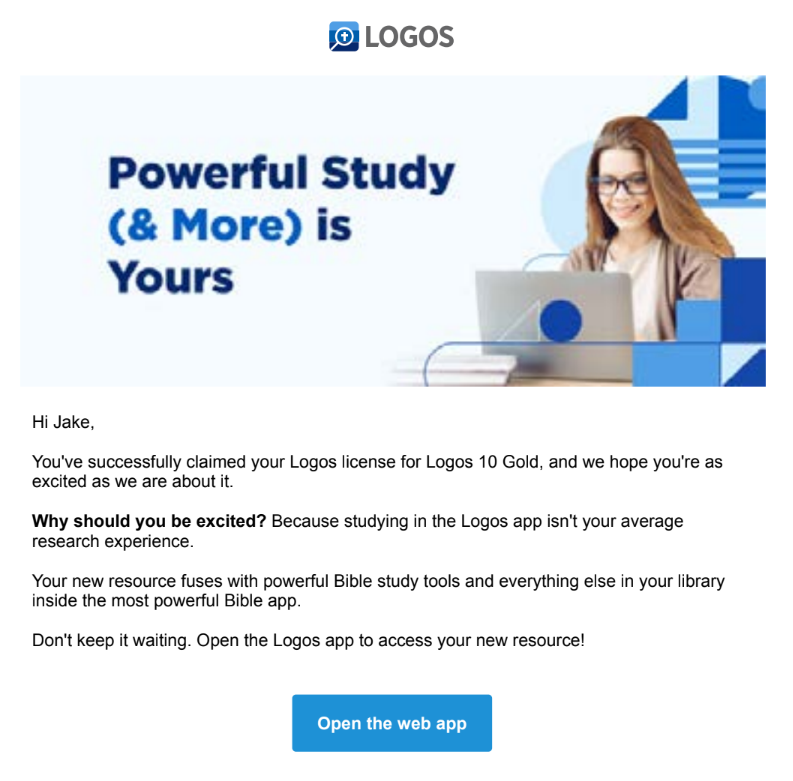 License Removal Notification
Goal: To notify users when a license has been removed from their account.
Notification of Permanent Ownership
Goal: To let users know their license status has been changed from temporary access to permanent ownership.