Transcripts are available in bundles for as little as $1 per sermon:
10 for $19.99
50 for $74.99
100 for $99.99
We'll close-caption your sermon video or slides, do a tone analysis, and make your transcript fully searchable.
You can buy sermon transcription bundles on Logos Sermons or in Proclaim.
Purchasing Sermon Transcripts in Logos Sermons
Use Logos Sermons to buy transcripts if you want to use the Sermons web page to transcribe previous sermons. You can purchase them in the Transcript section of your sermon.
Note: If you use Proclaim, any transcripts you purchase through Proclaim will also be available for your presentation team to use. If you purchase transcripts through Sermons, they will be available for you to use in Sermons and are made available to use in Proclaim by your presentation team. You can restrict usage by removing the credits from the group in the Link Accounts menu.
Purchasing Sermon Transcripts in Proclaim
Purchase transcripts from Proclaim if you want anyone in your group to be able to use them when publishing a sermon.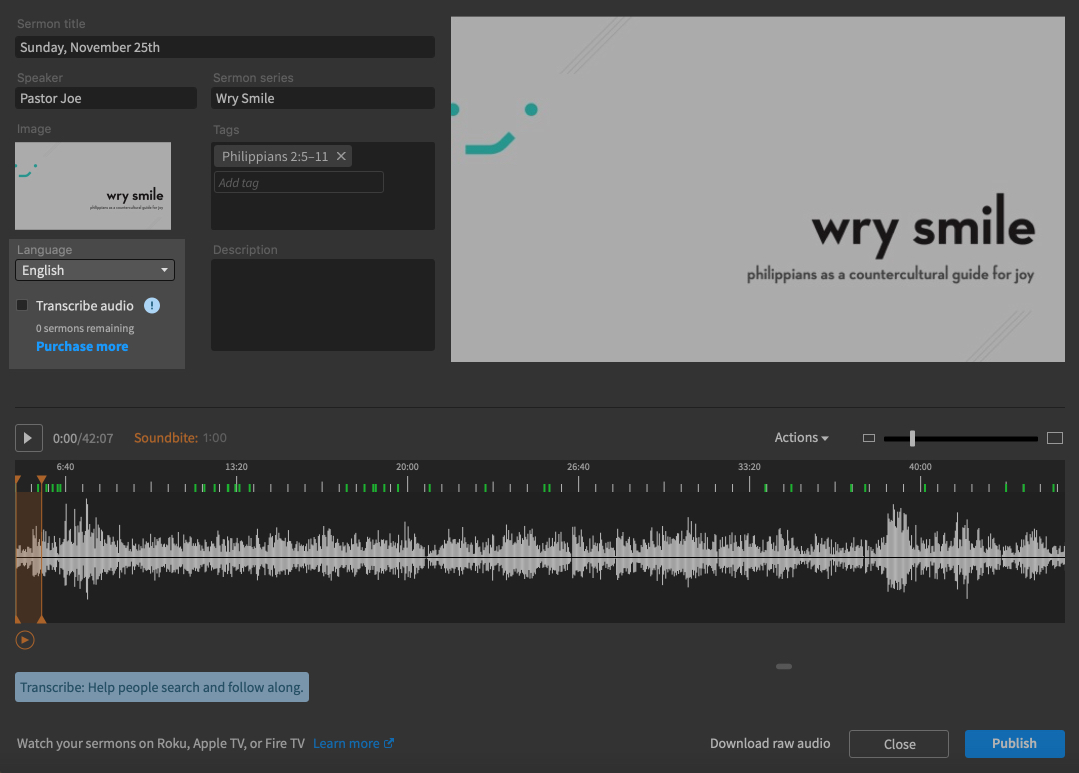 You can use these to transcribe new and existing sermons in Proclaim. When you've used them up, just buy more in the sermon publishing window.