The Maps search was introduced in Logos 10.1 and it provides an easy way for you to search for a location or entities associated with a location.
Skip ahead to:
Focusing on Particular Sets of Maps
Running a Maps Search
To begin a Maps Search.
Click the Search button in the toolbar.
Ensure that the Maps search type is selected (Other search types available depend on your base package.)
Logos provides several tools to help you formulate an effective query:
Search Helps (in the main search pane) provide basic guidance about how to construct your search.

Search Templates allow you to build a more complex search without having to use search syntax. Instead, select the kind of search you want to make, then enter your search terms in the dialog box that appears. Search Templates appear in the left navigation menu, which can be toggled on/off using the navigation menu icon .

Type your search term and press Enter. And it is recommended to "fully specify" the search term by prefixing it with something like place: This will pick up all entries that are tagged as relating to that particular entity.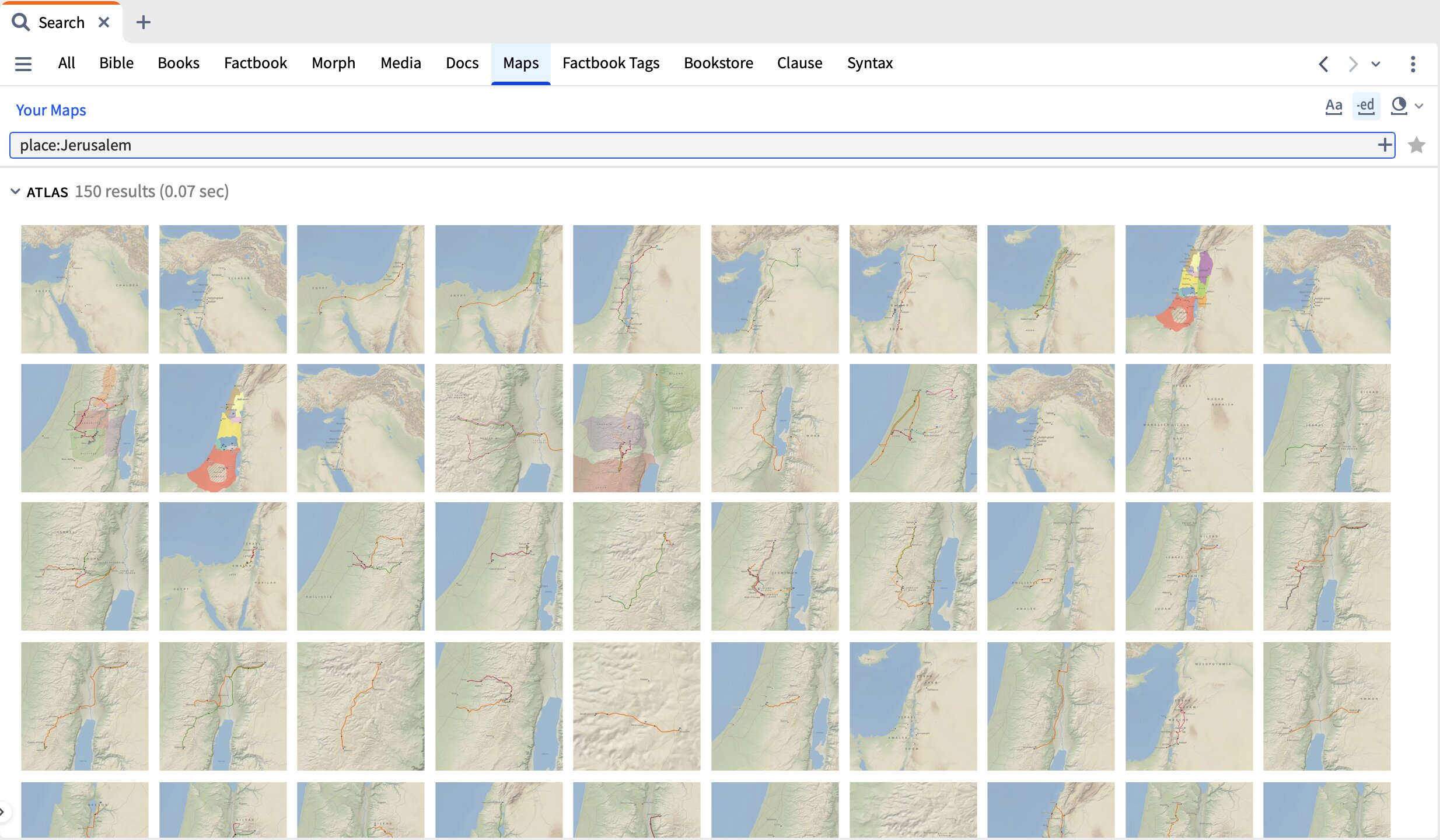 Perform this search in Logos
Search Results
Search results appear in two sections - with the first providing links to relevant maps in the Atlas Tool while the second provides links to maps in your downloaded resources. Click one of the Atlas links to open the Atlas to that map.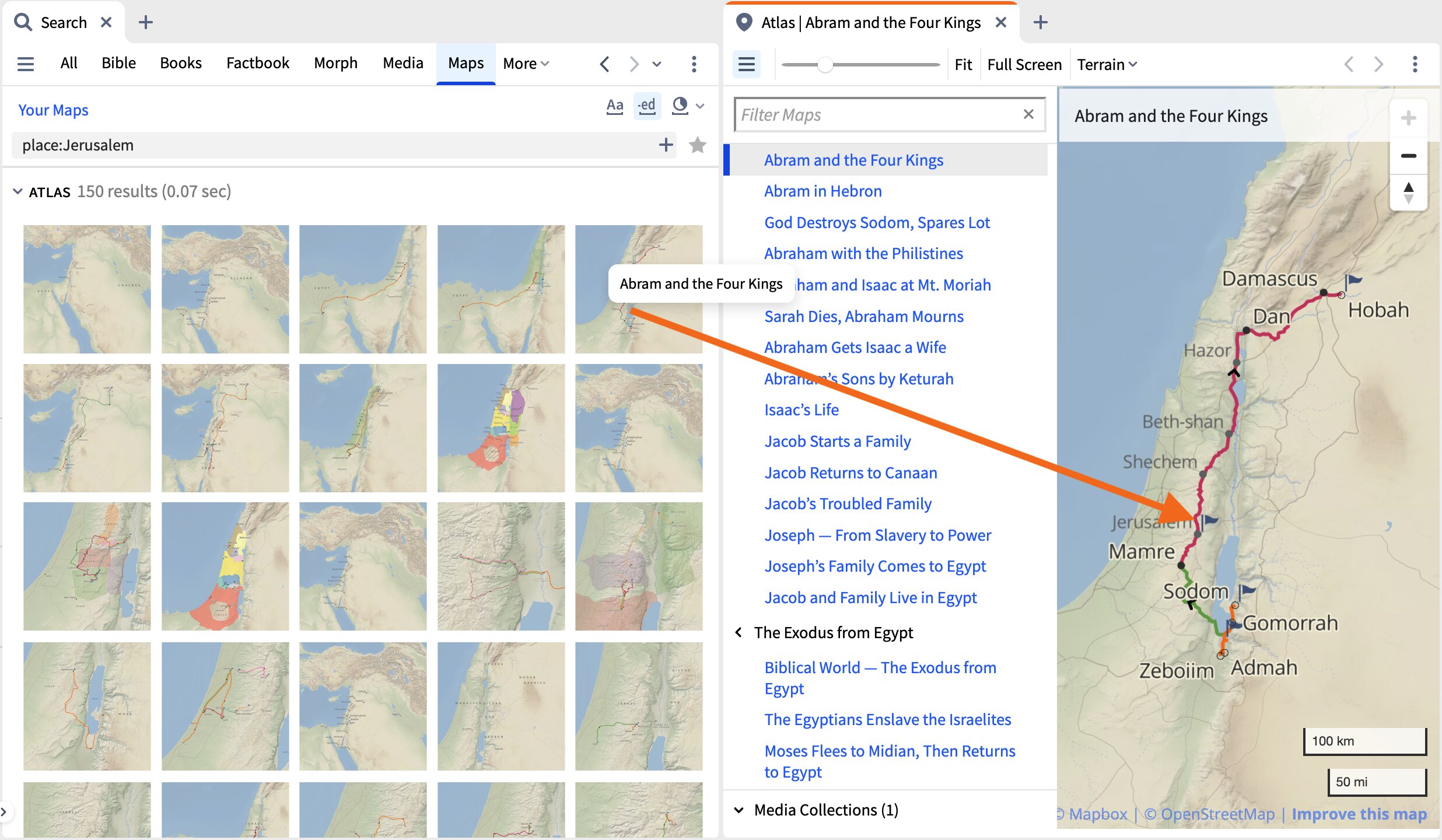 Click a result in Library (Downloaded) section to open that resource to the displayed map.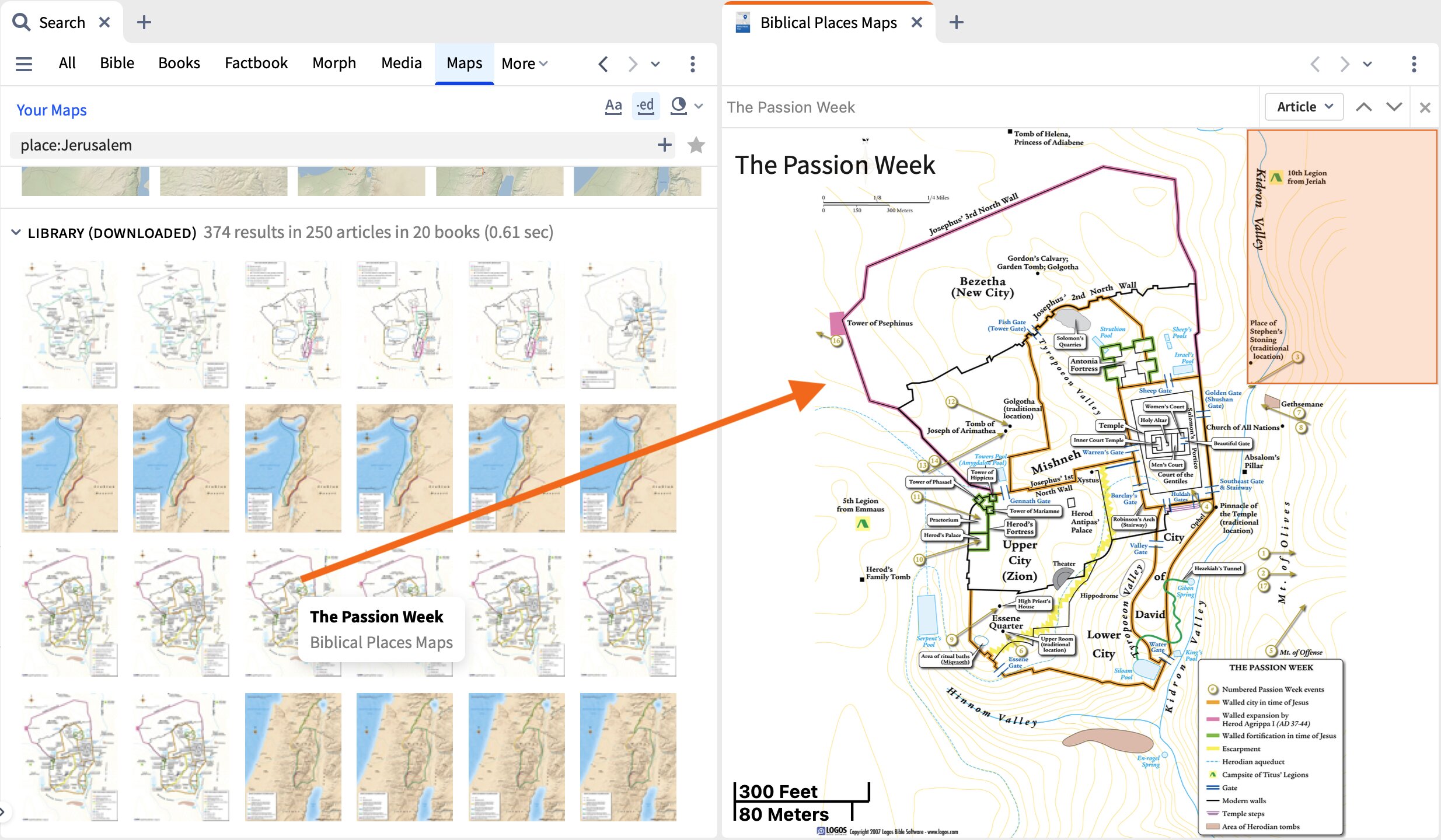 Focusing on Particular Sets of Maps
You can restrict your search to either just the Atlas Tool or to a particular set of resources by clicking the All Maps button near the top-left of the panel and selecting the map source you are interested in.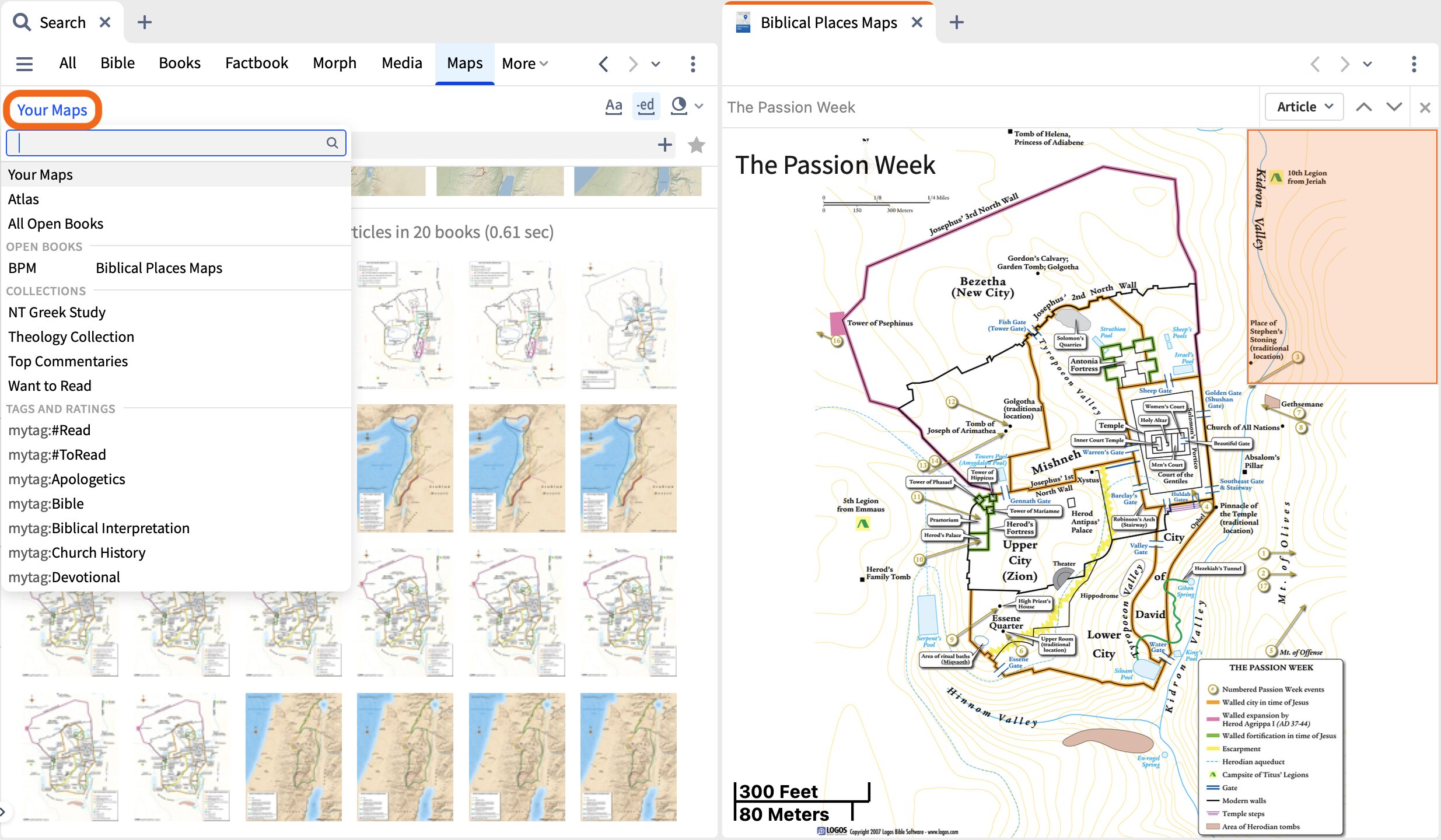 This enables you to, for example, restrict the search to your collection of Carta resources.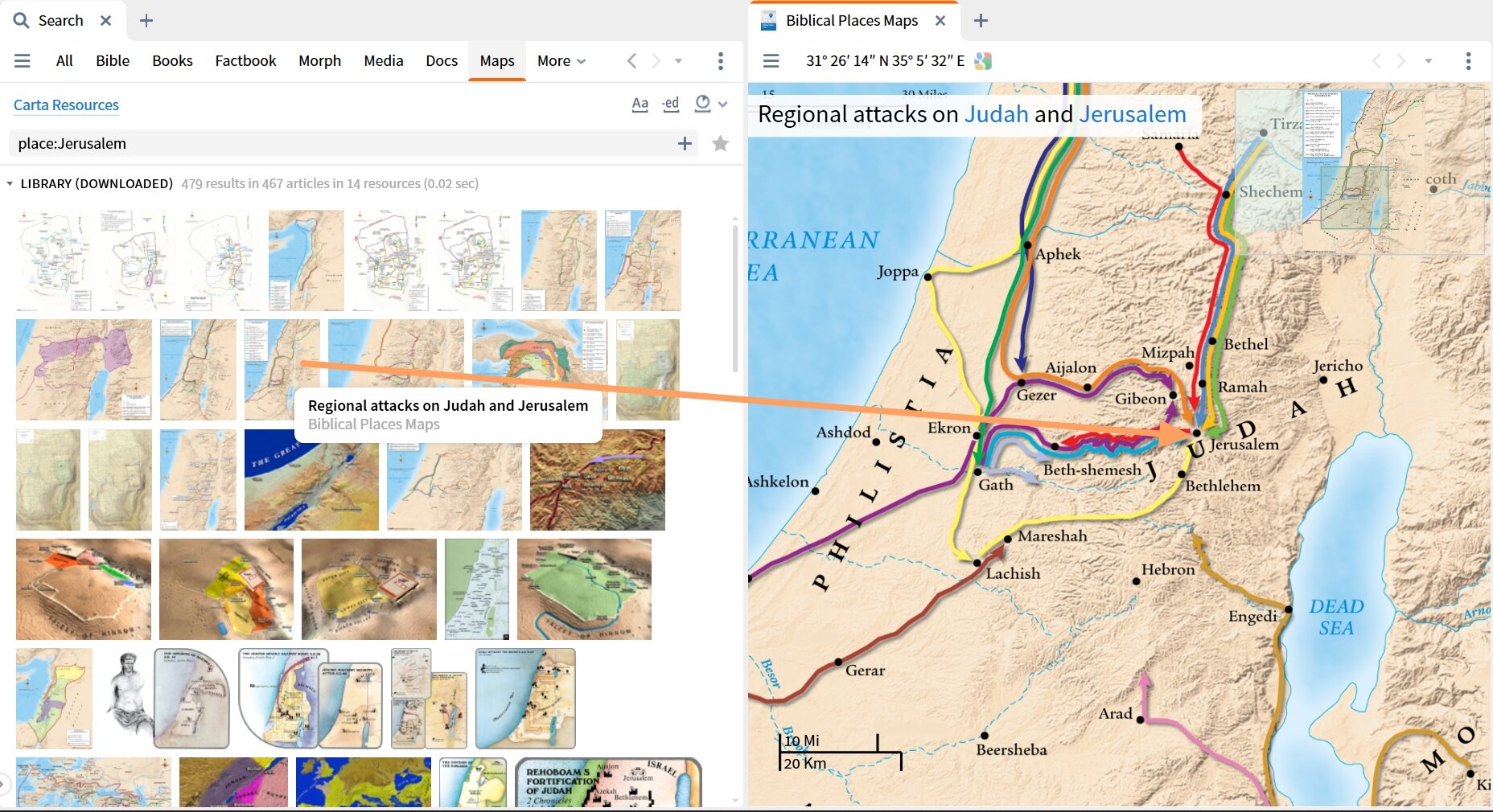 Searching for Tagged Entities
As well as searching for tagged places - as outlined above - you can also search for other tagged entities such as People and Events. These return results where particular places were associated with those people or events, etc.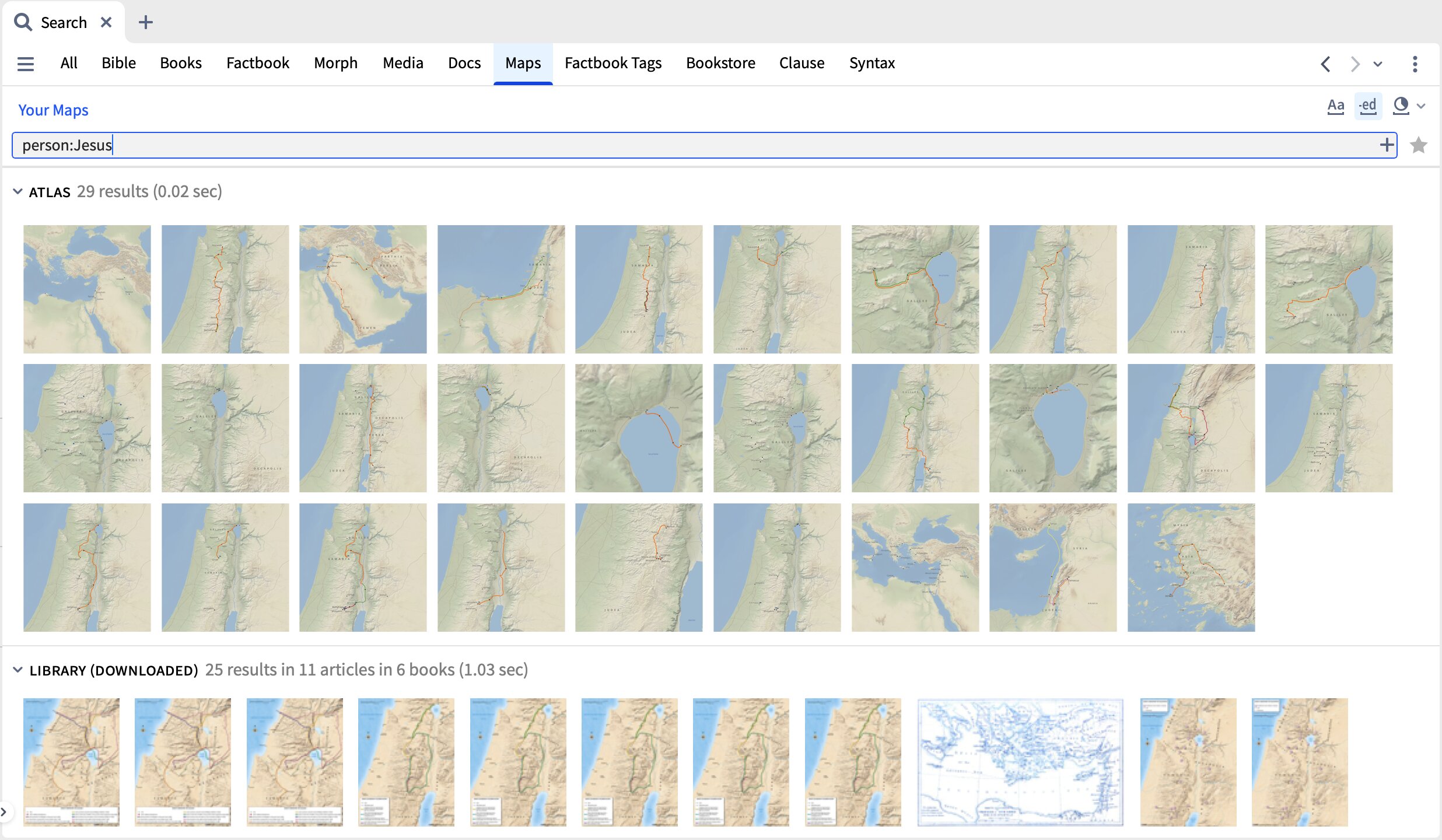 Using Search Operators
You can use search operators to create more advanced searches. For example, if you'd like to find where both a person and a place are relevant to a map, you can use place:placename AND person:personname.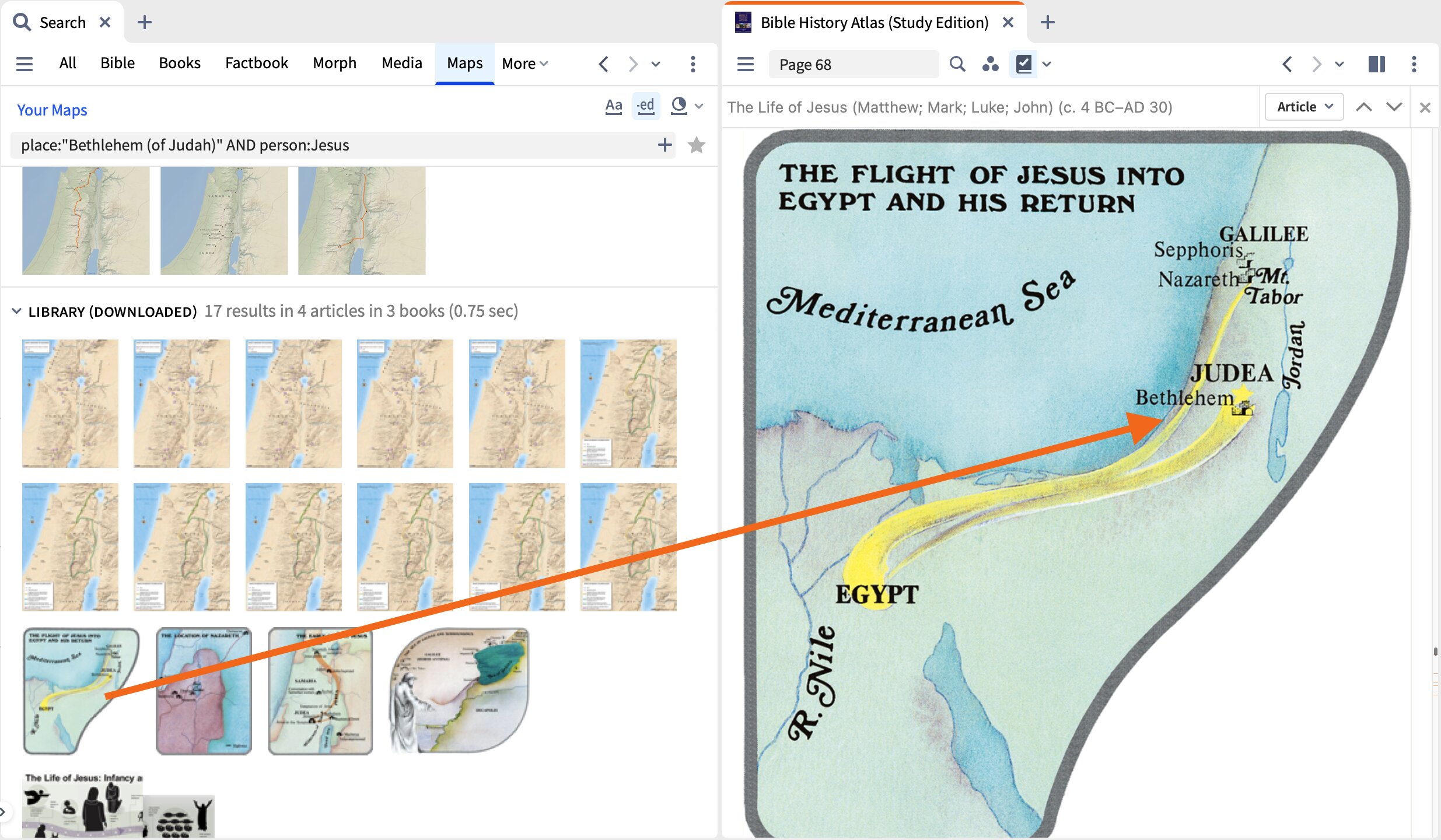 Additional Resources