The Factbook search provides an easy way to locate Factbook articles.
Skip ahead to:
Running a Factbook Search
To begin a Factbook Search.
Click the Search button in the toolbar.
Ensure that the Factbook search type is selected. (Other search types available depend on your base package.)
The Search Helps (at the top of the main search pane) provides some guidance on how to search for Factbook entries.

Type your search term and press Enter to run the search.

Search Results
The search results show all Factbook entries containing your search term.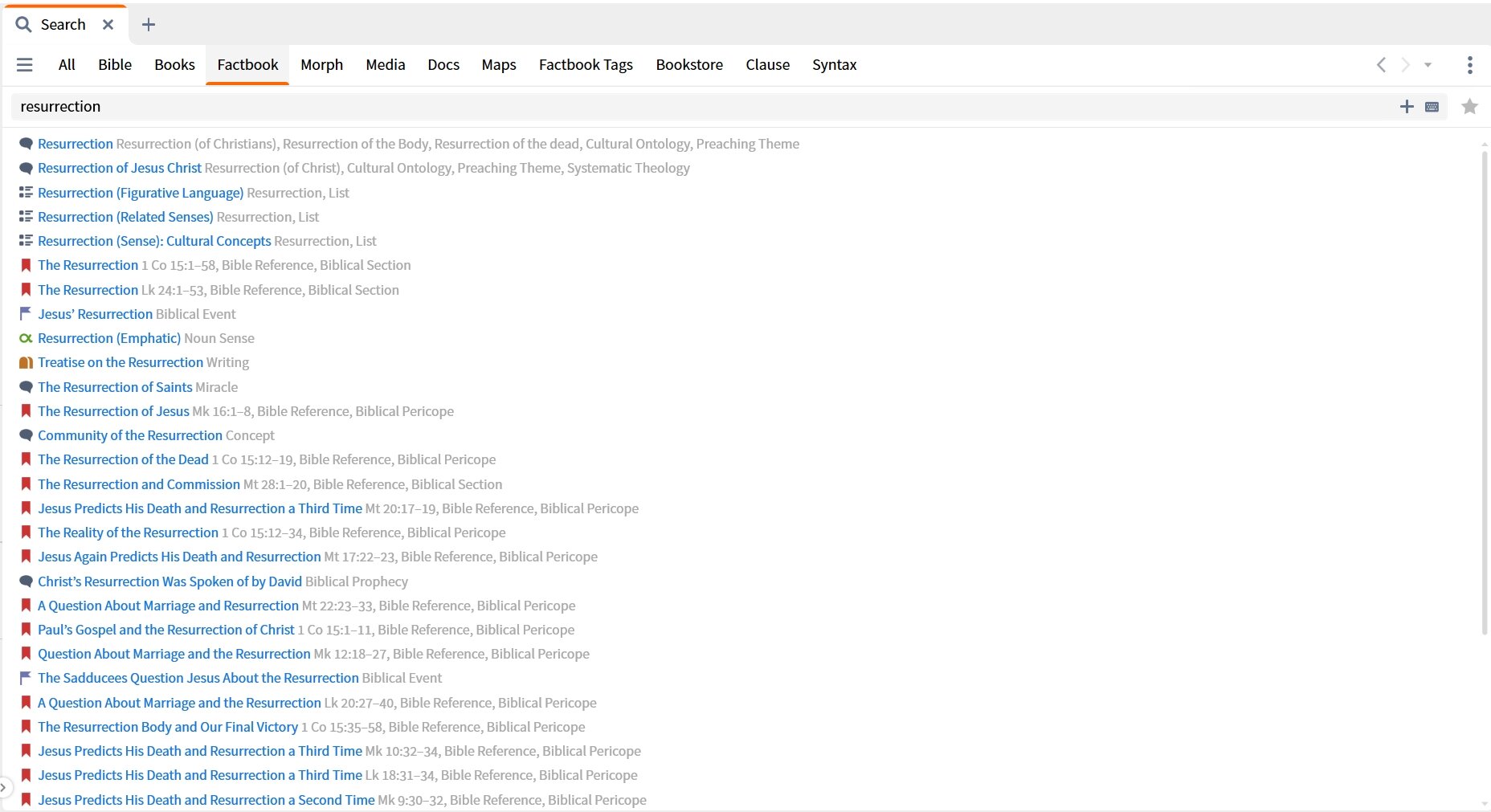 Click one of the results to open the linked article.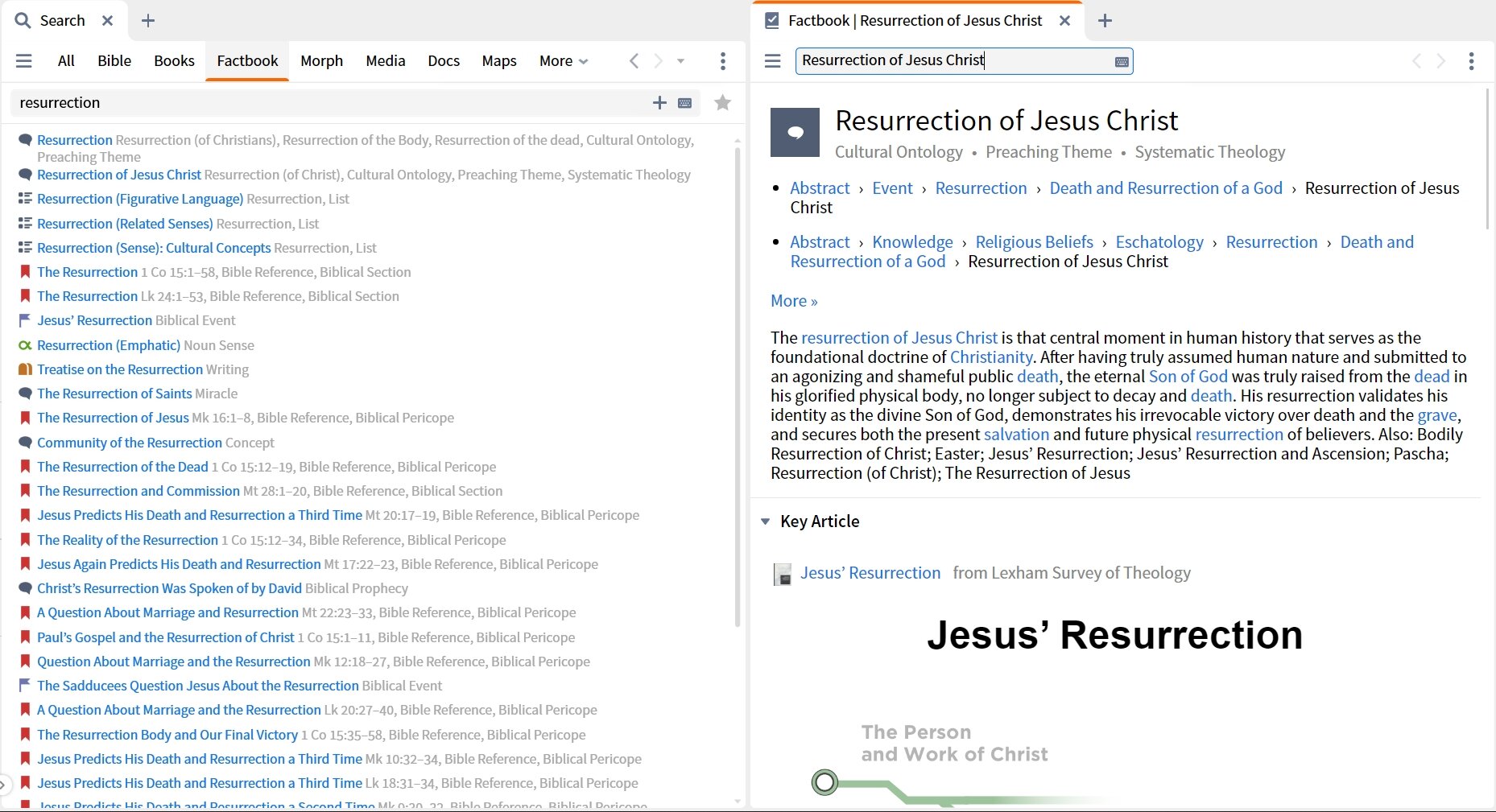 Using Search Operators
While search operators are not necessary, you can use them to refine your search terms. For example, if you'd like to search for an article about two different themes you could use the search term word1 AND word2. The search will return all articles that contain both words.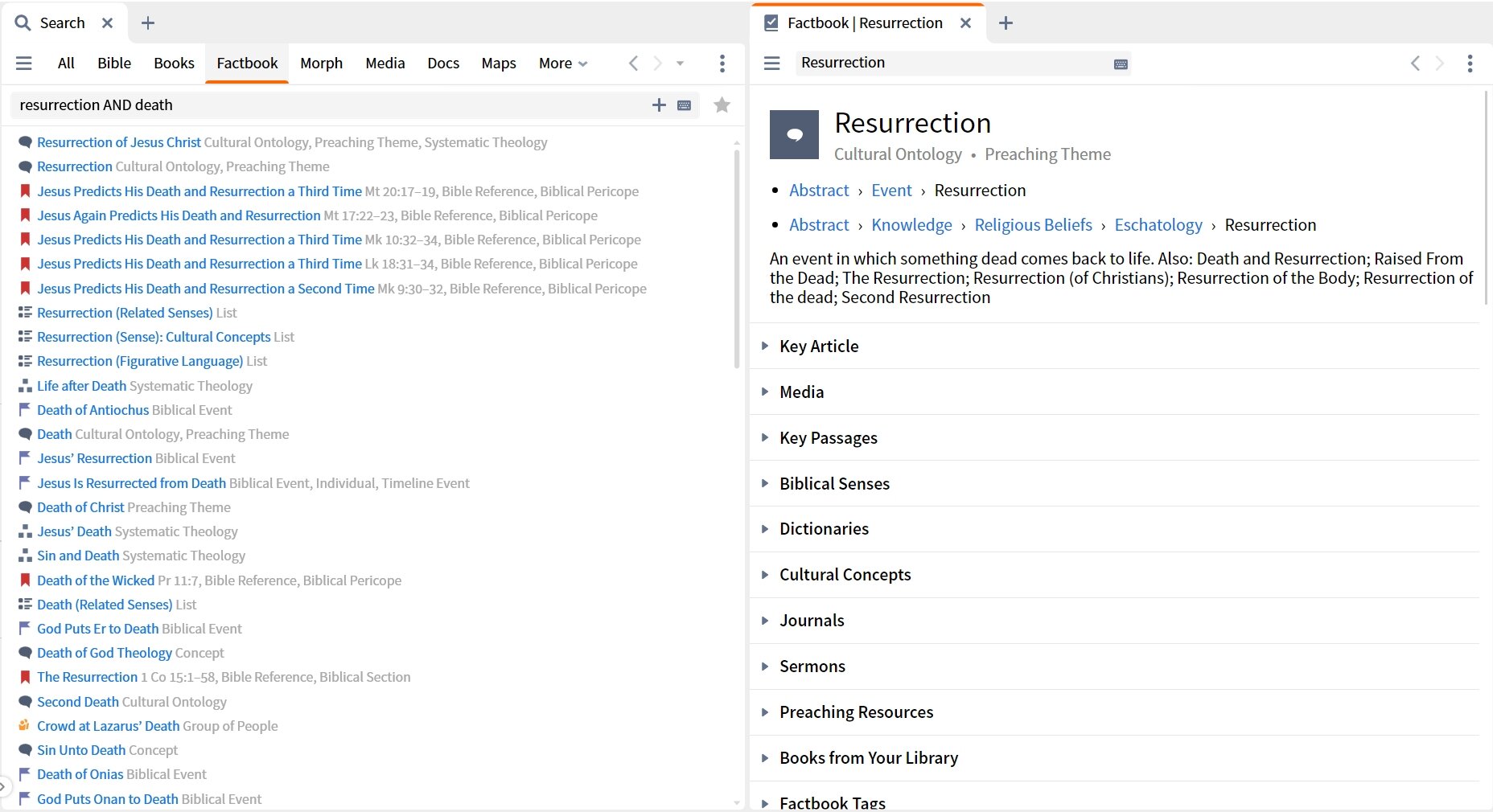 Additional Resources